The Top 20 Best Atlanta Dating Spots, According to Real Daters
The city life is always bustling in Atlanta, being the capital of the state. It is sometimes tough to find the best place to meet people, or even hang out. However, with a lot to offer, everyone is able to find a place to bring a date for a great evening of laughter, food, dancing, and fun.
By averaging review scores and evaluating mentions of those highly-praised dating spots across the web, we put together this guide to help you find the perfect place to take your date.
Looking at the various ratings and dater reviews across a bunch of dater review platforms, as well as at the ratio of reviews left by couples vs. non-couples, we were able to gain some real insight from actual daters going to these spots. Let's take a look at the ratings!
1. Agave Restaurant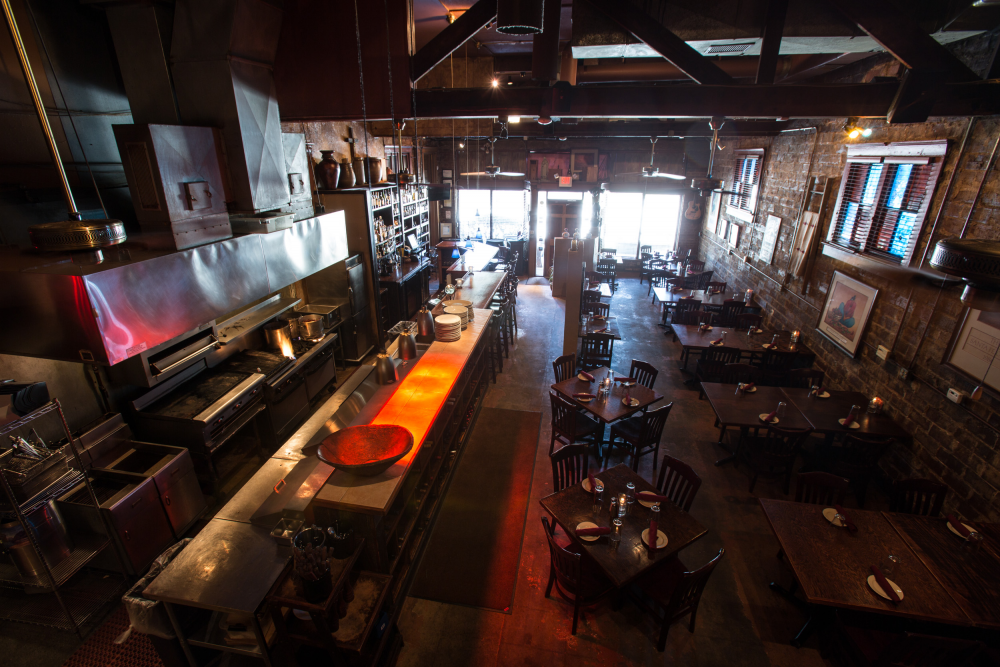 Source: agaverestaurant.com
Couple Ratio: 83%
Aggregate review score: 4.5/5
Set in a historic cotton mill general store, there is plenty of history to be had when you walk in the door of Agave. The dimmed lights, comfortable, laid-back atmosphere and delicious menu welcome daters to a scene that has already been set for the mood.
Jack Sobel, the principal founder of the restaurant is accomplished and has provided numerous dishes not only for Agave, but also for various other high-end restaurants. He brings over 20 years of management and restaurant experience to the restaurant, offering it a beneficial push forward in the industry.
Started in one of the smaller, shabbier towns with a run down building that had a lot of promise, but a lot of work to be done; this soon grew into one of the hottest spots in Atlanta to visit and eat at.
What daters say
"After reading reviews & seeing pictures of the plates had to get there while we were in town for the Eagles Game. Not disappointed...the choices everyone in our group of 6 had were great! Better then expected." - Meeniemar
"Agave is a southwestern eatery next to Historic Oakland Cemetery. I can walk there from my house, and it's a must go when out of town friends visit. The food is consistently delicious, my current favorite is the Pan Seared Salmon, with the Scallops as a close second. The bartenders are outstanding- fresh Margaritas are very popular and their wine choices are excellent. YUM!" - Michelle J.
"This was my second time visiting Agave and the food was delicious. The food prices are very reasonable and their drink menu is awesome. The margaritas are great and the atmosphere is really nice especially for groups. I love that they offer complimentary valet too. We had reservations and were seated as soon as our group arrived. I would definitely recommend Agave to others." - Sheree J.
Why Agave is a great date spot
Tim Pinkham, managing partner at Agave, explained why so many come through this smaller restaurant to bring loved ones for many memories, and more to come, "Our high energy vibe, fireplace lit dining rooms, intimate seating and spicy eclectic cuisine paired with award winning handcrafted margaritas & premium tequilas makes Agave the perfect spot for date night.
"The professional waitstaff guides you through the menu while the busy open kitchen and the grandstanding tequila bar (Named again Atlanta's #1 Tequila Bar, 2019 creative loafing) provide plenty to keep the conversation going. Plus! Agave is set in the historic Patch Works old brick building in funky little neighborhood just outside Atlanta called Cabbagetown, just minutes from the new Atlanta Beltline!".
What to do nearby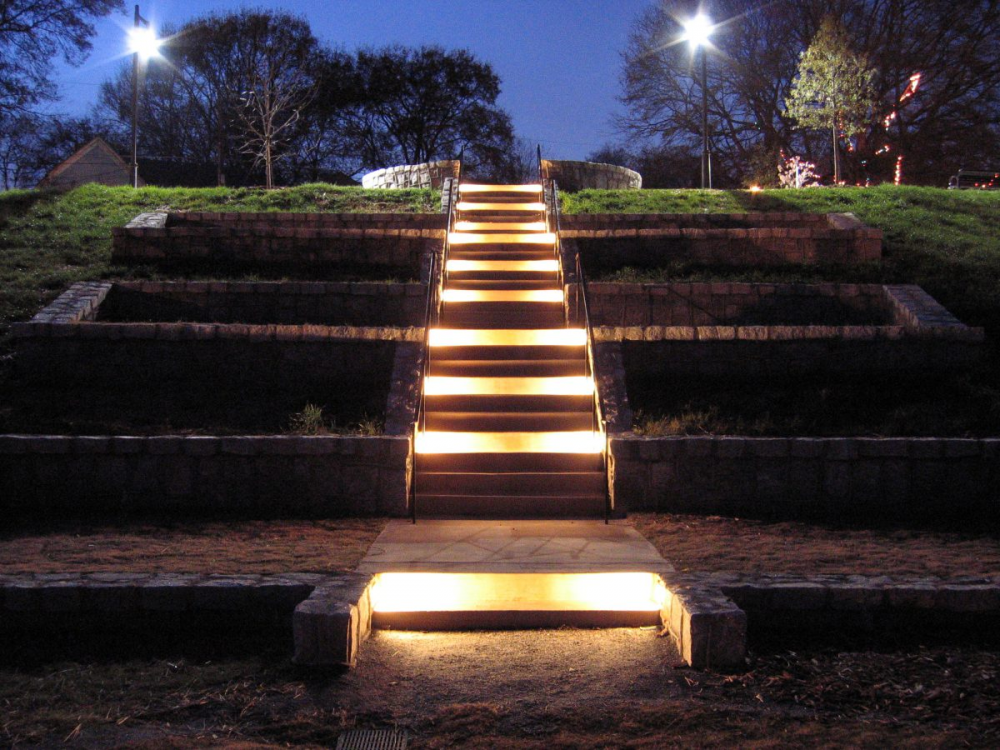 Source: pondco.com
Cabbagetown Park is a great place to find yourself hanging out after eating at Agave. With a community center, they ensure that everyone is there to have a great time. You can find that the park has plenty of walking paths, benches, and more for you to enjoy.
2. Whole World Improv Theater
Source: spacefy.com
Couple Ratio: 79%
Aggregate review score: 4/5
If you're looking for a laugh in a long-running well-loved spot, then the Whole World Improv Theater is where you want to find yourself on date night. Home to the many laughs, but also great theater production shows, you not only can go during a specialized night, but you can get closer to someone with the many options they have going on throughout the week.
As a leading improv theater, Whole World puts on amazing show but also invites others to become part of the production. Check their events for a date where you can laugh together until you cry, and grow together in new ways.
What daters say
"This was something my honey picked for us because it was her turn to pick the event for the night. It was a GREAT time. The theatre was stadium style so you don't miss anything and the performers were first rate and funny as hell. The cost was reasonably inexpensive but the quality of the performance was absolutely 1st rate. The Audience was fully engaged and it was improv comedy at its finest! If u wanna laugh all night this this the place! I highly recommend this for a great night out and lots of fun." - Tim F.
"Awesome, unique, never boring entertainment! I have visited this venue numerous times over the past few years and love it each and every time. Never a dull moment. I love regular comedy clubs, but this improv comedy has become my preferred for comical laughs. It's perfect for a date night, adult family visiting from out of town, or groups of friends looking for a night out on the town." - Christy F.
"Is a live, interactive version of "Who's Line Is it, Anyway?" Improv done right. 2 hours of smile during the show, followed by chuckles for the remainder of the weekend. Not my first time - will return." - Taxjanitor
Why Whole World Improv Theater is a great date spot...
The theater's Managing Director Emily Reily Russel told us "Whole World is a great place for a 1st date! I can't tell you how many people have contacted us over the years to let us know they had their first date at Whole World and now they are celebrating a wedding anniversary!
"Lot's of folks have even returned to propose on our stage in front of friends and family. I think a night of laughter at Whole World can serve as powerful medicine by helping to eliminate fear and anxiety for those on the dating scene. Laughter and a shared sense of humor is SEXY. Learning early that a person lacks a sense of humor is GOOD INFORMATION TO KNOW!".
What to do nearby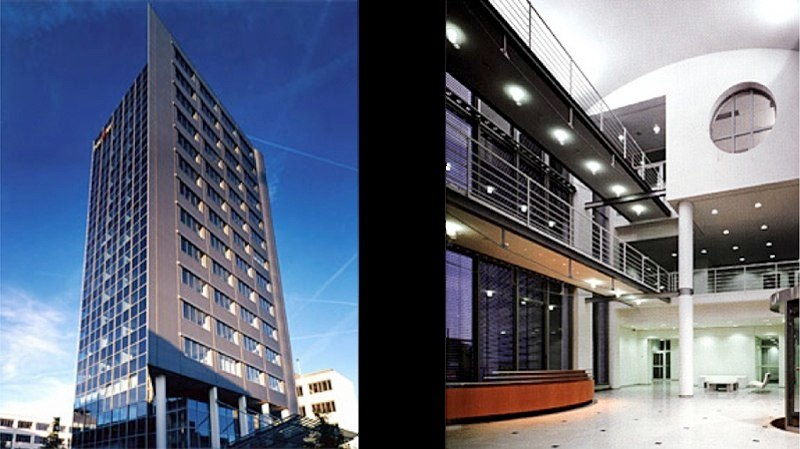 Source: buerodesign-schmitt.de
Just a short walk down the road is going to bring you to the Atlanta Business Center. This center is set up for those that want to improve their business careers, or even those that work in a business career already. With plenty of offerings, this is a larger building that sometimes holds large conferences and events.
There are also a number of apartment complexes, hotels, bus and train stations; as well as coffee houses, cafes, and Starbucks around the area. Once you are done laughing at the show, you can take a walk and grab something hot and enjoy the night sky together.
3. Staplehouse
Source: Staplehouse
Couple Ratio: 79%
Aggregate review score: 4.2/5
Staplehouse is one of those must-see and must-visit gems found in the city of Atlanta. Open since 2015 and already scooping in the awards, it is one that many have thought about visiting before. Staplehouse offers a tasting menu reservations in the dining and bar, and walk-in availability on their covered patio and in the cocktail lounge. Upstairs to Staplehouse in the Paper Crane Lounge, an a la carte menu is offered.
Another awesome fact about the Staplehouse is that it is run to raise money and awareness for a charity, Giving Kitchen, making it the most ethical date choice on the list! Giving Kitchen provides emergency assistance to food service workers through financial support and a network of community resources.
Additionally, the restaurant has won a number of awards in the past for their excellent service and food. Awarded by Eater in 2016, Zagat as one of the Hottest Restaurants in the World, and by Modern Luxury. Also, honored as a finalist through the James Beard Foundation as Best New Restaurant of 2016 and Bon Appetit's Best New Restaurant of 2016. Everyone has something amazing to say about this restaurant that is not only offering delicious meals, but making great things happen.
What daters say
"Staplehouse provides a beautiful dining experience. Incredibly blended foods and flavors are presented in artfully arranged small servings. Each serving stands alone throughout the course of the evening and becomes one's focus of attention for a special tasting experience. The Staplehouse chefs and serving staff are so attentive to detail everything feels perfect. The decor is warm and relaxed and all the staff is well-informed and so friendly - the entire experience feels like a magical dining with close friends. My wife and I loved it!" - Saildog46
"I think this was the best meal I have ever had. The staff is attentive and unpretentious. I am not going to be able to adequately describe how excellent and creative this meal was. You really must experience this for yourselves." - Kylem878
"The atmosphere was wonderful. If I went again I would skip the wine pairing, just order wlan bottle of what you like and you will be better off. A few of the tasting I could have done without but everything was presented in a wonderful way and all of the staff was kind and on point in service." - Angela S.
Why Staplehouse is a great date spot
Staplehouse not only offers a great atmosphere, but since they are doing so much for charity, they also show your date you're into giving back to others.
Additionally, the restaurant has won a number of awards in the past for their excellent service and food. Awarded by Eater in 2016, Zagat as one of the Hottest Restaurants in the World, and by Modern Luxury. Everyone has something amazing to say about this restaurant that is not only offering delicious meals, but making great things happen.
What to do nearby
Source: fetchparkatl.com
Fetch Park is just a couple of blocks over and provides those that are on dates with their dogs to enjoy some downtime at a park made for them. The park is large, provides benches for the dogs humans, as well as plenty of activities and items for the dogs to play with.
Martin Luther King, Jr. National Historical Park provides a beautiful place to spend some time getting to know one another as you stroll through the walkways. The landscaping in this park is beautiful and they offer many monuments and plaques to read, or just a spot to enjoy the day (or night) together.
4. Atlas
Source: eater.com
Couple Ratio: 77%
Aggregate review score: 4/5
Atlas is more upscale, providing comfortable accommodations, dim lights, light music and delicious American food to choose from. With many options, you can be sure that both you and your date have something delicious to choose from.
Highly regarded as one of the best spots in Atlanta to not only bring a date, but also to sit down and eat at; it might just impress them that you know this swank little place. If you're looking for somewhere to bring that special person and spark a light between the two of you, then Atlas might be what you are looking for.
What daters say
"Dined at Atlas with friends this weekend, they highly recommended it and they were spot on. The food is the best we've had in Atlanta and rivals great restaurants we've eaten at worldwide. Service was excellent and pricing was very realistic for the food and venue. We will be back." - Ahg2
"I really don't understand why anyone could rate this place anything other than 5 stars. It is the best of the best. I suppose someone could complain about prices being too high but I feel if your going to the best restaurant in Atlanta... you probably are going to pay a little more and I have no problem with that. Premiere service, very elegant decor and setting, the drinks from the bar are top notch, and absolutely delicious food... probably the best hamburger I've ever had in my life. They continuously walk around the restaurant offering bread and you MUST try this amazing bread that is made in house. There's a little muffin that is so fresh it melts in your mouth. Heck, I'm thinking about naming my first child Atlas :)" - Rentacamera
Why Atlas is a great date spot
Atlas has been featured in a number of great magazines, and mentioned in press across the nation. Not only because of the fabulous team that they have on hand, but the delicious dishes and the exceptional service that they provide to each and every guest that comes in.
Those that are bringing their date to Atlas will not be disappointed. As seen in The Atlantan, Atlanta Magazine, Forbes Travel Guide, and Simply Buckhead; you recieve the best treatment and most delicious dishes to share with that new sweetheart of yours.
What to do nearby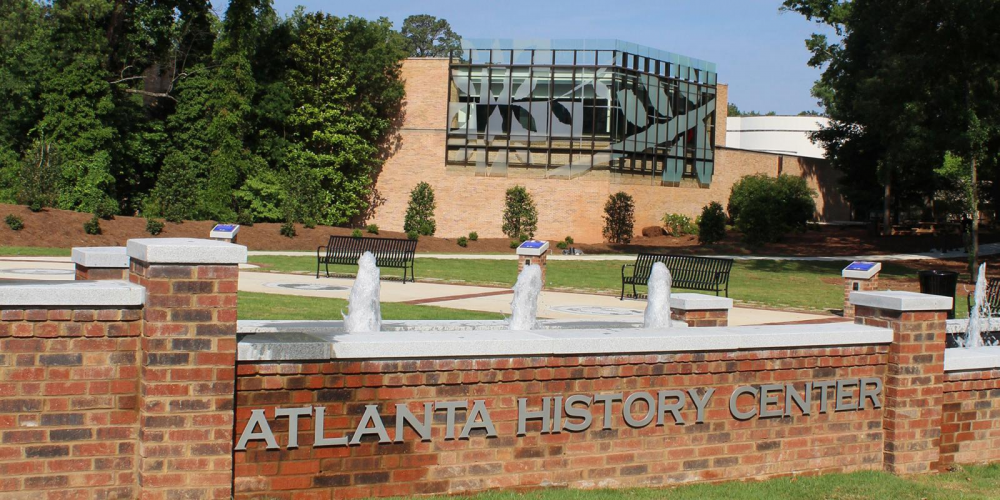 Source: atlantahistorycenter.com
Veterans Park is a beautiful memorial park that was dedicated and put in the name of the veterans that have served and lost their lives to the wars that we have fought. Dedicated to these great men and women, you can not only stroll through the area, but pay your respects and have a quiet conversation.
There are also a number of places that you can drink, as there are a great number of bars to choose from. Additionally, you can shop until you drop if you are in the area during the day. With many high-end shops and brand names such as Jimmy Choo, Hermes and the Etro Boutique.
5. Foxtrot Liquor Bar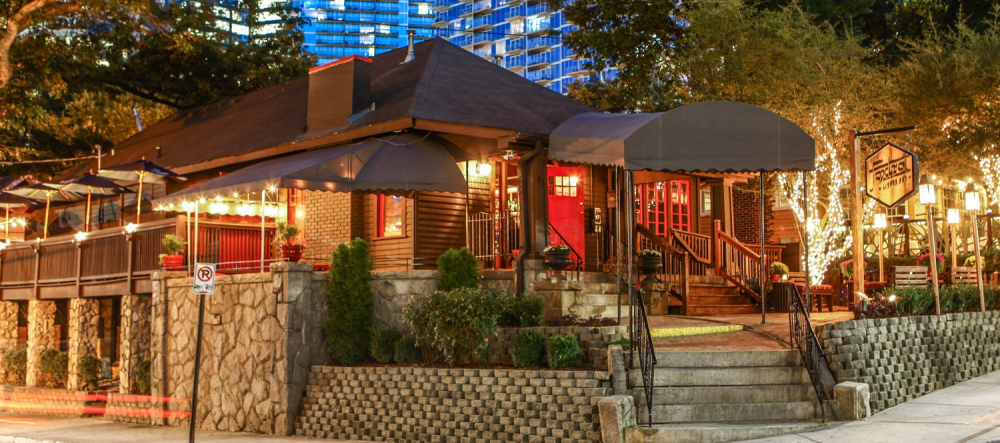 Source: foxtrotbar.com
Couple Ratio: 60%
Aggregate review score: 4/5
Foxtrot Liquor Bar is a high-end full-service bar offering delicious drinks, as well as food choices to enjoy. People come here for the craft cocktails that are specially made and many of them are unique to this spot alone.
Many people come here after work to hang out, the atmosphere is a friendly one, but one that you can bring someone to impress them. With delicious drinks, plenty of food to choose from, and both bar and table seating, as well as a lit outdoor patio; you can spend downtime getting to know one another or just laughing at the bar with others.
What daters say...
"The mood in the bar was friendly and inviting! The bartender was excellent and made my whiskey sour perfectly! I went with my wife on a date and we were able to just enjoy each other's company. It wasn't too loud and the crowd wasn't obnoxious. Really nice place! Will probably go back!" - Ryan S.
"I enjoyed my first visit to Foxtrot Liquor Bar on Saturday, October 21, 2017. I really like the vibe of the place -- warm, laid back, with very comfortable bar seats. I especially enjoyed chatting with our bartender and the great service we received...but what really won me over is the prices. VERY REASONABLE.
The relaxed atmosphere was perfect for a low-key night out in Midtown. In an area where most bars within a 3 mile radius are over run by the college crowd or tourists, it was refreshing to step into an establishment that felt like a local secret. Sadly, I'm sure it won't be a secret for long!" - Kita Travels
Why Foxtrot is a great date spot
The General Manager, Camaran Burke stated, "We offer high end cocktails and service with a low key atmosphere making our venue the perfect spot for first dates. We pride ourselves on giving a fantastic experience with out taking ourselves too seriously."
Those that find themselves on dates at Foxtrot generally have a good time and are more at ease, making this a great place to bring someone. You can both feel good about the mix of music, great people, wonderful food, and smiling faces around you.
What to do nearby
Right around the corner is Yahoo!. Home to one of the biggest software companies, this is a well-developed area. It provides those that work in the area with a place to bring their dates, or even just stop by after work for a drink on their own.
If you want to talk about something a bit more romantic, then make sure to bring up the Wimbish House, as this is where many bring their loved ones to tie the knot. It is a special, most used wedding venue that helps you put together your special day.
6. BoccaLupo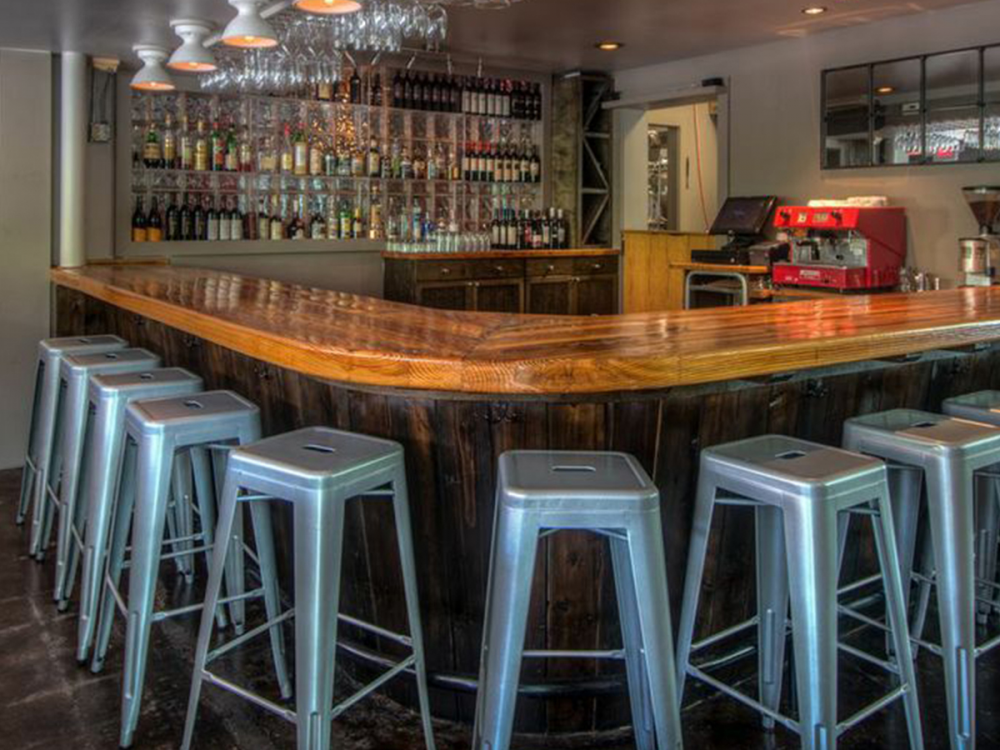 Source: boccalupoatl.com
Couple Ratio: 55%
Aggregate review score: 4/5
Italian and American fare come together at BoccaLupo. This restaurant provides a delicious taste of just about anything you can think of, but take it to the next level with their specialty dishes that you can only get at the restaurant.
All the pasta dishes are handmade to order, and as a neighborhood-friendly restaurant; they strive to provide that small-town feel within such a large city. They welcome one and all, open their doors to those that want to try something new and interesting but also want a place they feel comfortable eating at.
What daters say
"Bocca Lupo exceeded our expectations! First of all, the recommendation on a red wine was outstanding, it was a generois pour and a great compliment to our food. We ordered the pasta and the fish special and both items were delicious. Pasta sauce was a great ragu and the quality of ingredients made a big difference. Fish was cooked perfectly in a beurre blank sauce that was so delicious. When check came, a great value!" - Don W.
"I was skeptical when my son mentioned Italian to me an Italian American. What a surprise. The 20 egg pasta was delicious. All the appetizers and salads were fresh and creative. Our waiter Eddie was the best. A wonderful dining experience. I will be back." - Lisa S.
"Our family of six enjoyed a lovely evening at BoccaLupo. Super attentive staff serving fresh innovative Italian cusine. We all loved our meals and look forward to visiting again." - Maureen M.
Why BoccaLupo is a great date spot
Being mentioned in Atlanta Magazine, you can expect that BoccaLupo is one of the best places to bring a date, especially when they are rated as high up as they are. Additionally, Southern Living is another magazine that has mentioned the restaurant and provided them in a bright light, making them an awesome place to bring someone you want to get to know.
New York Times provides the necessary information that you may want to know, and it might just convince you to check out BoccaLupo for yourself, or to bring someone with you.
What to do nearby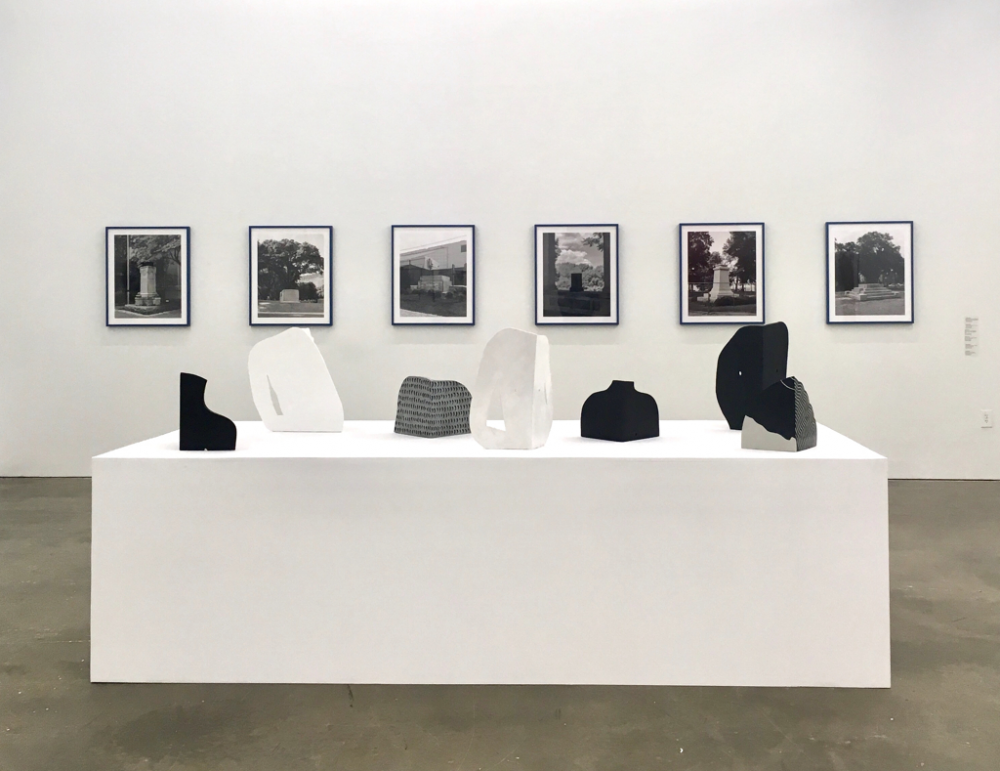 Source: whitespace814.com
The Whitespace Museum is a gallery that houses various art from across the state, the country, and from local artists that come with their work from time to time. One of the biggest experiences is that the home that the museum houses this work in is a 1893 carriage house.
Looking for a place to meet new people? The Iron Root Studio not only helps you mingle, but also keeps you in shape when you want to try out some physical fitness programs that help to get you moving.
7. St. Cecilia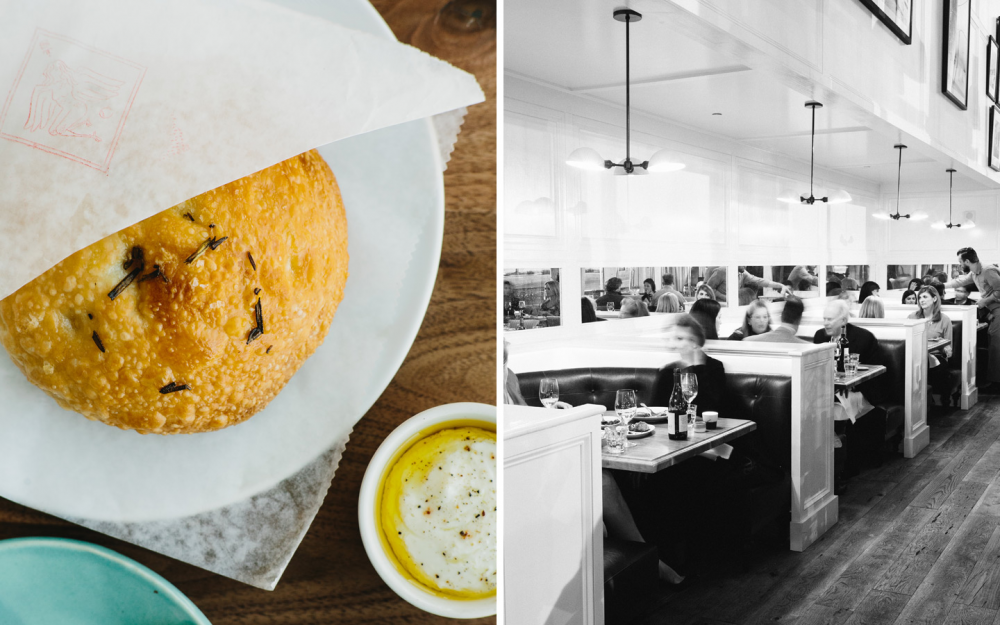 Source: stceciliaatl.com
Couple Ratio: 54%
Aggregate review score: 4.2/5
A relaxed yet upscale Italian restaurant is what you can expect to find at the cool St. Cecilia restaurant. With a beautiful decor, bright lights, large windows, and an all-around romantic atmosphere, it's perfect for a fun and intimate date. And, if you love everything pasta, this is your place.
Sexy, brilliant, smart, and delicious is what has been said about this restaurant and it really delivers to those that are going out on a date. Whether it is your first or your third, you can be sure that St. Ceilia provides wonderful service and delicious Italian food.
What daters say
"This was supposed to be a surprise party - but went south when the birthday girl saw us hiding in the upstairs! The host/hostess were in on the surprise and it seemed the entire staff was in on it. The service was outstanding. The menu had a wide array of entrees - many of which we were suddenly introduced to. Quality was excellent - but the portions were small and a little out range for most middle-class folks. Not a place for quantity eaters who need to go home stuffed. Will I return? Undoubtedly." - Ex-Xeroid
"We went here for a pre-Valentine's dinner. And, we were not disappointed. The ambiance is great. It's an upscale restaurant with modern decor. Although we had reservations, we did have a short wait before our table was ready. Once we were seated, the waitress was completely attentive to our requests. My spouse and I were very impressed with our food and our cocktails. Everything was freshly prepared and very tasteful. We will definitely return." - 209Demetraf
Why St. Cecilia is a great date spot
St. Cecilia has been named one of Atlanta's top 100 date spots in the city for the quality service, food, and atmosphere. It was also named one of Atlanta's best new restaurants, for the city alone, making this a huge honor and accomplishment for the restaurant.
Serving traditional dishes, everything is freshly prepared to order, nothing sits, and you can ensure that the atmosphere is one that screams calm, comfortable date night. This is becoming one of the best spots to bring a date, not only for the first time, but also for many other times thereafter.
What to do nearby
There are a number of stores that you can shop through if you are in the area and want to find something to do. With high-end luxury brands such as Saks Fifth Avenue and Gucci; you've come to the right part of town to spend a little cash and have a bit of fun.
There are a number of business-related buildings and towers that can be found just a few blocks away from the restaurant. This provides a place for these business professionals to have meetings, bring dates, or just grab lunch.
8. 9 Mile Station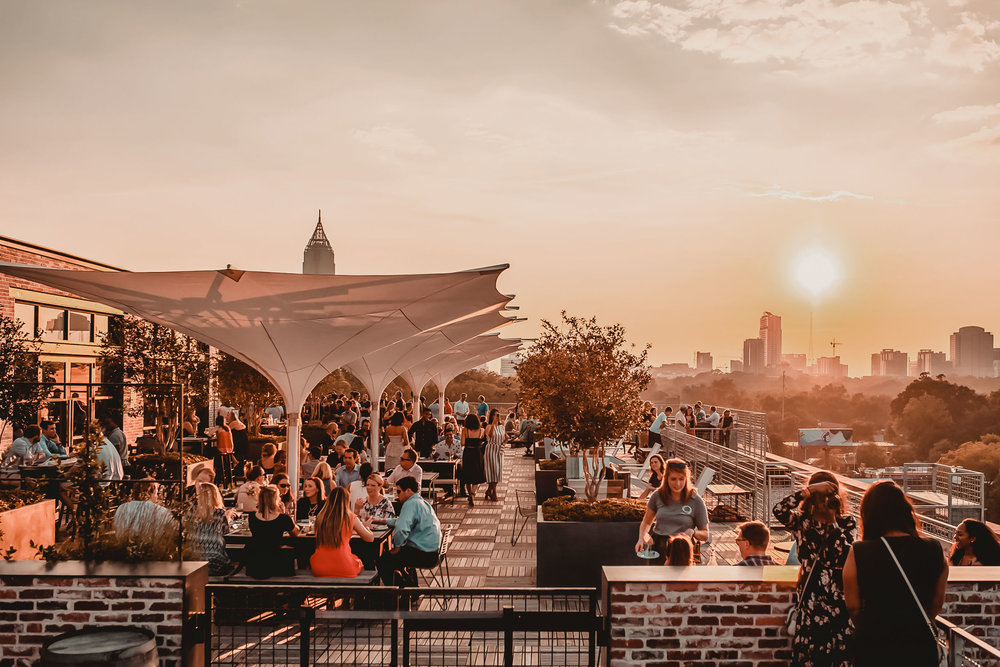 Source: 9milestation.com
Couple Ratio: 54%
Aggregate review score: 4.6/5
9 Mile Station is described as a hometown pub with bar food and good times. You can expect games and music to play in the background while you relax and talk with someone you come with, or even those sitting at the bar with you.
As a favorite spot for many that live in the area, you can expect that you will have a good time, that your date will have a good time, and you might just spark up something special between you in a special place. You can also check it out for yourself prior to bringing a date.
What daters say
"We had reservations somewhere else but when the weather dropped randomly in August we changed to 9 Mile Station & are so glad we did! It wasn't the fancy birthday dinner we planned but it was perfect! We had cocktails & appetizers & enjoyed being outside kid free with views. There were lots of kids around but thankfully not too close so we got to enjoy some rare time away from our own with great service and lots of food options. Reservations highly recommended if you want a great table!" - TXMARTINS
"My family took me to this place and I will definitely revisit. The food was reasonable and tasted good as well. Both the hostess and waitress were nice/welcoming." - Easy6112
"You cant beat the views almost full 360 for ATL. Sunsets are amazing with sun coming through buildings. Excellent crafted cocktails and expansive drink. Food is mixed but overall very good for a place like this. The patty melt is big and rich good for sharing. Ribs average. Boards are very nice." - BJAJDA
Why 9 Mile Station is a great date spot
According to Mandy Slater at Slater Hospitality, "Nine Mile Station and The Roof make a great date spot because it's the perfect mix of romance and fun. Taking in the skyline views and lights at sunset are second to none in the city, then the playful and fun nature of The Roof make it really special for first dates, spouse date night, and everything in between."
This dating spot is one that offers the newest Beer Gardens within their venue, making it one of the hottest spots in the city. Plus, with their Movies on the Roof events and other seasonal parties, there's always a reason to visit.
What to do nearby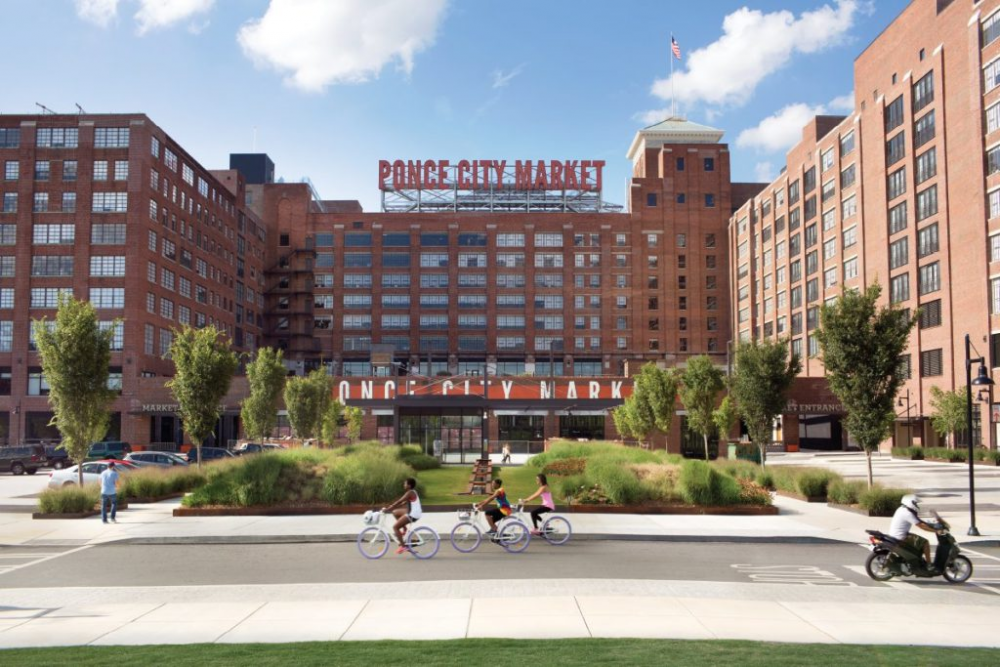 Source: poncecitymarket.com
The Ponce City Market is a historic spot to visit, and one that offers a number of shops and food choices. If you want to grab a desert after you have had a bit of beer and food from 9 Mile Station, then this is where you want to find yourself walking down.
Skyline Park is also another place to go for a bit of roof top thrills and chills. The entire theme park is located on the rooftop of a skyscraper, making it exciting and fun for those that want to enjoy a bit more activity.
9. Canoe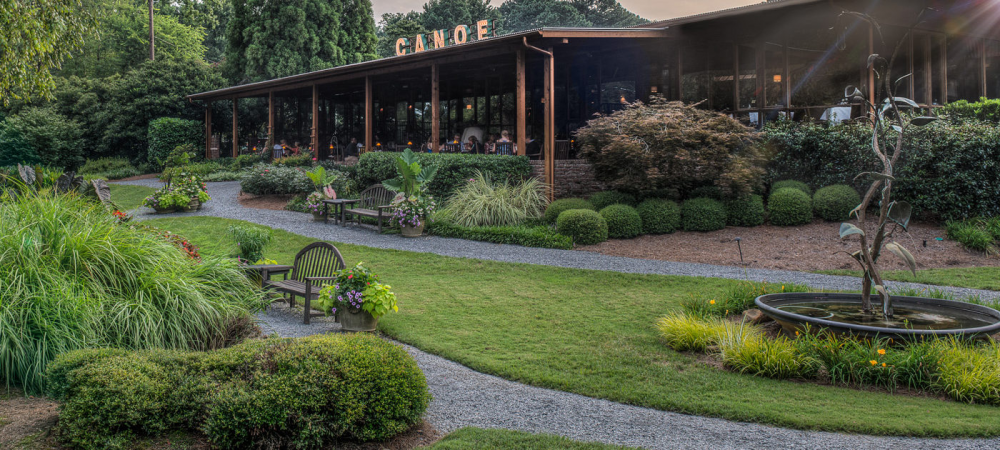 Source: canoeatl.com
Couple Ratio: 50%
Aggregate review score: 4.8/5
Canoe has a catchy name, and it is also a place where you can find yourself sitting down for a nice waterfront lunch or dinner. Sitting right on the side of the Chattahoochee River, you can sit down and dine with elegance and class.
This is definitely a spot that you bring your dinner jacket too, and she should wear a nice dress. Dress up, go out, eat a delicious meal, and spend a bit of time getting to know one another in one of the classiest places that you can find in Atlanta.
What daters say
"We had a wonderful dinner at Canoe with friends! The service on all levels is impeccable. We weren't sure about eating outside or inside. They worked with us which was so nice,and we ended up inside at a booth with wonderful river view. Food was excellent. Bread selection was great. For entree I got the cod which sits on the most delicious Crawfish Tortellini! Portions are just enough not to feel too full. Room enough for the Chocolate Grotto! Yum. Noise level is perfect - we could have a nice conversation. Delightful stroll around the grounds." - Moe9
"Canoe offers a very inviting and comfortable dinning experience. It's service is amazing. Wait staff is knowledgeable and are great source information when making a dinner choice. It's pricey but well worth it." - Demarcuss
Why Canoe is a great date spot
Canoe is a great date spot not only because it is higher end and luxury, but also because they offer some of the best meals that you can find throughout the city. As seen on Atlanta Eats, you can expect that the reviews and ratings are some of the highest in the city.
Winning the Diner Choice Awards as being one of the best top 100 restaurants in Atlanta in 2017. Whether you're coming to have a bite to eat with friends, on your own, or with a date; this is a beautiful place worth visiting.
What to do nearby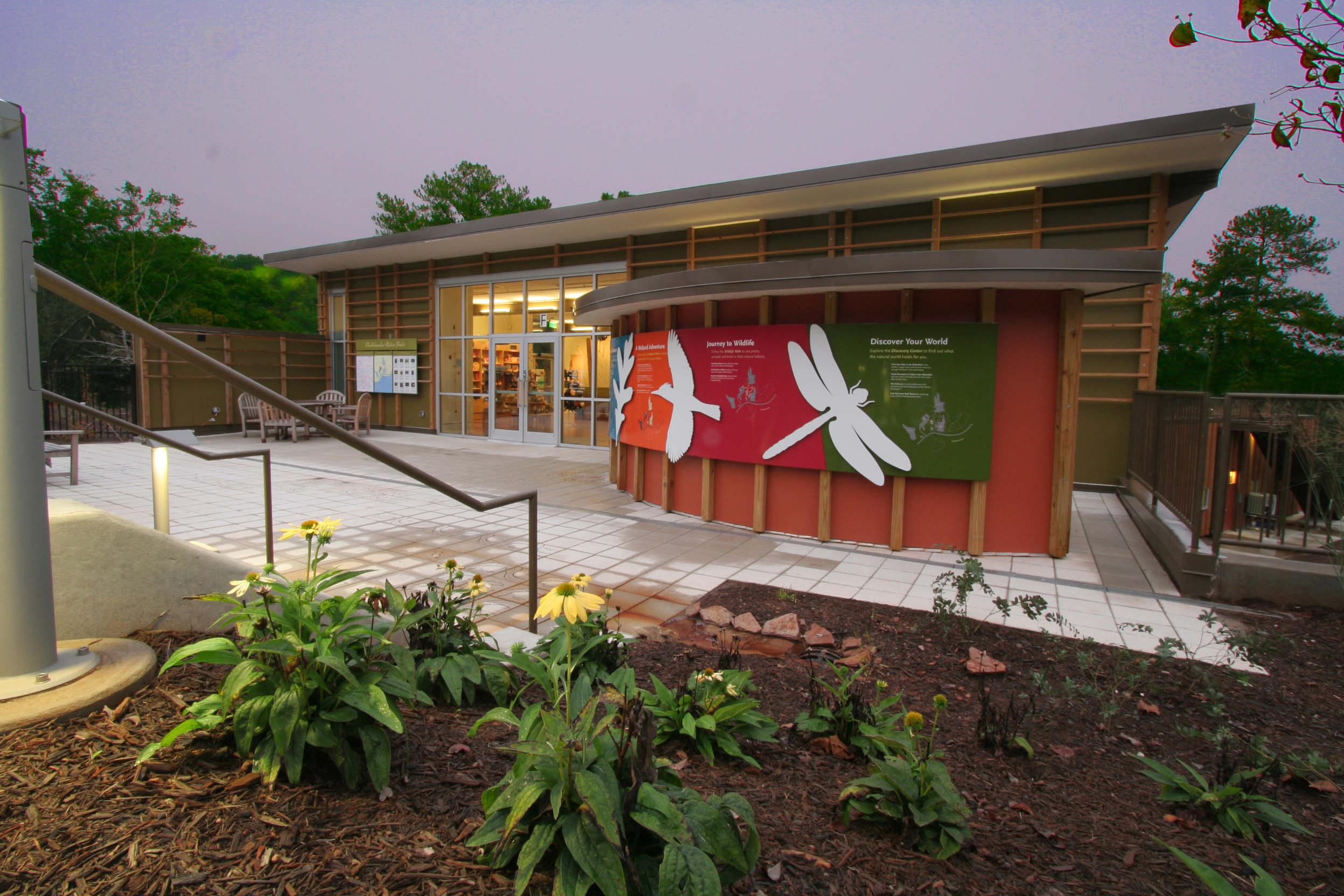 Source: exploregeorgia.org
The Chattahoochee Nature Center is a place worth checking out that is just a short drive away from the restaurant. You can learn more about the area, the nature paths in the area, the river, and more. Enjoy the scenic views and beautiful weather.
There are also boathouses and rentals that can be used if you want to head out on the river. You can float around, look at the wildlife, or even fish if you want to spend some time outdoors before or after your dinner.
10. No Mas! Cantina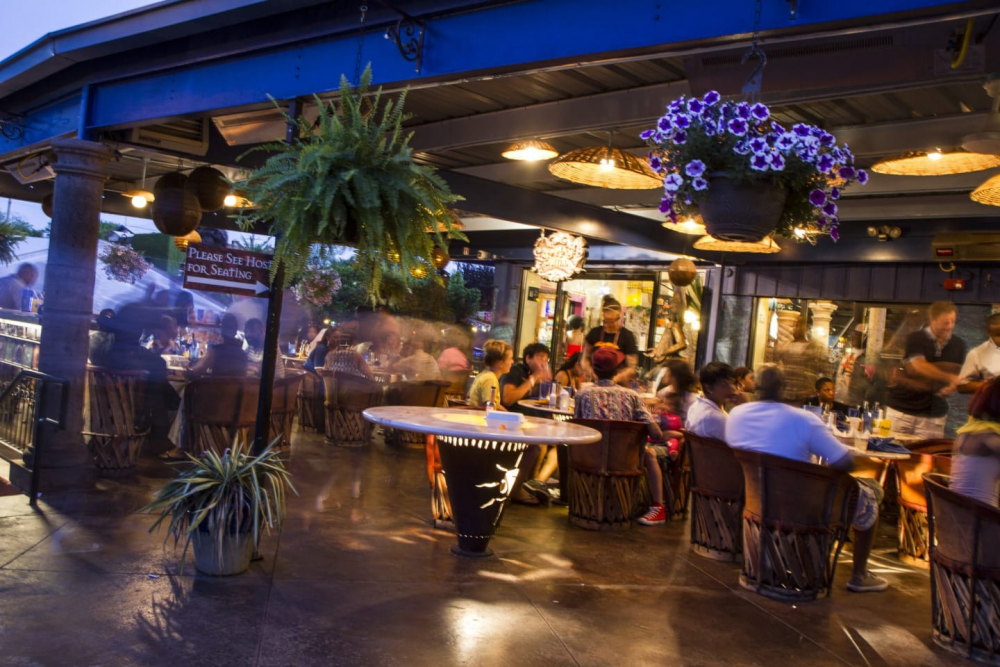 Source: nomascantina.com
Couple Ratio: 47%
Aggregate review score: 5/5
The No Mas! Cantina is a cantina worth eating at and enjoying. High in art pieces, great with authentic Mexican food, and tequila tastings; you can enjoy your time in this area and with the date you bring to this spot. Let loose, try something different, and have a great time.
Even the Artisan Market, with all handcrafted items from Mexico is stocked with handmade furniture, decor, gifts, jewelry, and purses - ideal for that special someone. There is also a popular happy hour; come before, come after, but know this Mexican joint welcomes all daters.
What daters say
"Erica was the best server - friendly, wearing the cutest turtle necklace she got at the Artisan Market! I can't wait to shop there. She took great care of us! Oh, and the salsa is dope!" - Holly W.
"I found this place haphazardly after arriving to Atlanta by bus and going to the closest "cafe". I was very pleasantly surprised to find a full restaurant and Mexican arts shop as well as a good cafe menu. The whole place seems like it's straight out of Cancun and the staff and management are very friendly. Definitely recommend stopping to eat and looking around the shop." - Addison
"Really good food, good service, large serving sizes, and a really nice environment! Very pleasant music and vibes" - Stella Biesel
Why No Mas! Cantina is a great date spot
Source: nomascantina.com
Executive Chef, Melody Voirin told us "No Mas! Cantina makes a great date spot, because it allows you to escape the city and transports you to Mexico. Even though we are located just a few blocks from the Mercedes Benz Stadium, State Farm Arena, CNN and Centennial Olympic Park, once you step through the front doors you will feel miles away from Downtown Atlanta.
From the authentic handcrafted decor of the Artisan Market to the mouth watering house specialties and fresh made margaritas to the unique breakfast and coffee selections, it is a feast for the eyes, as well as the stomach. The fun and friendly staff offer the warm hospitality you would expect in the South or South of the border. We strive to bring the best of Mexico to Atlanta, couples can come for the food and stay for the shopping. An experience that is sure to impress."
What to do nearby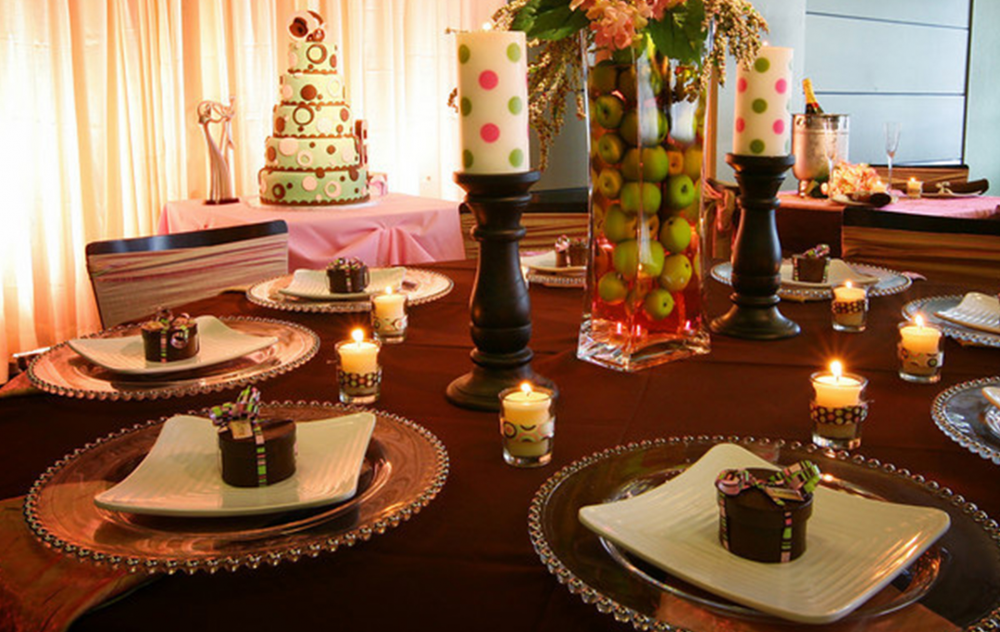 Source: loftatch.com
The LOFT at Castleberry Hill is located just a couple of blocks away from the restaurant, offering a venue to do many things within it. It provides a great way to check out some extra places while you are in the area.
The Glam Shop is a beauty shop that provides a number of beauty services for you to take advantage of. This is great for those that want a place that provides a quick cut, or a decent color and style.
11. Pricci
Couple Ratio: 43%
Aggregate review score: 4.8/5
Pricci is a beautifully set up, elegant Italian restaurant that offers traditional Italian fare with a delicious twist. As a popular date spot, the restaurant is generally lively - a colorful spot for you to show your partner top-class service.
The restaurant told DatingExperts.com in an interview, "Our guests rave about Pricci's unique menu which includes fresh pasta, pizzas, salads, seafood and especially Chef Piero's monthly regional 3-course pre-fixe menu. Pricci's fantastic food is always consistent and strives to always accommodate any guest. Daters automatically feel like a VIP with our attentive and knowledgable team. Pricci is a the best place to relax, have a great conversation while enjoying True Italian Culinary Utopia!".
What daters say
"My husband and I ate at Pricci to celebrate his recent promotion. We typically eat at this scale of restaurant 4-6 times per year, and have been to a few of the Buckhead Life restaurants. This was our first visit to Pricci.
Since we didn't make reservations until the day before, our reservations were for 9:45. I was a bit disappointed (we normally eat around 7:30) and concerned the restaurant would be winding down by the time we arrived.
Was I wrong! We arrived a bit early to find the restaurant and bar packed! Even when we left around 11:00, the restaurant was more than half-full.
Service was wonderful and the food was spectacular. My homemade tortellini was mouth-watering, though his sea bass (the catch of the day) was nothing remarkable (probably a let-down after his spectacular caprese salad). Dessert was great." - C Dillard
"The owners of this restaurant really know what they are doing. We stumbled across it a couple of years ago and now make it a point to return every time we're in Atlanta, which is at least 4-5 times per year. The service is highly professional and the food is even better than that. Don't miss this winner." - Tiger178
Why Pricci is a great date spot
Pricci is currently testing out Door Dash, making it possible to have a stay-at-home date night with delicious Italian and movies throughout the night. They offer a referrals and rewards program, so you can ensure that you can grab something delicious when you a regular with the restaurant, or chain of restaurants that the business owns.
They offer a specialized menu that is regional and provides fresh ingredients sourced right next door. Special dishes that were invented and produced right in the restaurant is something that many come to the area for, as they are delicious and different.
What to do nearby
Pricci is next to a number of schools, such as The Little Nook preschool and you can also find the elementary school and more. Those that are near this area can bring their children to the restaurant for a delicious lunch or dinner item after school.
Additionally, there are car dealerships, car washes, and other stores nearby, but the neighborhood is one that doesn't offer many high-end stores. It is more of a suburban area, which is safe and comfortable.
12. King + Duke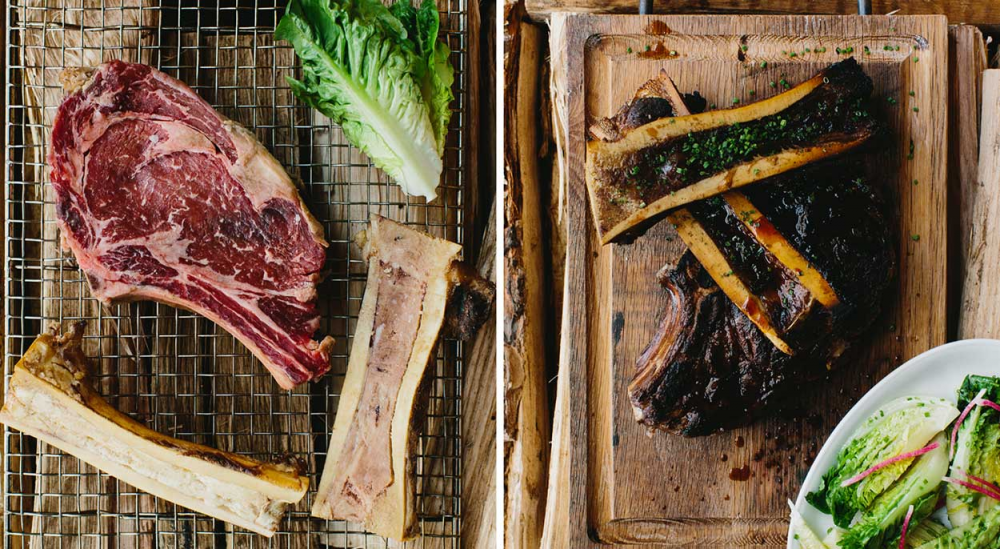 Source: kinganddukeatl.com
Couple Ratio: 36%
Aggregate review score: 4/5
King + Duke is an old-school themed restaurant that you can make reservations at. Set up with a historic flare, there is food that you can order here that you are unable to get anywhere else. It is an informal American diner that provides the visitor with something that 'wow's' them.
If you are looking for a nice meal that is cooked over wood, then this is where you want to find yourself. With a different-type of menu, but a more traditional sitting area; this is a great place to bring your date for a little something different, but impressive.
What daters say
"Had lunch out on the patio. Chicken Sandwich and the Kale Apple Salad. Server was friendly and prompt. Although the salad was exceptionally delicious, part way through I noticed small chicken bones within the chicken in the salad. I mentioned it to our server and she immediately took it off the bill without issue. That was very refreshing. Looking forward to going back for that salad again and also to try dinner." - HKYFAN
"This past Sunday was my first visit to King + Duke, and I have passed it a hundred times. I went with some wonderful friends and it felt like you were walking into a home or your friends parents' home, it was that cozy, and the decor was really sharp, like a library or study. You must order the biscuits......oh my gosh!!!! Fluffy, made to order, and you likely will not want to share them with anyone other than you. Service is excellent, atmosphere was great, food awesome! It will be my new favorite place to take friends and family." - Frederick G.
Why King + Duke is a great date spot
King + Duke has been named one of the best restaurants of the year by GQ Magazine, as well as Esquire. You can expect to find some of the nicest people, coolest menu choices, and the many extras that come from a restaurant that is doing something different.
As being a restaurant that is a bit different, it has some of the highest ratings by those that have eaten here. You can bring your date and have a good night doing something different, eating something different, and getting to know one another.
What to do nearby
There are a number of nearby high-end, luxury brands and stores that you can stop in and look around. If you like Hermes, Jimmy Choo, or the Etro Boutique. You can find something to purchase, or just burn some time looking at some of the highest fashion items that money can buy.
13. Nino's Italian Restaurant
Couple Ratio: 36%
Aggregate review score: 4/5
Many classics come into play when you are visiting Nino's. The cozy, comfortable atmosphere makes this spot one that not only provides an upscale feel, but with a laid-back vibe. You can bring a date here to have something traditional to eat with red sauces, or choose one of the many other choices on the menu.
With low lighting, great food and drink choices, and high standards; Nino's restaurant is a delicious place to bring a date or eat yourself.
"Nino's is the oldest Italian restaurant in Atlanta, opening in 1968. Walking into Nino's you can feel the romance. Not much has changed, it's like stepping back into time. Dark walls, dim lighting, cozy candle lit booths. Italian music playing softly in the background, has made Nino's one of Atlanta's most hidden romantic secrets", Nino's Partner Alessandra Noviello Hayes told DatingExperts.com
What daters say
"We went to Nino's this evening based on reviews on TripAdvisor and we loved it! I'm a former New Yorker and I've had some great Italian in my life! Nino's was amazing! Just like the Italian restaurants I grew up eating in. The food was amazing, the staff attentive and the atmosphere was classic! You definitely will love this place." - EJL
"We opted for dinner and dessert rather than appetizers. Oh my. We had the perfectly sized pasta portions. Bread and bruschetta came with our meals. We each chose a dessert and are still debating the best one. We've decided we'll be back tomorrow night." - Monswall
Why Nino's Italian Restaurant is a great date spot
Nino's has long been noticed in the community and been stated as one of the best places to eat, or even bring a date or family. Being interviewed regarding their atmosphere and what they offer, you can listen to their interviews and find out more regarding the restaurant and food.
What to do nearby
Nino's is around a number of smaller businesses such as a Hookah Lounge, or a pet boarding service that provides pets with friendly, helpful services. Hair salons and package stores are also found around the restaurant.
Additionally, those that want to bring their date somewhere else, besides the Hookah Lounge, you can check out the Decades Antiques store that is just a block away.
14. Cafe Sunflower Buckhead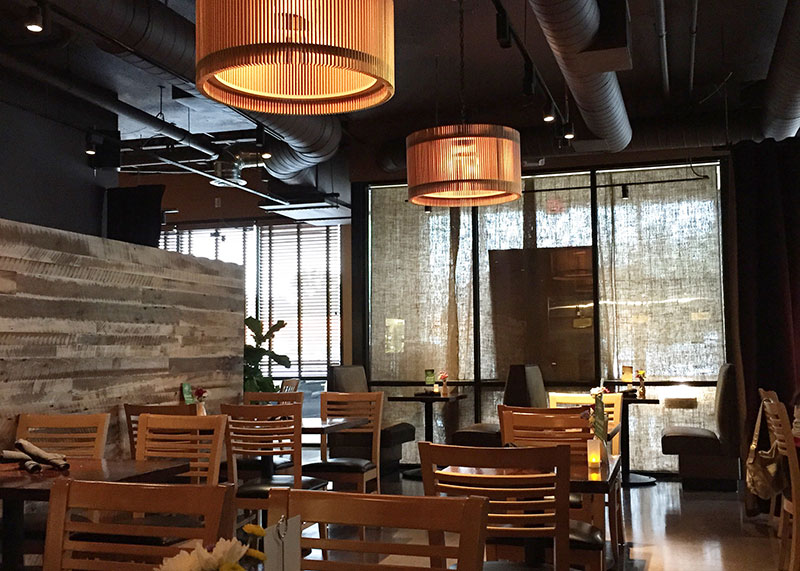 Source: cafesunflower.com
Couple Ratio: 32%
Aggregate review score: 4.5/5
Those that want to try a bite of something delicious, but have more of a sit-down, less upscale feel can visit the Cafe Sunflower. They offer a number of dishes to appeal to just about any diet or taste that a visitor might have - especially vegan.
The dishes are made to order and they source the freshest of ingredients. They offer comfort food choices, as well as outdoor seating for those that want to enjoy the warm Georgia nights.
What daters say...
"Great food, great prices, great service. Just about perfect. Each one of us tried a different dish and each one was genuinely wonderful." - Richard S.
"We were very happy with our food. I see that the menu changes a lot and so not sure if it is worth posting our favorites, but here it goes: avocado tacos, brussels sprouts, spring rolls and the cauliflower steak. All amazing. Will be back." - Russel M.
Why Cafe Sunflower is a great date spot
Named as an essential vegetarian restaurants in the area, they are one that offers a lot of food choices that people are unable to get in many other restaurants in the area. Not only that, but they also have gluten-free and vegan options for those with other allergies, sensitivities, or diets.
Additionally, they serve many different types of dishes that you wouldn't be able to get with anyone else. This is a spot that is a must-try for those that want something different or are bringing a date that has a specific diet.
What to do nearby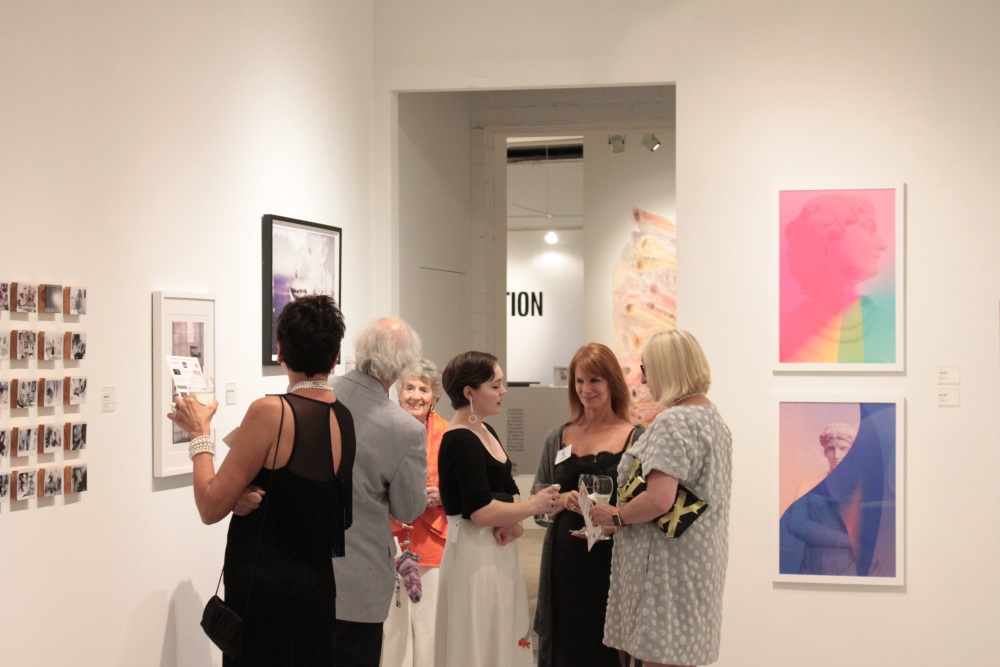 Source: mocaga.org
The Museum of Contemporary Art of Georgia is just a couple of blocks away. If you and your date want to view something beautiful and keep the date going, you can stop in this museum and see what they have to offer you.
15. Miller Union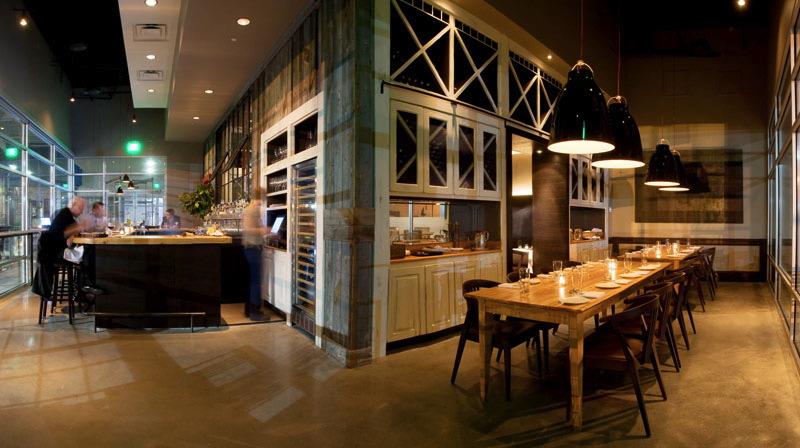 Source: millerunion.com
Couple Ratio: 31%
Aggregate review score: 4.5/5
Miller Union is known for their country atmosphere and the country-related menu that provides delicious options and a little home-grown cooking. This sweet spot is a special one for many that live in the area, making it a great spot to bring a date for something delicious.
They offer smaller places, outdoor seating, plenty of delicious choices to go with, as well as a way to feel more comfortable since you do not have to dress up to go out.
What daters say
"I found this restaurant when I noticed that it had a Wine Enthusiast "top 100" wine list, but I was equally pleased by the cuisine and the array of locally sourced farm fresh plates. The staff was attentive and knowledgeable - but not overly pushy.Overall the atmosphere was very enjoyable and we had a lovely dinner." - Phillyrob
"We had a family dinner and we were really delighted by the food and service. Warm welcome from the owner and great organic food served by Dylan (best waiter ever)" - Danail Rusev
"Me and a friend stopped by Miller Union for dinner earlier this week (Tuesday, Aug 20) and I am so glad we did. I ordered the quail, which was splendid! My date ordered the duck and it was also wonderful. For dessert I had the plum and fig crostata (I hope I got the name right) and it was to die for. Even the pre-meal cocktail (High Tide) was excellent. This place is a must-dine if you are visiting Atlanta. And if you happen to live here like me...you should RUN and not walk over to Brady Avenue in West Midtown and if you're really lucky maybe one of the owners will stop by your table for a little chat." - Lisa A.
Why Miller Union is a great date spot
Featured in a number of magazines, such as Wine Enthusiast, 75 Best Restaurants in Atlanta, and Eating Well. Named as a top restaurant that offers not only the best service and atmosphere, but the best food choices.
Many of the special dishes that were made and sourced right from Miller Union have been featured in these magazines. These dishes are ones that you cannot find in any other restaurants across the nation.
What to do nearby
Miller Union is located next to many businesses, Red Bull, Compound, Bold Catering and Design, and others. These locations are all in a complex that houses a number of shops, so there's lots to check out.
16. Atlanta Movie Tours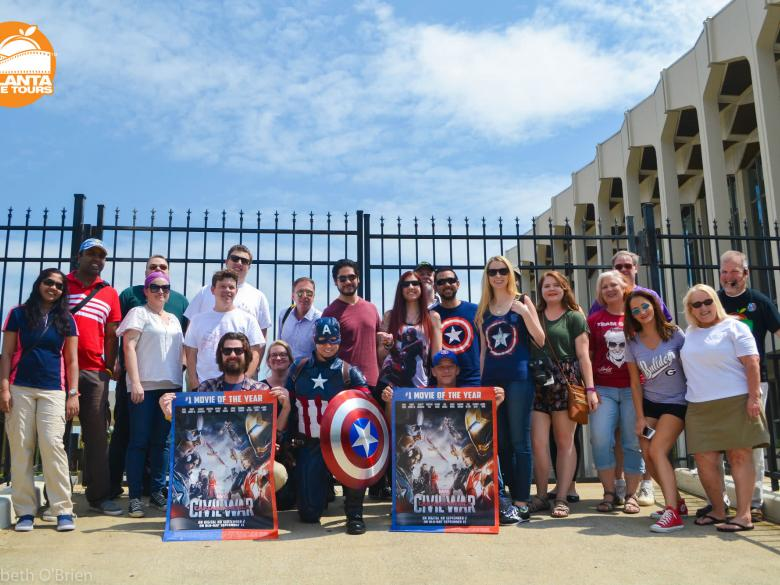 Source: exploregeorgia.org
Couple Ratio: 30%
Aggregate review score: 4.5/5
Atlanta Movie Tours is a date spot that is a bit different from your normal dinner and a movie date, making it a great choice to go with. Highly rated as one of the best places to spend some time and watch a great flick.
You can see how these flicks are made, especially zombie ones, that are filmed right in Georgia. You can meet some of the teams, take a look behind the scenes, see how makeup is done, and ask any questions regarding the making of these films. The gift shop is on hand for those that want to grab a souvenir.
What daters say
"This was a great tour! We had Mike as the driver and Collin as our "Jim Hopper" guide. Both were very entertaining and informative! There are so many scenes shot so close by! I had no idea! The tour included scenes on the van TV screens as we were looking at the respective location. There were plenty of areas we got off the van and had photo ops. AMT is a fantastic company with even better employees, several of which have on screen experience!" - Joshtastic
"I took my 17 year old for his bday. The lil' dude is a HUGE comic and super hero fan. I've lived in ATL for 18 years and while I knew a lot of these movies were shot here I had no idea about a ton of the facts they gave us on the tour. The hosts Sydney and Josh were fantastic. Super fun. Highly recommend." - Bert Showbert
How Atlanta Movie Tours make great dates happen
Atlanta Movie Tours' Chief Movie Buff Carrie Burns told us "Atlanta Movie Tours has plenty of tour options, days and times that make for a super fun date that's unique and a great way to see the city. Whether you're a fan of The Walking Dead, Stranger Things, Marvel superheroes or film and television in general, we have something for everyone!
Georgia film and the history behind it is much larger than many realize, whether visiting or local so you walk away with tons of new filming knowledge you can pass on to others. Touring filming locations in comfort with great step-offs for fun selfies and group pics, trivia and more means you'll also make plenty of memories! The best thing is that we do all the heavy lifting so you get to sit back, relax and enjoy each others company. Keep an eye out for our evening tours coming soon!"
What to do nearby
Atlanta Movie Tours is a great spot for you to spend a bit of time, but when it comes to leaving, you can grab a bite to eat at the No Mas! Cantina or any one of the many great bars and restaurants nearby. Or take a romantic walk through the city over to Peachtree Fountains Plaza, an impressive park with eye-catching sculptures and fun activities.
17. Sweet Georgia's Juke Joint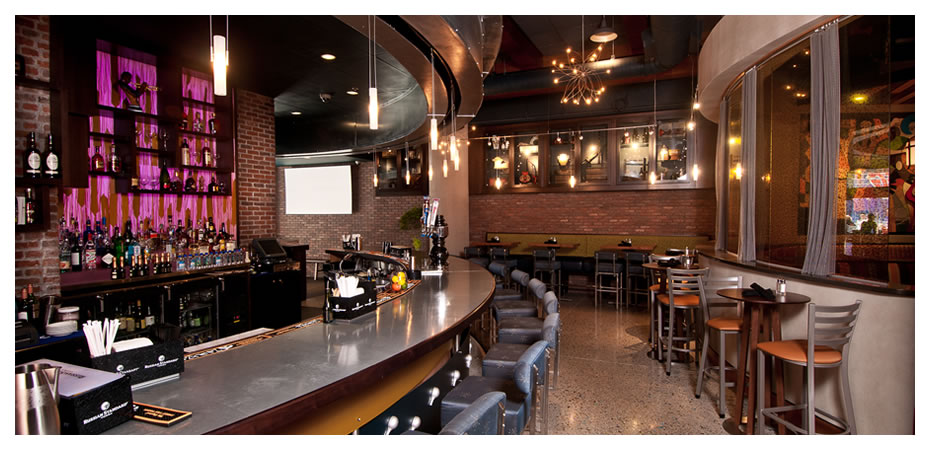 Source: sweetgeorgiasjukejoint.com
Couple Ratio: 28%
Aggregate review score: 4/5
Sweet Georgia's Juke Joint is dressed up and provides the soul food that you are looking for. Not only are they welcoming and dress down, but the spot is comfortable and it can help the two of you loosen up and speak with one another regarding the things you're into.
One of the classics and favorites, chicken and waffles, is served here. They provide everyone with a delicious bite to eat and something worth filling up on.
What daters say...
"Centrally located on Peachtree Street, Sweet Georgia's was really buzzing at 8.30 PM on a Friday night. You would be well advised to reserve a table in advance, as we had done. The staff were wonderfully welcoming, the embodiment of southern hospitality. The band specialized in soul music, and the male and female vocalists were just great.
Southern cuisine is the name of the game; I had pulled pork, while my companion had fried chicken. Both were good, but I was particularly struck with the mac and cheese and the collard greens-- In each case, the best that I have had anywhere. I would also recommend the corn bread, which was very tasty.
If you like soul food and soul music, this is the place for you." - Anonymous
"Although I didn't eat here it smelled great all around me. The music from the curb sounded amazing so I popped in for a beverage - which was awesome - but the music was amazing!! I'll be back." - Caro418
Why Sweet Georgia's Juke Joint is great for dates
The restaurant told DatingExperts.com, "Sweet Georgia's Juke Joint was created to provide the perfect dinner and entertainment experience for our customers. Our dining room, menu and live music every night create the perfect atmosphere for an experience couples won't forget".
"The best part is a guy can show his date a great time outside of the normal "just dinner and drinks" routine in the heart of the South's biggest city. A musical dinner show with premium cocktails, the hottest bands at an affordable price point makes Sweet Georgia's a very attractive destination for couples with a desire to be entertained".
What to do nearby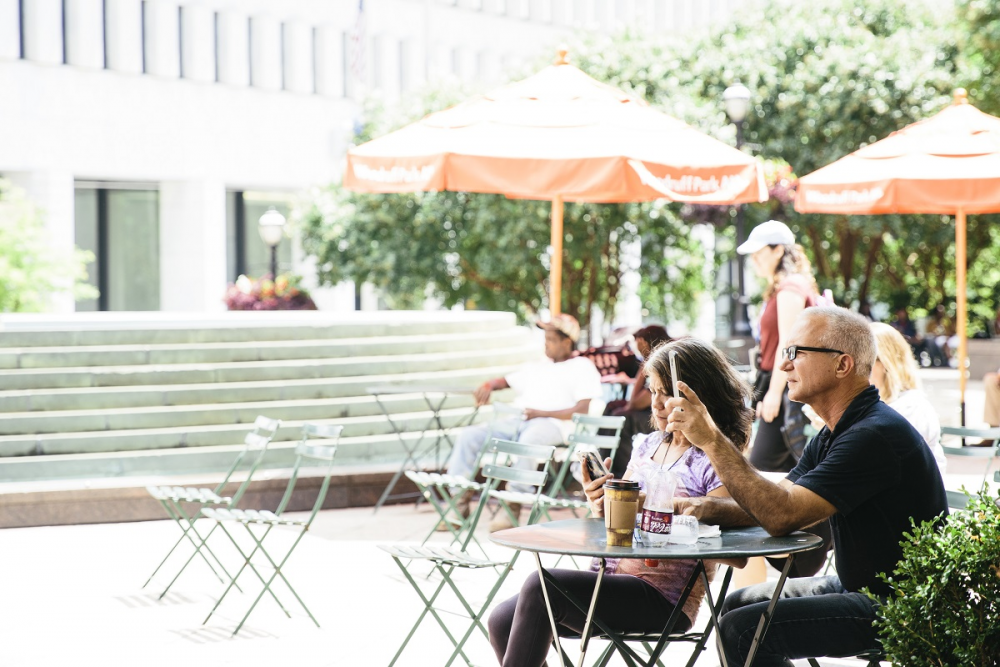 Source: atlantadowntown.com
Woodruff Park is near the restaurant, offering walking paths, playgrounds, sculptures, beautifully designed landscaping and more. You can expect to find a nice, well-maintained park in this area where you can bring your date to keep the evening going a little longer.
18. JCT. Kitchen and Bar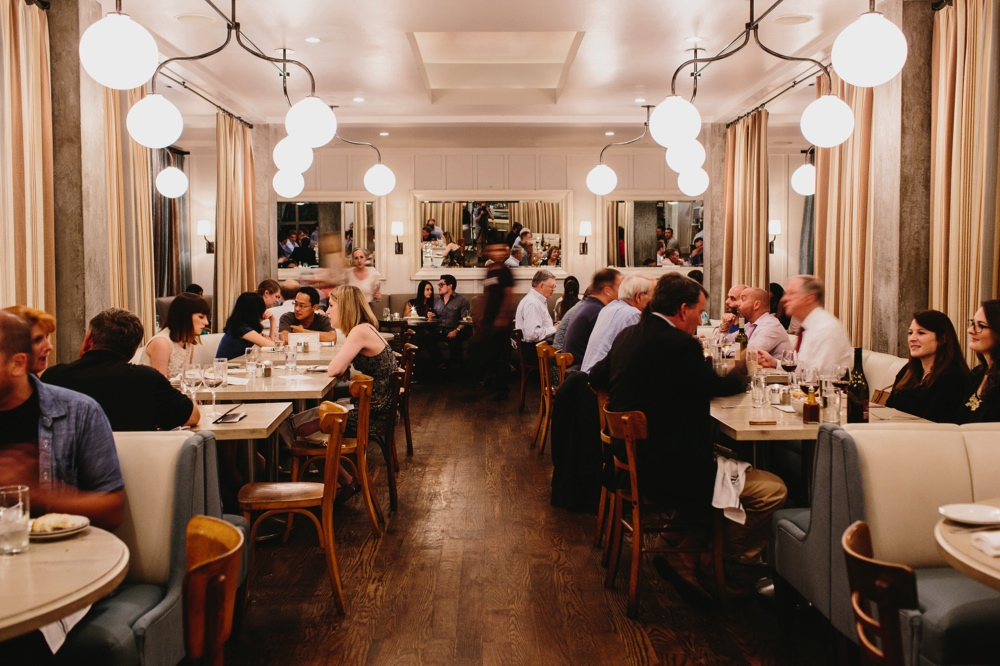 Source: jctkitchen.com
Couple Ratio: 25%
Aggregate review score: 4.5/5
One of the biggest problems that some have regarding visiting JCT. Kitchen and Bar is that you might not be able to choose what to eat. The menu is large and with many delicious options, you may not want to choose just one.
Skyline views, music during the evening, and an upstairs bar; you can find a bit of everything located inside this restaurant. Find a place to bring your date and the JCT. Kitchen and Bar might be the best place to go.
What daters say
"This place delivers every time. The Fried Chicken is amazing! The fries are great. Never had a bad meal or bad experience here. Awesome place!" -Inlet Bum
"Gathered with college buddies here. There appears to be nothing bad on the menu. I had the 1/2 "good breed" chicken dinner. WOW! That was delicious. Started with Deviled Eggs as a snack. Did not disappoint. Great service and the wait staff was very helpful" - Will1989
"The complimentary bread is amazing. Fries are amazing. Mac and cheese is amazing. I'd skip the deviled eggs personally, but they were ok. The drinks are very tasty. It's not a fast paced place, so come to sit down and enjoy your food and company. I really wanted the pork chop but they had ran out by 7:30 pm tears" - DHYgirl
Why JCT. Kitchen and Bar is a great date spot
There are a number of different statements made by magazines and ravers of the restaurant. The Four Seasons stated, "JCT. Kitchen is... earning raves for its creative Southern fare."
Zagat stated, "Tradition meets trend in the best possible way at Ford's Fry's westside gem where modern Southern cuisine done with style and well-crafted cocktails are served by an attentive, but not overbearing staff."
What to do nearby
The restaurant is in a small area with other restaurants and cafes that you could visit, though many of them are not as highly rated. Some do provide a nice cup of coffee, if you want to sit outside and sip, talk, and continue the night or the wine bar across the street for a tasting.
19. Trader Vic's
Source: tradervicsatl.com
Couple Ratio: 25%
Aggregate review score: 4/5
Trader Vic's is a bit different from the other date spots on the list because it offers Polynesian fare to eat. This is something that you can consider trying, or if you love this type of food, you're invited to enjoy it in this upscale spot.
The kitschy decor is a bit different, but something worth sitting down and enjoying your time in the area. With a comfortable space to hang out in, you can enjoy the food, drinks, and atmosphere.
What daters say
"My wife and I were staying at the Hilton and ate at Trader Vics. It hasn't changed decor wise since it opened in 1976 and has original artwork by Vic Bergeron on the wall. My wife tried the Atlantic salmon cooked in the wood fired oven and said it waa the best salmon she's ever had. I had the volcano shrimp and while they were tasty and spicy they were cooked a tad bit longer than I like. We shared wok garlic spinach and it was wonderful. I ordered a pina colada and got something similar but without the creamy coconut milk -- quite good but very sweet, We also tried their version of creme brulee -- it was just okay." - ToothSC
"The food is great and have one of the original Mai Tai's! We had the Cosmic Platter and the Choose 3 and shared the meal." - Barbara K.
What to do nearby
Trader Vic's is located in the heart of the city, providing you with many small shops, cafes, stores, businesses, and more. The city has many things happening at all times.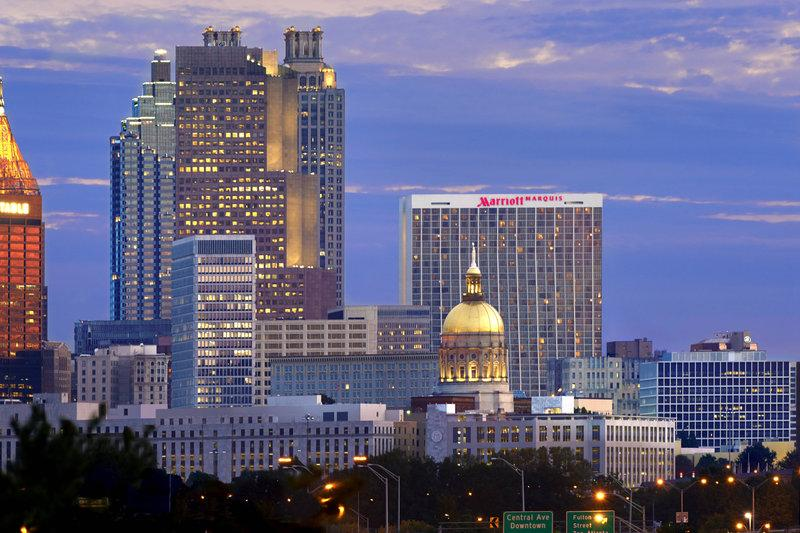 Source: pix10.agoda.net
There are many conventions that happen at the Atlanta Marriott Marquis, allowing you to have a great time while you are in the area. Grab a bite to eat and then go to one of the shows or events happening in this hotel.
20. Tuk Tuk Thai Food Loft
Couple Ratio: 23%
Aggregate review score: 4.4/5
Tuk Tuk Thai Food Loft is an upscale, though comfortable Thai food restaurant. If you have never had Thai food, this is an ideal place to spend some time and try it. The atmosphere is a posh one, but the food is like street food which is delicious. The skylines, patio, and beautiful views make this a romantic place to bring the date that you have.
What daters say
"My wife chose to dine at Tuk Tuk for her 34th birthday. She is a huge lover of Nan, so she figured this would be an excellent choice. She was right. Tuk Tuk is da bomb and then some. The food is excellent! The atmosphere is very spacious and open. This is a great location to bring a large group. I had a wonderful steak skewer appetizer which is a staple piece at this restaurant. The presentation of this particular appetizer was eye catching. Everyone enjoyed their food. We will definitely return." - Corey S.
"We go often to enjoy the most increadible Thai food in Atlanta. Many small (or big) plates to share; they make the kind of Thai food you cannot find in most restaurants outside of Thailand. The restaurant itself is beautiful and the service perfect." - VBATL
What makes Tuk Tuk Thai Food Loft a great date spot
Tuk Tuk Thai Food Loft has been seen and mentioned in numerous places, both in print and on television. As seen in The Atlantan, Travel Channel's Food Paradise, and Atlanta Eats.
They were also rated as one of the best Thai restaurants in the United States, and the OpenTable Diner's Choice Award Winner.
What to do nearby
The Aveda Arts and Sciences Institute is located just a few buildings away from the restaurant, as well as their other buildings, fraternities, and other spots for the college.