The 34 Best Dating Spots in Dallas, According to Daters
Although it's often credited as the Home of Tex-Mex, Dallas has much more to offer daters than delicious enchiladas - it's a culture capital of the South, packed with famous theatres, concert halls, and museums. The culture and cuisine combine to make Dallas a great place to date, whether you're just passing through or a long-time local.
By evaluating mentions of highly-praised dating spots and calculating an average score across platforms, we put together this guide to help couples find the perfect place to take their date. With data from average ratings and dater reviews across a bunch of dater review platforms -- as well as Couple Ratio (the ratio of reviews left by couples vs. non-couples) -- we were able to gain real insight from daters going to these hot spots.
Let's look at the rankings for Dallas!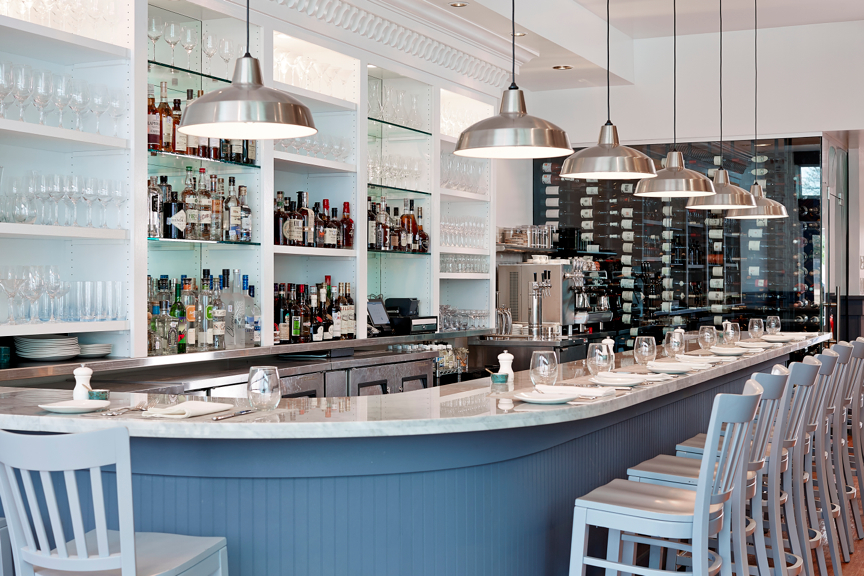 Source: Gemma
Average review score: 4
Couple ratio: 52%
Nestled in the famed Knox-Henderson neighborhood, Gemma is one of Dallas' most well known restaurant. From global cuisines to contemporary choices straight out of an American cookbook, this ethnic bistro provides visitors a warm and exciting setting with their limitless menu. Its nautical blues and Nantucket-inspired interior even promises a flavor adventure beyond the Texas heat. Gemma even offers a menu exclusive to its late night guests from 10:30AM to 1:30AM. So if you're looking to spice up this night, you may want to grab a bite at this Southern American treasure.
What couples say about Gemma
"Celebrating our 64th birthdays we tried Gemma based on good reviews. Menu was interesting, if not a little exotic. Beautiful presentations. Fun and delicious specialty drinks. Jalapeño/? Loved! Great servers. Noise level a little high, so not advised for a serious business dinner. Valet available." - lovesbabies
"If you're looking for the perfect date night, Gemma is the place to go! Their cocktails and food are spectacular. I ordered the watermelon cocktail that has a watermelon ice cube that melts as you drink it, sort of a test in your patience. Even if you don't want to have a full fancy dinner, I'd say to stop by and get a drink and appetizers at the bar. You won't regret it!" - Eri C
"Many Fine Dining restaurants have an air of snootiness about them - not Gemma. We were able to get a last minute reservation and so happy that we could. From the minute we walked in the door we were treated like we were regulars (it was our fist time at Gemma). The food was exceptional. The fried olives and pecans were a yummy appetizer. The chicken porchetta and the egg noodle pasta was superb. Will definitely be going back." - texassicilian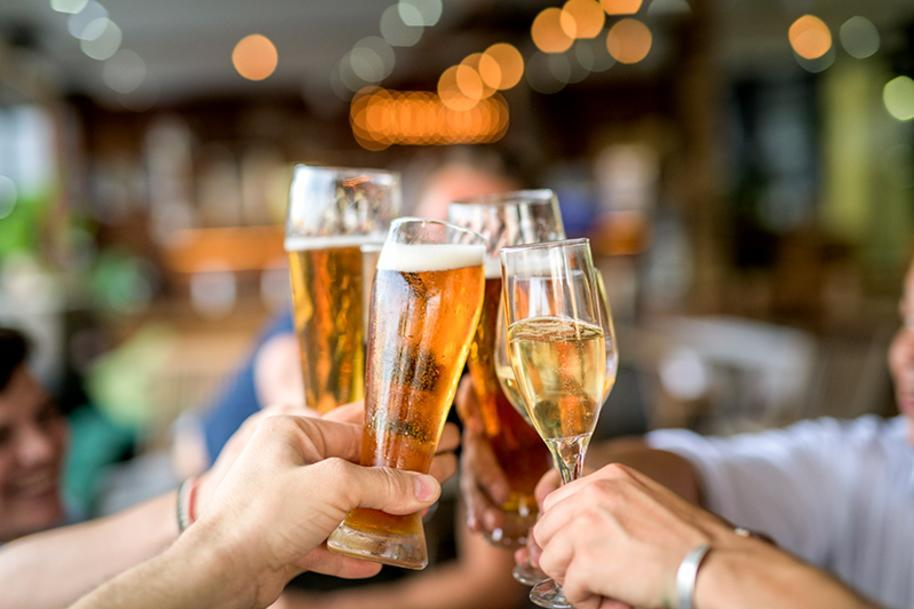 Source: Grapevine Museums & Galleries
Average review score: 4
Couple ratio: 44%
Often dubbed as one of Dallas's hidden oddities, this charming collection of museums and gardens is at the top of most local lists. The massive toy train in the middle of the build and small-town memorabilia is a mainstay for most. The best part is that the museum is free. You can even schedule a tour ahead of time and explore this cultural common ground. Another huge draw is the Settlement to City Museums, where you can discover the life of a Texan from over 100 years ago. And with other interesting facts and finds sprinkled throughout these three museums in one, this quaint getaway is a must for anyone looking for afternoon with character.
What couples say about Grapevine Museums & Galleries
"Lot of cool history and fun facts about the area. Go during a festival for the best views. They will load you down with brochures of fun stuff to do for the next year." - NeverStopReaching
"Grapevine is just a wonderful town to shop, eat, walk around, talk to everyone, sit out side while the kids shop, eat ice cream or find a one of kind piece of art. Grapevine has great artists everywhere you turn. Come to Grapevine and shop and live." - nelllang507
"The new 4-building museum complex just west of the Convention and Visitors Bureau is a must see. It only takes about an hour to see if all, and it is well done, with docents for questions, professional presentation of historic items, and some audio presentations. A small-town museum, beautifully presented." - annenrob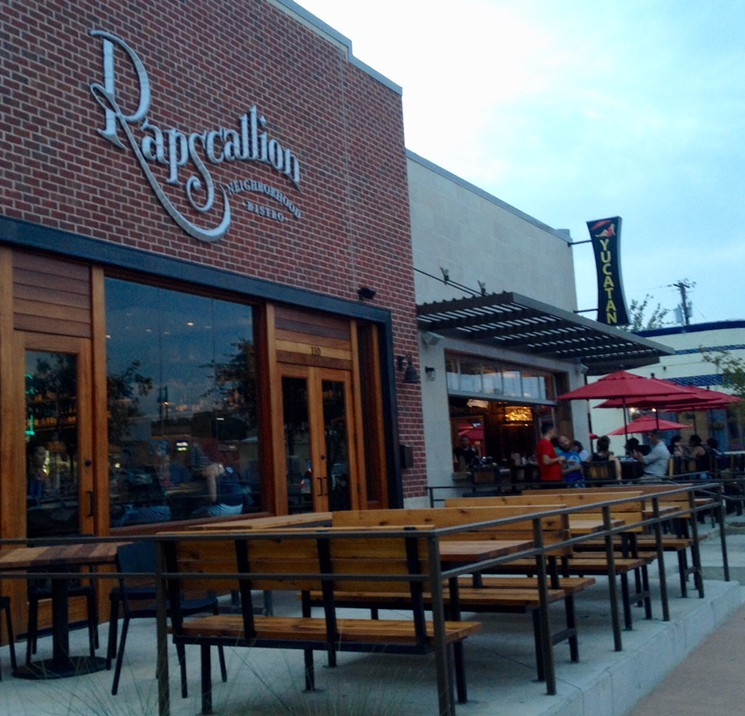 Source: Rapscallion
Average review score: 4
Couple ratio: 42%
This is Southern brunch that bests any other in the city; look no further than this all-Texan dining experience. From wood-grilled meats to even tastier barbecue, this rustic-inspired restaurant is a must for anyone looking for great tastes and a good time. It even features a boutique Wine and Spirits List that makes its bar a hidden treasure in this part of town.The restaurant is also popular for its mid-range pricing for the world-class plates that are offered. Popular dishes include the Fried Chicken, Cold Water Oysters and the spice-induced Long Walk to Nashville dish.
What couples say about Rapscallion
"First time to have dinner here. I was immediately impressed with the waiter. Extremely friendly and very knowledgeable of their menu. He served our drinks and suggested appetizers for the table. Apps were a dozen oysters and boudin balls. My main course was a two piece fried chicken with grilled greens and one heavenly biscuit. The fried chicken had an Asian flare and was cooked perfectly, flavorful and moist. This is a great place and we will return." - Ranchman58
"This restaurant deserves its high ratings. Can't go wrong with the chicken and biscuits. Rapscallion stands out in a sea of dining establishments. We will definitely return." - ProfDallas
"We came due to a winery we like having a special dinner. Every course was phenomenal! It was so very good, we plan to return during a regular service. The chef is top notch. Service was very good, I can't wait to re visit this establishment" - cynthiajd2015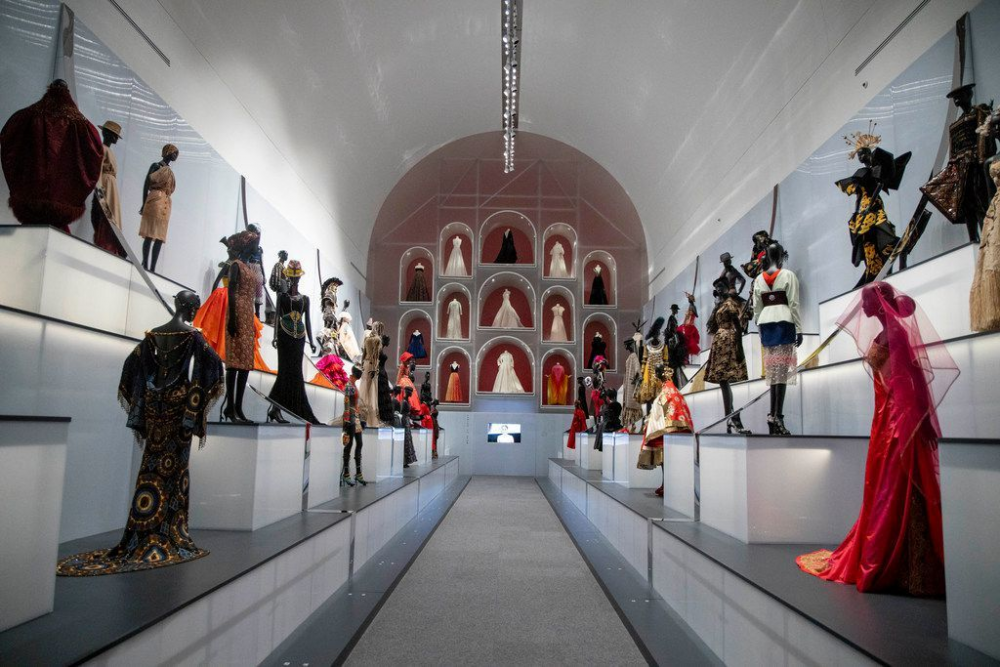 Source: Dallas Museum of Art
Average review score: 4
Couple ratio: 40%
Who knew that Downtown Dallas was home to the largest art museums in North America? With a collection of over 24,000 art works from around the world, this turn-of-the-century museum has wowed visitors for the past hundred years. While the museum tends to have permanent exhibits that focus on Texas art, abstract pieces, Japanese imports, and even ancient sculptures are featured throughout. The museum also features concerts and a sensory experience for anyone looking for something a little more interactive on the grounds. It's certainly a draw for any couples or families looking for an evening experience.
What couples say about Dallas Museum of Art
"My husband and I recently attended the Dior Late Night event which was from 7pm-9(ish). It was our first time attending one of their Late Night showings. They have these often when great exhibitions are displayed. It was such a great Date Night, roaming the museum after hours. Before the museum we listened to jazz music in the lobby and sipped on some wine. You can definitely make an evening here at the museum with your loved one (or group of friends). Dress code for Late Night is up to you! I went semi-dressed while there was a mix of casual and dressed." - vanessaindallas
"We visited on a cloudy day and were amazed by the wonders inside. All of the paintings depicting history were vibrant and well maintained. My wife's assignment involved finding art such as clay or stone figures depicting animals from the 13th century. They did not disappoint. A great day out with my wife and we even enjoyed history on display." - LuckyMartian
"My adult daughter and I visited the DMA while having a staycation at the nearby Sheraton hotel. It was a short five minute walk. And the Museum was not that crowded. It was a little busy. I especially liked the big blue man statue looking down on a tiny guy. Best thing about the DMA is that its FREE." - Debbie L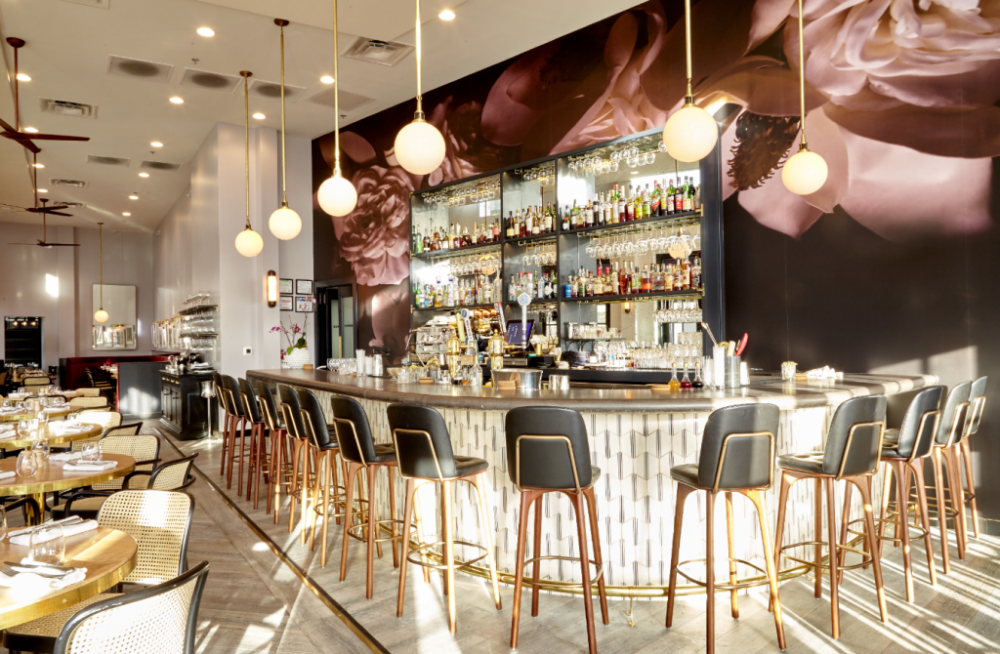 Source: Up on Knox
Average review score: 4
Couple ratio: 38%
Back in the bustling Knox-Hendenson community, you'll find the neon-lit Up on Knox. The American-style eatery features an assortment of casual dining from breakfast to brunch to a late night dinner option. Folks typically populate this restaurant due to its lengthy hours. But its signature cocktails and sophisticated ambiance helps as well. With wide-windows and themed lighting straight from a mid-century oceanliner, this local favorite offers much more than delicious dishes for returning guests. From Grilled Octopus to the Cajun Chicken, the myriad of options that the menu provides you is why many return for an social evening of fun and delight.
What couples say about Up on Knox
"We came here for dinner and had made reservations. Since it was a nice day, the doors were all open and it made the restaurant feel open and airy (this may have alleviated the concerns others had about noise). Our server was very attentive. We had drinks and a well-paced dinner, although we did ask the server to wait a few times before taking our order. We would come back, but I recommend to go early as it did get crowded on a Saturday night." - KG_TXtraveler
"We had had brunch earlier in the area and then did some shopping We had noticed this spot walking down the street so after shopping we decided to stop for a drink. Glad we did. I ordered the Sangria, I'm not a fan of sweet drinks but the description of this sounded good; it was. Cranberry based, and nicely tart/sweet. Hubby couldn't resist the King Crab legs (3 to an order); ordered a plate to share. Ohhh. such huge legs, plenty for 2 to share, served with lemon and drawn butter, such a treat." - Kathy F
"We walked from home to find a packed house with an abundance of energy. The house made meatballs were terrific served with hunks of warm baguette. The Minestrone soup was delicious. Beautiful bar, excellent wine list. The interior is gorgeous with an authentic Parisian feel to it. Service was on the mark. Highly recommended." - Nickie60

Source: Museum of Geometric and MADI Art
Average review score: 4
Couple ratio: 36%
If you're looking for a distinctive museum thats a little of it's rocker, you may want to check out the Museum of Geometric and MADI Art. This Dallas-specific gallery is dedicated to abstract art and the Madi movement, which makes it the only museum of its kind in the Western Hemisphere. So if you're looking for a destination with odd designs and one-of-a-kind visual experiences, this venue may be what you're searching for. Another local favorite is the museum's popular discussion series that features artists and art experts from around the world on select evenings throughout the month.
What couples say about Museum of Geometric and MADI Art
"Spencer was an excellent docent who showed us the beginnings of the MADI movement that influence the pieces that are created today. There are just enough pieces in the museum to keep it from being too overwhelming. Good visit!" - Allison B
"My wife and I spent a few hours here and really enjoyed the experience. If you like this style of artwork, you won't be disappointed. While the space is small, there are many excellent works to view. The staff is very helpful and eager to answer questions and show you around. Located in or near Uptown, plenty of other activities in the area to complement this visit. This little know museum is worth the visit." - iambrendanc
"My girlfriend googled free places to visit in Dallas and she stumbled upon this little museum. We were politely greeted as soon as we walked in and the staff were happy to walk us around the museum, giving info on certain pieces and featured artists. The museum is small but packed full of interesting, incentive and inspiring art.A special thank you to Spencer for speaking with us about some of his favorite pieces in the museum!" - EthanCoonfire Source: Black Swan Saloon
Average review score: 4
Couple ratio: 36%
This dark and deeply-themed Tennessee tavern will have you thinking you stumbled into a Nashville dive bar. With crafty cocktails, creative drinks, and Texas-inspired inclusions, many rank this drinkers paradise an absolute must-do on their rolodex of local pubs. Plus, here's even a tabletop where you can play vintage game like PacMan or Galaga. So if you're looking for some after work drinks or a extended evening out, the Black Swan Saloon will entertain you time and time again.
What couples say about Black Swan Saloon
"We stopped by this bar while out bar hopping in the Deep Ellum district of Dallas. This bar offers carefully crafted cocktails with infused alcohol. This provided a very tasty experience. Gage, the owner and bartender, was very engaging and friendly which made us feel like we were at home." - laquentusj
"Love the cocktails here. No menu. Great staff. Just tell them what you like and they will create a drink that will not disappoint" - LMar15
"We knew we wanted to visit this bar before we even got to Dallas. It did not disappoint, the owner Gabe made us feel so welcome, and made us some great cocktails. Definitely worth a visit should you find yourself in deep Ellum, Dallas - loved that it has no signage outside, very cool." - Lean76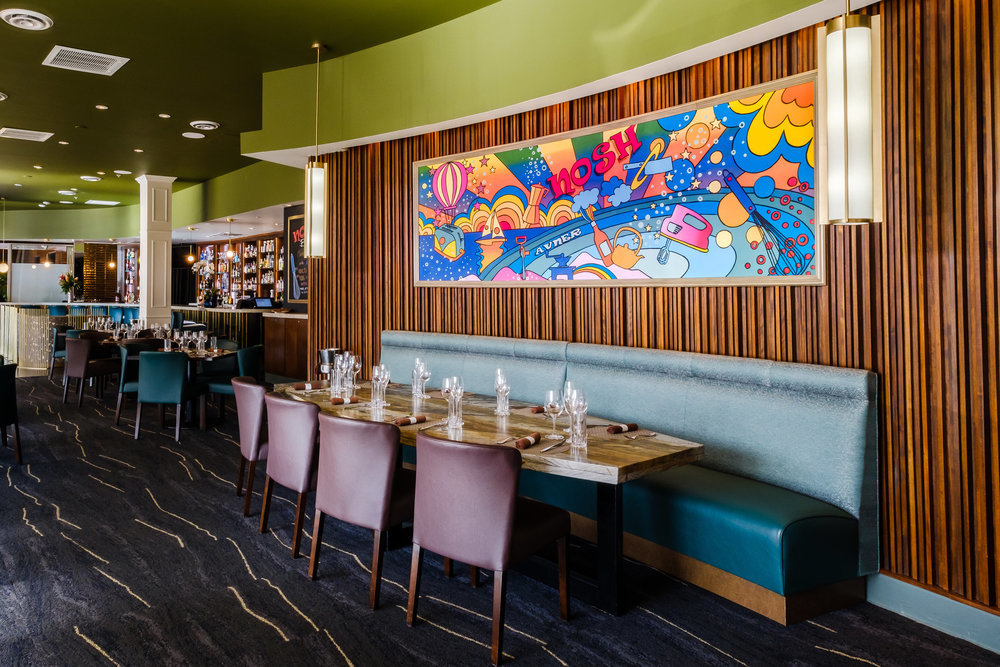 Source: Nosh Bistro
Average review score: 4
Couple ratio: 33%
With Mediterranean-inspired cuisines, this new Dallas restaurant is a palette's paradise as it provides both worldly and familiar tastes all in one casual setting. The art deco design alone allows guests to see that they are about to embark on something special. With a mid-day opening time and hours into the evening, Nosh Bistro features food for all settings and meal times. The bistro also offers cooking classes for those looking for a little more interactive experience for their appetite. Popular dishes include the Chicken and Fried Brussel Sprouts for an appetizer.
What couples say about Nosh Bistro
"We went with another couple and they had been here 3 times so that says something. My wife had the scallops and she said they were the best ever which is mighty praise as she usually complains! I had tenderloin which was excellent. Only issue was with the cloves in potatoes that really ruined the taste. We will be back." - Neil-from-Dallas
"Best food I've ever had. Chef Avner is amazing! We did the tasting, the first dish was so good I cried." - Michelle R
"Super fun menu, restaurant that just reopened its doors from into previous location in HPV. All of the items are reasonably priced for the quality of the food. The dishes were all freshly made to order and from scratch. The chef really puts a lot of effort into perfecting each dish to compliment your palette. There are also several vegetarian options available. At the end of our meal we got a specialty for the evening, a trio of desserts. My favorite were the donut holes filled with a candied cherry center and topped with pop rocks making it feel like a nostalgic party in your mouth! Will definitely be returning soon" - Gabby B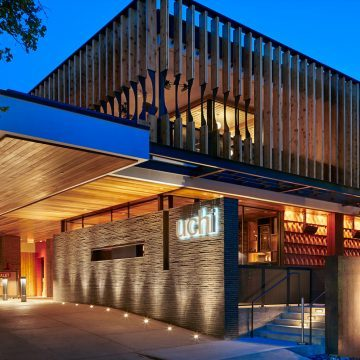 Source: Uchi
Average review score: 4
Couple ratio: 32%
Helmed from a local chef known for his own signature style, this Japanese restaurant pushes the boundaries on what is typical for Asian cuisine. With flavorful inspirations from around the globe in a colorful Japanese dining setting, Uchi brings sophisticated and artful vibe to its oriental offerings. So if you're looking for a casually elegant environment for traditional Asian offerings, Uchi will be your best bet. It's also highly regarded for its service and superb food quality. Popular items includes a twist on sushi, sashimi and tempura. One important note this upscale bistro is only open for dinner between 5PM and 10PM nightly.
What couples say about Uchi
"This place was great. The sushi was perhaps as good as the one we had in a Paris starred restaurant but much less expensive" - Jurgen B
"Seriously one of the best meals I've eaten in my entire life. Everything is perfect: food, service, atmosphere. My girlfriend and I chose to have our waiter pick our menu for us and didn't regret it at all. Each piece of sushi was absolutely delicious and an experience in itself. We wanted to order sake but we're both complete novices. Our waiter brought us three samples to try, then we ordered a bottle of our favorite. Everyone wins! Yes it's expensive, but I think it was worth it. I dream about this sushi sometimes, can't wait to go back." - naturetack
"This place is top for a reason, and it deserves every bit of praise! We had our server just bring us items- he asked us our dislikes, likes and curated choices just for us. It was amazing- every item we had was 100% and unique. I highly recommend it!" - Julie R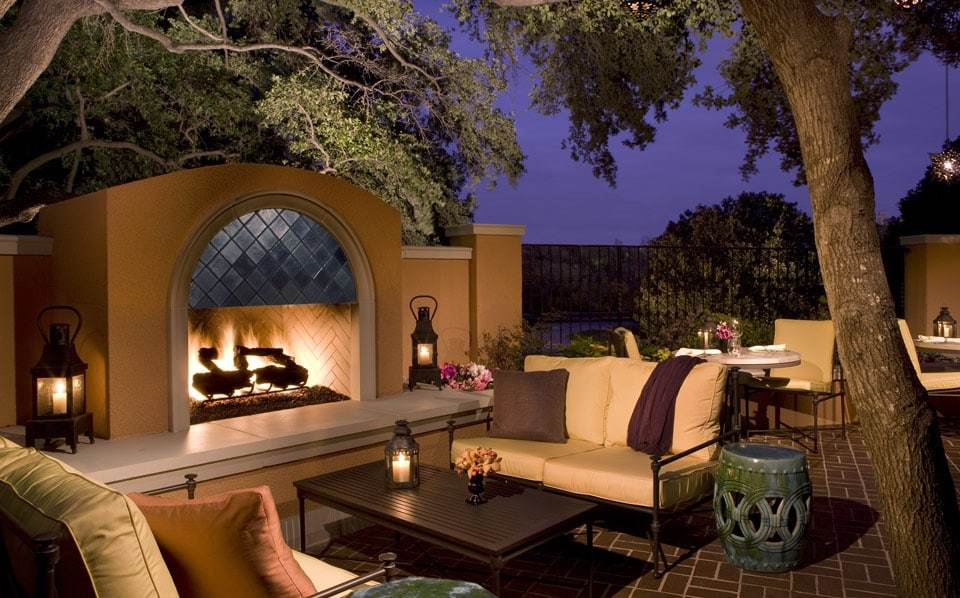 Source: The Mansion Bar
Average review score: 4
Couple ratio: 32%
This stylish and sophisticated bar located in the Texas' Turtle Creek area is an iconic staple to the Dallas nightlife. Saturated in Southern charm, this club has an elegance and equestrian-style that'll make you feel transported into a late night soap opera. The classic paintings also contribute to its overall vibe. The club even has live jazz music beginning on Thursdays through the weekend. On select nights, they'll even play current hits - which is why this opulent escape is a must for anyone seeking a good time out. Their all-American menu is also to die for with its French influences and bold flavors.
What couples say about The Mansion Bar
"The main dining room was beautifully decorated including the table settings! The service was impeccable. They did a fabulous job making sure that our every needs were met! Our food was well presented and delicious Everyone at the table ordered something different but we all ended up with steak envy!!! The filet looked amazing!!!!" - TerriB893
"The environment is great, along with the food and service. This is definitely a place for dressing up and special occasions." - turbotooter
"Perfection in every way from dinner service to breakfast. Could not ask for a more sophisticated or better meal." - Ritz46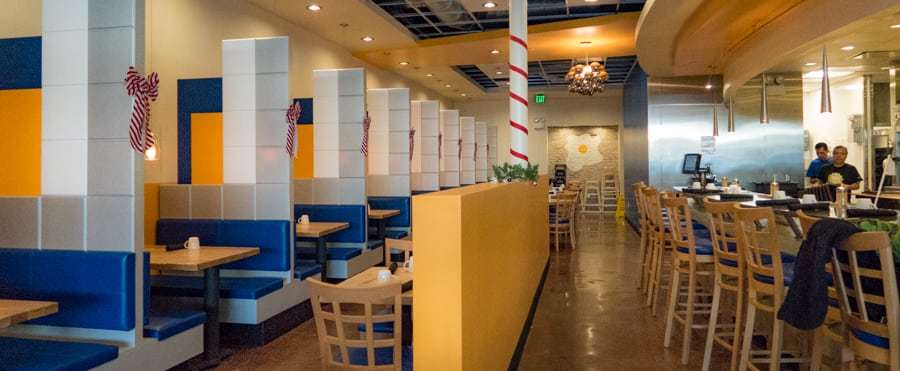 Source: Yolk Preston Center
Average review score: 4
Couple ratio: 31%
If you're looking for a flavorful breakfast with a twist, check out the Yolk Preston Center. The wacky blue and yellow color scheme of its interior alone will let you know you're in for a unique experience.Although meals may be more on the pricey side, you cant get anymore American than this Texan breakfast bar. With savory and sweet offerings that have locals raving in delight, this mid-morning eatery delivers the goods. They even provide orange juice in Southern-styled Mason jars. Popular dishes include the Cinnamon Roll French Toast, Yolk All-Star Combo, and Eggs Benedict.
What couples say about Yolk Preston Center
"Always excited to try out cute places such as this. Originally found the location near us downtown but was worried the wait would be too long and this one was on our way back to the airport rental car return. The menu is large and everything sounds delicious so definitely give yourself some time to look at everything. We decided to go with the cornbeef hash and California omelet with the pancakes of the month: pumpkin with apples and pecans. Yum! Everything was delicious!" - avantashley
"My first visit to Yolk was in Chicago and from then on I knew there was no place better to enjoy breakfast and brunch. I tried the tuna melt this time and it was fantastic. There coffee is one of kind and the service is excellent too. How can I get one open in Mississippi?" - Destin B
"This is our "go to" breakfast place. The cinnamon roll so outstanding. We always get one for pur 'appetizer'. We love the breakfast so much but have never gone for anything else." - Diana B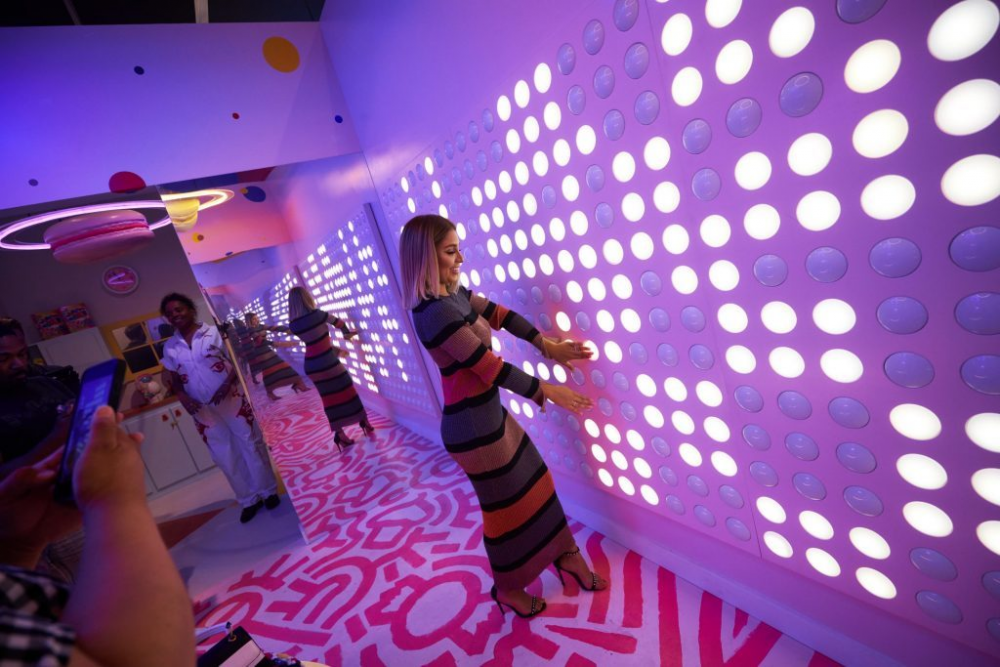 Source: Sweet Tooth Hotel
Average review score: 4
Couple ratio: 3%
Labeled as Dallas' most indulgent art experience, this gallery hosts a collection of immersive and bizarrely-created art installations. All by local artists, the Sweet Tooth Hotel even features a Prince-themed bar with cocktails and champagne to go around for all visiting guests. While the bar has limited hours, it's a unique experience for anyone a fan of Paisley Park legend. With Instagrammable moments at every turn, this place is also an essential visit for any Millennial seeking a museum of photo ops. Plus, be sure to check out their concert series schedule as this venue is one of the most offbeat in the city.
What couples say about Sweet Tooth Hotel
"The Sweet Tooth Hotel is a whimsical place that allows you the opportunity to capture the perfect picture. Everything in this museum is photo worthy, from the moment you walk in the door to the bathrooms. Don't forget to stop inside both of them to check out the decor. It felt as if I was in a Music Video so be sure to take your time in certain rooms and even return to them to make sure you are capturing that perfect keepsake creation. The employees here were helpful as ever making sure we had the perfect lighting for our pictures and answering any and every question we had. Thanks To Legend, Austin, and Cole for all of their help. Not to mention they will also validate your parking pass, so don't forget to ask about that. This wasn't your typical Date Night, and I loved it. I've been telling all my friends about it." - creneacet
Source: Smithy
Average review score: 4
Couple ratio: 29%
If you're looking for a contemporary all-American bar with familiar favorites, you may want to visit Smithy's in Dallas' famed Knox-Henderson neighborhood. Around for over 40 years, this Texas stable has everything from tacos to delectable spirits all under one roof. You would be remiss if you didn't stop by for the Steak Bruschetta and Tots Poutine — a favorite amongst locals. And while many come for the food, it's a sports bar at heart with several flat screens adorning the restaurants walls. The price point is also reasonable considering the food items are rare for the region. Plus, you won't find a better tasting bar in this upscale area than at Smithy's.
What couples say about Smithy
"We've been way overeating, so went for early appetizers for supper. Delicious quesadillas and tater tots filled us up, good prices, lovely service by Megan and whole staff. Reasonable prices, nice drinks." - Guy L
"Wow. We really enjoyed the meal. Food was well prepared, fresh and very tasty. The steak bruschetta was shared as an appetizer...4 pieces and could easily make a great meal. I had the crab nachos as a dinner which were delicious and much lighter than traditional nachos with fresh crab, taro chips and jalapenos, sans cheese. My husband had the pig and pear sandwich which he thought delicious. Other couple had the fruit and nut salad which could have been 2 salads or shared and another sandwich which he loved.. truffle fries were delish (I snuck a couple from my husband) and only thing left on any plate was some of the greens from the salad. Only detraction was they didn't have any flavored vodka like deep Eddy's grapefruit for our favorite drink I still give it 5 stars though for the food and the rest of the bar offering seemed complete. Definitely recommend." - AnnalisaM346
"Excellent eatery near downtown Dallas. Staff is attentive and knowledgeable, the food is creative and well presented. Building your own bowl option allows you to make your own meal without actually cooking it! And do not pass on the intriguingly named cocktails - there are a few discoveries to enjoy." - Irina p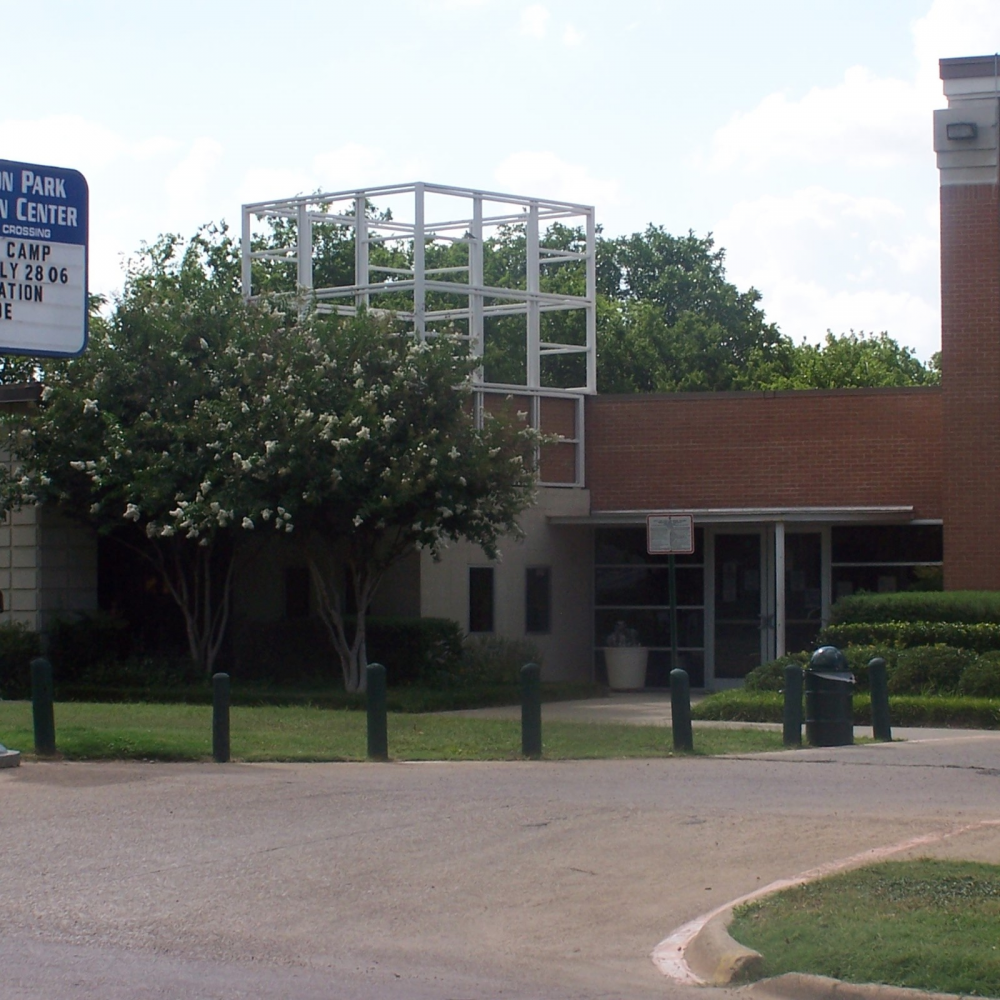 Source: Dealey Plaza
Average review score: 4
Couple ratio: 28%
This city part in the West End of Downtown Dallas is often called the birthplace of Dallas. But besides this, it's famously known as the place where President John F. Kennedy was assassinated. So if you're looking for a historical afternoon in Dallas, this may be your first stop. The area also hosts the Kennedy Memorial and Plaza, which is an architectural icon to Dallas locals. Other historical buildings on the 15-acre property including the nearby-Parkland Hospital, the Texas School Book Depository (where the shot was fired), and the famed grass knoll.
What couples say about Dealey Plaza
"Visiting Dealey Plaza pairs well with seeing the 6th Floor Museum. We went through the museum first, them went down to Plaza. That helped put things in perspective on the plaza. Also provides a great view of the old courthouse." - Brenda M
"This was really neat to see how the place has been preserved all of these years. There are X marks on the street to see where the shots were fired, and there is a marking in the six floor of the building where the shots came from. We did not go into the museum because there was plenty to read and see out on the street. There was a guy up on the grassy knoll who was retelling the story from several different points of view. He was very interesting. The gift shop across the street is a good place to get out of the heat and see some memorabilia from around that time." - ThorCCC
"The plaza is the site of JFK assassination. There are historic markers to notify you of the Zapruder film spot, the shot the killed JFK and location of the car, the grassy knoll and the book depository. We sat in the Zapruder location and watched his film on the internet. It was a somber moment knowing this was the location that changed our nation." - zkrscasa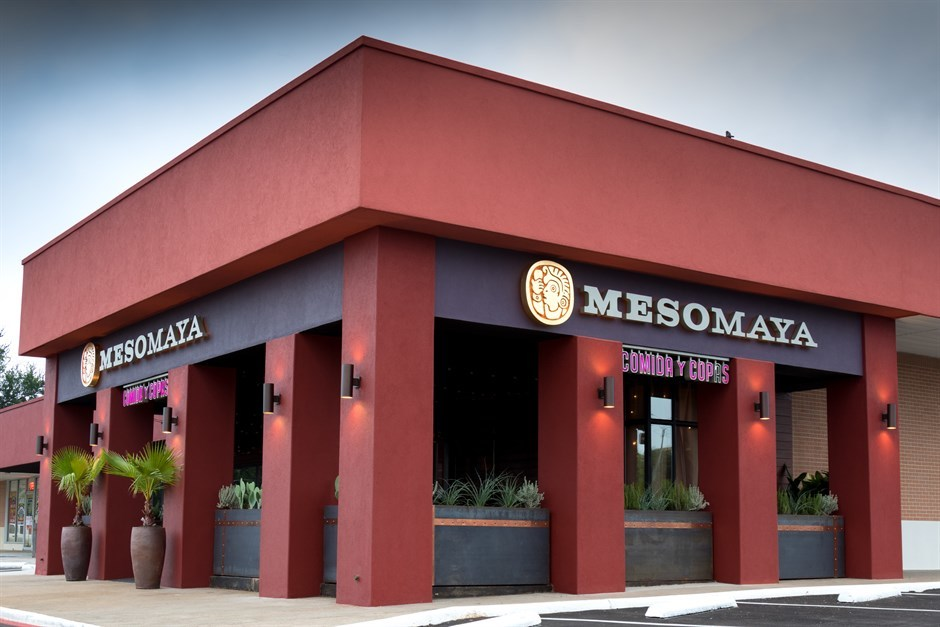 Source: Meso Maya Comida Y Copas
Average review score: 4
Couple ratio: 27%
Noted to be one of Dallass hidden treasures, this traditional Mexican eatery with a twist is a nice departure from the usual Tex-Mex offerings of the city. With original cocktails, a stylist interior setting, and cuisine to die for, Meso Maya Comida Y Coda will be a memorable night-out. The food is also quite for any seeking an evening on a budget. And with after-hours that linger long into the late night, this Mexican restaurant may become your new dine-in favorite as its converted many over the years. Popular finds on the menu include their vegetarian options, Carne Aside, and Carnitas.
What couples say about Meso Maya Comida Y Copas
"When in Texas need a great Mexican meal and this place rocked! Patricio helped us pick 2 great entrees and the margaritas rocked. We had reservations and that was a good thing cause they were crazy busy and it was a Sunday evening." - DonnaS1714
"We love mexican food!!! This was by far one of the best meals we have had!! Our waiter was amazing....he really took pride in the restaurant. I had an avocado margarita....highly recommended!! I wish they had one in Houston or College Station....we would go all the time!! I can't say enough about the food. If you are trying to find something in this area.....GO!!!!" - Nicole P
"Came here for a quick dinner around happy hour. We sat at the bar. Great service and food. The margaritas were nicely done, some of the best I've had. The Pollo con Mole was excellent. Good mole is pretty hard to find, this place does it right. Moist and tender chicken, with all the right notes in the mole. I'll be back." - simpladventurin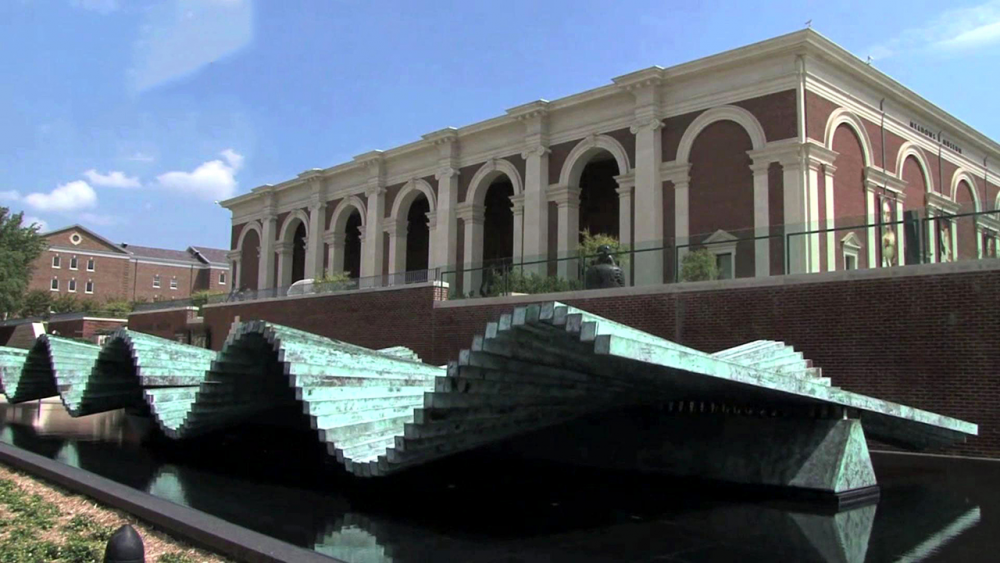 Source: Meadows Museum
Average review score: 4
Couple ratio: 27%
This art museum hosted on the Southern Methodist University campus features one of the largest and most comprehensive collections of Spanish art in the North America. With collections spanning centuries, the Baroque-styled canvases and Renaissance-era altarpieces seem to be favorites amongst art fans. The museum even offers events like the popular-'Drawing From the Masters' art class and exclusive tours if you're looking to spend longer than an afternoon on the grounds. Seasonal exhibits and free Thursday evening admission are also draws for local visitors. Just be sure to remember that this is the only day the museum is open after 5pm.
What couples say about Meadows Museum
"An impressive collection of primarily Spanish Art (from the original Algur H. Meadows bequest) with other excellent additions and periodic special Exhibitions. As a 1981 graduate of SMU, I had walked through the much smaller Meadows Museum when it was located within the Fine Arts building located on the East side of Bishop Blvd. The new building (completed in 2001) located on the West side of Bishop Blvd., is a beautiful facility in which to display the Museum's remarkable art collection." - Travel80
"We went to the recent Dali exhibition here and it was wonderful. The museum always has wonderful special events and we try to see them all." - mozziecat
"I am so happy to see the Meadow's art collection finally have a home of it's own. And what a beautiful and professionally done home it is! Sadly, we were only able to view half the collection as the museum was preparing for a new exhibit. But what we saw was well worth the price of admission even if they had not charged us half. The rooms are beautifully lit and presented as well as any of the finest museums. The works are diverse and very special. The sculpture terrace outside is also very impressive." - pirula778
Source: Sixth Floor Museum at Dealey Plaza
Average review score: 4
Couple ratio: 27%
Located on the sixth floor of the Dallas County Administration Building, this historical landmark examines the life and legacy of President John F. Kennedy. This is also the spot where Lee Harvey Oswald shot and killed the President during his Texas tour. The exhibit can be heavy at times, so it isn't recommended for young visitors. Exhibits include historic films, photographs, and historical reports documenting the legacy. It even includes a live camera showing visitors the sightline of the famed gunshot. Tickets are around $20 for adults and is included in the Dallas' CityPASS.
What couples say about Sixth Floor Museum at Dealey Plaza
"The John F. Kennedy assassination continues to haunt many. This excellent museum lays out the actual spots where Lee Harvey Oswald and the JFK motorcade were on that fateful day. The backstories for JFK, Oswald, and Jack Ruby are told. Evidence is shown. Warren Commission findings and subsequent investigation results are laid out. You stand at the windows on The 6th floor and chills come over you! The museum does not attempt to convince you for or against the conspiracy theory. For me, it makes me want to learn even more. History buffs or sleuths, this is a must do!" - Sharon W
"The museum, with audio tour is very good, we spent 4 hours inside. By pure luck, we'd bought our admission tickets across the road in the museum shop. This meant that when queuing for entry, we joined the short queue to go straight in when the half hour entry slot arrived (10am in our case). You don't really need the audio tour as mostly it is shown in pictures and text inside the museum on the 6th floor. So you wouldn't miss much by just walking around and reading. Having said that the narration in the audio tour is done by a journalist that was there on the fateful day!!!" - robert g
"Well worth visiting. We were very lucky and walked into this museum with not one person on line (yeah!). Very easy downtown location to get to via car. Cost of admission is $18.00 (they do offer military discount). Be ready they ask you if you want to make a donation to the museum on top of the admission price LOL! You can find street parking or park at museum. Cost for parking at museum parking was $12.00 with direct access to museum (but this lot is small and when busy I bet will fill up fast!) or $10.00 in parking lot directly behind museum parking lot and is only a minute walk! All employees we encountered were very friendly and helpful. The tour is self guided audio that is simple to understand. The audio guides you to each section and you listen and read. For $18.00 I did feel it was a lot for this tour and couldn't imagine trying to maneuver around if it was crowded. We do things fast and we spent an hour at this tour" - E7066VSlisas

Source: The Museum of Biblical Art
Average review score: 4
Couple ratio: 26%
Even if you're not the most religious of spirits, The Museum of Biblical Art is worth seeing for any art connoisseur at least once in their lifetime. From permanent galleries featuring Biblical fine art and paintings, to seasonal exhibits, this Biblical monolith has the world's greatest collection of Christian art work. The archaic-themed architecture alone is something to marvel at. If you're just looking for a quaint afternoon stroll, the museum's Dolorosa Sculpture Garden has a lot to offer to the classic romantics in all of us. So maybe spend an afternoon at this Palestinian paradise, as you learn about the cultures of the world way before Christ.
What couples say about The Museum of Biblical Art
"First time visiting a biblical museum before and it was very nice. The paintings were beautiful. I really enjoyed being able to ask a Holocaust survivor questions, I thought that was really neat." - [KJ072018][(https://www.tripadvisor.com/ShowUserReviews-g55711-d285899-r612097694-Museum_of_Biblical_Art-Dallas_Texas.html)
"From their outdoor garden with the Stations of the Crosses of Gib Singleton's work that are larger than life, to the Tapestry of the Centuries by Vladimir Gorskey showing the most important people from the birth of Christ to the year 2000. Expect to spend no less than 2 - 4 hours seeing all of the historic pieces of biblical art to more contemporary pieces, Sculptures, and the list goes on." - David Z
"A small museum but quite interesting - the Jewish silver pieces surprised us in their workmanship. The holocaust exhibit was emotional. The Resurrection Tapestry was the reason for our visit and we spent almost an hour absorbing all that was presented." - 5butchs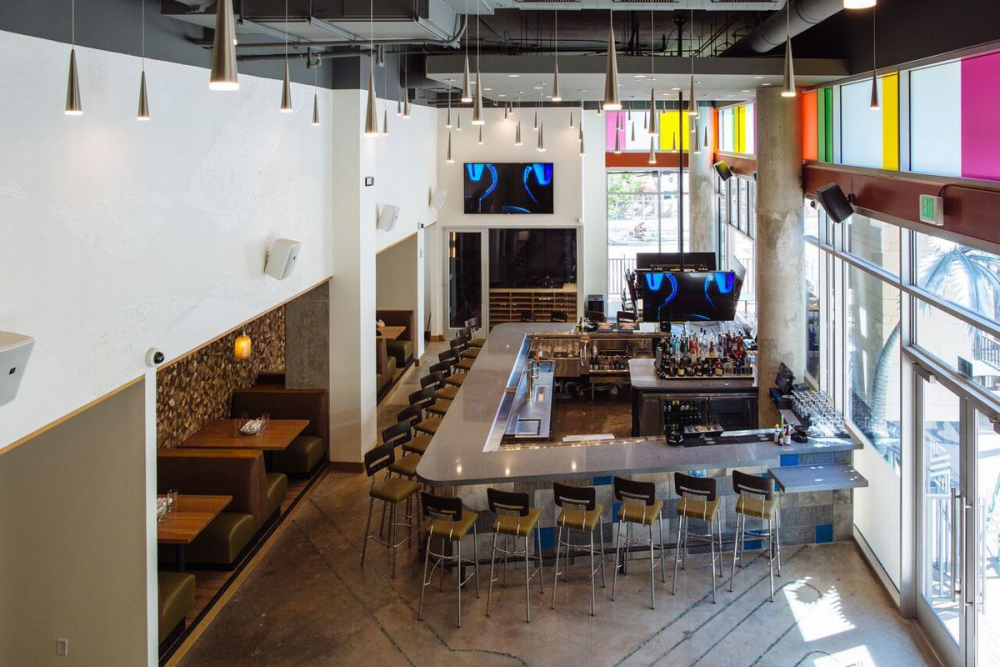 Source: Nazca Kitchen
Average review score: 4
Couple ratio: 26%
If you're thinking about visiting Dallas, you can't skip this chic South American-themed cafe. Located in Uptown, this two level restaurant has a focus on foreign flavors as it highlights African, European, and Indian influences. Besides the food, the atmosphere feels familiar in size as the close tables and colorful splashes throughout. Brunches are a favorite in this West Village bistro as their menu ventures from breakfast basics to ambitious entrees including the Fried Stuffed Seafood Avocado. Other guest favorites includes their signature empanadas, tacos, and dietary superfood dishes. So if you're ever in uptown Dallas, check out this moderately-priced eatery.
What couples say about Nazca Kitchen
"We visited on friday evening. My wife and i have travelled extensively in the americas, we love this place. The stuffed seafood avocado is ridiculously delicious . Sangria flowed and the chocolate cake is rather tasty! Our waitress was great and the place really got going after 7\ Lovely." - mh2000mh
"My wife and I went with some friends and were blown away. I have spent quite a bit of time in South America, and this is the best South American restaurant in Dallas, and probably the best I've had in the states. Thoroughly enjoyed the South American cuisines, the coffees, and the desserts. Do yourself a favor and go eat here!" - guitardude9587
"My husband and I ate here for the first time for Sunday brunch after church. This place is wonderful! Tastefully decorated with exceptional wait staff. The food was well represented and all the flavors of my dish paired nicely. I ordered the spinach stuffed butternut squash. I couldn't decide between this or the ceviche. The waiter made an obvious suggestion when I asked him which one to order by stating that the ceviche is always on the menu and the stuffed squash is only served for brunch. I was thoroughly impressed with how my food came on the plate. I've never been presented with food this way before. It was almost too pretty to eat! My husband and I like to try new things but are weary cause we have sensitive palates. Everything on my plate was awesome! His was as well. He ordered the Tejas breakfast wrap plate. We both walked out feeling more than satisfied and making plans to visit again soon. I can't wait to try the ceviche. My compliments to the chef!!!" - Shelly H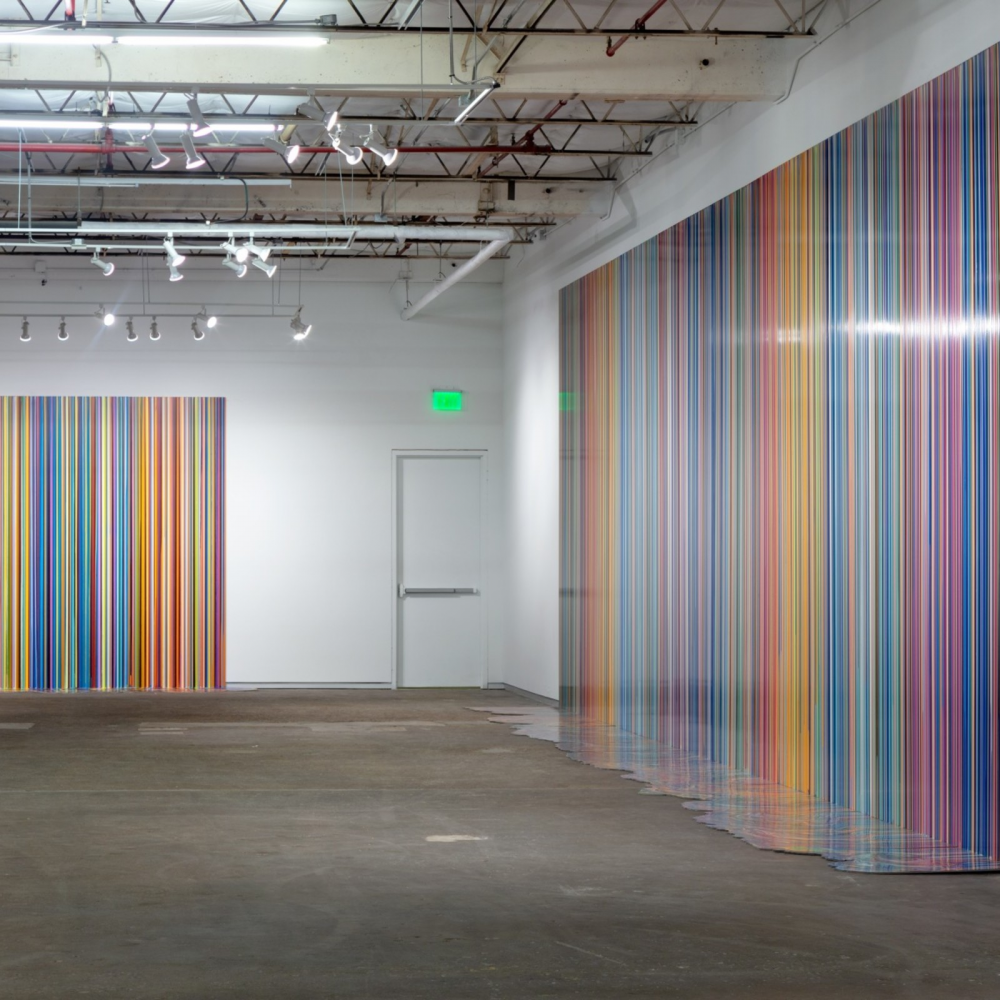 Source: Dallas Contemporary
Average review score: 4
Couple ratio: 25%
Down in Dallas' Design District lives the Dallas Contemporary, an art museum that features both regional and international artists. While the museum isn't your typical art collecting museum, the Fort Worth hosted venue is one of the most cultural in the state. It's also the only bilingual institution in Texas dedicated to contemporary. So if you're looking for a Spanish-speaking attraction, this is your place. The museum is also free for all visitors and closed Mondays. But that won't stop the most artistic of adventures from exploring the warehouse of wonder. There's even a talk series for visitors looking for more than visual experiences.
What couples say about Dallas Contemporary
"Interesting collections. Rotates every 4-5 months. Industrial gallery space in the Design District of Dallas. Francesco Clemente exhibit particularly provocative" - yogimamacita
"The first works are on the approaching street with the large Playboy bunny symbol with a car that came from Marfa. There is free convenient parking. Inside we saw 3 very different thought provoking exhibits. The brochures shared upon entry were helpful providing context. There was no charge for admission. The museum had a strong smell of oil for some reason." - Lynn_Lyon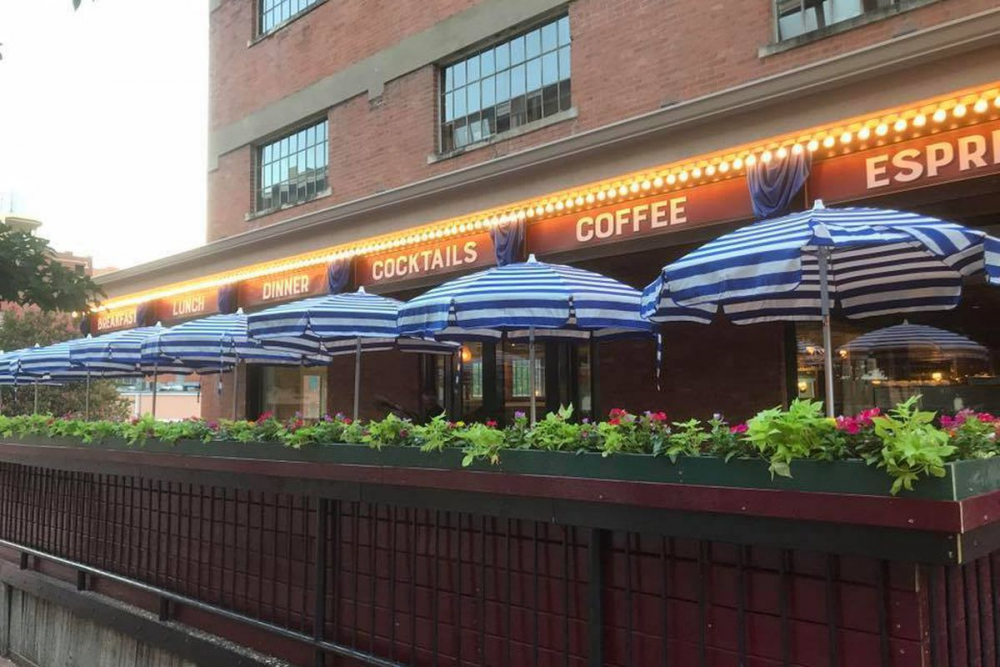 Source: Ellen's
Average review score: 4
Couple ratio: 25%
Have you ever heard of a 'Brunch All Day' bar? Well, Dallas is home to one of the area's most known one with Ellen's of Dallas. From their scrumptiously signature Eggs Benedict to the popular Big Ol' Breakfast, Ellen's offers a tasty twist on notable home cooked meals. And that's it's calling card - the restaurant prides itself on its familiar feel and homebred connection with its guest. Be sure to ask your waiter about their vegan and gluten-free options, which is a mainstay unlike other breakfast bars in the area. The eatery is also a great mid-day stop for visits of the nearby Dallas World Aquarium and John F. Kennedy Museums — all in walking distance.
What couples say about Ellen's
"Went to Ellen's for breakfast and we loved it so much we went back the next day too!! The Pancake Potpie is a must do if you like breakfast! It is all the glory that is breakfast in one dish! The sweet and savory combo is a carnival for your taste buds and you won't regret it! The Shrimp and grits and the country fried steak eggs Benedict are top notch and full of amazing flavors! The menu has plenty of choices for all taste buds and if you leave hungry it is your own fault! If we visit Dallas again we will for sure be stopping here for breakfast!" - michellebO3402GU
"First time in Dallas and we found Ellen's on Yelp. It was about 8 blocks from our hotel...and our concierge recommended it too. Our first visit we had a 45 minute wait...well worth the wait I promise! We had Erin as our server and had an incredible breakfast...so much so we came back the next day too...Christine and Sidney helped that visit be special too as well as the food again!! Just a wonderful place to eat...Amen!" - DonnaS1714
"Delicious! My wife and I were in Dallas for a few days, and we visited Ellen's based on other online reviews. We went on a Monday night, which conveniently happened to be half-price margarita night. The drink was really good, and wasn't watered down despite being half-price. I had been eyeing the chicken fried steak, but my wife was torn between the cajun pasta and shrimp and grits (sans spinach). I'm not normally a shrimp and grits kind of guy, but I went with it so my wife could have some of each. I'm so glad I made that decision! Both entrees were amazing, but the shrimp and grits were on another level! I want to go back to Dallas just to eat at Ellen's, it was THAT good! The staff and overall atmosphere were also very pleasant." - jbk2005
Source: Dallas Arboretum
Average review score: 4
Couple ratio: 24%
This ambitious collection of gardens is one of the best in the country for a romantic getaway. Featuring beautiful landscape in downtown Dallas, this romantic paradise is an obvious go-to for many couples. From colorful flowers to sculptures, the Gardens is over 66 acres wide and features 15 named gardens. There's also a garden for kids featuring activities and galleries that are specific to age. So while this may not be an idyllic escape from the heat for some it's still an educational afternoon amongst nature in this homegrown collection of botanical wonder.
What couples say about Dallas Arboretum
"Went to arboretum as part of a surprise engagement. I can't believe I have not made an effort to come here before. It's a beautiful place with incredible colors and exquisite landscaping. People of every age and background will enjoy this place!! Like being inside a painting!!" - crobason
"It's a beautiful botanical garden. Many colorful flowers, nicely designed water falls, and great view of lake. But the best part of our visit was amazing display of pumpkins. I'd never seen so many pumpkins!! And they were so beautifully arranged. They had a pumpkin village with Peanuts (snoopy) theme. It was so lovely. I highly recommend to visit." - Yukon23
"My husband and I were part of a tour group from Colorado visiting this beautiful garden.It was decorated for fall with 100,000 pumpkins and gourds of all kinds. The Botanical Garden purchases the whole crop of a local farmer and after they are done using the decorations, they give them to the zoo as feed for the animals. It was a beautiful day to enjoy all the stunning gardens and we even got to tour the DeGoyer House that is on the property. It was a very enjoyable visit and if I lived in Dallas I would get a membership so I could go as often as I wanted" - 712debbieb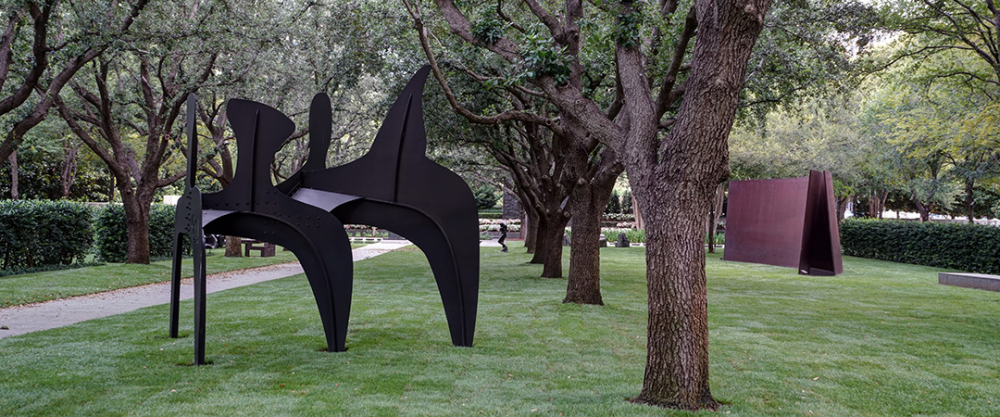 Source: Nasher Sculpture Center
Average review score: 4
Couple ratio: 24%
The Nasher Sculpture Center in the Art District is wide-windowed gallery of contempary art - the exterior and garden alone are architectural feats to marvel at in this hometown museum. Master artists are also homed here in this contemporary getaway. And with rotating exhibits throughout the year, there's always something new and exciting to find in this arthouse. Masterpieces featured here include those of the likes of Pablo Picasso amongst others. Other notes include the museum being closed on Mondays and having limited hours between 11AM and 5PM.
What couples say about Nasher Sculpture Center
"It's á small park with some nice statues. Its not big but as the inside exhibitions was closed the didn't charge admission. Recommend the gift shop." - L48CFlindas
"I was not much of a sculpture fan when we made a visit to the Nasher Sculpture Center but I am so happy I experienced this museum. It is beautiful and the display of sculptures is incredible! Truly worth the visit to experience a museum devoted to this medium." - aficianada
"We enjoyed a lot of the sculptures around town so thought we would check this place out. It didn't disappoint lots of really cool items to check out. But a few of the rooms were closed so they gave us half off the 10$ admission cost. The outdoor area was cool lots to see from really green grass to statues to water features" - oneczyrandy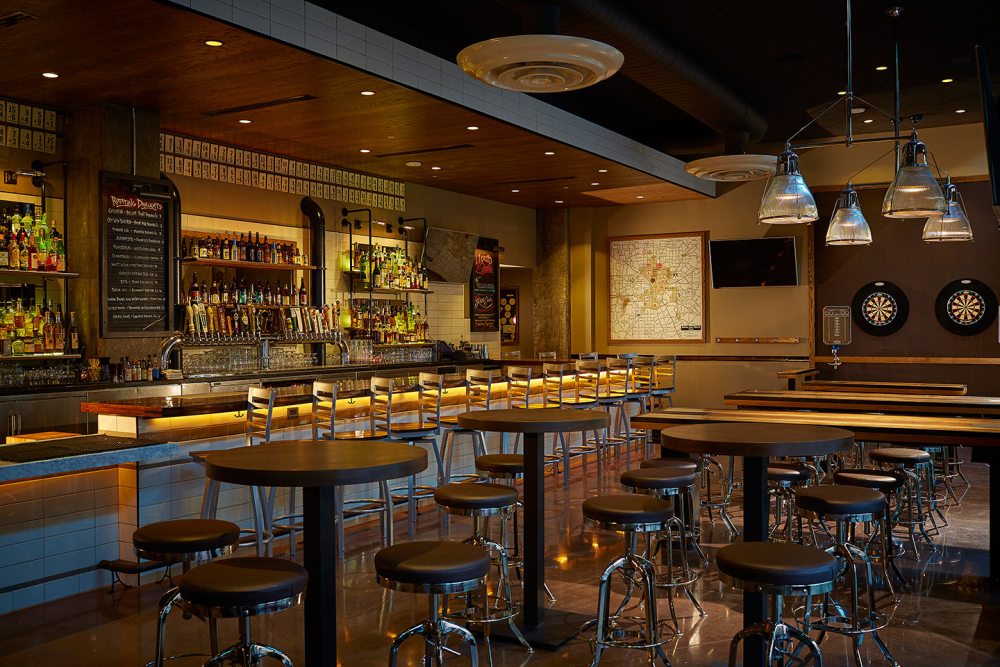 Source: Public School 214
Average review score: 4
Couple ratio: 23%
Located in Dallas' Uptown, this all-American gastropod will have guests raving for their inspired favorites on traditional classics. Hosted in a great area with easy parking, this local must gives the perfect evening . The rustic tapestry also contributes to the ambiance of this bar/restaurant hybrid. The prices are also moderate compared to other bars and eateries in the area. Popular dishes include their one-of-a-kind burgers, calamari, and buffalo cauliflower appetizer. This restaurant offers something for everyone as the menu is seasonal and swaps out favorites from time to time.
What couples say about Public School 214
"While visiting my niece in Dallas for one night my wife and I decided to go out for a drink. We walked around the area and decided to go here for one. Fortunately we did not have just one we had 2 each. I had a sit down beer and a Guavalajara while my wife had 2 crushed velvet. All drinks were amazing. And I need to add that Jordan is a great bartender. She has a great charm and prepares her drinks to perfection. By the way the food looked amazing but we did not get a chance at it. Cant wait to get back." - Tripster036
"We're staying in the Uptown area for a couple of months and decided to walk over to Public School 214 for dinner earlier this week. We were not disappointed. Very nice menu with something for everybody and their staff was very attentive and friendly. Will go back for sure." - Bill W
"Enjoyed brunch here. Our first experience for a "Beermosa" and loved it! Brunch menu was very nice and obviously a popular place to be." - KimHTravels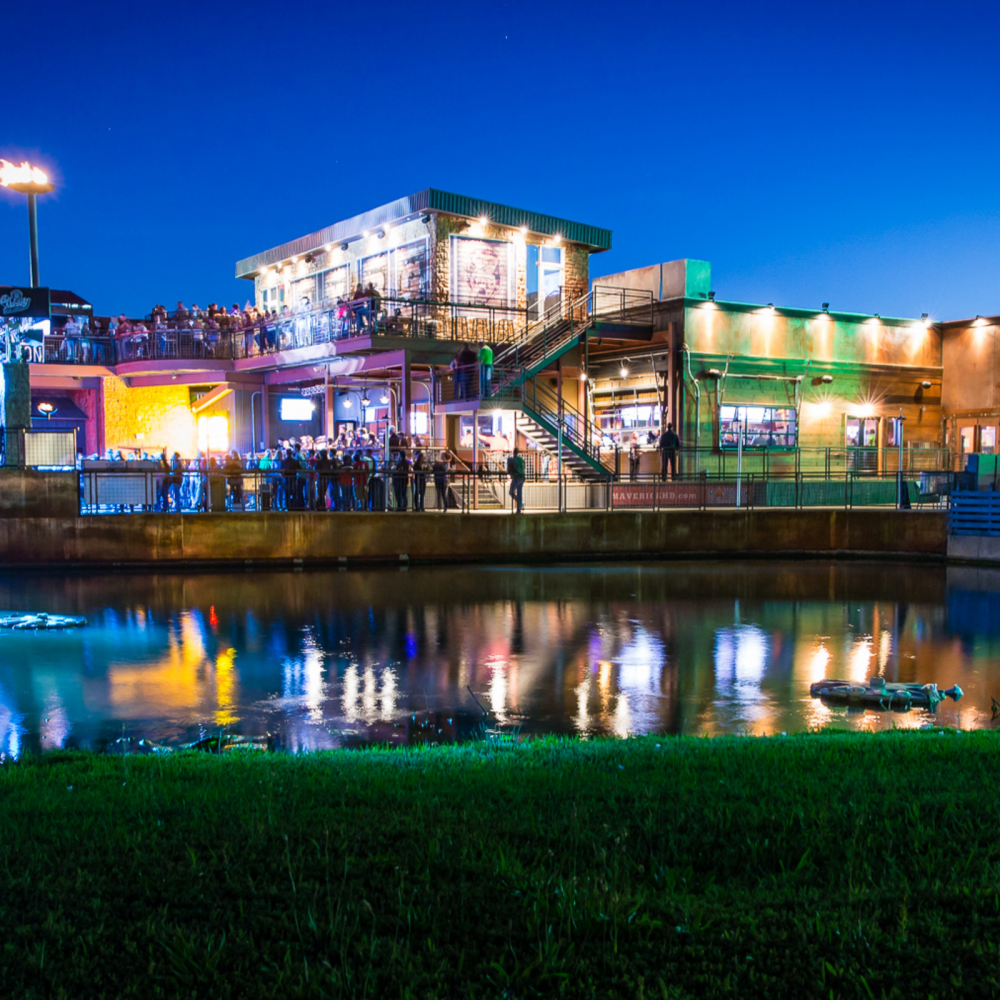 Source: Gas Monkey Bar N' Grill
Average review score: 4
Couple ratio: 22%
Started by Discovery Channel star Richard Rawlings, this live music bar is a Texas original with environs that rival that of House Of Blues. But with a heavily-themed rustic feel and an overall cool atmosphere, the bar is favorite amongst local and those looking for a good time. From yummy appetizers to delicious platters, the wait staff offers some of best plates in the city. It also doubles as a sports bar in the daytime, which could be quite the unique experience in its rural setting. Popular favorites includes Chicken Fried Steak, Pulled Pork Sandwich, and the El Jefe.
What couples say about Gas Monkey Bar N' Grill
"Rachel was the best server I've ever had. I have been here before when in town and the food was just OK but this time it was fantastic. Had the meal that you get brisket turkey and pulled pork and it was fantastic great service great bar atmosphere is always great" - Y4676OJdavidk
"Great environment, great food, great live music and friendly staff. Great place to chill, highly recommended." - GoPlaces768953
"Any fan of the Turbo Channel has to visit this place. It is busy and noisy and a great way to end the week. The food, I had ribs, was served in a sump pan and every mouthful was satisfying. A great expereince" - Mal E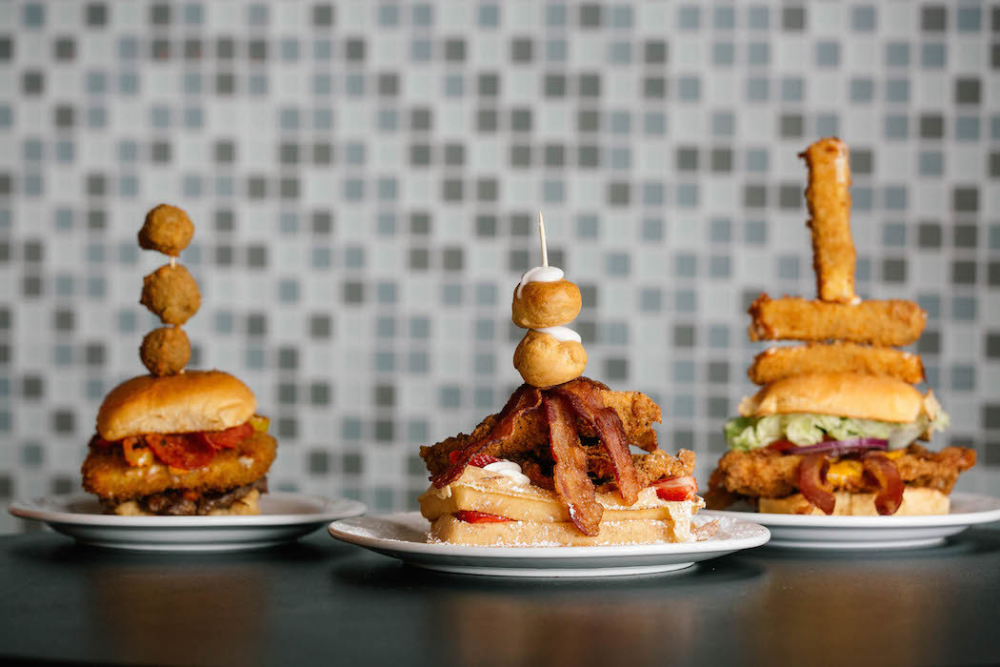 Source: Maple Leaf Diner
Average review score: 4
Couple ratio: 22%
If you're seeking a traditional diner experience with a Canadian flair, this Southern restaurant will certainly provide you an experience of a lifetime. Featured on Food Network's Diners Drive-Ins and Dives and Deliciously Dallas, the restaurant is an uber-popular destination for locals as everyone is trying to see what all the fuss about. For one thing, the portions are Texas-styled - meaning that you'll have more than a good wood-of-mouth to run home about. And the homegrown-diner theme isn't a bad feature as well. Popular dishes include its Canadian bacon plate and Chicken Fried Steak and Waffles.
What couples say about Maple Leaf Diner
"Well that was just what my wife and I needed for a Monday breakfast/lunch. We even had enough leftovers to make it our dinner. Yum. Chicken was still tender and the bacon has very low fat perched atop some great waffles. Her Benedict was just as on target. I'm glad our hotel didn't offer a free breakfast so we could find the Maple Leaf." - DougP-OKC
"We went here with friends, both couples celebrating a birthday. We were looking for something out of the ordinary, yet not overly expensive. We walked in and were surprised at how open and airy it felt, for being in a shopping center! Tables were kind of close together, and all the booths were taken, so we were seated near a family with small kids - fortunately, they were well behaved! The waitress took our drink orders while we read the substantial menu. Three chose dinners and I chose breakfast, which is served all day. Everything was cooked and seasoned well, with the exception of the fried shrimp, which were slightly overdone. Portions were gigantic - if you leave hungry, it's your own fault! Since it is a bakery as well, there were delectable pies and assorted cookies, muffins and scones to choose from for dessert, as well as 8 flavors of ice creams. We need to go back to sample more!!!" - Becky v
"We had no idea this place existed but found it while searching for restaurants in Addison. Everything was top-notch! Atmosphere, menu variety, portions, food quality, cleanliness - everything! Service was excellent as well and when we mentioned it was our first visit, they sent us home with a free treat. They serve breakfast all day and every order they brought to a neighboring table looked delicious. We'll definitely be back!" - TXBoater
Source: rise n°1
Average review score: 4
Couple ratio: 22%
Located in Dallas' historic Inwood Village, this fabulously French restaurant will have you feel like you've stepped into a bygone era abroad. With red-trimmed furnishings, wicker chairs, and a menu featuring desserts galore, you'll feel like you've take a little trip to France. Now while the restaurant can be on the pricey side, the ambiance is impeccable for any couple seeking a romantic evening out. Some popular items on the menu include their soufflés and Marshmallow Soup. It's also popular stop amongst former US Presidents and sport stars, who will inhabit this French bistro from time to time.
What couples say about rise n°1
"I can not say enough about how wonderful this meal was tonight for our anniversary! From the quaint curb appeal to the sweet young lady who greeted us to our server, every part of tonight was wonderful.Food is spot on! Avocado special was a great decision and bananas foster dessert was also the perfect choice! Pictures is the apple dessert! That was also gone by the end of the meal! Will be back!!!" - Tk-Amy2008
"Outstanding attention to detail. My wife and I celebrated our anniversary with lunch at 2 pm on a Monday and no crowd at all. Everything was excellent and the prices are reasonable. The bread was hot, fresh and delicious. We shared a champagne flight, then split the marshmallow soup. This is one of their signature dishes and was delicious. It is a tomato bisque with a goat cheese soufflé that is actually a cheese puff that looks like a marshmallow but certainly doesn't taste like one. Wife had the ham and cheese savory soufflé and I had the special of the day crab soufflé. Both were excellent. We split the praline pecan soufflé for dessert. Service was great and all the food was delicious. Soufflés are not nearly as filling as diner fare so this may not be your best choice if you are looking for quantity of food. Great for a date meal." - Explore60896438085
"Great ambiance, friendly staff and great food! We sat in the kitchen theater section which is like a bar, you get to watch the chef make everything right there in front of you. The low lights gives you a romantic feel, one would think you were in Paris instead of Dallas lol. And they are very military friendly! I recommend the marshmallow soup and lobster soufflé." - Kay M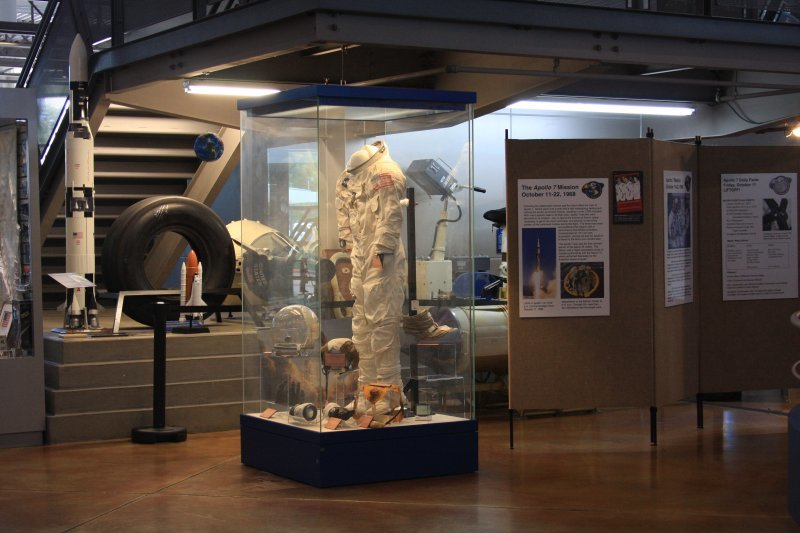 Source: Frontiers Of Flight Museum
Average review score: 4
Couple ratio: 22%
Originally hosted on the Dallas Love Field grounds, this Smithsonian affiliate museum is home to some of the world's finest exhibition of aviation artifact. With an extension collection of vehicles and presentations on space exploration, this museum is a must for any World War I enthusiast. The venue even features full-size replicas of historical flyers and aircraft models. Seasonal events are also offered on the property from brunch to presentations on minorities in aviation. But at only $10 and with free parking, the museum is an obvious choice for anyone looking for a local escape on the low.
What couples say about Frontiers Of Flight Museum
"Lovely museum, not too big but a good way to spend a couple of hours. Nice range of aircraft and memorabilia" - t25gem
"Spent nearly 4 hours here on St. Patrick's Day and had a wonderful surprise. Apparently on that weekend each year 4 WWII planes fly in. We had the opportunity to see the b24, b25, b17, and p51. It was fantastic in addition to the already great and abundant items inside the museum." - J3343DUlaurene
"Went here with my wife and brother while on vacation and was well pleased with the variety of planes and various aviation exhibits. Also, had the opportunity to talk a pilot who was trained by the father of the first female naval pilot." - Robert E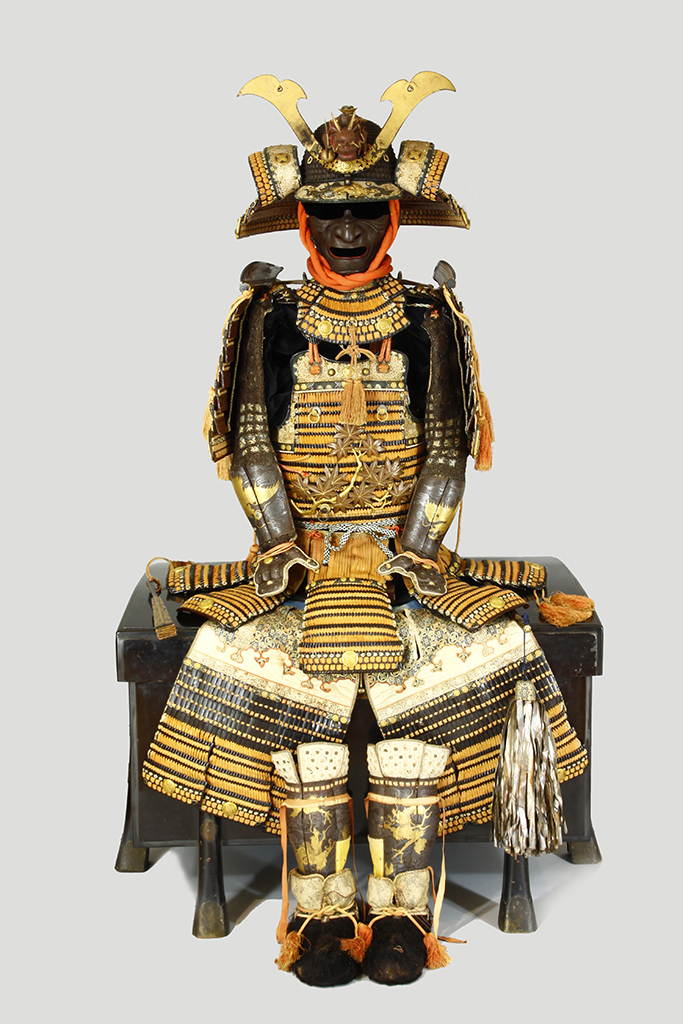 Source: Crow Museum of Asian Art
Average review score: 4
Couple ratio: 21%
Dedicated to the arts and culture of Asia, this artistic wonderland is a local favorite due to its broad appeal. By featuring art from the ancient to contemporary and almost every Asian country, this exhibit can easily fill an afternoon for any art enthusiasts. Ancient architecture is also something to marvel here as the sculptures and legendary skybridge inhabit this art space. The permanent collection is one of the best in the world as it spans over three galleries and features art as old as the Qing Dynasty. So if you're looking for an educational afternoon amongst some of the world's greatest treasures, this asian art museum is a good start.
What couples say about Crow Museum of Asian Art
"It was as little hard to find with all the remodeling, but once found it had some very unique art pieces. The staff was very friendly answered all questions we had." - Nichols1993
"We love going to this wonderful hidden gem of a art museum. They always have fascinating exhibits here and best of all - IT'S FREE!" - mozziecat
"Really not expecting much here, but rather like the other art venues nearby this gallery is stunning. The collections which we viewed were fabulous, and particularly appropriate as we had just had Diwali." - SimplyFred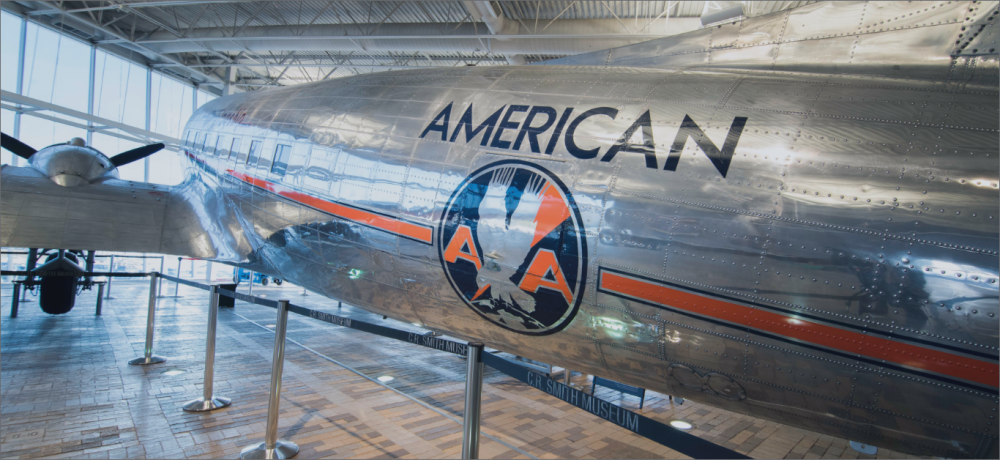 Source: CR Smith Museum
Average review score: 4
Couple ratio: 20%
Located on the southern end of the city's international airport, this museum features exhibits and model aircrafts based on the history of the American Airlines company and general commercial aviation. From hand-on displays to interactive experiences, the museum is a major love of locals who love to fly. They also have a large format theater similar to IMAX where they showcase aviation-based films from time to time. If you're looking for something a little more involved, you can check out their seasonal programs and events which include aviation demos and talks from current day pilots. A day trip to this aviator's paradise should be at the top of your list.
What couples say about CR Smith Museum
"If you are an aviation nerd this is a great place to wander around for a couple of hours. The displays are well done." - Kyle R
"If you are an airline geek like I am this is an excellent museum. It's not your typical aviation museum where you will see old planes. Instead, this is an interactive museum that explains how a major airline operates." - John S
"This is a MAGNIFICIENT museum of all things American Airlines. As a plane enthuasist I wanted to visit as many museums as possible to listen to the history of aviation in the U.S. Has a lot of interactive things for the younger kids. Also loved the display of Miracle on the Hudson. The most recent plane incident on the Hudson River in New York which I could relate to being not that long ago. Keep up the good work American Airlines." - rickt2311

Source: Meddlesome Moth
Average review score: 4
Couple ratio: 20%
Known as Dallas' original gastropub, this uniquely-styled mid priced restaurant is one of the South's finest. From custom cocktails to hand-crafted beers, the selections at this bizarrely styled saloon is a must for any bar hopper. But the ambiance is impeccable as well featuring the city's best beer menu with 40 draught beers, two live ales, and more than 85 bottles of wine. And good times aren't limited by arbitrary hours with the pub opening in the morning and not closing well into the night (excluding Sundays). So if you're looking for a new and weirdly-styled bar, the Meddlesome Moth could just be the character you're searching for.
What couples say about Meddlesome Moth
"My husband and I decided to have Mother's Day brunch at Meddlesome Moth. I am so glad we did. It was fantastic! The service was perfect, the food was exceptional. Have not been here for 8 years, which I loved back then. It will not be another 8 before we visit again." - Mygomey
"This is more a share your plate type dining (American done Tapas style). The oysters were delicious and sweet. The crispy chicken skins are addictive, but the best was the Shepard's pie ( it blew me away). I've been to the UK and I have dined at many English restaurants in the states and Shepard's pie is something I usually don't order in the states. Usually here it's just ground beef and peas with mash potatoes on it here in the states very uneventful, not the case here. The beef is finely chopped not ground, there is pearl onions, horseradish, hint of English mustard and more. Seriously worth it." - 660samueld
"Awesome! Our waitress was Farrah and she was terrific! She has terrific recommendations. We had the ceasar and tuna to start. The ceasar and the bread that came with it were excellent! We also had the fritters with pimento. Omg!!!! Worth $7 each! Then we had the sweet chili duck wings! Omg ! Huge and amazing sweet slow build heat. Then we shared the steak from the board. They kindly sliced it for us to share. Cooked perfectly! I live panda cotta and wanted to try it, but everyone else wanted the chocolate bread pudding so we got both. Farrah recommended it too. I should have listened to her. Panama cotta was good, but chocolate bread pudding was better. Cocktails were lovely and hubby enjoyed the beer." - jenniferdA289ST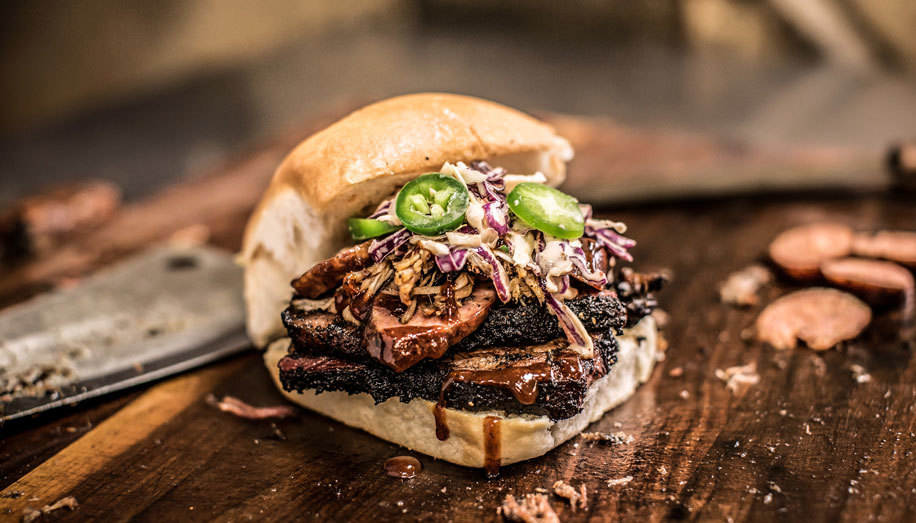 Source: Pecan Lodge
Average review score: 4
Couple ratio: 20%
Have you tried an award-winning BBQ steeped in Southern flavor? Well, look no further than the Pecan Lodge. Known for their Beef Rib and Pulled Pork offerings, this open tabled restaurant is home to some of the greatest tastes in all of Texas. And locals say that their sides are to do for. From beans to collared greens, this barbecue-based eatery easily entertains Texans for their evening meals. The line is often around the block at this place, which is why we suggest arriving earlier in the day. Just be sure to try their Banana Pudding for dessert. It's their signature.
What couples say about Pecan Lodge
"In search if the crunchy ends of brisket this place does it very well. Bartender very helpful ordering. A tip is ask to sit at bar to avoid wrap around line" - smalltowngirlny
"Pecan Lodge is a really cool atmosphere. You have to stand in line to place your order. Once you place your order you find a table and go order drinks at the bar. When your name is called, you pick up your order by the kitchen. The brisket, burnt ends and pulled pork were delicious!! The mac and cheese and coleslaw we're great sides. Great service too!!" - bonniew438
"Worth the wait. You will have to line up to enter but that will give you time to look forward to eating some great tasting Texas bbq. Got the "Trough" with some sides and fried ribs which was more than enough for 4 people. If you are in Dallas make it a must place to eat." - mnovy41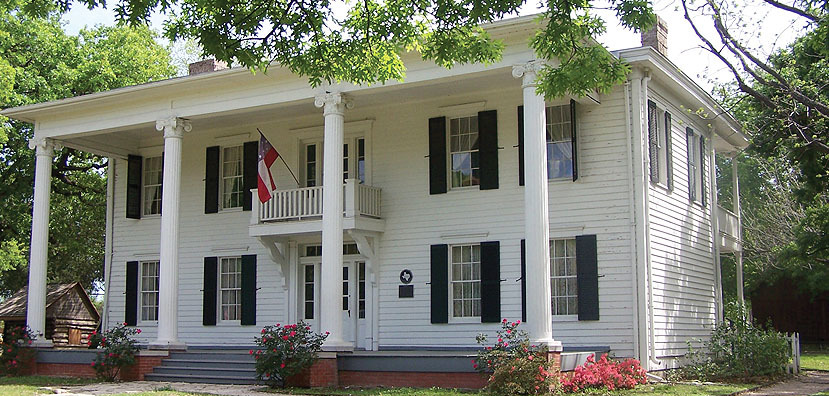 Source: Dallas Heritage Village
Average review score: 4
Couple ratio: 18%
Created on the city's first park, this museum is the perfect step back in time. From the moment you step foot on the museum's grounds, this quaint and charming escape into Dallas' past is quite the immersive experience for visitors. You can even take a walk through history tour, where you will be taken through the buildings on the ground to find out more on a bygone era. So if you're a fan of the pioneer era, this may be your best resort for an adventurous afternoon getaway. Unfortunately, the museum is closed in the months of January and August, and for most holidays.
What couples say about Dallas Heritage Village
"We visited Heritage Village the last weekend in June 2019. It was a wonderful experience, we showed up promptly at 10:00am and were the first people into the park. We casually strolled around the old homes and down main street. We visited the blacksmith and watched them working with Iron. It was a wonderful experience, with knowledgeable and friendly staff." - Ahill77
"Love this place, it's right in the heart of downtown Dallas, has big trees for shade. Log homes and historical sight for children and adults. I've always enjoyed coming here" - MonSally
"They have some volunteers to give you an informative tour of some of the buildings. The Blacksmith, the Farmstead, and school were nice because they have people dressed up in that era." - gln126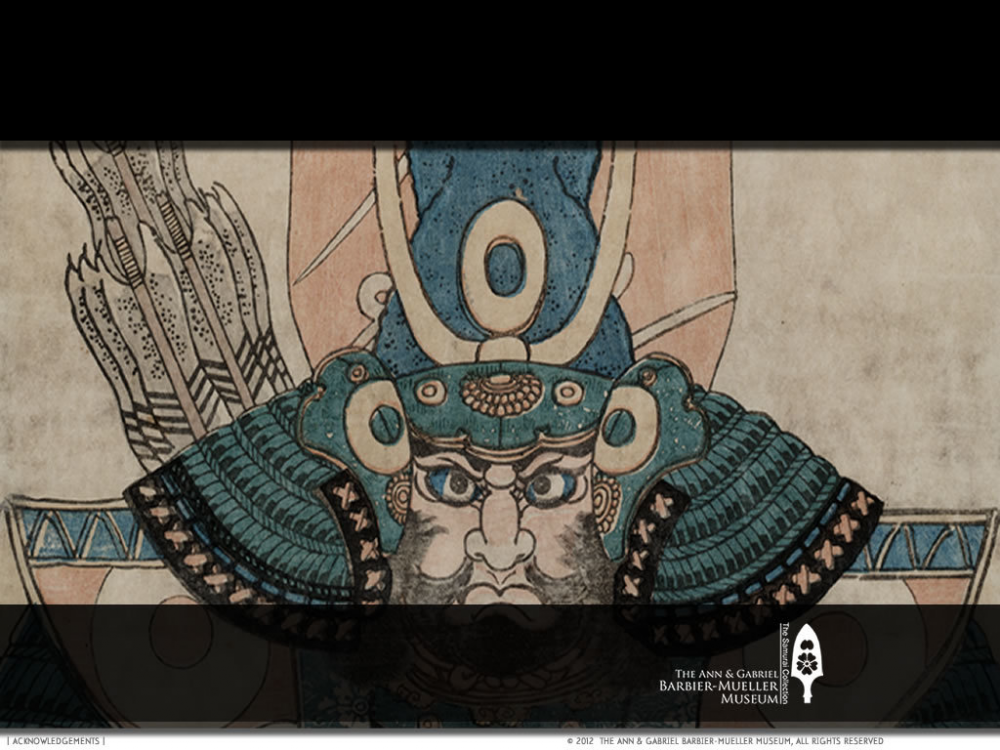 Source: The Ann & Gabriel Barbier-Mueller Museum
Average review score: 4
Couple ratio: 17%
With over 300 Japanese samurai objects, this museum is home to one of the widest collections of samurai armor in the world. While niche in its focus, you would be remiss to miss seeing these iconic wardrobes if you're a fan of history. You won't find another collection of Samurai artifacts of this nature anywhere else in the South.The museum also hosts events and traveling exhibitions that keep the venue current, where competing with other local attractions. Just be sure to stop by the gift shop on your way out for trinkets and discounted treasures that you may only find here.
What couples say about The Ann & Gabriel Barbier-Mueller Museum
"What a gem!! While staying at the Ritz we decided to walk around town and discovered this small jewel of a museum. Amazing artifacts presented in a very informative and approachable way. Craftsmanship is stunning." - TheRoadLessTraveled0
"Once we finally parked, the elevator opens on a ground level. Walk across the courtyard, around to the front of the restaurant, and tell the hostess you are looking for the museum. She will point you to the stairs. It is a small museum above the restaurant, but the artifacts are of high quality and are extremely well displayed. I am pretty well read on Samurai culture and I still learned quite a bit. I do not think you will be disappointed. The museum is free. Parking is free. I did not patronize the restaurant (or bar), though walking even a few steps through it incited severe temptation -- the food smelled fabulous even though I had eaten just before I left for the museum! I would also note, it is a small, intimate museum, groups larger than three or four would not be recommended." - Cinquefoilr
"Small and intimate exhibit. It's actually located above a restaurant which is interesting to find but once you're inside you're transported to a beautiful different place in time. Great artifacts of the culture and time of graceful warriors." - JaneeMichelle