The 40 Best Date Spots in The Hudson Valley, According to Daters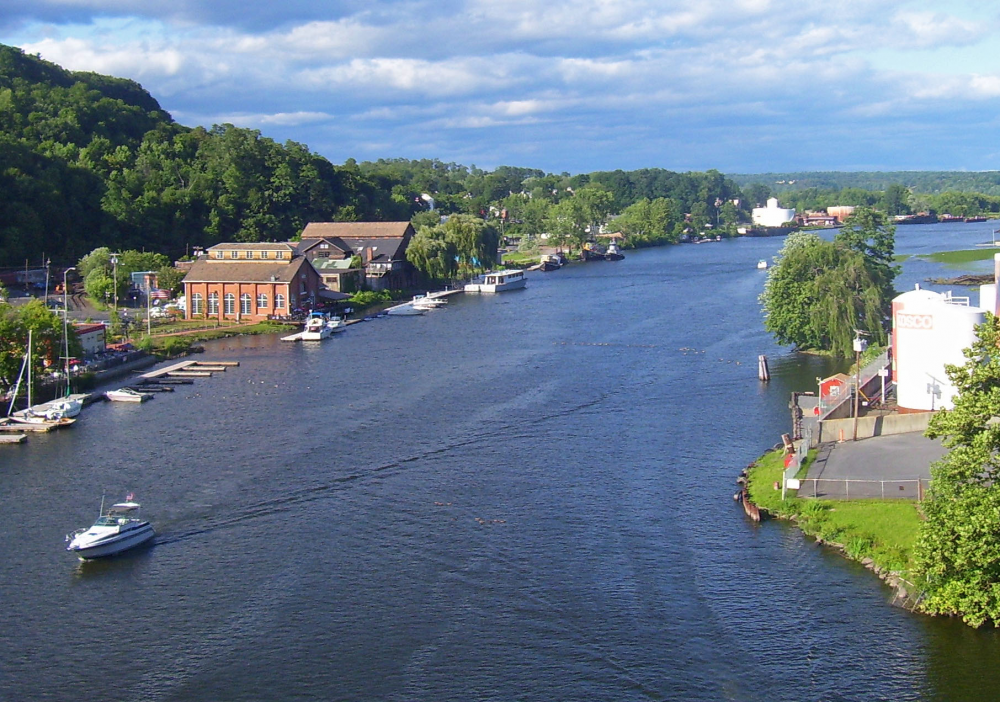 Source: Daniel Case, Wikimedia Commons
The Hudson Valley is a beautiful strip of lush countryside dotted with hip urban areas that are rich in U.S. history. Adjacent to New York, many of these cities make a great escape from the chaos of New York City while retaining East Coast cool and tradition. Known for its booming local agriculture and winemaking industry, the restaurants, cafes, and bars in the Hudson Valley have no problem sourcing great local produce. This makes the area amazing for date experiences, as we found when researching for this article.
Many top spots here voted by couples are in the Kingston area - known as the valley's creative capital - but there are plenty of great destinations mentioned in nearby cities like Rhinebeck, Albany, Greenville, and Hudson.
By averaging review scores and evaluating mentions of highly-praised dating spots across the web, we put together this guide to help couples find the perfect place to take their date. With data from average ratings and dater reviews across a bunch of dater review platforms -- as well as Couple Ratio, the ratio of reviews left by couples vs. non-couples -- we were able to gain some real insight from actual daters going to these spots.
Let's take a look at the rankings for the Hudson Valley.
Source: lepetitbistro.com
Average review score: 4.2
Couple ratio: 49%
Make your day remarkable at Le Petit Bistro - a restaurant that has been preserving and advancing French countryside tradition since 1986. Their freshly prepared food and its appetizing aroma adds to the wonderful ambiance. Le Petit Bistro offers an ample drink menu which includes a great bottle list, cask wine, cocktails and draft beer. The fried oyster appetizers, soft shell crabs, and yellow velvet soup are popular picks. Spend a great evening with your near and dear ones or surprise them with a gift card.
What couples say about Le Petit Bistro
"This is our standard weekly dinner joint. Great way to glide into weekend with dinner at the bar with personal service from Darby. Food options are extensive and always good. I always get veal and my wife has a fish option. Street scape viewing with lots of windows and a Manhattan vibe with crowds flowing in and out." - RhinebeckTraveler
"Enjoyed a fun cocktail hour on a random Wednesday. Bar was full of fun people just enjoying themselves. Our bartender made awesome cocktails while we ate $1 oysters. Great fun!!" - Adam W
"Took my husband this time and met my Sister again (see previous review). We had a warm welcome from Kimberly and again the same waiter as last time - tall, dark, good-looking guy who was very attentive and sharp. The service, food and everything was absolutely first class. Can't wait to have another opportunity to visit this lovely restaurant. Wish we lived closed - we would be regulars!!!!" - VacaCouple2014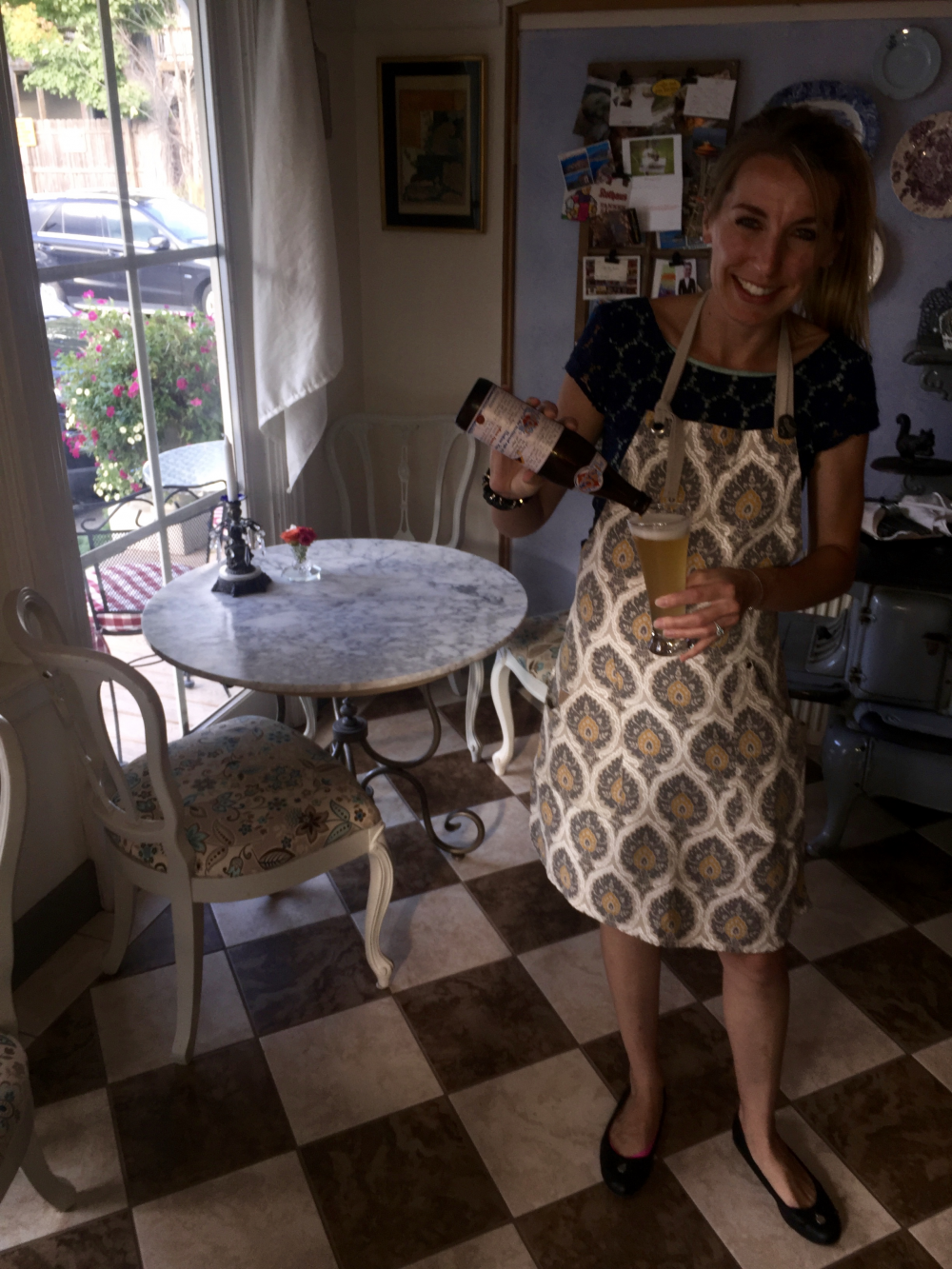 Source: zewinebar.com
Average review score: 4.9
Couple ratio: 48%
Are you and your date a pair of connoisseurs? Ze Windham is the perfect destination for all visiting and local wine lovers. Among the 25 best wine bars in the United States, Ze Windham has an exceptionally good collection of wines and delicious European food on its menu. This bar transforms into a wine school every Tuesday where the owner - a renowned sommelier - teaches patrons about oenology (the science and study of wine). The bar has exceptionally elegant and comfortable interiors topped by friendly servers, making it a must-visit place for all wine enthusiasts.
What couples say about Ze Windham Wine Bar
"My husband and i had a lovely time at Ze. We sat outside on cushy sofas, chatted with other guests and tried some excellent wines. The staff is incredibly knowledgeable and has some unique wines on their menu. Plan to eat dinner elsewhere as they only serve apps and desserts. So we had some wine, ate dinner around the corner, and went back for another glass of wine after dinner. Perfect evening!" - Randi F
"My friends and I had wine, cheese, and the infamous mom's meatballs. We all agreed to try a bottle of a silky red. The owner was so knowledgeable and articulate of all the wines. She provided impressive descriptions of each wine all with equal enthusiasm. It was difficult to choose. But, she was as expert at listening to our desires as she was about the wine. The ambiance is so festive and the cheese and mom's meatballs melt in your mouth. The final little touch was that mom delivered the meatballs! I wish I lived closer as I would be a regular!" - Kathryn M
"What will strike you immediately is the interesting and eclectic decor. Next you will see how friendly the staff is. The owner is extremely knowledgeable and welcoming. Fabulous wines, music and food. I highly recommend checking it out." - tmcgeee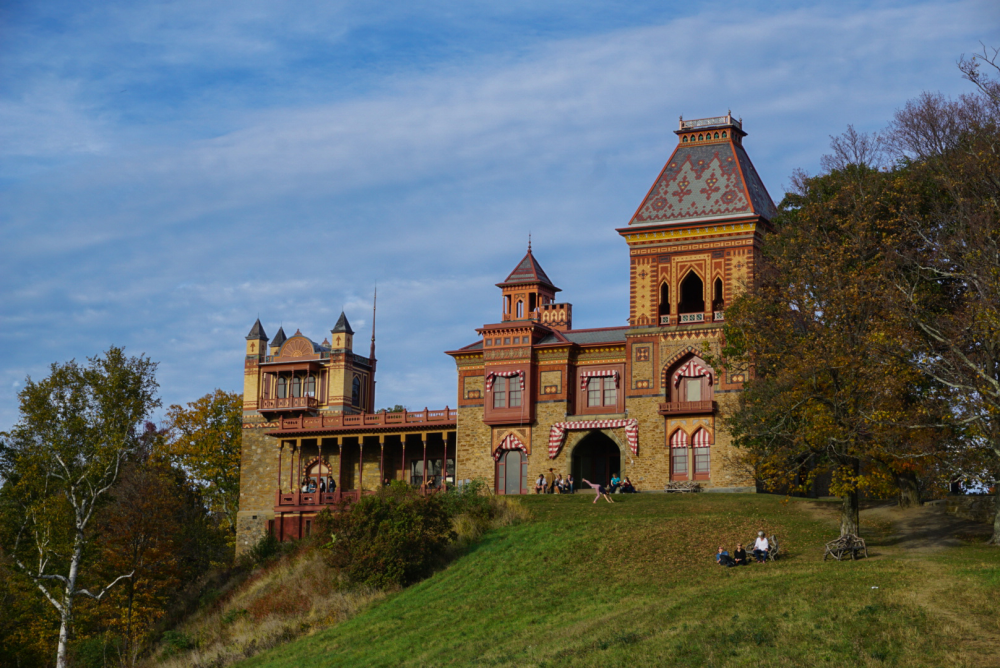 Source: olana.org
Average review score: 4.6
Couple ratio: 46%
The Olana State Historic Site was originally owned by the famous American painter, Frederick Church. Church was an avid traveler, artist, landscape designer, architect and farmer who brought up his four children at this farm, which was later named Olana. This family mansion displays the artifacts which were collected by the family on their world travels, and the beautiful paintings of Frederick Church.
What couples say about Olana State Historic Site
"Frederick Church was prominent member of the Hudson River School of painters. He carefully chose this home site to take advantage of the magnificent views of the river and the Catskills, and "painted" his landscape with purposeful plantings to enhance the effect. After travel to the Middle East, he and his wife built Olana on an Oriental theme which is quite unique! The house still has many of their collections of objects and artwork. Highly recommend the landscape tour which takes you around the property, in addition to the home tour. Call ahead to insure availability." - JLPA
"While I'm not particularly a fan of the Hudson River School, one can't help but be impressed by what Frederick Church created here. It's also an incredible story in how this home was saved. Like others, we were unable to get a guided tour as the tour buses had already fully reserved the slots. We walked the grounds by ourselves and you see the conception of Central Park and Bar Harbor, ME. Spectacular. In the home, while a tour guide would have been great, the docents in nearly every room were absolutely fabulous. They are volunteers and passionate about the story behind many of the items. A wonderful visit." - Danold
"Each tour costs $15 and you want to visit both the grounds and the house (so $30/ea). The house had one of his famous paintings, Petra, and a few smaller works. But the beauty is not seeing his paintings but rather how the house windows became frames to the amazing landscape. The artifacts in the house are also very interesting. The grounds are nice to walk but I'm not sure you need a guided tour." - LGH_Texas
Why Olana State Historic Site is a great date spot
Olivia Waldron, Olana's Communications Assistant, told us "Olana's breathtaking views overlooking the Hudson Valley make any date memorable. We receive no shortage of romantic stories from couples who choose Frederic Church's Olana for personal moments such as first dates, engagements, weddings, and even prom photos!"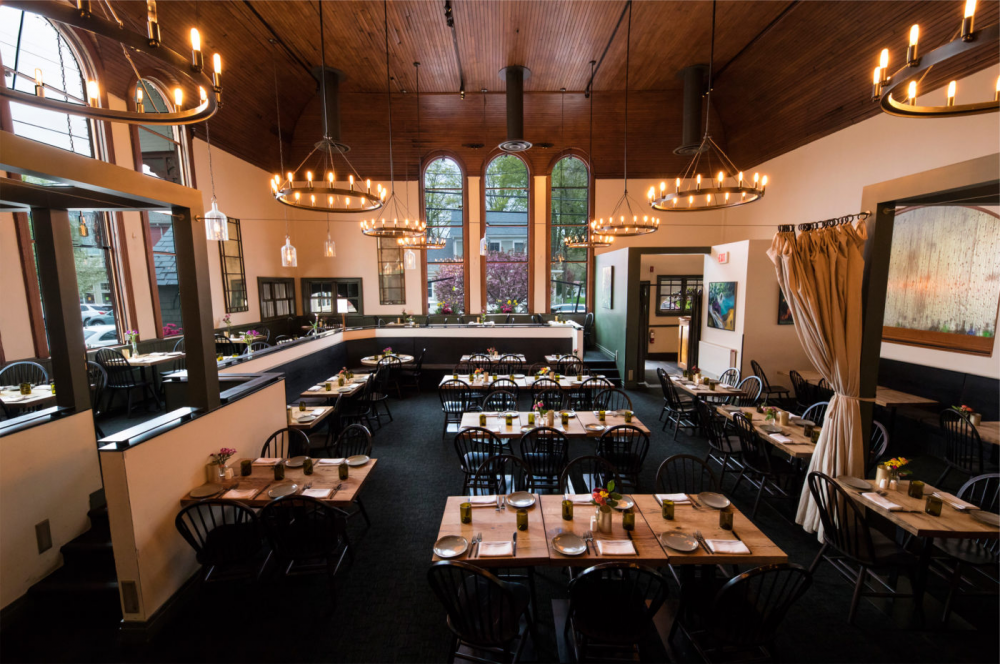 Source: terrapinrestaurant.com
Average review score: 3.9
Couple ratio: 44%
An eatery which boasts of an International menu and is recommended by the locals for its customized food options, Terrapin is a must-visit date spot in the Hudson Valley. This fusion dining joint has a beautiful ambiance and the friendliness of its staff is a well-known fact. The menu features global cuisine with an American twist at a quality which has made it one of the most popular destinations in Rhinebeck, NY. Vegetarian and vegan food lovers have a lot of options to choose from, and beer lovers can select from a number of hand-crafted beers.
What couples say about Terrapin Restaurant
"Truffled Fig, Brie and Roasted Shallot Quesadilla, Asparagus Toast with Poached Egg and Shaved Asiago, Crispy Artichoke- all good starters! Pan Seared Organic King Salmon with Ramp Pesto is one of my favorite dishes! You can't go wrong here! Great wine list too! Great service always!" - Karen R
"We took the train to Rhinecliff, beautiful ride along the Hudson!!!! Hopped in a taxi to Rhinebeck and our driver, Laurie, made a few suggestions about restaurants. She said Terrapin and I had seen this on TripAdvisor, good rating!! Very deserving of the good rating!! Our waitress recommended the fig quesadilla with radicchio salad. Different and awesome! My husband had the fish and chips. Delicious. A perfect little bite to eat for lunch!! Would definitely return!! Lots of interesting items on the menu!!" - grandma6boys
"We spent a recent Saturday in Rhinebeck and stopped at Terrapin for a light lunch. We elected to eat outside but loved the decor inside, especially the room with the large bar in it. I had a delicious rose sangria, light and refreshing, and my husband had a bloody mary that he enjoyed. We shared beef brisket and gruyere cheese nachos that were fantastic and the capresse salad was a perfect accompaniment. The service was great and prices reasonable. We would definitely return to Terrapin when we are in Rhinebeck again." - Lisa H
Why Terrapin Restaurant is a great date spot
Terrapin's Chef/Owner, Josh Kroner, told us: "Terrapin is a great place to bring a date for a number of reasons. To begin with, it's unique! It's not every day that you can dine in a historic church building, complete with cathedral ceilings. Terrapin also provides a number of unique experiences, one of which is sure to suit almost any occasion. There's a casual bistro/bar area that's popular for couples just getting to know each other or having a fun night out. Or it's a great place to meet new people if you're looking for a date. The bistro is open daily for lunch, dinner and late night dining. Our more formal dining room is popular among couples who want to celebrate a special occasion or have a quiet dinner for two. Many couples who began dating at Terrapin have even gone on to celebrate rehearsal dinners and weddings in the main dining room. Whatever mood you're looking for on your date, you can trust that the food, drinks and service will be exceptional at Terrapin, and both you and your date will be in for a treat."
Source: abasfalafel.com
Average review score: 4.9
Couple ratio: 41%
Looking for tasty and freshly prepared food on the go? Aba's Falafel is here to make your date. It's highly recommended by the locals of Rhinebeck for its freshly-made Mediterranean and Israeli dishes, all of which are vegan and can be requested gluten free. The main reason for this being one of the most popular quick bite joints in Rhinebeck is the fact that everything is prepared fresh when the order comes in; their falafel is compared to the original dish available in the Middle East, and their hummus with pita bread is to die for!
What couples say about Aba's Falafel
"We went on a Sunday in fall. Rhinebeck was very busy, as was the restaurant but the line moved quickly even though the food is freshly prepared. The pita platter and eggplant felafel pita (Sabich) were both excellent. The salads on the pita platter were all tasty, the felafel crisp but not oily. The pita themselves were probably the best I've had: fluffy, very slightly sweet and fulfilling. The curry mango sauce was exquisite. I would strongly recommend the restaurant." R. Ivan
"Delicious falafel and hummus. Falafels were the best we've had, not dry at all. Crunchy on the outside, soft on the inside. Hummus was also delicious with the fluffy pita bread. Definitely recommend." - Quest791515
"Light, fluffy falafel unadulterated with wheat flour. A gem! And gluten free options, too: instead of the pita, more falafel, hooray! And truly nice folks besides." - RadioKaren
Why Aba's Falafel is a great date spot
"Aba's Falafel, which serves lunch daily, is a great spot for dating because of its casual, friendly atmosphere, super tasty food, and it's village location. Aba's Falafel, voted best in the Hudson Valley, serves fresh, real, flavorful Middle Eastern "street food", in a cozy, casual and unassuming atmosphere. It's easy to share dishes, and talk about the food while adding your own spicy condiments. The restaurants location makes it perfect to combine with a stroll through the beautiful little town of Rhinebeck with it's amazing shops. The background music is always fun and upbeat, while allowing for an easy conversation. Whether you're on an a first date or not, the flavorful food, the reasonable prices and the friendly, lively vibe makes it fun, easy and super tasty", said the restaurant' co-owner, Cathy Naor.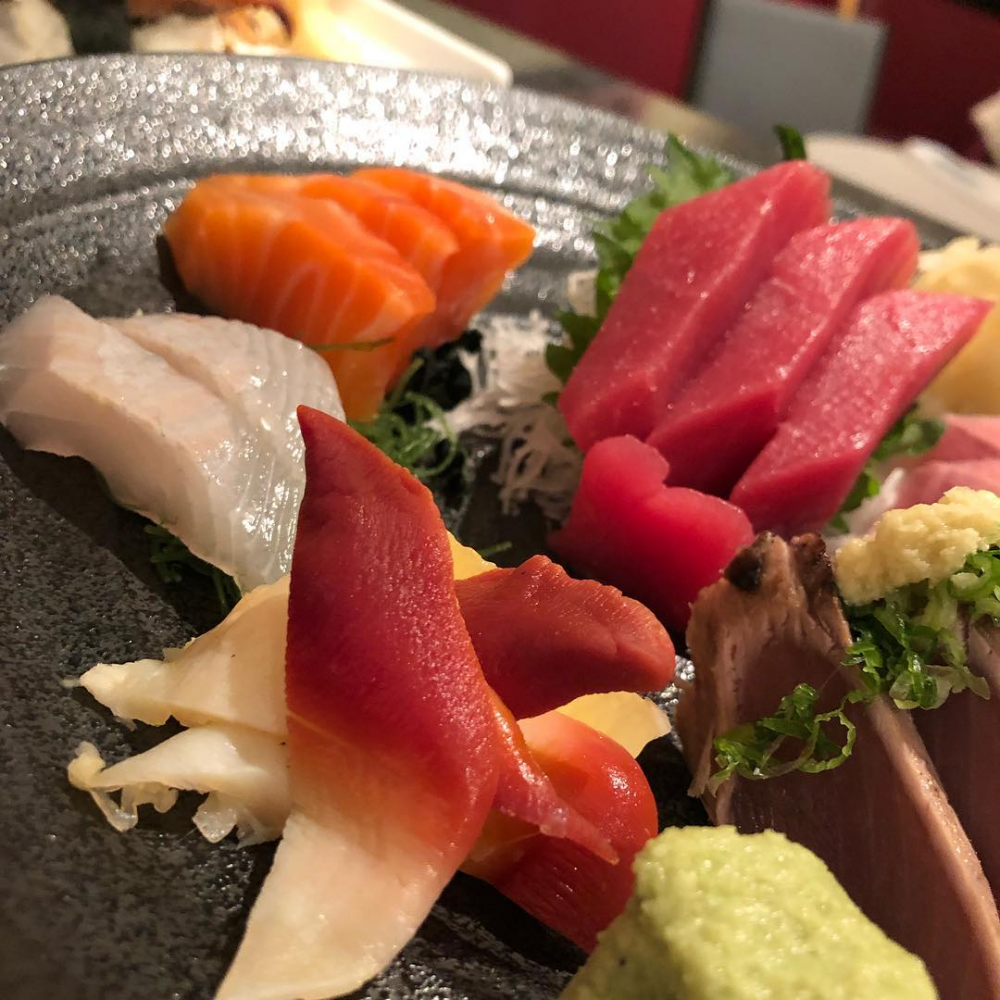 Source: sushimakio.com
Average review score: 4.8
Couple ratio: 39%
Sushi Makio in Kingston is run by the famous Japanese chef Makio Idesakio who has trained under the best sushi chefs in Japan and fulfilled his American dream of opening a world-famous Sushi restaurant. Personally handcrafted by the owner, Makio Idesakio's sushi platters are perfection with spot-on presentation - and they leave you wanting more.
What couples say about Sushi Makio
"This was not just dinner, it was an event. Family of four, Sushi lover's! Stopped into this inconspicuous Japanese Restaurant in an unassuming strip mall. We were greeted quickly and there was no one else in restaurant at 4:30 on a Friday! Thought this to be a bit peculiar. We ordered an extensive variety of sushi and sashimi with the help of our very knowledgeable waiter. The restaurant quickly filled as we waited for our meal. A melt in your mouth masterpiece arrived at the table, followed by 3 more platters. There were ooooohhhs and Aahhhhhhs for the next half hour as we decimated the delectable art. We ate every last piece and possibly some intended as decoration. We finished off dinner with green tea terra missou and creme brûlée. Both delicious. Our meal was just shy of $400.00 but worth every penny. We will definitely patronize this facility when in the area." - cerveza930
"Fortunately I read about this restaurant in a local magazine called Chronogram about a year ago. It aroused my curiosity, and I have ended up making several enjoyable visits to it. The last was a few days ago. It's a rather plain, non-descript space; but with the quality of the food, who cares? I have been in quite a few sushi places up and down the Hudson Valley. And from my experience this is the best. The flavors are great, and everything tastes extremely fresh, which is a high standard for raw fish. On their menu they mention a six-course tasting menu (quite expensive) that must be ordered at least 24 hours in advance. My ambition is to try it out on one of my upcoming visits. I highly recommend this place." - Beeper99_12
"Always fresh and always excellent, they have vegetarian and vegan options. They always have Toro and Notto (hard to find at other sushi places outside of the city). Makio and Keiko are the heart and soul of sushi in the Hudson Valley Catskills area. They are always generous and genuinely happy to see each of their diners. Max and Tim and Ted are also fantastic. It's the same small team of very caring individuals we have enjoyed our dinners with over the years, and the food is world class - truly a hidden gem for fortunate goers like us in the know. We take visitors here all the time, only somewhat reluctantly since it is a small place and sometimes hard to get a table. Call ahead. Try everything. You will love." - ChistiandMichael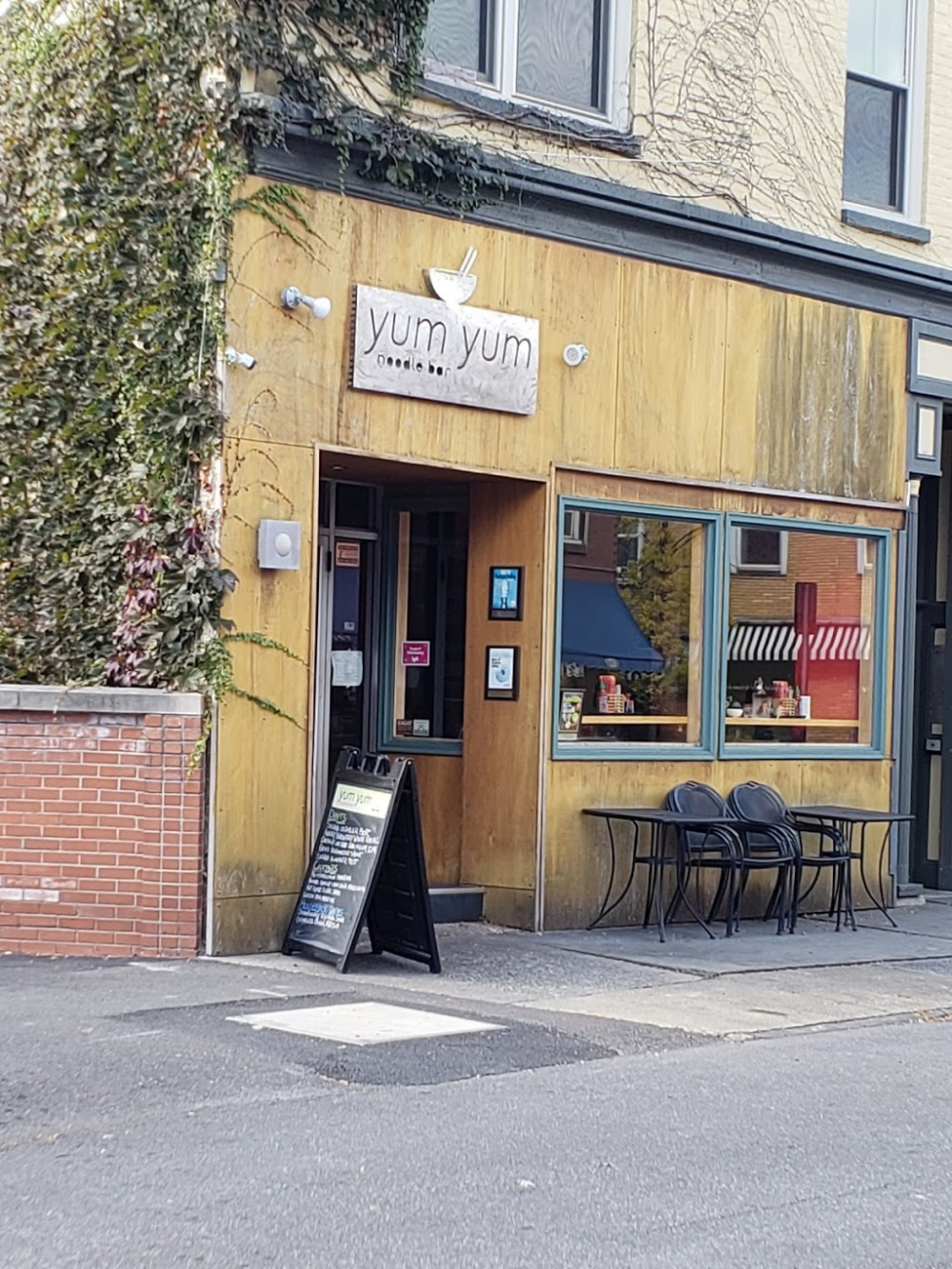 Source: yumyumnoodlebar.com
Average review score: 3.9
Couple ratio: 39%
Looking for tasty noodles on the go? Yum Yum Noodle Bar in Kingston serves fast and healthy and quick Asian food - a spread of Chinese, Korean and Vietnamese dishes which leaves you spoiled for choice. They also have gluten-free, vegan and vegetarian food options to cater for any date. They proudly use local and freshly sourced organic vegetables in every dish, including their famous Japanese noodle bowl (renowned in Kingston, NY!) in Kingston. If you're craving a quick hit of delicious Asian food on your date in the Hudson Valley, this is your go-to place.
What couples say about Yum Yum Noodle Bar
"SOOOOOOO yummy. I highly recommend. Fresh vegetables and protein. Service was good, the good didn't take too long to come out. I see reviews of people saying that this is overpriced, But I'd had pad thai and noodle bowls that are more than the $13 that we were charged here. Also... I mean.. there are reviews for a reason, I don't know why people don't read them and then go to the restaurants and leave bad reviews?" - Jen
"We were positively surprised about all the vegan and gluten free options on "Yum Yum's" menu. More than half of their delicious meals are either vegetarian or vegan, mostly gluten free, and clearly marked gf/v! Our server was very friendly, knowledgeable and fast! Since my wife mentioned that she is gluten free and I'm not, the seitan for our very tasty shared kale salad came in a little bowl on the side, just to make sure her part was safe for her to eat. So considerate! Our whole dining experience was very positive. The food was delicious, fresh, and served with good vibes. All soy products were organic, the water was filtered and came without straws! If you are looking for a satisfying vegan meal in beautiful Kingston, this is a good choice!" - DartmouthOxford1212, Oxford, Michigan
"We enjoyed yum yum it was very good. The a the wrap of the day and it was so good. My better half had this huge bowl of soup and noodles. That was very good as well and she ad enough to take home as well." - Gregg P
Why Yum Yum Noodle Bar is a great date spot
"Yum Yum Noodle Bar is a great spot for a first date or an anniversary celebration! Our vibe is fun and hip—couples can take inspiration from the life-size wallpaper lovers silhouetted on our wall and feed each other ramen noodles, or seclude themselves in the "Opera House" alcove at our Kingston location. They can enjoy delicious craft cocktails, a rotating list of artisanal beers or wine. Our Asian-inspired menu is very affordable, so couples can share a variety of dishes and still have money left over for a concert, a club or a movie. And our kitchen is open until 10PM, so Yum Yum is perfect for a nightcap or bite to eat after a show", said Nicole Cawley, Managing Partner at Yum Yum Noodle Bar.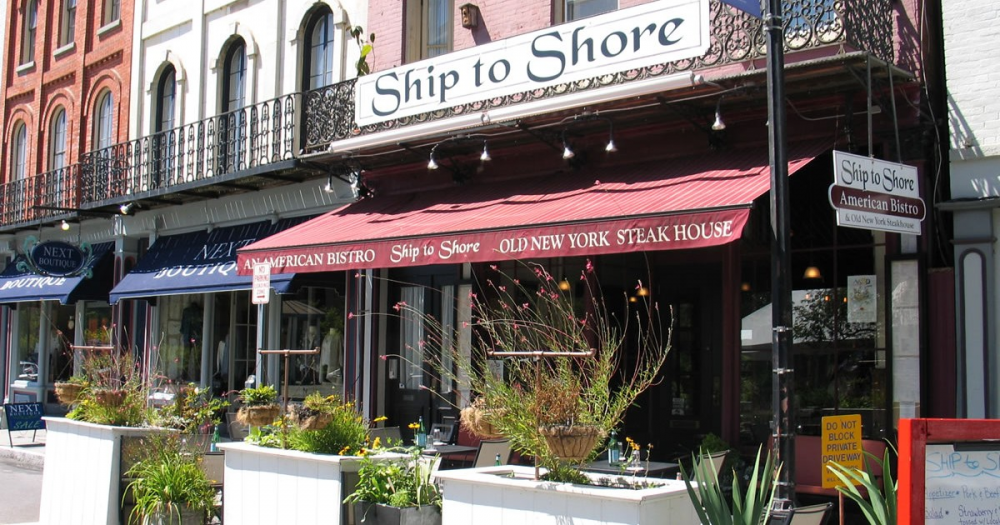 Source: shiptoshorehudsonvalley.com
Average review score: 4.4
Couple ratio: 38%
An American Bistro running for the last 30 years, Ship to Shore serves an Old New York Steak with a touch of modern American food; Ship to Shore boasts of a menu which provides enough choices in local American cuisine, Sea Food specialties, Vegan choices and Meat Lover's traditional steak. One of the oldest restaurants and highly recommended by locals, its location on the Hudson River makes it a must-visit place for any tourists. The menu has food specials which are different every day and boast of the local ingredients. This quaint eatery which is a perfect combination of modern-day food with a traditional twist should be on your list of places to visit.
What couples say about Ship To Shore
"Came here to break up a long trip on the Thruway--and very, very glad that we did. Refreshing drinks, excellent food, lovely ambiance--and best of all, gracious service. Makes us look forward to another long haul on the Thruway, probably the best compliment of all!" - amensch
"We liked this place so much we returned again for dinner and for lunch. It is in the Rondout harbor area and most of the customers seemed to be locals. The mussels were great--perfectly cooked, which isn't easy. The first night we had an excellent paella that was the special. The second night, a very knowledgeable waiter ended up having an ahi tuna steak prepared that wasn't even on the menu. Both the food and the service were impeccable. Wednesday is half price wine night." - frogcarguy
"My favorite place for lunch. Everything is great here, my favorite is the tuna stack. It's very fresh and is large enough by itself for lunch. The service is top notch, and the wines are very good." - shawnmcginnis86
Why Ship To Shore is a great date spot
Samir Hrichi, the Chef/Owner of Ship to Shore Restaurant, told us:
"We are well-known as a first date and anniversary spot, with at least 30 proposals in the past 22 years of business.
The reasons why?
We are open 7 days a week for lunch & dinner
Consistency. We have been serving "GREAT FOOD, GREAT WINE, GREAT SERVICE SINCE 1998" which allows customers to always know they can rely on us for a perfect date
We are a very small intimate restaurant with lots of little quiet areas for romance and a bottle of wine
We always have romantic music playing and candlelit tables
Our professional staff is always prepared and know how to read a customer - especially if it's a first date"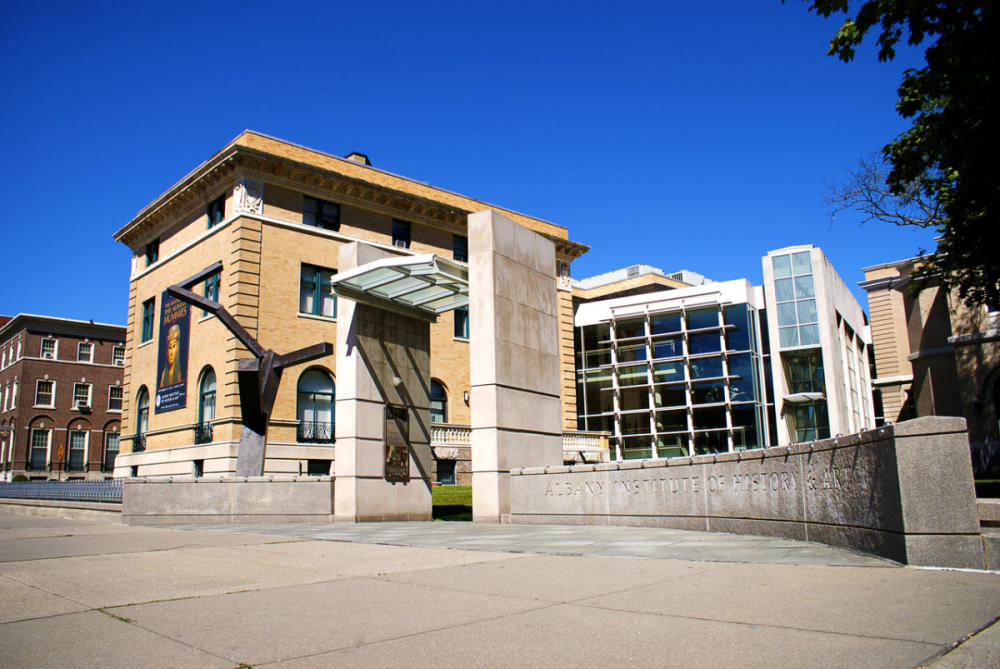 Source: albanyinstitute.org
Average review score: 4.4
Couple ratio: 38%
How can you not visit one of the oldest museums of the United States? The Albany Institute of History and Art gives you the history of one of the first cities of the country, Albany, and educates visitors about the evolving civilization of the Upper Hudson Valley. The Albany Institute of History and Art displays beautiful artifacts, pictures, accessories and clothes. It also hosts a significant collection of manuscripts, art, documents from all classes of people collected over history in the Hudson Valley.
What couples say about Albany Institute of History & Art
"Have been here several times over the years for the special exhibitions. We tend to get the passes at the library." - Twinzone
"For a relatively small museum, we were impressed with the exhibit about the Schuyler sisters (of Hamilton fame), their acquaintances, and the era in which they lived." - JLPA
"We are very interested in the Hudson River Valley school which, by the way, was given to this plein aire landscape style as it was waning in popularity. These painting by the masters of this style are very well presented. There are other rotating exhibitions also (we saw the The Schuyler Sisters and Their Circle which was very interesting!) but you'll probably never see more Hudson Valley school artists in one place. Photography permitted except for special exhibitions like Schlyer. Parking is available but limited. Some good restaurants in the area within walking distance too." - M P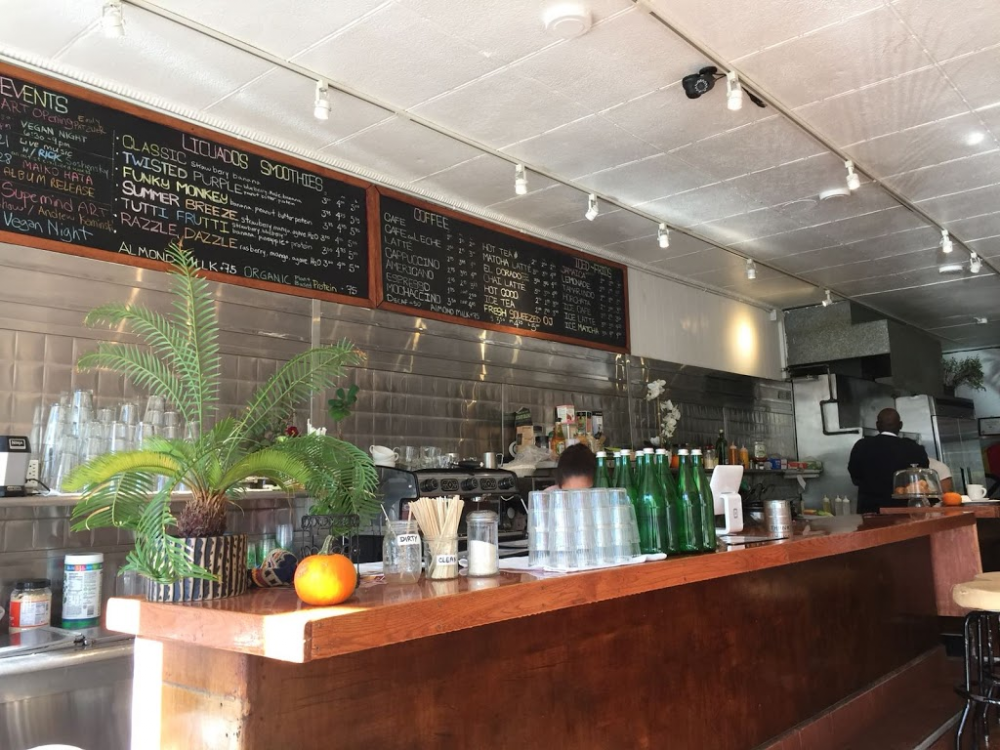 Source: peacenationcafe.com
Average review score: 4.7
Couple ratio: 38%
Who believes in building a better world? Well, Peace Nation Café situated in Kingston certainly do. The cafe was established with the aim to create goods and services which are environmentally safe, biodegradable, and responsible. It helps that the Latin cuisine served here is just as great as the ethics; Peace Nation is not only satisfying its customers but also being a model example to other businesses. It's a matter of pride that the cafe are gives 10% from its profits to the global Sustainability Foundation - a non-profit branch which was set up with the aim of making the economy grow greenly.
What couples say about Peace Nation Cafe
"Nice sustainable restaurant. Really nice staff. Nice relaxed atmosphere. Extensive vegan menu. Home made cuisine from Guatemala. Excellent food (I recommend the kingston burrito)" - Sab B
"Had lunch there with a friend and was impressed by the quality of the food which is prepared with fresh ingredients and lots of care and love. Had the combo plate which was delicious and a bargain at less than $11. Great selection of natural juices, teas and infusions and they now serve beer and wine. Service is very prompt and friendly. The only downside is that the Broadway location is not the best in Kingston. Décor is Spartan. Will certainly be back." - AJS-NY
"Came here for lunch with two colleagues and was pleased with the options and service. I had puposas, my colleagues a burrito and Guatemalan sampler. We all enjoyed our selections, and the array of cold and hot beverages. The hot matcha ta was my choice, after deliberation with many competing options. Server was friendly and attentive. This was a great happenstance find!" - Mary J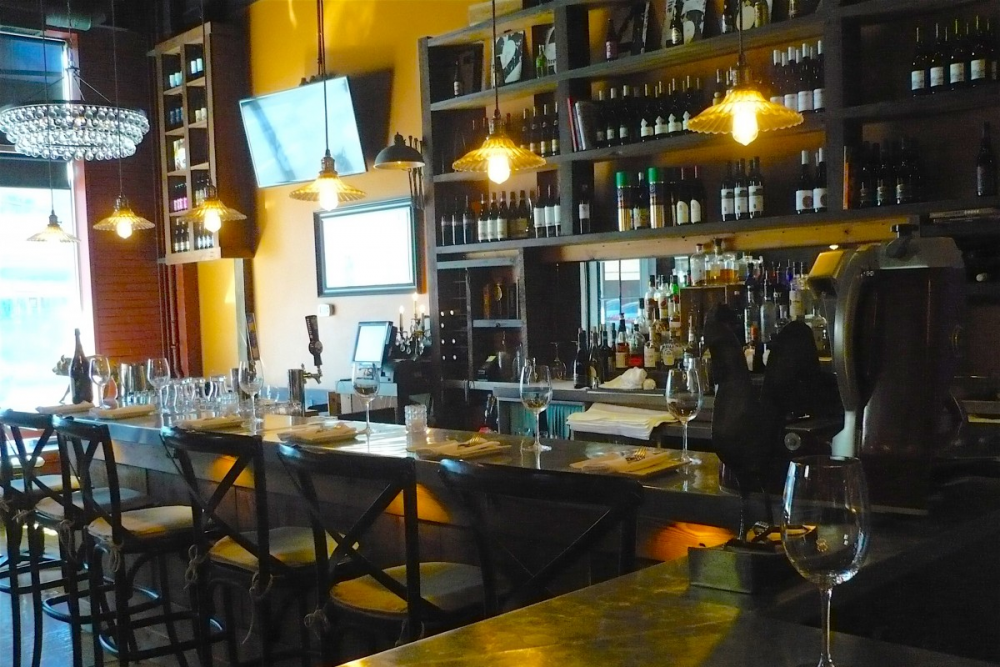 Source: postopizzeria.com
Average review score: 4.7
Couple ratio: 37%
The one and only Pizzeria Posto, nestled in Rhinebeck, is where epicures come to choose from a renowned variety of pizzas, salads, wines and appetizers. Who doesn't want a perfectly crisp, yet fluffy crust topped off with super service? The menu is a constant flow of classics, not just to showcase the owner's talent but also to exhibit the pizzeria's love for cooking and customer care.
What couples say about Pizzeria Posto
"This was our first trip to the Rhinebeck area. My husband and I stopped into Pizzeria Posto for dinner. The restaurant was warm and cozy inside and we immediately felt at home. The staff was attentive and extremely friendly. We ordered the cheese plate, the Margherita pizza, and the Morandi pizza. Everything was delicious, the wood-fired crust was so good! We met Chef Patrick who went out of his way to make feel welcome. When he heard that it was our anniversary, he gave us a delicious complimentary dessert! It is evident that Chef Patrick has a passion for what he is doing at Pizzeria Posto. His attention to detail and choice of ingredients made our meal so praiseworthy! We plan on returning next time we visit." - Leah D
"High quality ingredients, attentive service . Perfectly crisp, yet fluffy crust. Never are we disappointed." - Chris M
"Just pizza and salads, but both are excellent. Friendly and competent staff. We returned for a second dinner." - FandD4321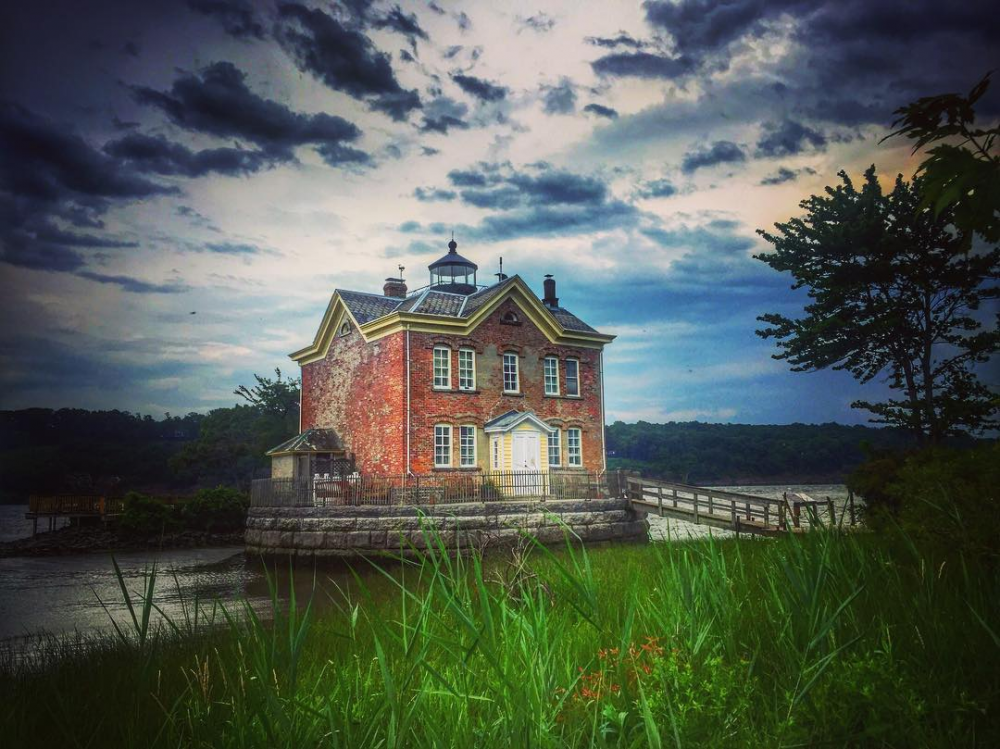 Source: saugertieslighthouse.com
Average review score: 4.6
Couple ratio: 37%
This historic landmark stands right in the middle of Hudson River - Saugerties Lighthouse has withstood time and seen history in action in the Hudson Valley. This monument is more than 150 years old and gives you a chance to stay overnight and enjoy every bit of the sunrise accompanied by breakfast in bed. The views from the lighthouse are breath-taking, and Saugerties is often competitively booked throughout the year by romance-seeking locals and travelers. Note: Proper footwear for hiking the trail is important for having a safe and enjoyable outing!
What couples say about Saugerties Lighthouse Conservancy
"Beautiful! Be sure look at tide charts for times to walk in as well as be aware they close the gates at sunset! When on the deck behind the house, you feel like you are standing at the prow of a ship as you watch the Hudson river flow past." - Emily Berry
"We have taken the walk several times, fall, winter and by water in the summer. beautiful old building, renovated next is to stay overnight." - carol d
"As told about by Arm of the Sea Theater. This is a genuine piece of Hudson River history that has a past worth knowing." - bb_organic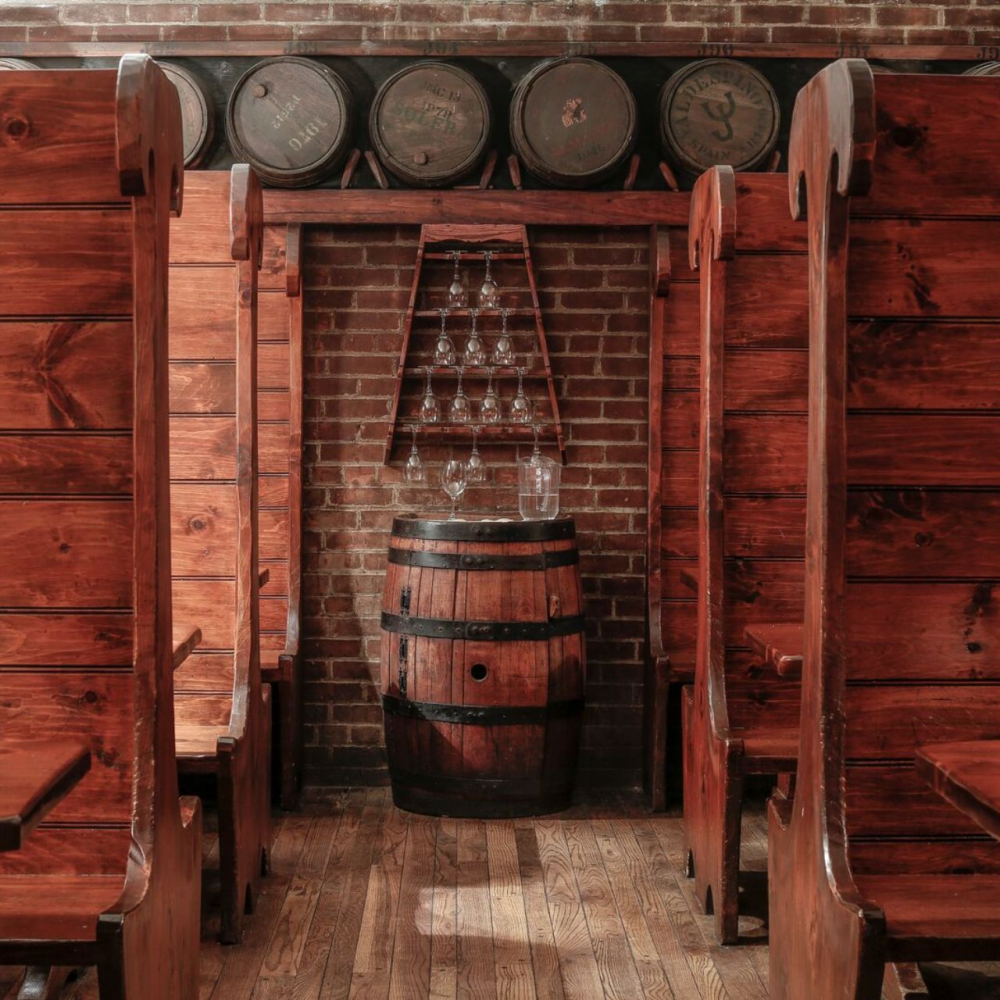 Source: beekmandelamaterinn.com
Average review score: 4
Couple ratio: 36%
Built in a 250 year-old American Colonial House, this restaurant takes you back in time to the way the U.S. fofunders enjoyed their time together! The property has been providing hospitality services since 1976, retaining its royal charm and adding the luxury of modern amenities for its visitors to enjoy their stay fully. One of the oldest running inns in America, this spot boasts a traditional American menu which has maintained its high-standard taste and quality over the years. A place where you can enjoy tasty food and learn local history is important to visit when you're next in Rhinebeck.
What couples say about Tavern At the Beekman Arms
"This bar is definitely worth a visit.... you can feel the history around you and it's worth checking out some of the pictures on the walls. Tracy manages a fantastic bar and welcomes the first time visitor as if they were one of the many local that also visit the bar." - Trebor82
"We had a great family lunch with 2 babies , a three year old and 4 adults. The staff were very friendly and helpful. We enjoyed the pastrami Reuben, French onion soup, and turkey panini" - Purrfect
"Made reservations online the night before and we were welcomed. Food was delicious (turkey panini and BLT) and the service was excellent." - susan g

Source: aroirestaurant.com
Average review score: 4.4
Couple ratio: 36%
Craving freshly-cooked traditional Thai food? Look no further - Aroi Thai in Rhinebeck is just the place to fill up. Its never-ending menu has mouth-watering options of noodles, rice, curries and salads - all at a very moderate price. The interiors of this restaurant are subtle and elegant, and the owners and staff here are polite and prompt in accommodating your choice. This Thai joint is a must-visit for couples in Rhinebeck, NY.
What couples say about Aroi
"Wonderful hostess, staff and very well priced Thai food. Had lunch in the garden and it was a great experience. Have gone twice in the last three weeks." - Dennis
"I've been to Aroi Thai twice this summer; and I have found both visits very enjoyable. The food is good. The service is good. As a person who grew up on standard Chinese fare, I have to say I find Thai food in general a notch up. It seems to be fresher and has a cleaner taste. I know that I will be returning to Aroi Thai many times in th future." - Beeper99_12
"Wonder innovative Thai meal. Attentive staff and great summertime dining on the patio. Great portion size and just overall yummy." - Susan C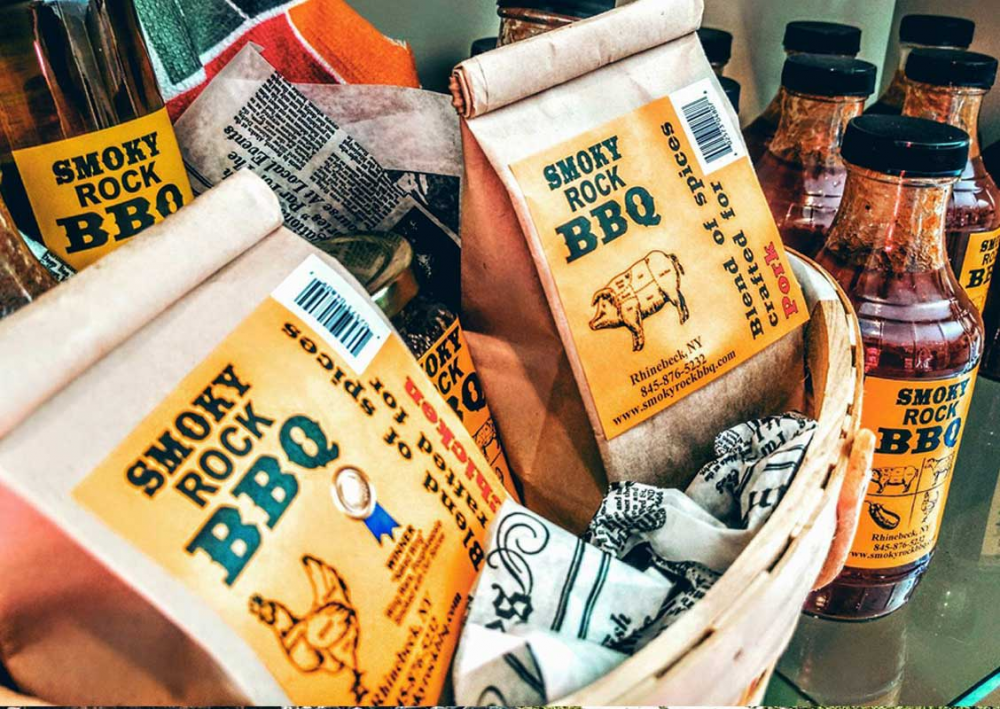 Source: smokyrockbbq.com
Average review score: 4.1
Couple ratio: 35%
Smoky Rock BBQ in Rhinebeck was founded in spring 2014 to create a home for the restaurant's popular 16 spice rub and homemade sauces. The farm-raised, freshly-prepared meat will cater to the most ravenous appetite. A fusion of spices complement the unique BBQ dishes, making it the first original NY style BBQ. They specialize in giving a smoky touch to locally-sourced sausage, duck, turkey, chicken, pork belly, pastrami and brisket. All the sauces are gluten free, and meat even comes with 2 complimentary side dishes!
What couples say about Smoky Rock Barbeque
"My husband and I live in Rhinebeck so this restaurant is one of our go-to places. Recently, college friends of mine visited and we dined here for lunch. They loved it! The dry rub ribs are fantastic and the eggplant appetizer is to die for! And if you like wine, get the Red Zinfandel - it's wonderful!" - J L
"We recently took a ride to try this place out. We were lucky that it was very slow and we got great extra service because of it. We had the appetizer sampler (it was very good) and I tried to order the turkey and pork belly. Sadly they were out of the turkey, big lunch day for turkey. It is a good sign when a BBQ joint runs out of something. It usually means they are not holding a ton of product in a warmer. Your getting fresh product. So pastrami and pork belly for me. I was trying to get a little of everything. Good size portions, plenty to take home. Made some great pork belly bao buns the following night. The dry ribs are great, wonderful flavor. The cornbread (get it warmed up) was really good with a nice smoked flavor. In short, try the place out. Good eats for a BBQ fan. This also happens to be a certified BBQ Judge and will be going back there" - Eric J
"We took a driving to Ulster county from Rockland county to experience the fall foliage. We were looking for a place to have dinner, and found this restaurant. We thought we would give it a try The restaurant was clean and comfortable, the staff was great. The food was plentiful, and delicious. My husband had a mount of pastrami, i had the BBQ sampler and our daughter hand the pull pork and macaroni and cheese burger. The french fries were crispy well season, just delicious. If I'm in the are again, i will definitely visit this restaurant again." - Sandra E

Source: cinnamoncuisine.com
Average review score: 4.5
Couple ratio: 35%
Indian cuisine is rated as one of the most extensive cuisines in the world, and finds a home in Hudson Valley thanks to Cinnamon. This restaurant serves delectable Indian food with an American twist to cater to the local community of Rhinebeck. They are famous for sourcing all their ingredients fresh from the farm and do not preserve or use any frozen produce. The food is accompanied by artisan cocktails and an international drinks menu which is appealing and caters to your Indian food cravings. Its menu has food from all regions of India, making a great place to show your date something rare and extra-special.
What couples say about Cinnamon
"if i could i would go every single sunday for their dinner buffet !!! lots of choices & all very well prepared. the decor is elegant, the hostess beautiful & charming & one is never rushed. i love indian food & am always trying out new places but none compare to cinnamon. so thankfull they are in rhinebeck & poughkeepsie." - andjakowal
"Not being Indian but from that part of the world , this was new to me. Do not know what I ate as Mr. Simbrathka was ordering for us. Everything brought to the table was superb.Service was perfect , atmosphere was simple and unassuming. Value was terrific as well. Will return for sure .." - jesse64
"My wives and I stopped in Rhinebeck for a late lunch route and serendipitously found Cinnamon with doors opened to the sun-drenched sidewalk on a mid-Fall afternoon. It was our good fortune! Cinnamon offered us an expansive menu of authentic Indian cuisine bursting with magical flavors when it was the last thing we expected to find. The experience was perfect in all respects!" - AnnisquamAdventurer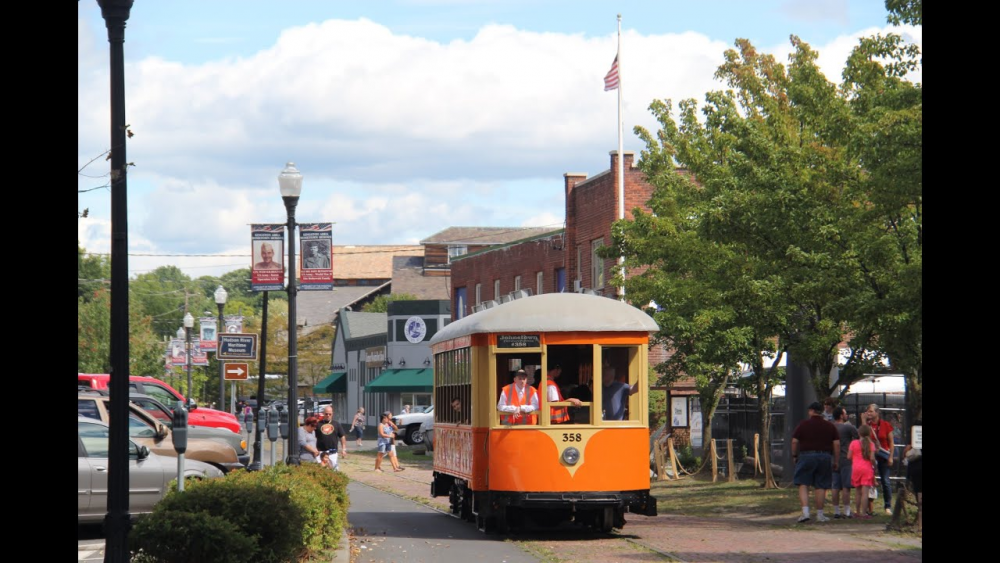 Source: tmny.org
Average review score: 4.3
Couple ratio: 35%
Trolleys from all around the world get a distinctive display at the Trolley Museum of New York in Kingston. It was set up with the aim to exhibit the rich and varied history associated with the rail transportation and the role it plays in the Hudson Valley region. The museum is open on Saturdays and Sundays from 12 noon till 5 in the evening, with a wide range of trolleys from Belgium, Germany, Norway and Sweden which can be seen from the observation window. Each stop on the way has something different to show that adds fascinating history to the beauty of the museum's surroundings.
What couples say about Trolley Museum of NY
"great set of railroad and transit equipment that includes two General Motors Company buses. One is a Fishbowl, the other a RTS. Collection includes the only surviving PA1 car that survived 911." - Bkboomerfoodie
"Great spot for kids and adults wanting a trip down memory lane. Trolley ride was very exciting for a 3 year old, even in the rain. Nice view of river and lighthouse." - Purrfect
"Very much enjoyed the museum and trolley ride. Although small, the museum housed lots of memorabilia, historical photos, and a small gift shop. The trolley ride was exciting - views of the river, lighthouse, and countryside along the way. It would have been excellent with a narrated tour. Many thanks to all the volunteers who make this endeavor possible." - Rita S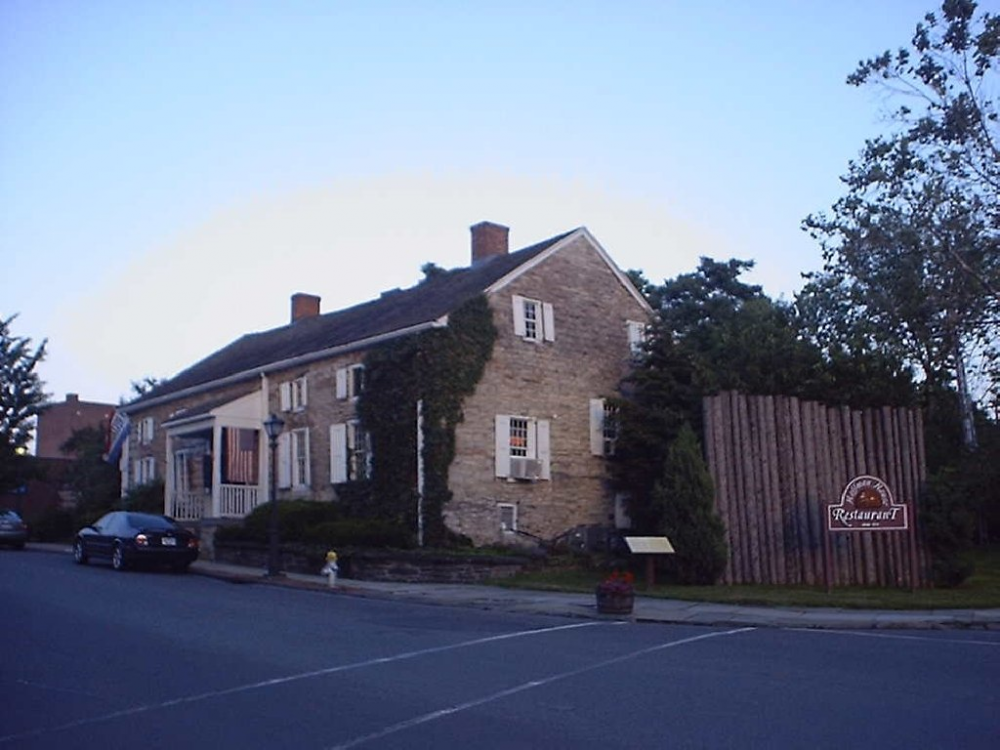 Source: hoffmanhousetavern.com
Average review score: 4.4
Couple ratio: 35%
The Hoffman House in Kingston - set up inside a restored colonial building - has been serving excellent American food for the last 40 years, taking couples back in time with its charming decor. Hoffman House has summer meals which can be enjoyed on an open patio, winter meals beside a campfire, and a tavern which comes alive every night with drinks, food and music. The Hoffman House is a historic building which also displays interiors from the past, leaving you with a memorable taste of U.S. culture.
What couples say about The Hoffman House
"We were looking for a place to have lunch while in the area. We used TripAdvisor (I can't imagine travel without it ❤) to help us choose a place. The menu had many of our favorite foods so we knew we couldn't go wrong!! We found a place to park on the street and figured out how to pay for it (that was a challenge in itself). This historic place had charm and warm cozy fireplaces on a chilly November day. Staff was friendly and informative. We enjoyed our lunch very much and the flavors were excellent!! I would highly recommend this place and come back for the dinner menu the next time we are in town." - CCgoshen
"Didn't know to make a reservation as we're out!of town era. Wow! The food was delicious...Two of our group ordered the crab cakes and they were very good. The prime rib was perfectly cooked, and a generous, lean portion... but the best dish was the chicken saltimbocca with a side of angel hair in roasted garlic and olive oil... OUTSTANDING." - Lmnkinder
"The food and service were all 5 star. Very comfortable atmosphere, we plan on returning. The prices were extremely affordable." - Hungry12514
Source: graciestruckny.com
Average review score: 4.3
Couple ratio: 34%
A diner which serves you excellent meals at any time during the day; Gracie's Luncheonette is one of the most sought-after eateries in Leeds, New York. The baked goodies are exceptional, and all that is served at the diner is freshly-baked. Gracie's is a donut lover's paradise with a vast variety of hand-made donuts that are bigger than the usual kind you'll buy! The next time you're in Leeds, make sure to visit Gracie's Luncheonette and give your date an all-American treat.
What couples say about Gracie's Luncheonette
"I had a group of students on a field trip, and needed a place that served a good variety of foods, at a reasonable price. A local resident recommended Gracies's Luncheonette, and we hit it for dinner that night, and again for lunch the next day. The food was great and there was something to meet all dietary needs and wishes. The staff was very courteous and helpful and served us with efficiency and elan. The sodas, and the milks shakes, were very popular items. happy we found them." - George F
"We are sure to stop here for at least one meal, any time of day, whenever we are in the area. The food is all made from scratch, so it is always fresh and delicious. The donuts are big and amazing, as are the other desserts. The restaurant is bright and airy and a nice place to be." - AGG
"Have eaten here quite a few times since it has opened. While it is not the cheapest place to eat, you always get quality with hand crafted homemade food from scratch. The turkey club was roasted on premises turkey breast with their own smoked bacon. I had a great portion of hand cut fresh potatoes fries. Spouse has fried fish dinner with a generous piece of fish (cod?) Homemade slaw and pickles were part. Yum. I had a house made fresh lemonade and spouse has what she said was a delicious rum, pineapple cocktail... Actually two since I was driving. In the past, my go to meal was the great Rueben that is made with their own made pastrami. It is to die for. Don't forget to try ANY of their house made deserts. Pick one out on the way in. A suggestion is to ask your server to put it aside as they go fast!" - HudsonValleyGuy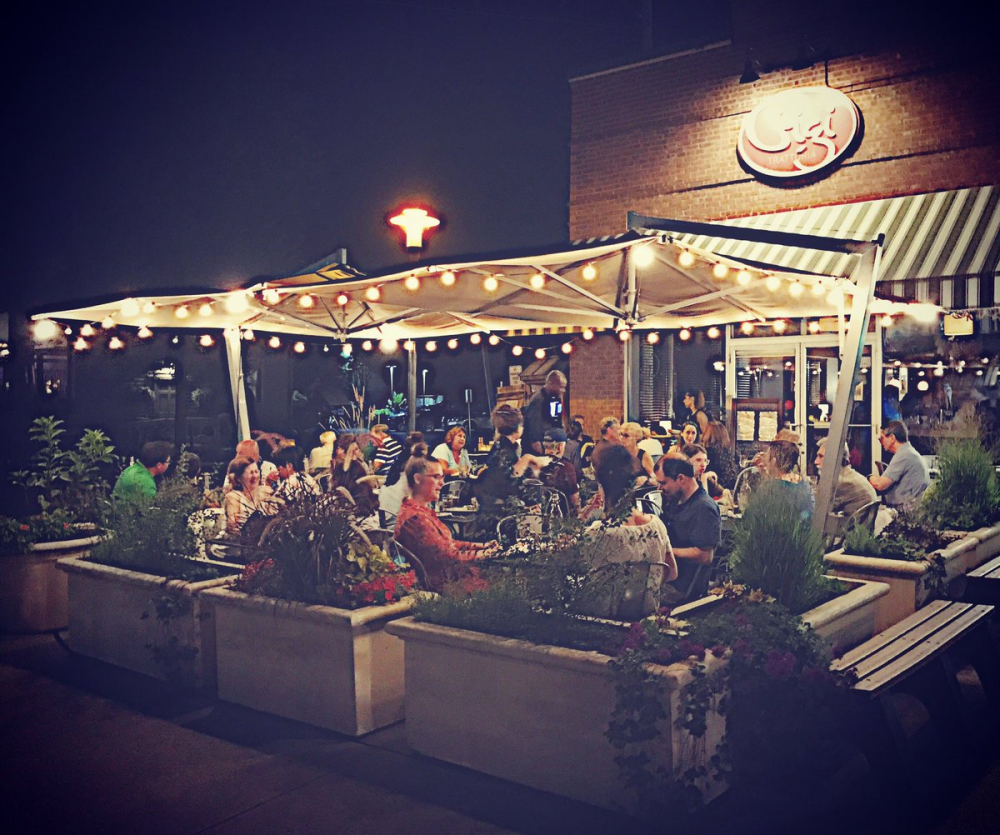 Source: gigihudsonvalley.com
Average review score: 3.9
Couple ratio: 34%
Adding another feather to Rhinebeck's cap, Gigi is a must-visit restaurant, cherished by all for serving amazing Mediterranean cuisine. Laura Pensiero, who has been running the show for over 18 years, now has a franchise of Gigi restaurants and proudly occupies her space in the catering industry.
What couples say about Gigi Hudson Valley
"Great food and service in the center of Rhinebeck. My wife and I both had pasta dishes. The pasta was cooked perfectly. I had the Tagliatelli with Bolagnase. Hands down it was the best Bolagnase I ever had. Rish and hearty with great flavor. My wife had the pasta with Arabiatta and Shrimp." - JohnyQuest64
"love this place for lunch. super thin flat bread pizza and glass of wine. great sidewalk eating and people watching." - Julie L
"Hard to believe that Gigi has been open 18 years. The owner is on premises PLUS she has a manger on premises. OK, amazing food. There is NOTHING on the menu that is bad. Great staff willing to accommodate any special needs. Worth the visit. Have a great visit." - stephrab
Source: bunsburgersny.com
Average review score: 4.7
Couple ratio: 33%
Get ready to pamper your tastebuds with the delicious burgers, fries, and ice cream at Buns Burgers. The sheer variety of burgers will surprise you, and their distinctly delicious taste will be a reason to visit again soon. Their gluten-free buns and ample of options for both vegetarian and meat-loving patrons, combined with their crispy fries, generous portions, and accompanying drinks make them the one of the most-loved burger spots in Rhinebeck. If you want to pass the goodness on, they also offer gift cards that can be shared with your loved ones.
What couples say about Buns Burgers
"Just incredibly delish burgers, fries and chicken sandwiches. Get the grass fed beef burgers, a side of fries and a milk shake!!!! You'll be glad you did!" - melo54
"Buns Burgers is a hidden delight! Down one of historic Rhinebeck's side streets is a wonderful little infancy & casual little place specializing in beef & lamb burgers with their special unique sauces! They have Spicy chicken on a bun too. By the way, the 'bun' is also terrific! No wonder they named it "Buns"! Let me not forget to mention the tasty portion or bucket of thin French fries! Different! You will not be disappointed having a meal here!" - RoSiE12484
"Read a review of the restaurant in a newspaper section on places to visit in the Rhinebeck area. It was spot on. The classic burger with fries was cooked perfectly." - Rich Ruge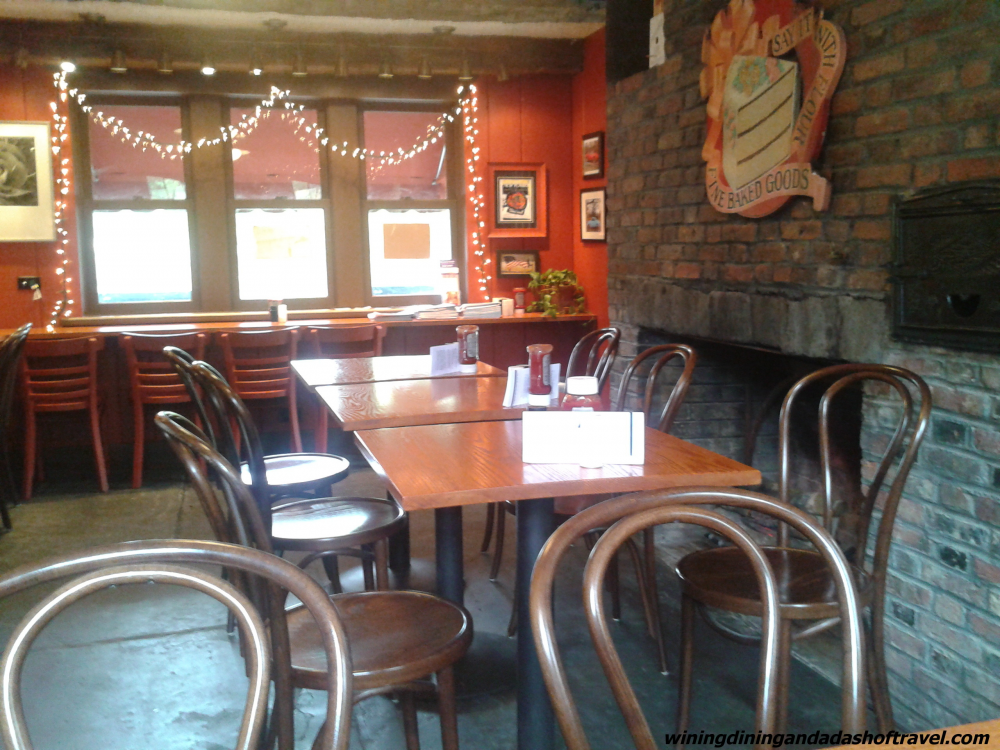 Source: thematchboxcafe.com
Average review score: 4.5
Couple ratio: 33%
Hungry wandering the enchanting town of Rhinebeck? This kosher restaurant's laid-back atmosphere and delectable aroma will work wonders on date night. The scrumptious matchbox veggie burger - a mixture of potato, spinach, zucchini and onions - is a popular choice and is complemented by amazing cakes and pies. Online orders and take away facilities are also availble here. The food will unquestionably make you go back and repeat the experience all over again.
What couples say about The Matchbox Cafe
"We stopped in for lunch and got a quick bite to eat. The food is incredibly good, my husband raved about his sandwich and my dish had eggs. I have no idea what they did to make scrambled eggs taste that good but my god were they delicious.
I regret not eating more but I was in a hurry. The owners are also awesome with a dead pan sense of humor. The place is also unique and fun, but a bit tight. We're trying to figure out when we can go again." - Meagan M
"Spectacular lunch and dinner spot, located on Route 9 south of downtown Rhinebeck. They just don't make home cooking like this any more, and wow, what gracious and personalized service. Mom and pop are definitely running a tight ship here in this crazily cute eatery.
We enjoyed a meatloaf sandwich, a chicken salad sandwich, and a reuben sandwich, all with home-made chips or fries and fresh ice tea. Cookies to go (which originated in Matchbox Cafe's Manhattan bakery. Run, don't walk, to this one-of-a-kind cafe. Highly recommended, and we just can't wait to return. See you there!" - SkyKingBoston
"We always stop by this quaint restaurant when we're in Rhinebeck - and it never disappoints. The food is fresh and delicious - the desserts are amazing! We had our grand-kids this time - so the grilled cheese was perfect for them -and the chocolate dessert was delicious. We had the Reuben - as usual, it was delicious! The owner is very welcoming...." - Sue S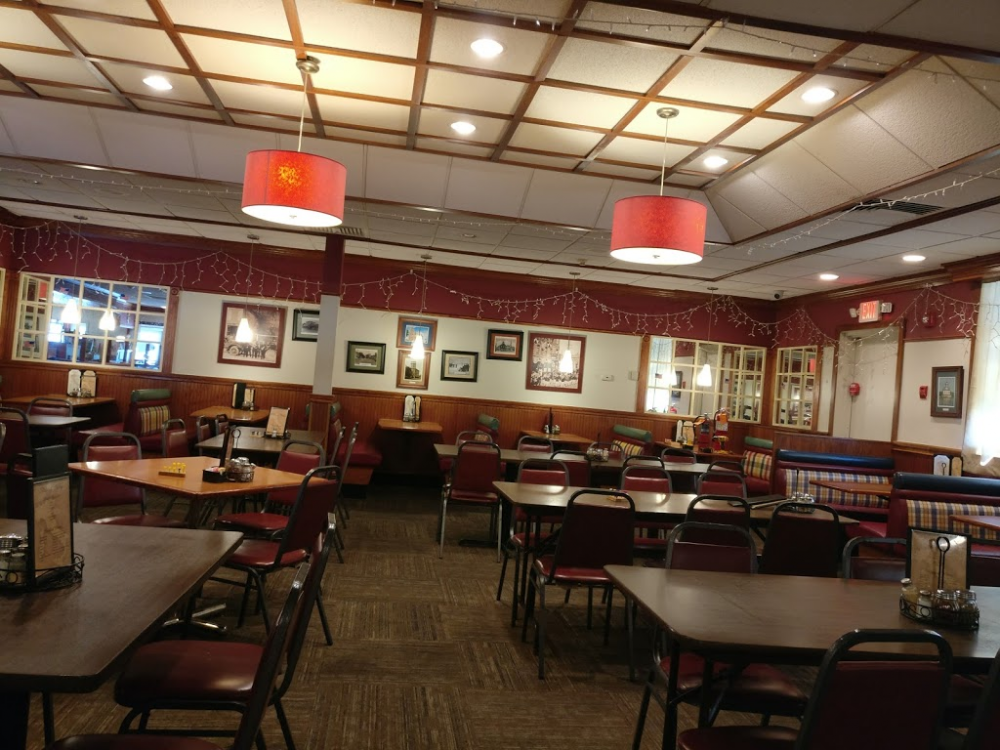 Source: asliceofitaly7115.com
Average review score: 4.1
Couple ratio: 32%
Bringing authentic Italian dishes to Kingston, A Slice of Italy has been around for a decent time and has always maintained its quality and taste in Italian cuisine. The menu displays an extensive choice of pizzas, pasta, salads, soups, burgers, and sandwiches. It's also one of the few eateries which serves gluten-free and vegan selects on demand. The menu is pocket-friendly, making it a popular joint where families can enjoy the traditional flavors of Italy.
What couples say about A Slice of Italy
"Excellent food, friendly staff, good atmosphere, thoughtful all inclusive variety and reasonable pricing." - Kathy L
"What a glorious experience! A Slice of Italy has been here for a while but this was our first visit! We went mainly to support a local fundraiser. Our waitress Sandy was a bundle of love, joy n fun! She didn't bat an eye when asked for separate checks, very attentive n helpful. The food was superb, reasonably priced n portions huge! I had the chicken parmigian dinner which included soup or salad. $14.98! There was so much food, I had enough left over for lunch the next day! Do yourself a favor n go! Only down side( not their fault) trying to get onto Ulster Avenue when leaving. Check them out!" - langjanm72
"We were in Kingston for a weekend stay and way too tired to go out to dinner. We chose this restaurant because the prices looked good and they would deliver to our hotel. We really made the best choice. We got a delicious pizza, a medium salad (enough to serve the three of us), and the restaurant included a loaf of warm, crusty bread. Best of all, the delivery took only about 30 minutes to arrive. What more could you ask for? Great value, delicious food, speedy delivery!" - NFG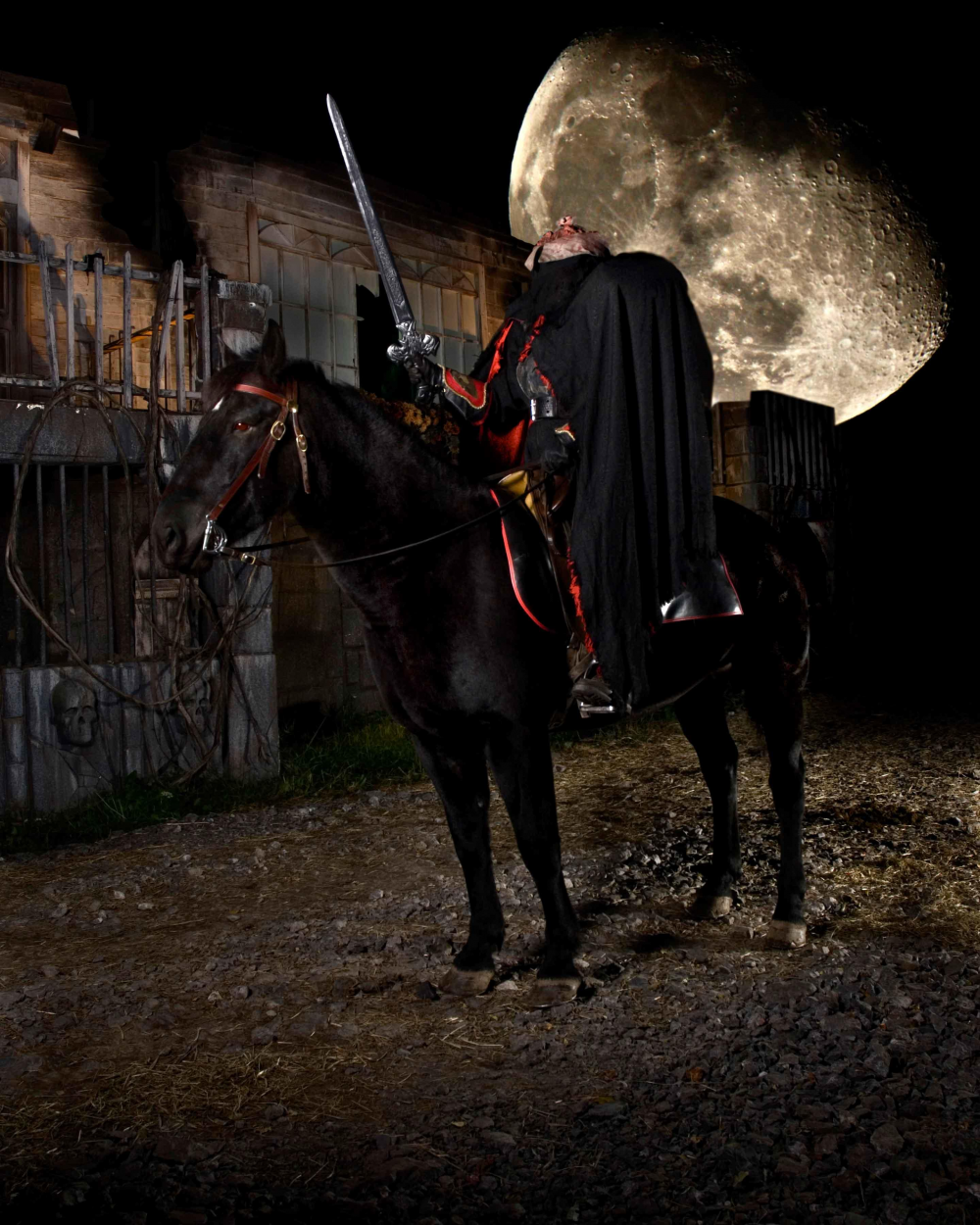 Source: headlesshorseman.com
Average review score: 3.9
Couple ratio: 32%
Eager for a ghoulish encounter? You should be head to Headless Horseman Hayrides and Haunted Houses in Ulster Park, New York. This haunted mansion tour is sure to give you and your date chills right from the get-go. The ride and the tour of the haunted mansion is worth every penny spent, with exceptionally realistic makeup and quality décor in every terrifying room. This haunted mansion would leave you with scary memories - as they rightfully say, it's not meant for the weak-hearted.
What couples say about Headless Horseman Hayrides and Haunted Houses
"Best haunted house in the Hudson Valley!! A scary good time, fun time had by all. Took my niece who Turned 18 and is a toughy and jumped a few times" - Marianella C
"Probably the best Halloween event we've ever experienced! $50, but worth it. Started with a nice, entertaining Hay Ride with many sites and live Ghouls along the way. After this, unfortunately a very long line to visit the 10 different scary scenes but worth the wait. Fun, scary, interactive walk throughs that never seemed to end. Live, dead and interactive scenes throughout the walkthrough. Very entertaining and the associates were Great! Highly Recommended!" - Mike G
"Great time with a great scare! The costumes and makeup were amazing! Everything was super organized." - Maria P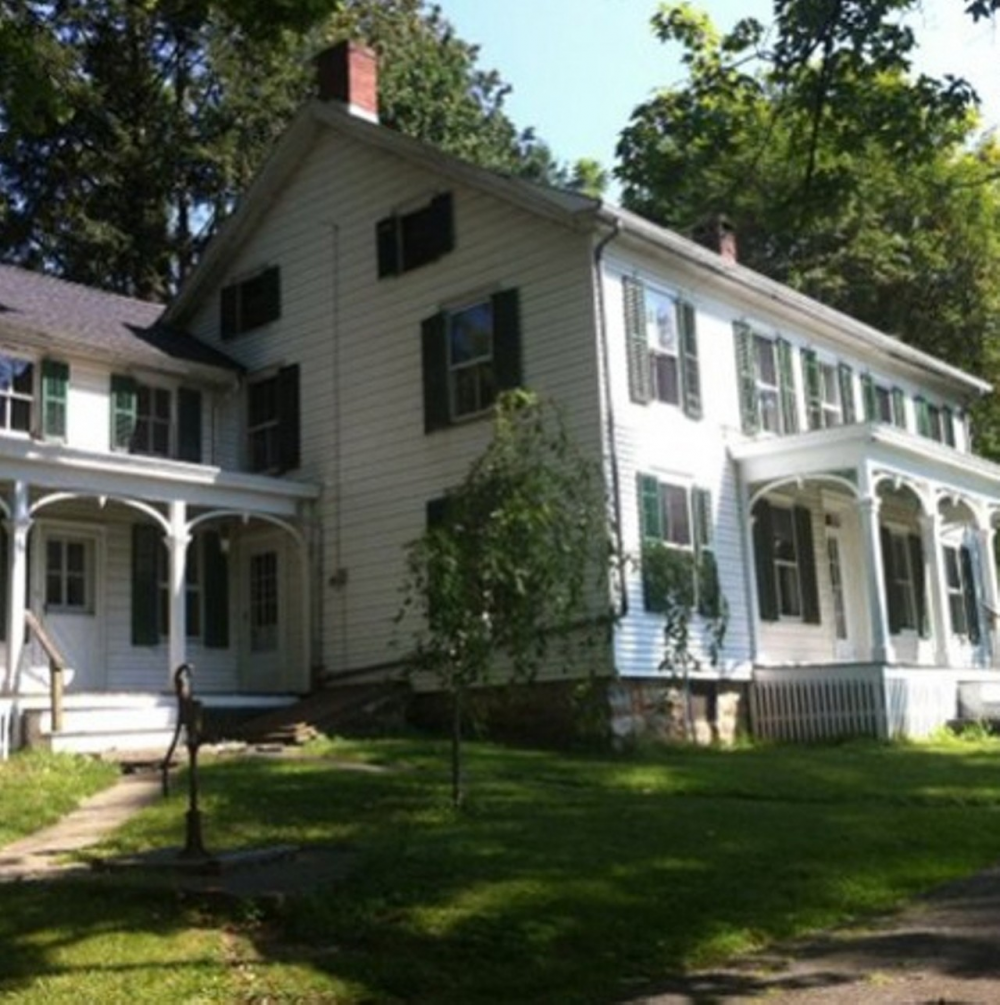 Source: thedenofmarbletown.com
Average review score: 4.9
Couple ratio: 30%
Everyone wants to re-visit their childhood days and the best way to do it is to visit Den of Marbletown in Kingston - an exclusive museum which houses an amazing collection of the much-coveted Steiff stuffed toys, a huge collection of Madame Alexander and Barbie dolls wood blocks and doll house furniture. This quaint farmhouse which has been converted into a museum beautifully narrates the history of stuffed toys. The museum also houses a huge collection of Barbie dolls and a small café where the owner serves mouth-watering dishes. A beautiful memory which anyone would love going back to, The Den of Marbletown leaves you aching for more fun!
What couples say about The Den of Marbletown
"I grew up with a collection of Steiff stuffed animals. I was excited to visit the Den of Marbletown. We were greeted by Steve who is enthusiastic and knowledgeable about Steiff history. The museum is housed in a home that was in the Basten family for 7 generations until purchased by Steve. Not only will you find creative displays of Steiff animals, you'll also see a collection of Madame Alexander dolls, Barbies and other various collectibles. The collection of Steiff animals really impressed me. There's a small cafe in the museum. Steve has been in the food industry for over 30 years. I was excited to see they served bubble tea!" - dahlia8
"So glad I came here. If you like Steiff, you have to go. Has everything for kids and adults. Reasonable price as well. Next time I am in the area I have to go back." - Kristen T
"Kids had a ball. This place is truly a labour of love. Playrooms upstairs and museum downstairs fun and out standing . Barbie dill collection amazing and variety of stuffed animals truly special Food was good as well. Worth a visit if you are in the area" - gorlinjay
Why The Den of Marbletown is a great date spot
"The Den Of Marbletown is a cozy unique magical destination unlike no other located in a 1860's farmhouse in the beautiful historic Rondout Valley. The Den of Marbletown is home to a Steiff Teddy Bear musuem, Steiff toy and collectable shop and a yummy cafe with rustic Italian food and Bubble Tea on the menu. Come learn the history of Steiff and the worlds first Teddy Bear. Come see our 1904 Rod Bear one of the first ever made. We have approx 3000 stuffed animals on display and also Barbie and Madame Alexander dolls and German wood toys. You will walk out smiling and educated knowing all about The Teddy Bear!", a representative for the spot told Dating Experts.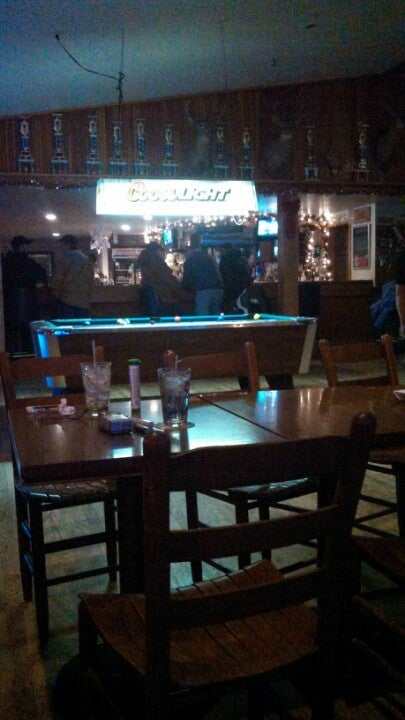 Source: thebrassraillocustvalley.com
Average review score: 4.3
Couple ratio: 30%
Authentic American food at its best, The Brass Rail in Locust Valley has a lot of feathers under its hat - one being its exquisite interiors, and the other its beverage menu. The menu boasts unique drinks, of which the chocolate martini is a must-try. To top it off the staff is friendly and very accommodating. The Brass Rail is the perfect example of an American gastropub and should be on any couple's Kingston to-do list.
What couples say about Brass Rail
"You can always stop for a drink and play a game of pool. Stop in and talk to the owner who is always friendly with anyone who walks in." - Sal S
"Good food good bartenders and brilliant owner " - Eilish Mc Mahon
"Great times. Bar tenders are great ." - Laura Giovanniello-Wiley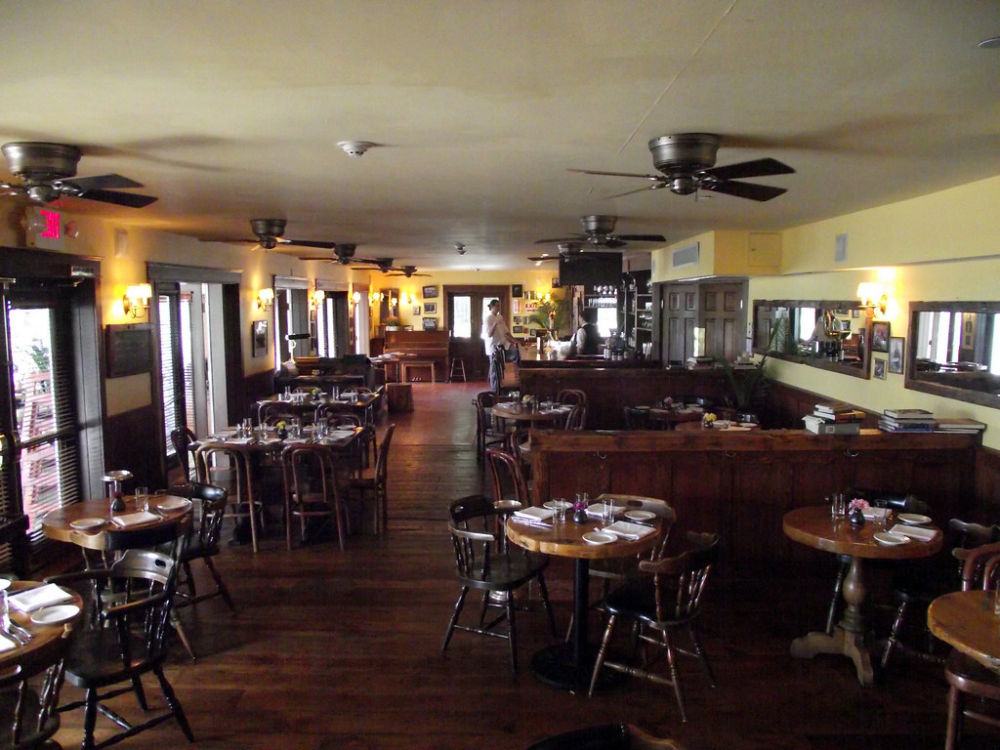 Source: therhinecliff.com
Average review score: 3.9
Couple ratio: 30%
Set in an historic American house restored about 15 years ago by the British-born Chapman brothers, this is boutique country hotel provides its visitors beautiful rooms with balconies overlooking the Hudson River. The authentic flooring is wooden, accompanied by stone fireplaces and an old Victorian Oak Bar which has been restored thanks to efforts by the current owners. The menu is all-American, with choices of vegan and vegetarian dishes. This joint turns into a pub in the evening, serving draft beers and playing good old country music.
What couples say about The Rhinecliff Restaurant
"Stayed @the inn for two nights. All rooms have balconies that overlook the Hudson river. However, if you don't like TRAINS and the associated sounds, you might want to look elsewhere. We enjoyed the sunrises and sunsets and the trains were not a problem for us. The restaurant was quaint, the food good and the staff was excellent. We were here (Hudson River Valley) for 8 days, stayed at 4 hotels (Hampton Inn and Castle Hotel in Tarrytown, and Beekman Inn and Rhinecliff in Rhinebeck) this was our favorite because of the friendly and caring staff. (the view didn't hurt either)" - Donato D
"Absolutely enjoyed this meal!! Service was slow initially but when the food came out it made up for everything! The steak and eggs with the English muffin worth it and the person I was with loved their meal also. Would definitely return for brunch!!" - James O
"We stayed at the Rhinecliff for a few days for our honeymoon and were expecting a standard hotel breakfast. We were so wrong! I could not believe how delicious the foods were! We ate in the dining room one night and they serve small plates perfect for sharing. The beef sliders were fantastic. Service at breakfast could have been better, though it was one young lady's first few days at work....but the dining room was not busy in the mornings." - TracyU0118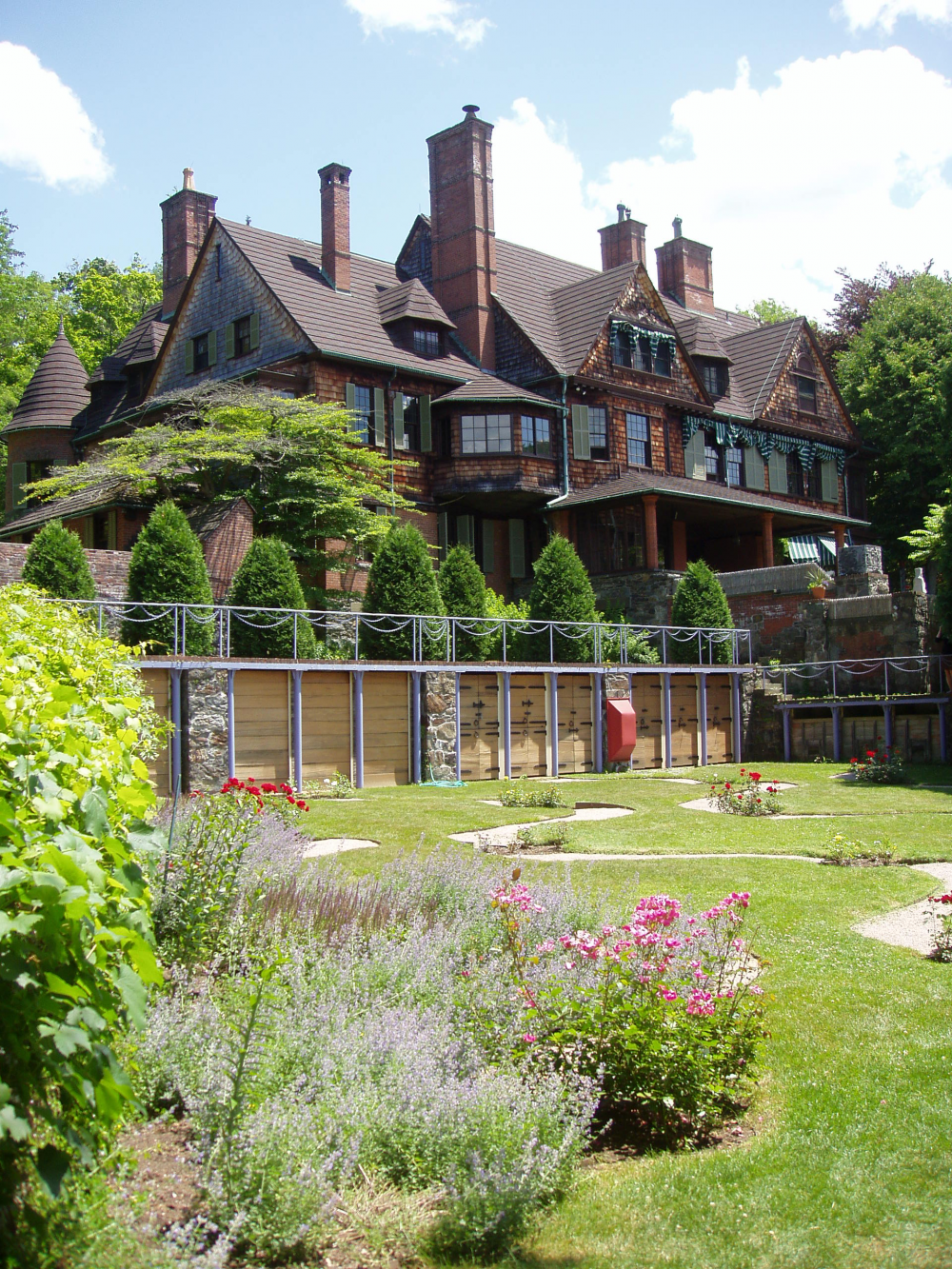 Source: thetrustees.org
Average review score: 4.5
Couple ratio: 29%
A visit to Stockbridge is incomplete if you don't visit the Naumkeag House. This 44-room mansion which was converted into a summer house by the famous lawyer Joseph Choate in the 19th century is a true architectural marvel. The lawyer's daughter's collectibles, sourced from all over the world, are on display for visitors to enjoy. Plus, a walk through the rich gardens will make you want to leave everything behind and stay in nature's lap. This historic monument explains the Berkshires' history and cannot be missed on your next visit to Stockbridge.
What couples say about Naumkeag House
"Wonderful display of Halloween pumpkins and lights for their Halloween event. Organized in handling the crowd. Best to go at dark" - Susan M
"While visiting with friends in Stockbridge we learned of, Naumkeag, The Choate Estate. Mr. Choate, an important NY attorney, built this exquisite home for his family in Stockbridge. This 44 room mansion with beautiful gardens and spectacular landscape. The house was filled with souvenirs from Mr. Choate's daughter's travels and are preserved for viewing. The tour guide explained the importance of The Choate Estate and it is a fine addition to visiting in Stockbridge." - sngeranium
"A short walk from the centre of Stockbridge this New England 'cottage' is a delight. The interiors are all original and as the last owner left them. It was built by the Choate family and our excellent guide made the whole family come to life. Not well known so grounds etc not crowded." - leafpeeperbristol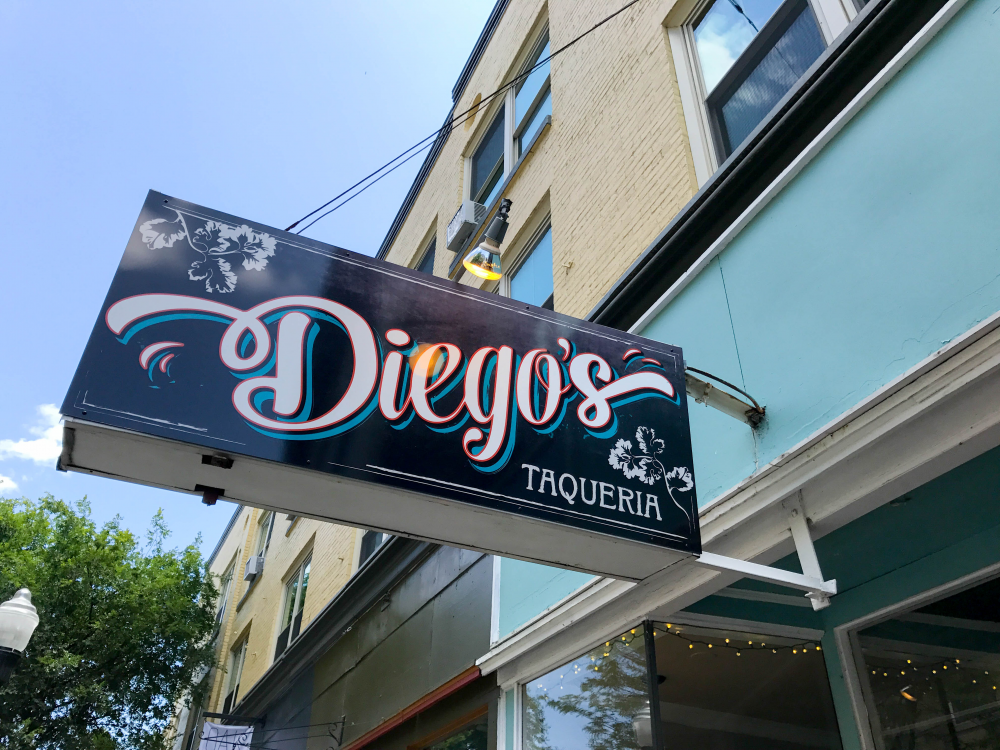 Source: diegostaqueria.com
Average review score: 4.5
Couple ratio: 29%
If you want to experience a wholesome taco experience complete with good food, a great vibe and a diverse menu, Diego's Taqueria is the place to be. With a huge variety of tacos, vegetarians and those with dietary restrictions will not be disappointed and even taco connoisseurs will find something unique. They specialize in giving their signature touch of locally sourced ingredients to street-style tacos, transforming a standard favorite into a gastronomic delight. They also have sandwiches, salads, bowls and other side dishes along with perfectly complementing drinks. The friendly service and superb food will surely leave a mark on your date night memories.
What couples say about Diego's Taqueria
"Hands down BEST TACOS EVER! Creative menu with vegetarian options and fresh local produce! Their brussel sprout tacos (seasonal) are the best thing I have ever tasted. Cant wait to go back!" - melo54
"Great little place, cute decor, LOVE these tacos, can't get enough, never really sure what to get since most of the food is a different kind of favorite. I live in Kingston and this is my go-to dinner spot when I get a chance to eat dinner or lunch out. Previous reviewer calling this place "divey" is baffling and absurd. Minimalist, perhaps but divey? You can find "divey" in Kingston, (see Snapper McGees) but not here. Clean, friendly, quick service despite usually being pretty full almost crowded usually. GO HERE for american/mexican cuisine. Really thoughtful recipes, different." - Pepper Anne
"This is a great little establishment focusing on tacos. There is a huge variety . I tried the street corn and it was very good." - TYRRELL_10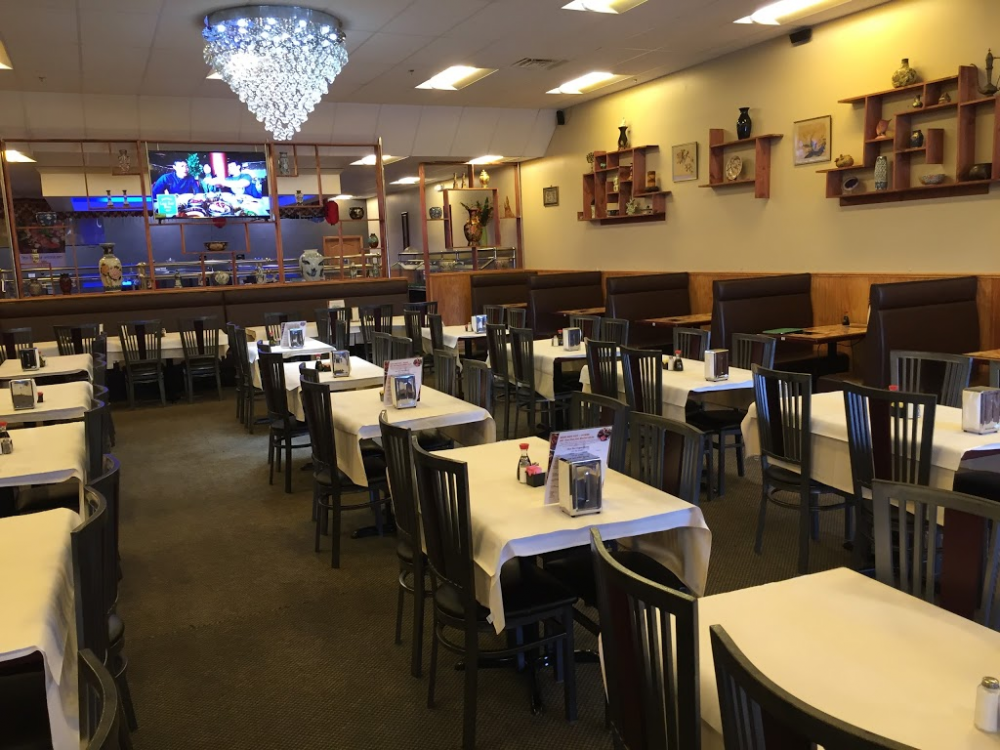 Source: superbowlcuisine.com
Average review score: 4.2
Couple ratio: 29%
Grab a mini made-to-order hotpot and make your date stellar at Super Bowl Cuisine in Kingston. Offering ethnic Chinese food, this restaurant showcases remarkable Asian culture by serving traditional hotpot broth with your favorite ingredients. Let the sauce of your choice add tang to it, and there you go! It's all-you-can-eat for $25 per person.
What couples say about Super Bowl Cuisine
"For anyone who loves Chinese food, this is the place to go. The food is terrific, the portions big and the prices are reasonable. Highly recommend!" - tbrady1
"A group of 10 of us went to dinner last night. 2 did the hot pot and rest ordered from the menu. Everything was very fresh, great taste, nice and hot. The staff is very attentive and friendly. This is a definite do offer!!! We'll be ordering lunch from them too, they deliver!" - Kim K
"We have eaten here maybe 3 weeks before this Visit (10-2-18 around 5 pm) We had a couple lunch specials Cashew chicken for me and Honey chicken for my husband. Both meals were awesome, very tasty and flavorful, the soup and egg rolls equally unique with distinctive flavors. It was a great treat. So when we had a special occasion to celebrate we definitely wanted to come and try the Hot Pot. It's not just a sit and wait meal it's very interactive. Highlights were the beef and pork balls, dumplings, chicken, and all the fresh veggies
As great as the food was the attentive Staff was Fantastic. Several times they check the Broth - The manager came by to make sure we understood how to cook and enjoy Everything. We were asked after each different item we cooked if it was good. All in all a fantastic evening and I'm 100% shocked But also pleased I didn't once pick up my Phone — Photos would have been nice— But the experience was so great I didn't think of it" - LesliVT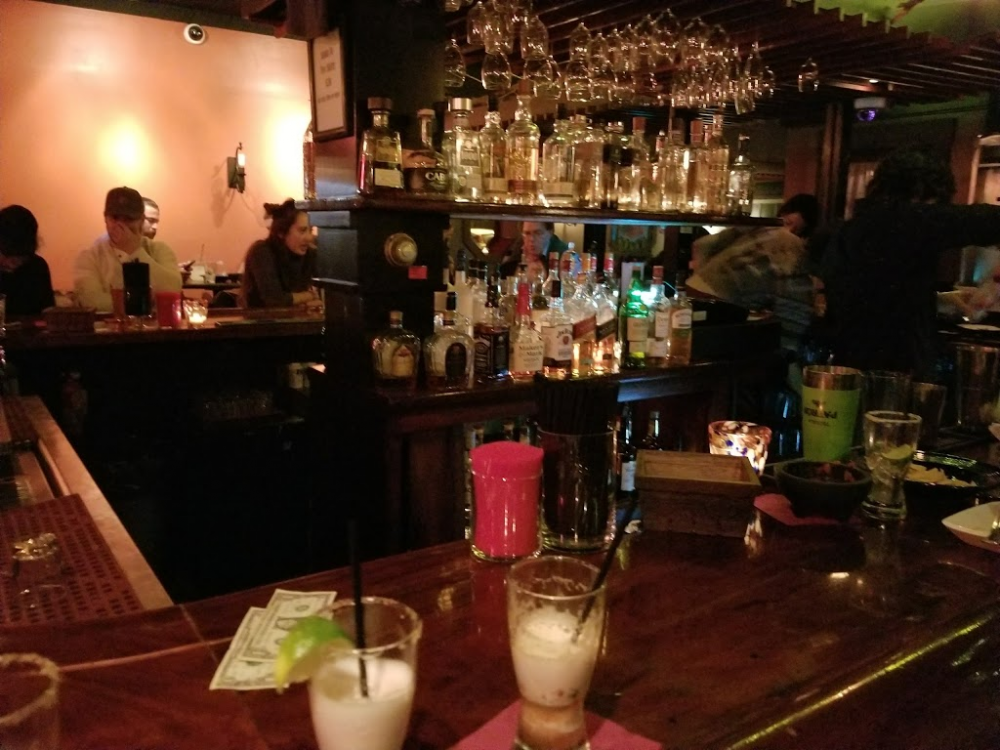 Source: santafekingston.com
Average review score: 4.5
Couple ratio: 29%
Do you love Mexican food? Welcome to Santa Fe Uptown, an extension of the 30-year-old original Santa Fe Mexican joint in Hudson Valley which brings authentic Mexican flavors to your plate right in Kingston, NY. You have options of gluten-free and vegan versions of quesadillas, tacos, salads and burritos. The cocktail menu has a variety of Margaritas which would get you hooked and make you come back for more. Not to forget, this is heaven for tequila lovers - Santa Fe has one of the widest tequila collections in the Hudson Valley.
What couples say about Santa Fe Uptown
"If you're looking for Chili's-style Tex/Mex, this is not the place for you. On the other hand, if you want some authentic and sometimes inventive Mexican food, this IS the place for you. The ginger margarita is divine. I had the special Tamale appetizer as a main course with salad and rice/beans. Friends enjoyed their tacos and chimichangas. Atmosphere was fun and friendly and the staff was appropriately attentive. I'll go back, for sure." - CWFort
"Best place for food and drinks in the area. Excellent options that are authentic with fresh ingredients." - Michael N
"This has become one of my favorite restaurants. The food is always good, the margaritas are always delicious, and the staff is always friendly. You can't go wrong." - Rinnamontoastcrunch
Why Santa Fe Uptown is a great date spot
"Santa Fe Uptown makes a great date spot because it is cozy and inviting, the staff is warm and welcoming, our guests are super fun, and the food and drinks are excellent!", Santa Fe Uptown co-owner Annie Demosthenes told Dating Experts.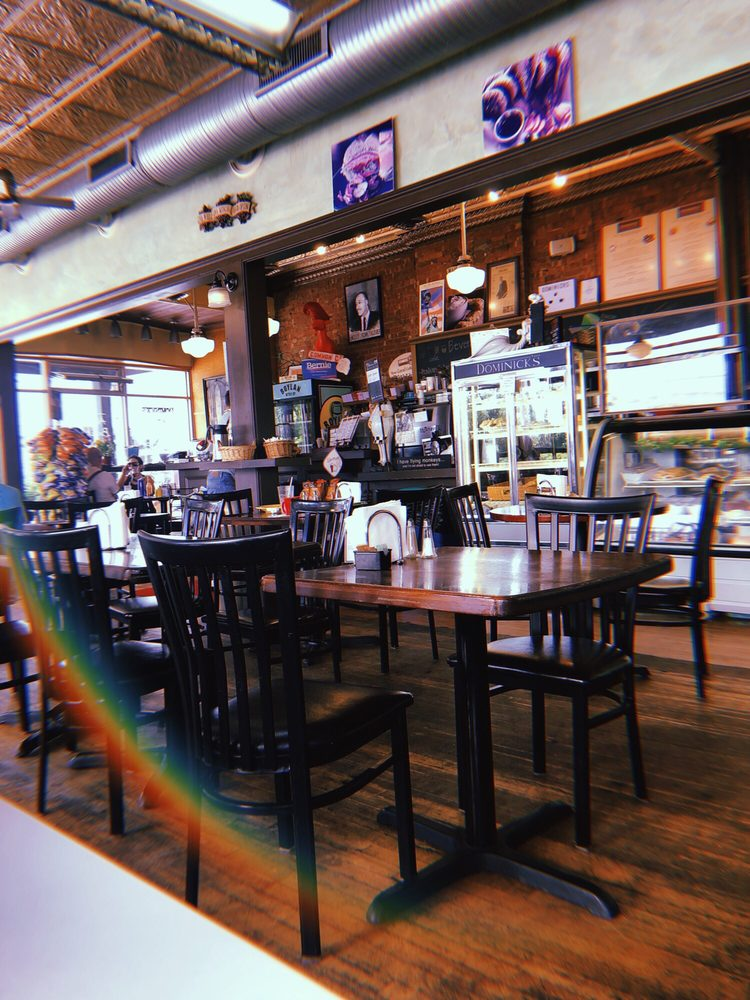 Source: dominicks.cafe
Average review score: 3.9
Couple ratio: 28%
Dominick's Café is a healthy breakfast place which offers a variety of sandwiches, pastries, and good coffee to top it all off. An old house converted into a modern café in an uptown Kingston, Dominick's provides free Wi-Fi and is run by very friendly staff who are ready to serve you with a smile. Their menu combines modern food and old school recipes which makes it a unique and interesting experience for your date. It has enough options for vegetarians, vegans and meat lovers alike.
What couples say about Dominick's Cafe
"Popped in today on my lunch hour break from grand jury duty and ordered the Mary sandwich with a side of Greek pasta salad to go. The sandwich was an absolutely delicious sliced turkey with fresh tomatoes and lettuce on lightly toasted multigrain bread. Greek salad included tomatoes, red onions, cucumbers, black olives, feta cheese and pasta. Both were packed neatly in a little brown to-go box and included a fork. I was exceptionally pleased with my lunch. Service was quick and friendly. I have no doubt I will be back again in the next couple of weeks!" - Bethany G
"I got the family recipe french toast with organic maple syrup. All meats are free of antibiotics and growth hormones. Homemade lemonade, fresh squeezed orange juice, the list goes on, it was hard to decide what to order! The service was quick and efficient and friendly. The interior had a lot of character and style." - GaelicGirl7
"Been a fairly regular visitor to Dominick's for a while now. Delicious food and great coffee. Good place to hang out, free Wi-Fi, newspapers. Love this place." - zetec2000
Source: cgourmetkingston.com
Average review score: 3.2
Couple ratio: 27%
C Gourmet is one of the finest spots in Kingston to satisfy Chinese food cravings. C Gourmet serve a unique Sushi buffet for under $25, featuring 7 kinds of sushi rolls - a true local favorite. As well as sit-down meals, C Gourmet offers quick takeaways in case you're cosying up in a nearby hotel.
What couples say about C Gourmet Restaurant
"Gives you items from sushi to chinese. Staff is alway pleasant. Food is alway fresh. I have never had a bad experience here." - katfreer
"Cool atmosphere, prices reasonable. Service OK. But hey there busy. The food was awesome and the desert was real good, some kind of Chinese's creation. Recommend highly!" - MDP601
"I've never ordered from this restaurant before and I had a great experience. I was able to choose what I want for delivery through the app. I was also able to add some notes such as a request for extra sauce. And then when the food got here it was still very hot and the food was delicious ...probably one of the best order of steamed dumplings I've had in a long time. Sushi was awesome as well." - Msmc2015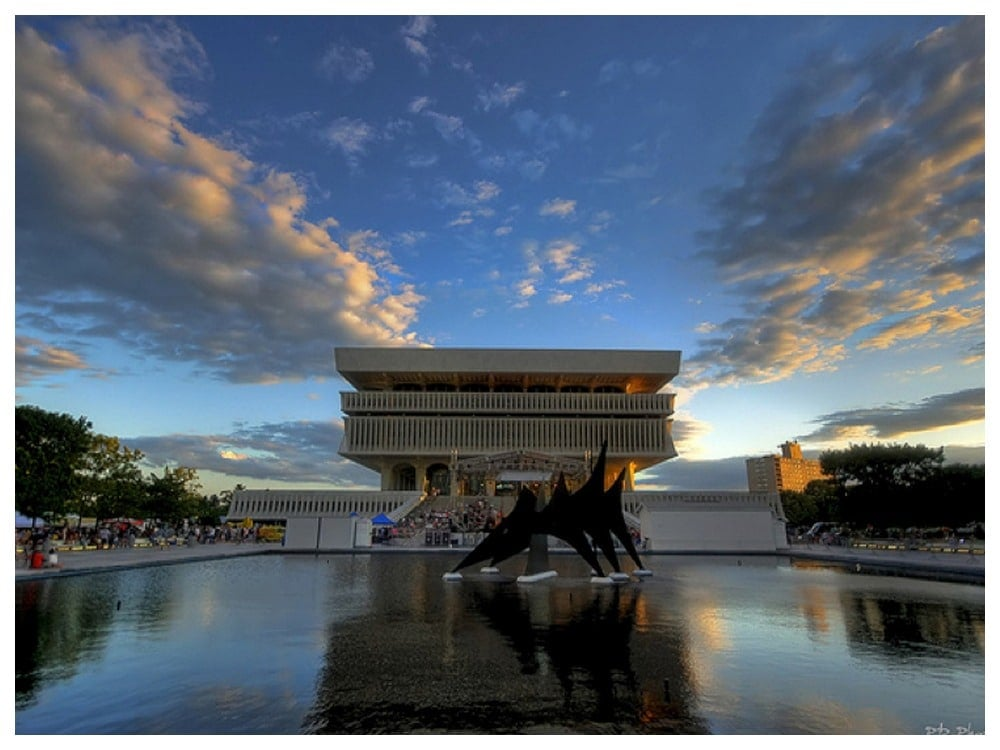 Source: nysed.gov
Average review score: 4.6
Couple ratio: 22%
The New York State Museum in Albany narrates the history of how the local area has evolved over the centuries. The museum provides free entry to all individuals and displays a collection of artifacts which help you understand the history of one of the most history-packed states in the US. Collect a map on your way in so you don't miss out on anything.
What couples say about New York State Museum
"I went to this place yesterday!! They had so much random stuff about New York!! They had birds and buildings and big statues and al the other bs!! You should all come here if you have nothing else to do or you just want to!!" - Josh D
"Many floors to explore, Family friendly leave lots of time to go throughout all the floors. Definitely recommend have to go back" - Jean A
"This museum is free to enter and it is amazing. There is so much to see and the exhibits are arranged very logically. Each section is excellent. There is a lovely children's area." - UlverstonJanet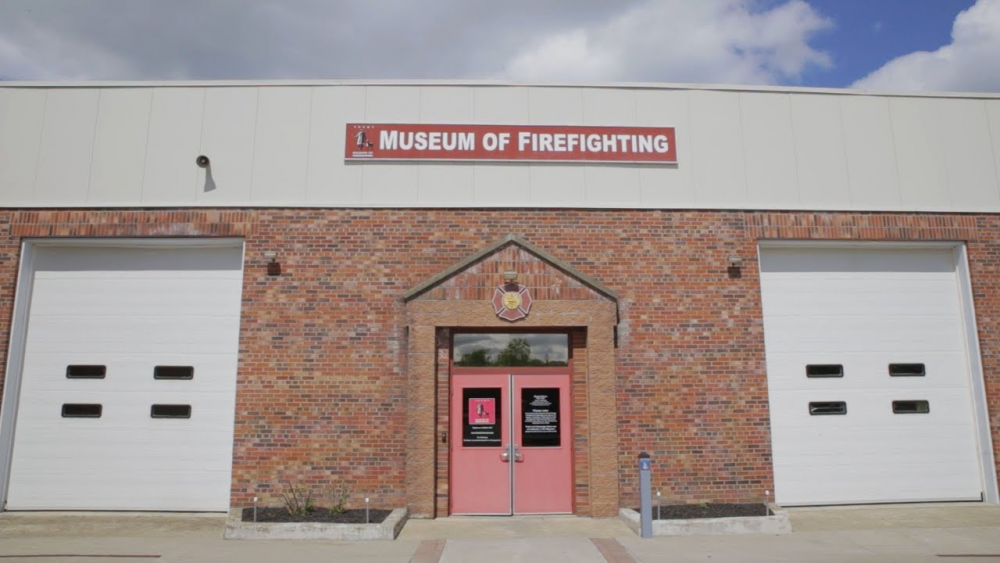 Source: fasnyfiremuseum.com
Average review score: 4.6
Couple ratio: 21%
Looking for a child-friendly place to date? The Fasny Museum of Firefighting a speciality museum is the perfect place to take your kids to learn about firefighting and have fun at the same time! It has over 100 kinds of firefighting trucks, hoses, and other equipment from all over the world on display. Plus, a fascinating exhibit of how the equipment has evolved over the years. There is a special play area for kids where they are kept occupied with various activities while the adults can explore the grounds.
What couples say about Fasny Museum of Firefighting
"Although I've lived in the area for decades, this was my first visit to the fasny museum. What a pleasant surprise! This museum was so interesting, with lots of fire trucks and equipment. I learned so much more than I thought I would so I highly recommend this for adults. Also Great place to take kids on a rainy day since there are plenty of hands on things to do." - Mary B
"This museum houses a LOT of trucks-many really old ones-I would say their collection rivals the NYC Fire Museum in that respect! Staff was lovely and helpful. Not crowded when we went on a summer Saturday afternoon. Many interactive exhibits for kids which were fun Appropriately sized gift shop that was well stocked. Only recommendation from my son was he wished there were "more trucks to climb in" but it was a 10 out of 10 for this Mom!" - Janis M
"Very nice place to see history of fireman & their trucks. Well worth the visit especially with children
" - 654Barb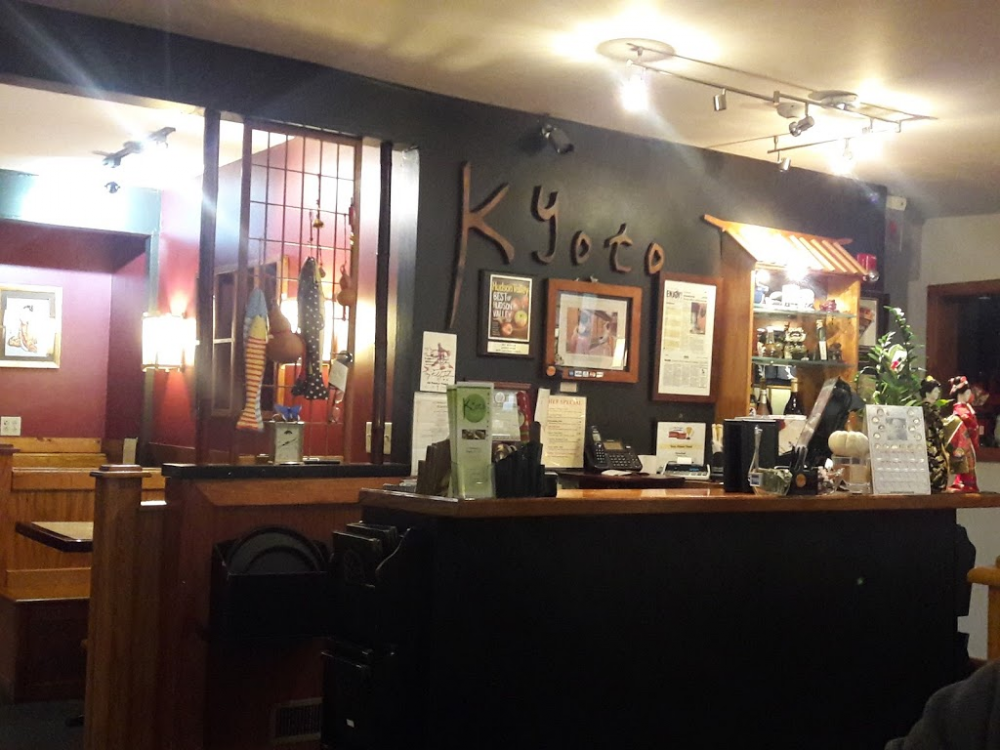 Source: kyotokingston.com
Average review score: 4.4
Couple ratio: 21%
Kyoto Sushi, an authentic Sushi and Sashimi joint, brings great Japanese cuisine to a romantic spot in Kingston that guests describe as "like entering Japan itself". The seaweed salad and the Miso soup is an all-time favourite of locals and recommended by tourists too. The menu offer choices to all kinds of food eaters and celebrates authentic Japanese cuisine with dishes like Fuji Mountain rolls and octopus soup. The service is quick and friendly, with the staff helping you make the correct choices. Kyoto Sushi should be on your list of must-visit food joints in Kingston, NY.
What couples say about Kyoto Sushi
"I always visit here when I am in town from CA. The food always far outweighs anything I can get in CA! The rolls are delicious, the seaweed salad is outstanding, and the service is always top notch!" - LizzyLou2222
"Late dinner after road trip. Good hot towels and hot saki. Excellent miso soup. Fried tofu appetizer. Kamakazi and Tokyo rolls. Always fresh tasty sushi and rolls. Nice people too." - bruce t
"Went to lunch with S.O. on a Friday. In and out in about 40 minutes and thats chatting a while. Lunch Box Chicken Teriyaki, with Miso soup, Eice, Shuami, California roll about $10. Great deal great food and well worth a stop" - DeltaBiker
Source: papasbestbatch.com
Average review score: 4.9
Couple ratio: 21%
Are you visiting Red Hook anytime soon? Papa's Best Batch is the perfect place for a casual lunch. This joint is run from a 1972 Airstream trailer at Greig Farm by Jody Apap, who is called "Papa" out of love by the locals. This eatery (which started in Jody's back yard) is now supplying smoked goodies to various stores all over the country. After experimenting with smoking techniques, Papa's developed various unique flavors which are now all the rage among locals.
What couples say about Papa's Best Batch
"YUM! This is the lunch spot to go to if you're in the area. There are 5 picnic benches, all decently spaced apart to give diners privacy while they eat. We got there right after a big order went in so they could not take our order for around 10 minutes. While we waited, the people were piling into the line so come prepared for a bit of a wait. However once we ordered, the food came relatively quickly. The brisket sandwich can come with a side of the slaw or potato salad, but the slaw is already on the sandwich so I would suggest the potato salad. The bread was fresh, the brisket was delicious, and the potato salad was tasty and plentiful. Since it is all outdoors, it is dog friendly. This also means that you will be sharing your picnic bench with the bees." - Heather F.
"Amazing food, amazing service! My entire family loves this place. The food is a fantastic value and is always delicious. They have a great selection and are always kind and helpful. Love, love, love!!" - Amy O
"Stopped here on a whim. And I'm so glad we did. Jody was so nice and friendly the food sandwich was awesome. And the seating is a plain bench you share with others to over look a Sick view of nature. I highly recommend this spot it's a great eats and a great conversation piece. Everything looked great but I got the chicken pesto and Basi got the pulled pork. So good!!!! And it's fresh unsweetened iced tea" - Brian M.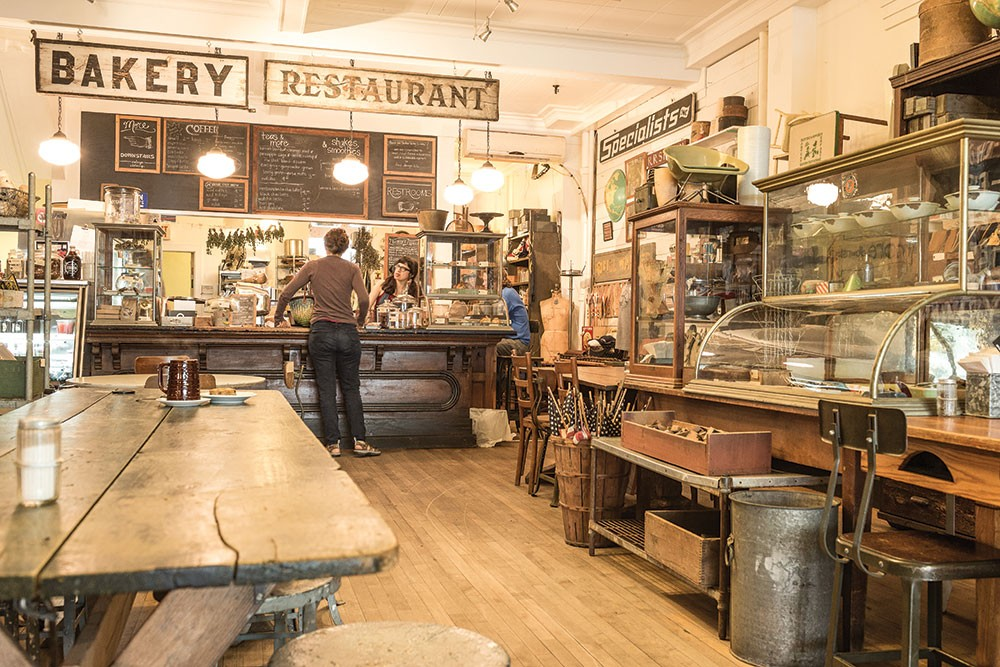 Source: outdatedcafe.com
Average review score: 3.3
Couple ratio: 21%
This quaint place in uptown Kingston takes you back in time with décor that is fully adorned by antiques - and these same fascinating objects can be bought by customers, too. With ample place to sit and a lovely collection of antique clothes, accessories and furniture, Outdated Cafe makes your date interesting and gives you a taste of the country's rich past. The menu here offers gluten-free, vegan and vegetarian food options.
What couples say about Outdated Cafe
"After a morning dance class at BSP, two friends and I went across the street and thoroughly enjoyed our breakfast at Outdated. The latte was made to perfection. The options on the menu were excellent. I was completely satisfied with my choice of scrambled eggs with goat cheese and kale. It came with salad and gluten free toast. All were cooked and presented with perfection. We enjoyed outdoor dining and felt relaxed with the ease and pace of service. The wait staff was so pleasant. I look forward to going to Outdated again!" - Elise G
"I love outdated. The interior space/decor is really cool with a vintage vibe to it. Half Antique store (Think 50-60's Americana) half organic café. . This place is super popular and always full around lunch time. But, it's worth the wait too. I love the quinoa bowl and the OTD sandwich. Also, the banana bread smoothie.. OMG. Sooo good. I'll revisit whenever I'm in the area. A perfect stop on your way to the Hudson Valley or the Catskills." - Per N
"Stopped in for breakfast with some friends while visiting Kingston. It was such a cute place filled with mixed furniture and delicious goods. In addition to the yummy breakfast (eggs with kale and goat cheese) I split the pumpkin pancakes with my friends. Before leaving I bought some scrumptious apricot and sage cookies. Didn't expect them to be so delicious." - Pipsy05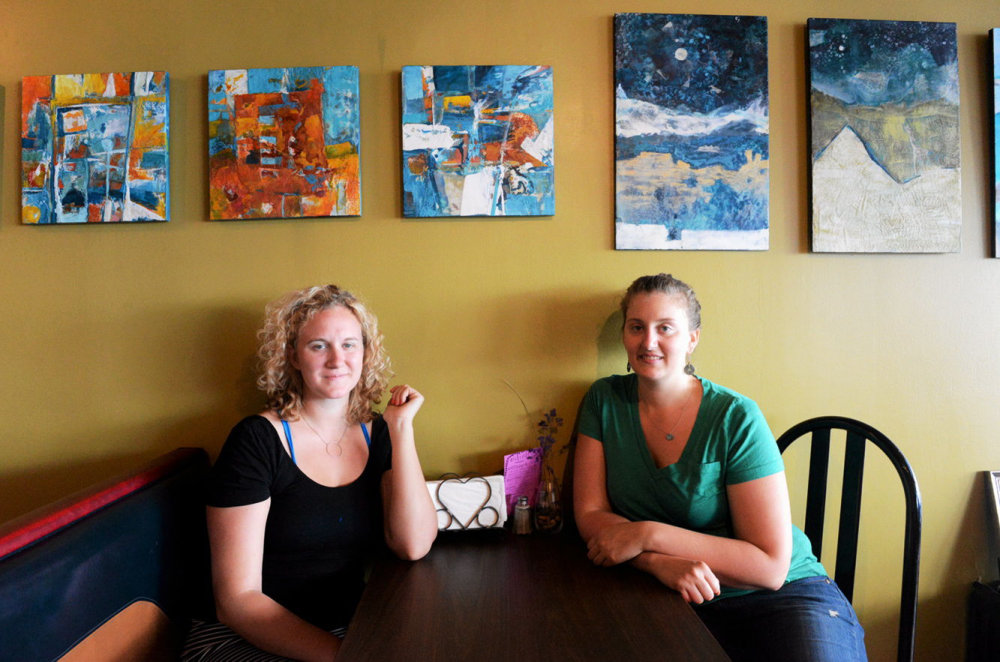 Source: sissyscafekingston.com
Average review score: 4.5
Couple ratio: 19%
Sissy's Café in Kingston is a creative eatery where you can take your date for raw juices, nutritious smoothies, and classic deli sandwiches. The food is made with locally-sourced, sustainable produce from nearby suppliers like Boice Brothers in Kingston and Feather Ridge Farm in Elizaville. As well as over 10 different kinds of sandwiches, Sissy's offers organic iced coffee, micro brew beers, and coconut water! So, whether you're vegan, gluten-free, or not fussy, Sissy's has something for you on the menu.
What couples say about Sissy's Cafe
"I'm local but didn't know this gem existed. The "make your own" salad is super fun. Both dressings, yes "both" LOL, are delicious. Out door seating as well, very tiny but that's just fine. Staff was very sweet" - Erika
"Great breakfast place. The southwestern wrap and fresh squeezed oj is unbeatable. Great addition to busy uptown kingston." - vacayman21
"Amazing little place. Great wait staff. Gluten free options. Good coffee served in a to go cup or in house in one of the eclectic mugs you can choose. Fun!" - kkoenig7280