The 23 Top Dating Spots in Indianapolis (According to Couples)
Nicknames like Railroad City, The Crossroads of America, and the Racing Capital of the World could make it seem like Indianapolis only has something to offer for fans of sport and transportation, but that's completely false. While it does have plenty of automotive museums and race tracks, Indy is also home to one of the largest collections of historical monuments, the world's largest children's museum and a ton of undiscovered date spots to make your trip special. In this article, we looked at the most highly-rated date destinations according to online couple reviews so we could give you an accurate picture instead of just a top list of the most generally popular. Here's how the rankings turned out.
Source: Chatterbox
Average review score: 4
Couple ratio: 39%
Anyone with a taste for jazz should drop by Chatterbox Jazz Club. As one of, if not the best jazz clubs in all of Indianapolis, Chatterbox Jazz Club has been serving up liquor alongside beautiful jazz performances for over 36 years, with no signs of stopping. They've got live bands playing every night, with free performances from Sundays to Thursdays. You'll have to pay $8 in music charge and $7 in cash on Fridays and Saturdays, though. Chatterbox Jazz Club opens nightly from 4:00 p.m. onwards. If you or your partner are in need of some jazz to soothe your soul, then drop by at Massachusetts Ave. and enjoy the music. You can even join their club to take part in events such as bowling every now and then, too.
What couples say about Chatterbox Jazz Club
"My husband and I stumbled upon Chatterbox our first night in Indy. What a fantastic live music venue! We loved it so much that we went back the next night. Both jazz bands were fantastic! Fun place!!" - Susan B
"Love-love-love this Jazz bar!! You like live music at a local bar... Well this is the place for you!!!" - Marie W
"Dive Bar jazz club. Perfect location for great live jazz and atmosphere. Went on a Sunday night which is a no cover night. It is a dive, but I say that as a guy that loves going to dives to hear great music. Heard some great straight up jazz. Biggest issue getting there was parking, as it seemed like a busy area. Parked a few blocks away on the street. Maybe locals could give you an easier place to find a spot. It's a Cozy place, casual, was pretty busy with friendly jazz fans and live music that started a little after 8pm. Not many food choices, (the bartender told us they were not a restaurant) but the place had some inexpensive appetizers like nachos, small frozen pizza, popcorn. Was able to use my debit card and ran a tab. I had the Jamaican patties that were very tasty, and had a Guinness on tap. But the real attraction is the music. If you love hearing live jazz in a comfy atmosphere, you will love this place. Come just a little early to get a good seat. Check their website for who is performing as it says live music 7 days a week. Not always easy to find places like this that still support live jazz, so give them your business, and if you go, don't forget to tip the performers and your waitstaff." - Zigmundmurphy
Why Chatterbox Jazz Club is a great date spot
"We have always been a comfortable place for singles to gather with friends to or discover solo. We are so cozy, so authentic divey, and so jazzy that single customers feel safe & comfortable. Our staff strives to ensure that every day. They regularly tell me that they suggest a first date or a subsequent date at Chatterbox because of the way the feel when they come alone or with significant friends. Authentic, unpretentious, inexpensive and JAZZ! That is our special formula!"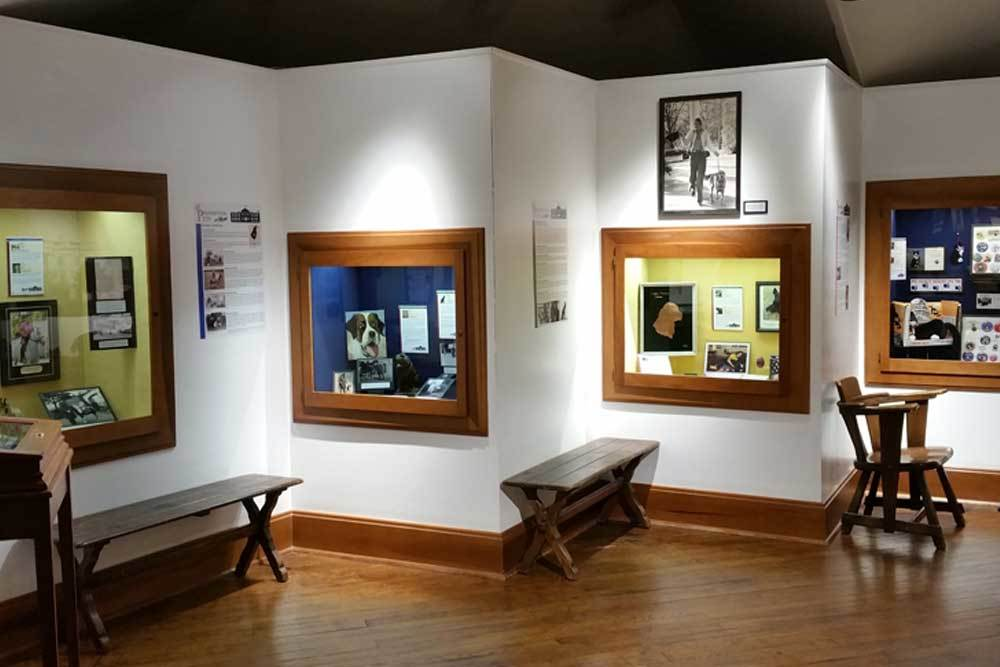 Source: Benjamin Harrison Presidential Site
Average review score: 4
Couple ratio: 34%
Whether it's for the history, the politics, or both, there's a lot to unpack when visiting the Benjamin Harrison Presidential Site. As one of the largest collections of memorabilia of America's 23rd president, all displayed in the very home he lived in, his historic mansion. Benjamin Harrison's history and personal collection aren't the only things worth checking out in your visit, though. The site also hosts theater performances that feature 19th and 20th-century plays at their candlelight theater. The site is open from 10:00 a.m. to 3:30 p.m. from Mondays to Saturdays and 12:00 p.m. to 3:30 p.m. on Sundays.
What couples say about Benjamin Harrison Presidential Site
"We have been to many Presidential homes over the years from Washington, Adams, Lincoln, Pierce, Arthur, Coolidge,Roosevelt's....and this is among the best. Knowledgeable guides, beautiful architecture, nice original furnishings it was an excellent tour and well worth the visit. I would however increase the size and variety available in the gift shop as it was too small and didn't have a great variety of items to select from. If you are a history Buff I strongly recommend the Harrison House." - joemF6485UB
"We have been to numerous historic homes over the years. This ranks with the best of them. Harrison was a wealthy lawyer before becoming president and this house and it's well preserved artifacts reflect this. Guided tour by volunteer was well done. There is a small admission charge but you'll be in here for around an hour. I believe you're allowed to take photos inside. Well worth your time!!!" - funhogs2
"This is a great home tour. Benjamin served one term as the 23rd president of the United States from 1889 to 1893. He was a grandson of the ninth president, William Henry Harrison which created the only grandfather–grandson duo to have held the office. Another historical fact is that Benjamin served between the two terms of Grover Cleveland! His wife Caroline helped found the National Society of the Daughters of the American Revolution (DAR) and served as its first President General. The house is full of these history lessons, as our docent Jayne meticulously tied in the history with the house. You start in the visitor center then walk around to the front of the house where you then tour all the rooms on three floors! Interesting to us was that the historical house marker at the front door entrance shows Caroline's DAR position above that of the President's! An elevator is available for those in need and photos are welcomed. Parking is tricky!" - Disneybus
Why Benjamin Harrison Presidential Site is a great date spot
"For those couples who connect over history, the Benjamin Harrison Presidential Site makes for the perfect day date. Learn more about each other, as you learn about our nation's 23rd President. Looking for more romance, couples can explore the Candlelight Theatre, a dedicated company of seasoned actors performing a combination of mysteries, comedies and thrilling historically-inspired tales. The Presidential Site also hosts outdoor activities, like Croquet, for those couples who like a little, fun competition."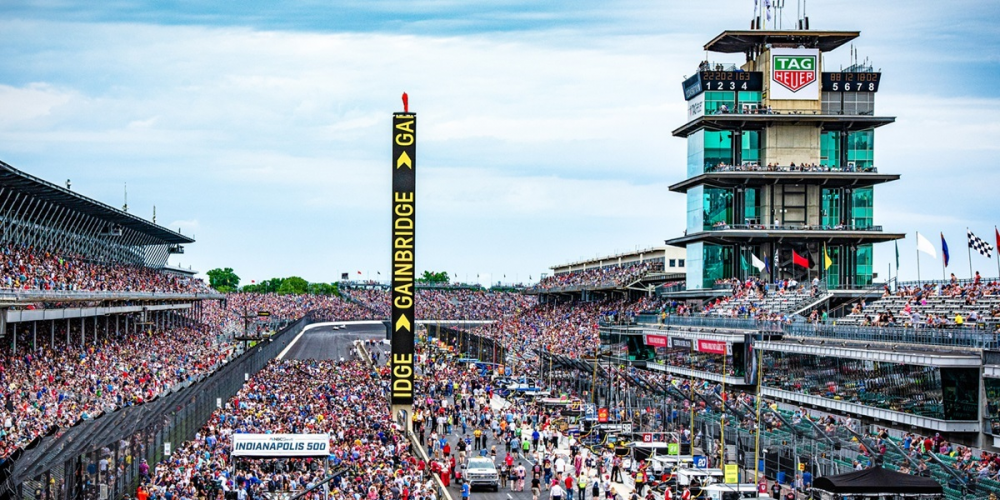 Source: Indianapolis Motor Speedway
Average review score: 4
Couple ratio: 33%
Local motor junkies and race fans should know about the Indianapolis Motor Speedway by now. As the racing capital of the world, Indianapolis Motor Speedway hosts some of the most prestigious races annually, with fans from around the world gathering to watch their favorite racers outpace each other. From NASCAR to Formula One, there are plenty of racing events to watch all year round. Tickets for 2020 are available now on their website, so buy a couple for the event you plan on heading to with your partner and enjoy the cheers of fans and the sound of revving engines.
What couples say about Indianapolis Motor Speedway
"We opted for the museum and trolly tour of the raceway. The museum is filled with former cars along with riding gear. It is pretty awesome to view some of these things up close. The tour was great, bringing you to see behind the scene things you would never get to see." - OldBridgeTraveler
"Lots of fun to see the race. I have been several times and always nice. Amazing to see what they allow to bring into the race in coolers and bags. Makes it not too expensive. Plenty of bathrooms and getting back and forth to the track is not bad at all. I think the city does a great job organizing this event." - petem146
"My first visit and won't be the last! There was so much to see at IMS. We got to go to the pit and meet some of the drivers and watch qualifying. There was so much energy in the air! Looking forward to May 2019 events!" - angelj0621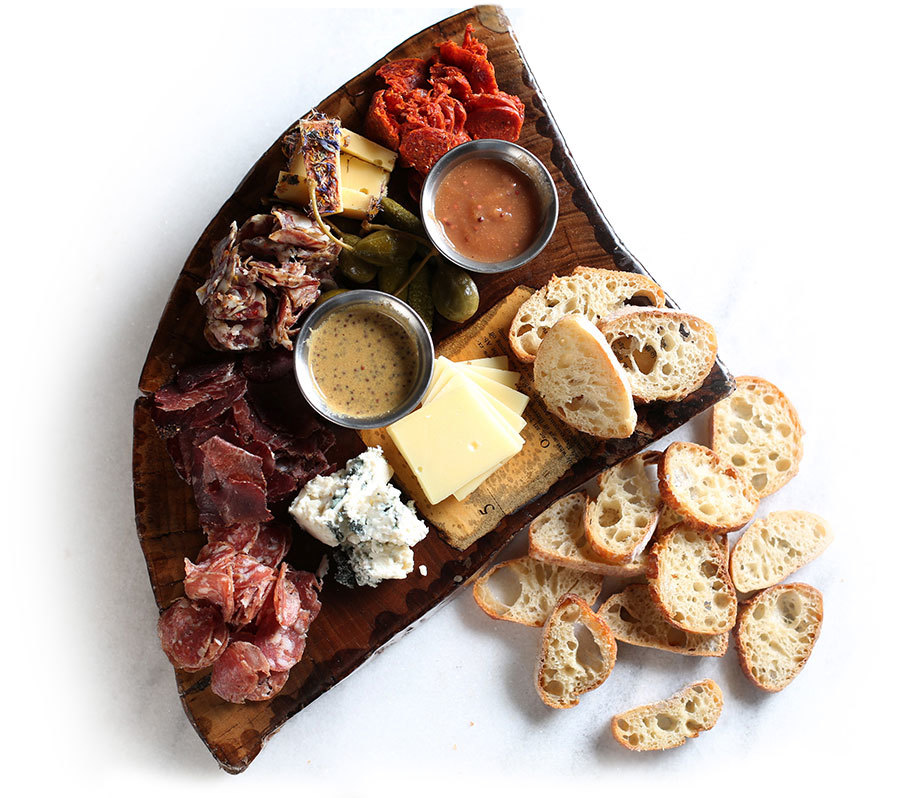 Source: Bluebeard
Average review score: 4
Couple ratio: 32%
As an award-winning restaurant and a James Beard semifinalist, Bluebeard knows how to serve its guests. The establishment partners with farmers for fresh ingredients, and uses their in-house bakery for even fresher bread. Their house sommelier also serves some of the finest wine in town, with everything from homemade concoctions to well-known varietals. Bluebeard is open from 5:00 p.m. to 11:00 p.m. from Mondays to Saturdays and 5:00 p.m. to 10:00 p.m. on Sundays. The restaurant doesn't accept any reservations, so drop by at 653 Virginia Ave. to see if they've got room for one more couple.
What couples say about Bluebeard
"The menu changes a lot so I won't review specific items in detail, but everything is fantastic here, the foodd, service, and location are great. They usually have a steak on the menu and it is fantastic, the brussel sprout dish is a must if its on the menu and the grilled breads with anchovy butter are great! Dont eat at chains in our Fair City, go to places like this" - IndyEastJ
"Eclectic small venue perfect for an evening out. This restaurant is about the experience. You don't go here wanting to rush out! We shared an appetizer and small dish which were both excellent! Wait staff was friendly and a great resource to explain the menu. Thanks for an evening out to celebrate our anniversary!" - finderat97
"I came to this restaurant with my husband for our anniversary dinner. We got there early in the evening and the host and our waiter were very friendly. I could tell that they liked their job and it reflected in their service. Also, I had gotten a card for my husband to celebrate the occasion. We then accidentally left it there, when I called later that night they had noticed the card and kept it safe for us until we could come and get it the next day. Very nice staff and restaurant, I will be back. Make sure you try the desserts they are amazing." - Abby H
Why Bluebeard is a great date spot
"Bluebeard is a one-of-a-kind, farm-to-table restaurant where you can celebrate life's many milestones or escape from the ordinary. From intimate lunches to slow down time to eclectic special events for an adventurous date night, Bluebeard has a unique experience for every occasion" - Lauren Martin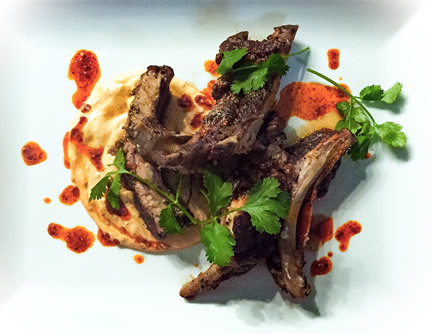 Source: Festiva
Average review score: 4
Couple ratio: 34%
Festiva is a Mexican restaurant home to a family-friendly experience with authentic Mexican cuisine. Enjoy some French toast or a Mexican twist on the classic Eggs Benedict, for brunch, or enjoy some tacos, Ensalada, or carne asada for dinner. Other than their meals, Festiva also serves up some great liquor options for those dining in during the evenings. They've got margaritas of different varieties as well as some special cocktails. Including their Flor de Mayo and Pepito. If you're planning on going for something light, don't worry - they also have beer for sale.
What couples say about Festiva
"Great unique Mexican place, Many recipes have been passed down through the owners family, His Mom's Mole is fantastic Chicken Tinga Tostadas, Fish Tacos, Shrimp Tacos Al Pastor Tacos are all standouts as well as Pollo Achiote. They have a great Tequila list and make some tasty cocktails including a Mezcal Old Fashioned." - IndyEastJ
"We went on a Saturday night in March. The place was lively, busy but no wait for a table. We immediately was welcomed by the hip, yet warm and down to earth layout and service.It had an enclosed and climate controlled porch - so it's fresh yet cozy! Food: Excellent (beef) ribs as special on the night we went - tender yet edgy - could not have asked for better (big full slab portion and take home for more). We also had the Tacos al Pastor which came with only the freshest ingredients. The extensive Tequila varieties and drinks menu got me confused; but this good problem to have was solved by our helpful waiter who gave us good recommendation. The meal was completed with perfect Tres Leches, Dark Chocolate Flan (had many fantastic flans before but not DARK CHOCOLATE one!) and capped with Dulce De Leche. It was a tons of calories, yeah, and - as my non-attending friend said-might be some of the more expensive "Mexican food" he had seen on the menu : but this is totally worth it and will definitely return." - 2018YvonneY
"My husband and I arrived at about 6:15 on a Friday and there was plenty of room. That wasn't the case when we left however but those waiting could get a drink and wait in the bar area. We decided to go with the devour Indy menu since it included a margarita for each of us and we planned to get them anyway. The margaritas were quite good. We chose to start with the tres chili queso and salsa. The queso was excellent. I didn't like the salsa very much because it had a smoky flavor but my husband did. For my meal I chose the tacos verdure en anchiote which was a veggie based taco including butternut squash and cauliflower. It was served on a metal tray and included cilantro, green salsa, pickled onions and a bit of green rice, which was quite good. I prefer flour tortillas and couldn't get past the corn tortillas and after the first taco the butternut squash tasted a bit too sweet for my taste. My husband chose the tinga chicken tostada. His chicken was very good. For dessert we had churros and they were very good as well. Service was spot on as we had our water and drinks refilled quickly. The parking lot is a bit small but street parking, either on 16th or around the corner, is available" - tanda367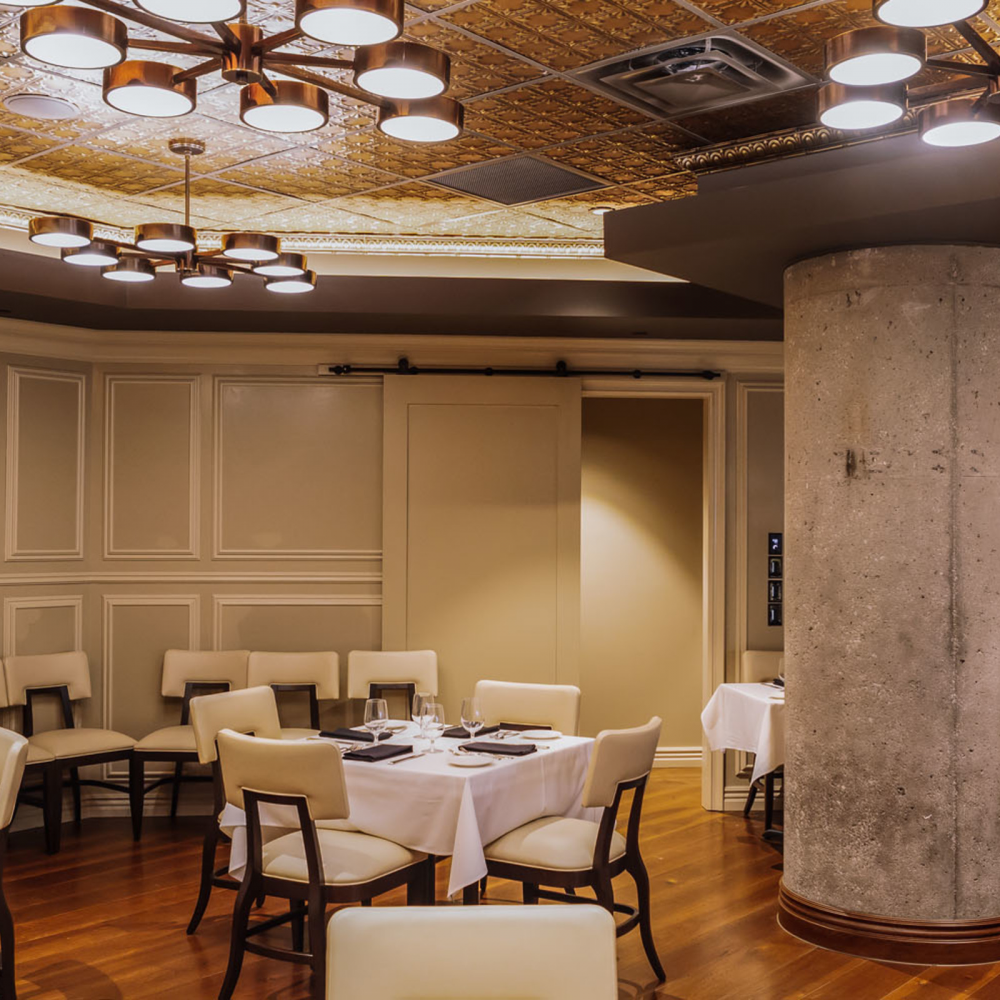 Source: Tony's of Indianapolis
Average review score: 4
Couple ratio: 30%
Can't decide between good steak or seafood? Then head over to Tony's of Indianapolis and make things a lot easier for yourselves. The restaurant is famous for its steak and seafood dishes, so there's a lot to enjoy when dining there. They also have a bar menu and wine list for some alcohol in your meal, and options for private dining if you can afford it. Tony's of Indianapolis is open from 5:00 p.m. onwards, with the establishment closing as late as 11:00 p.m. on Fridays and Saturdays. You can find them at 110 W Washington St., so if you're in the area for your next date it's a great place to kick off the night.
What couples say about Tony's of Indianapolis
"Tony's was amazing. The service was great, very personable. The owner ws actually there the night we went and made a point to check on everyone (as did the manager). Without a doubt, the best steak I've ever had! was expensive, but worth every penny!" - Mary F
"We arrived to our reservation approximately 45 minutes early, and we were quickly seated in the bar. The food was to die for. I'm still dreaming of the delicious lump crab cake and the steak filet!'NatalieM46970
"Dined at Tony's on Saturday September 8, 2019 with 530pm reservations. Attention to detail evident throughout our complete experience in which we received outstanding service, and impeccable food in a beautifully decorated elegant setting. Timing throughout from start to finish was perfect. So excited for Tony's to be in Indy and we are very much looking forward to returning! Tony's is just what Downtown Indy needs! We had a variety of selections offered, such as: crab cake, shrimp cocktail, crab bisque, sea bass, filet mignon, and truffle potato's. Please view the photos I've added in with my candid review of Tony's." - Dorothy_DYD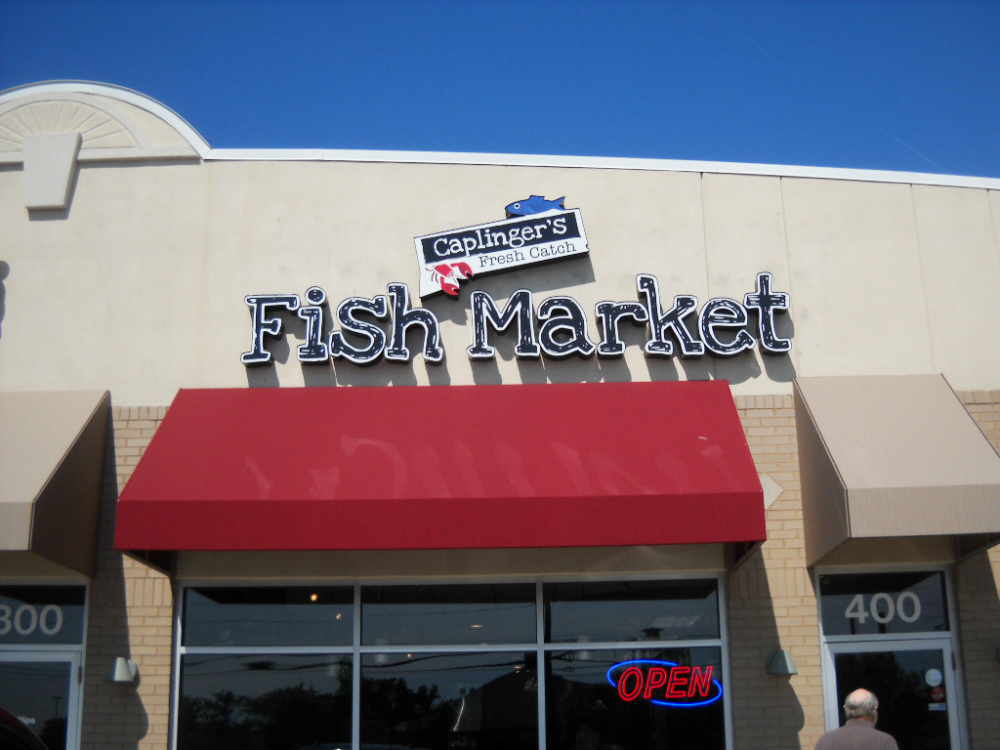 Source: Caplinger's Fresh Catch
Average review score: 4
Couple ratio: 30%
At Caplinger's Fresh Catch, you know the seafood you're eating is fresh. That's because the establishment is not only a seafood restaurant but also a fish market for those who want to buy and cook up some dishes of their own. They've got everything from smoked tuna salad and catfish fillet to lobster rolls and shrimp po boy. You can find the Indianapolis branch of this seafood market chain at Shadeland Avenue. They're open from 10:00 a.m. to 8:00 pm from Mondays to Thursdays, closing at 9:00 p.m. on Fridays and Saturdays. They're closed on Sundays, so plan accordingly.
What couples say about Caplinger's Fresh Catch
"I have eaten here many time, always fresh, always good!! I have never personally eaten at any fish restaurant that has fresher fish than here. Get the special dinner it is out of this world for $11.00 you will say why have I been spend $45-$75 for a good fish dinner when I can come here!!!" - gregdK4277SC
"We went to the restaurant for dinner on a Tuesday and it was very busy, but the wait for the food was worth it. They have seafood for everyone's taste. The side dishes are very good, too. We had the fried catfish, fried shrimp and fries. My wife enjoyed the fried okra. The staff was very friendly and did not rush us out of the restaurant even though the store had closed and we were still eating. Endless fountain drinks. Parking no problem." - Jerome M
"This place, located in a strip mall looks very unassuming. You walk in if you can get in because the place is always packed, and you find the freshest fish probably in Indiana! You order from a wonderful menu and you get some Great fish and seafood" - ChuckHauger
Why Caplinger's Fresh Catch is a great date spot
"Caplinger's Fresh Catch is one of those spots that has a unique menu filled with foods that have been voted best of in numerous media outlets which attract lots of loyal customers. Along with great food we have a very casual laid back atmosphere that makes us a great meeting place for friends, family and couples. Our staff is friendly, knows many of our customers by name and helps to make you feel like you are part of the Caplinger family wether it's your first time in or your 100th. "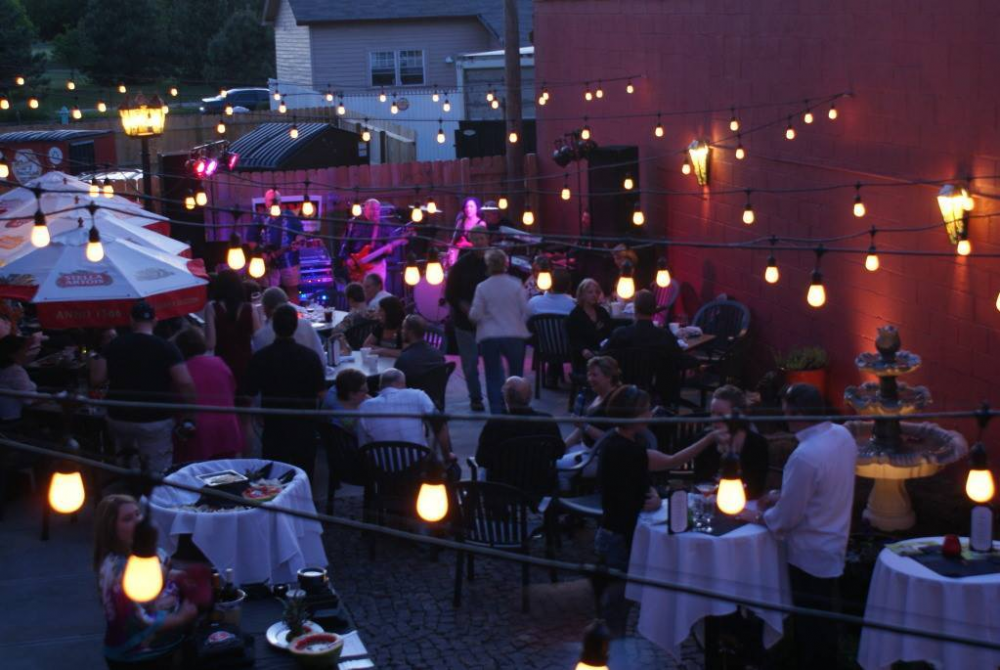 Source: Iozzo's Garden of Italy
Average review score: 4
Couple ratio: 31%
You can find fine Italian dining in just about any American city, and Iozzo's Garden of Italy is no different. This particular establishment focuses on family favorites and Italian classics (such as pasta carbonara) rather than the exquisite dishes that some restaurants are known for. This may be a good thing if you want to get your partner into the world of Italian cuisine. Iozzo's Garden of Italy is open daily, open for lunch on weekdays at 11:00 a.m. onwards. They open later on the weekends for dinner at 4:00 p.m., and you can find them at South Meridian Street.
What couples say about Iozzo's Garden of Italy
"We have been numerous times, we was just there in May 2019, I took a friend there who was visiting from England, he LOVED it as well!! Very nice staff, and on top of that, the owner came out and talked with us!!" - tehoward151
"My date wanted to take me out for dinner for my birthday, and I chose Iozzo's. First visit! Very initial impression -- there is no dedicated parking. It's catch-as-catch-can on streets in the surrounding neighborhood. A minor discomfort for this mobility challenged guy. Once inside the ancient building, the ambiance could have come straight out of "The Godfather"...We loved it! There are large portraits on the walls of -- whom, founders? -- who appear as Mafia Dons, Homburg hats and all! Staff were very pleasant, cordial, and helpful. Tables nicely dressed with linens and crystal. Extensive wine list, as are menu offerings, with something for every taste. Salads were fresh and crisp. My date had baked penne, while I opted for spaghetti Bolognese, and both were superb. And as a birthday surprise, our server brought a complimentary and generous scoop of excellent Spumoni, complete with candle, enough for us to share. Iozzo's is somewhat upscale, but everything was utterly top notch, and the tariff was appropriate. Just a marvelous experience, enjoyed by all! The food, the staff, the ambiance -- everything." - bellerophon4
"My wife and I were craving Italian food last weekend. We ran down many options and finally I remembered Iozzo's Garden. We had a great calamari appetizer and I had Lasagna. Both were fantastic. My wife had gnocchi fettuccine (if I remember correctly). It was very good, but the lasagna out-did the gnocchi. Again, very good food, service, atmosphere." - myjohndeerez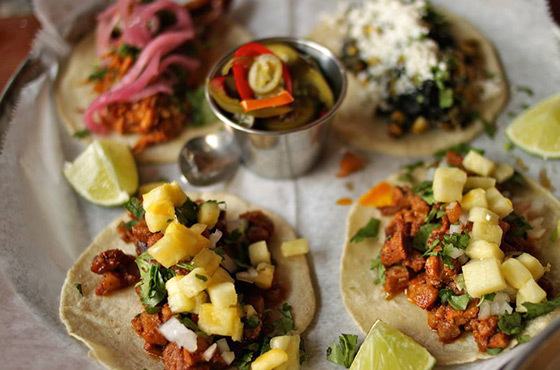 Source: Bakersfield Tacos
Average review score: 4
Couple ratio: 29%
Who doesn't love a good taco? Mexican food lovers will definitely appreciate the culinary delights found in Bakersfield Tacos, a restaurant/bar located at 334 Mass Ave. They pride in their vast collection of liquor, with over 100 tequilas and American whiskeys available for guests to enjoy. Liquor isn't the only great thing about this place, though - Bakersfield Tacos is home to simple, yet tasty Mexican favorites. While they definitely have tacos, they also serve up guacamole, queso, and other side dishes. They're open daily from 11:00 a.m. onwards, with them closing at 3:00 a.m. on Fridays and Saturdays.
What couples say about Bakersfield Tacos
"My partner loves the COCHINITA PIBIL tacos and I favor the POLLO ASADO tacos. Both are excellent. We have been there many times. Basement is good for drinking at night and the courtyard is great for brunch" - newpal
"This is my go to if I am on Mass Ave with a group of friends! The tacos are really good and the drinks are GREAT. The margarita pitchers are the best value if you have a couple of friends to split it up with. The food is a little pricey, but it's quality. However, if you try to go on the weekend, be prepared to wait at least an hour and a half for a table. No big deal though - just put your name in and walk around the shops!" - lydiagrace96
"Very busy place on Wednesday night around 630pm. Managed to get a seat at the bar. I had a few of their margaritas and was not disappointed. Chips and salsa was also a great little snack as we were only there to have a few drinks before moving on!" - maxine s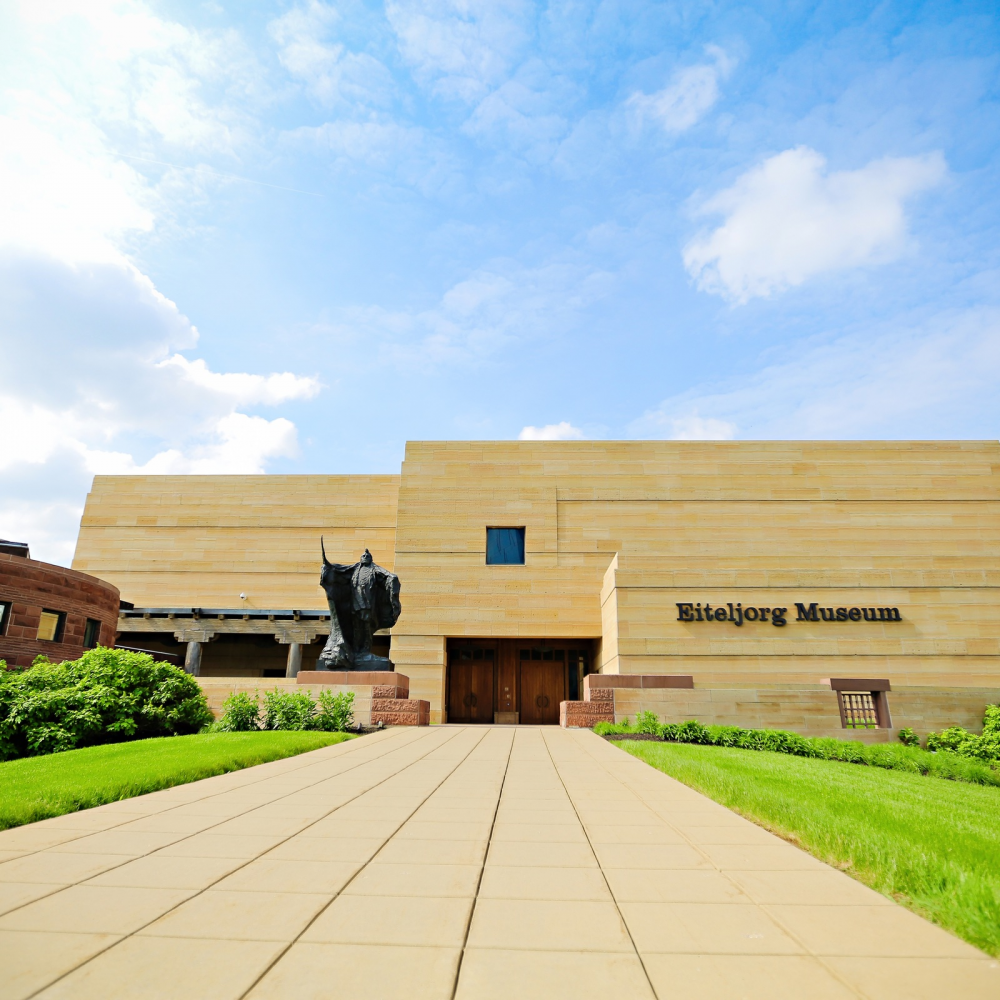 Source: Jessica Strickland Photography, 2013
Average review score: 4
Couple ratio: 27%
Whether it's for the various themed exhibits or its vast permanent collections of centuries ago, there's plenty of reasons to visit the Eiteljorg Museum of American Indians & Western Art. The museum is home to a large collection of centuries of Native American art, culture, and history, all told through various mediums from sculptures and pottery to photos and video. Their permanent collections aren't the only attraction there, though - they also have temporary exhibits, such as their recent Christmas-themed model train exhibit. Admission will cost you $15 a person, and they're open from 10:00 a.m. to 5:00 p.m. from Mondays to Saturdays and 12:00 p.m. to 5:00 p.m. on Sundays.
What couples say about Eiteljorg Museum of American Indians & Western Art
"We were attracted to the Eitejorg Museum by an advertisement we saw for their holiday train exhibit. What a wonderful surprise we got when we arrived. The museum is easily accessed by a underground parking garage. Once you go into the museum, it is clean, airy and the staff are friendly and professional. There is a great area that plays a wonderful tribute to western movies. The train exhibit was breathtaking! The art was so nice to look at with so many different exhibits that there is something for every person to enjoy. There is a really nice restaurant at the museum also. We will return!" - Deborah H
"Jingle Rails is an amazing exhibit! The destinations they build and the trains they have running through, up and around are spectacular! I visited in November, then took family back in December. It is worth seeing, and young and old would enjoy it." - CRMays
"This museum highlights the works of the best western artists. There are also photography and sculpture exhibits. The paintings are so realistic and beautiful. On the 2nd floor is information concerning the encroachment upon Native American lands by white settlers and the establishment of the reservation system which made the Indians "dependent sovereigns".This museum is a must see. There is also a cafe which is open during lunchtime hours. The quesadillas were delicious." - Beverly D
Why Eiteljorg Museum of American Indians & Western Art is a great date spot
"The Eiteljorg Museum has long been appreciated by visitors of all ages for the warmth and artistic and architectural beauty of our museum and grounds. There's a calming presence at the Eiteljorg, and we are a favorite place for many to visit in Indianapolis. And we are also one of the most popular wedding and reception venues in the city." - Bert Beiswanger, Eiteljorg Museum Director of Marketing and Communications.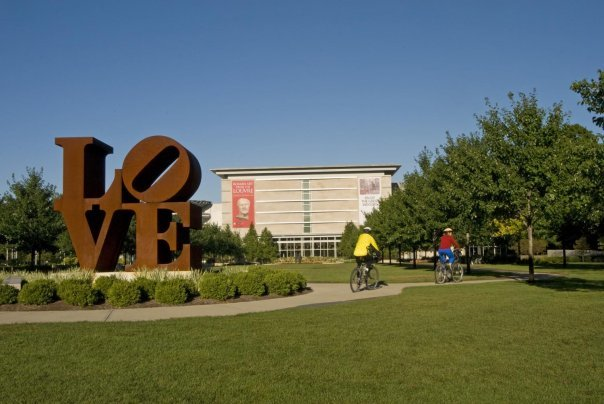 Source: Newfields
Average review score: 4
Couple ratio: 27%
Newfields is more than just a place - it's an experience. While the main attraction is its art exhibits, Newfields is home to various establishments, from gardens and restaurants to gift stores. The exhibits at Newfields change multiple times a year, with one of the most recent exhibits being elaborate mirror rooms by Yayoi Kusama. You can then go for an evening stroll at Fairbanks Park, or simply enjoy a meal at the Cafe. Admission to Newfields will cost you $18, and their access pass will have you shell out a couple of extra dollars too. If you're a member, though, admission is free - but you probably already knew that.
What couples say about Newfields
"Although the collection does not rival galleries in bigger cities, there is much more to see than one can manage in a day. One of the best curated galleries, and the selection of piece is excellent." - Keith K
"We have been to the Museum, the Lilly house and gardens several times. There is always something to discover that was missed in prior visits! It offers wonderful educational opportunities for visitors of all ages as well as the art found throughout the museum and grounds." - klafuse
"We had some time in Indianapolis after getting our daughter to the airport. The IMA and the grounds are well worth a day's investment. There was a pop up tea garden in keeping with an exhibit of modern Japanese clothing. The Lilly House, a mansion, on the grounds is worth a couple hours. An Eli Lilly heir renovated the house. Indianapolis must have an enormous pharmaceutical industry." - Sean D
Source: Fire by the Monon
Average review score: 4
Couple ratio: 27%
Romantic dates don't have to be so uptight. If you're looking for a place to unwind, then Fire by the Monon may be a great place to visit. The restaurant offers a casual American dining experience, with a simple, homey feel to it. Don't be fooled by its plain looks, though - this restaurant has a lot to offer to its customers, from great food to fine wine and liquor. Dine on some of your favorite comfort foods such as their Dirty Mac n' Cheese or their Beer Cheese Dip. You can opt for something a little healthier too with their Nero salad or their Chopped Cobb. Go for this place if you'd rather have a laidback dining experience.
What couples say about Fire by the Monon
"After checking out a couple of other Broad Ripple eats where the wait time was outrageous, we check with Fire by the Monon and with luck we were able to lock in immediately a table outside. Beautiful evening and our server Emily was fantastic. Started with local draft brews and the veggie flat bread. Very nice! Salmon was a special for the night. However the menu hickory smoked grilled salmon with dill herb butter was cooked perfectly and excellent flavor accompanied with garlic mashed potatoes and grilled asparagus. What a great spring time meal outside on a spring night in Broad Ripple in Indy. Topped the meal with a shared bread pudding topped with ice cream. Perfect! Looking forward to our next night out a Fire By the Monon. Thanks for a great evening Emily!" - MATerry52
"Everything was delicious. We tried the grouper Reuben, the pulled pork nachos and the berry salad. All were excellent but could not leave without trying the bread pudding . Best ever And could easily be shared by three or four people. We hear it changes seasonally, Will have to try it again in the fall but I cannot imagine anything being better than this. Susie our waitress was spectacular. Can't wait to go back. Must try those fabulous looking onion rings next time." - Viva56003
"This location dies have parking in front and handicap parking as well. Location as indoor and outdoor seating. Menu has flatbread pizza, hamburgers, sandwiches, salads and more. Try a special they are amazing. I had the Greuben and is was delicious. We also had fried green tomatoes which had a fantastic batter on them. The pulled pork nachos were also great. We ended with bread pudding- amazing!! Must try it!! They serve adult beverages. Vegetarians and vegans can get a nice meal there. Restaurant is handicap accessible and bathrooms are nice." - juliebfromindy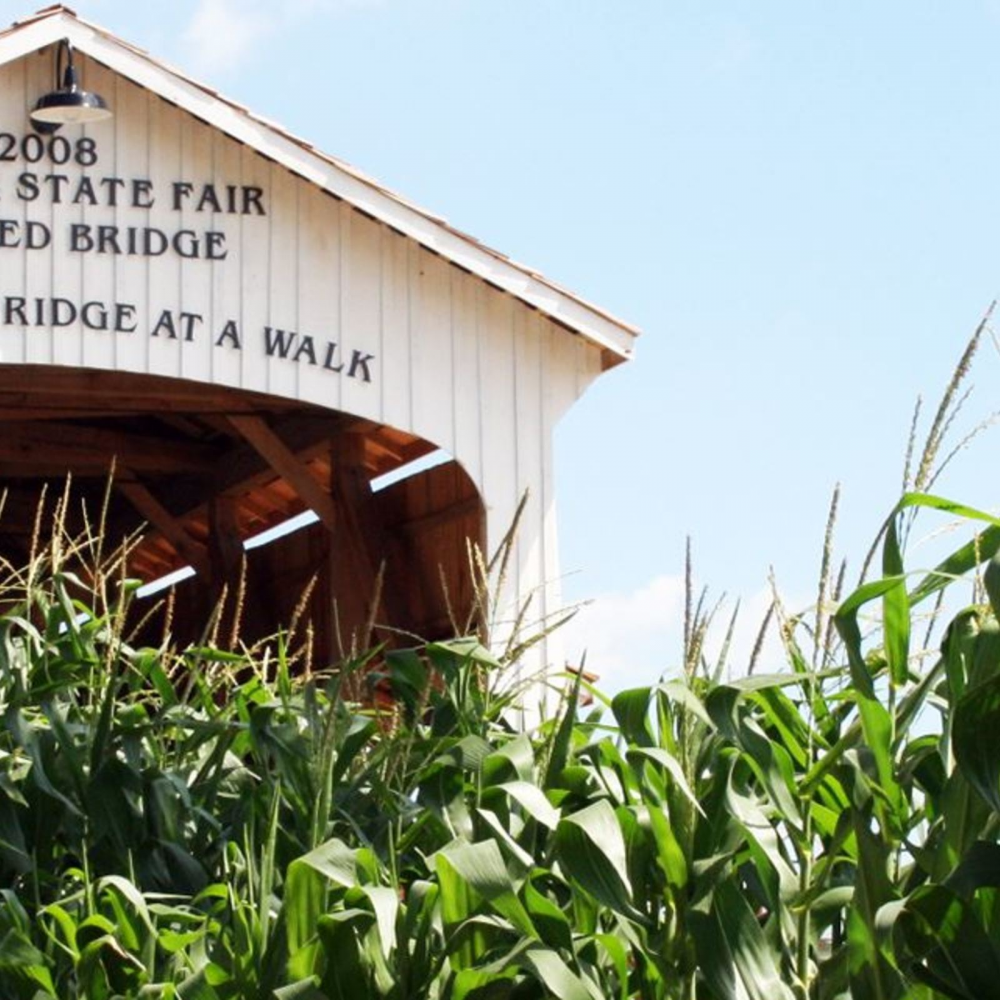 Source: Indiana State Fair
Average review score: 4
Couple ratio: 26%
There's no better place to see what Indiana has to offer than the Indiana State Fair. The fair happens mostly during August, and features lots of attractions, from amusement parks and games to performances and competitions. There's a lot to do at the fair. And even if it isn't that time of the year for the annual fair, there are still plenty of events held in the fairgrounds that are worth checking out, too. They hold golf expos, home shows, basketball games, and more. It's one of those places you can visit more than once without getting bored.
What couples say about Indiana State Fair
"I have been to the Indiana State Fair every year for 33 years. I wouldn't miss it. I recommend the grilled cheese at the Dairy Barn located near the grandstands. You also need to try a pork tenderloin, especially if you are from out of state. It is a Hoosier thing. Also, check out the pioneer village on the north side of the fairgrounds. Check ahead online or on the app and try to catch a demonstration of the machinery in action. Plan to spend a day here and dress for the weather. The buildings are spaced around the track which is in the center of the fairgrounds. This is an agricultural based fair with an emphasis on 4H and livestock shows." - jv66210
"The fair midway has tons of rides, the event centers and show halls are clean. The food choices are second to none. I really enjoy just going and eating all the old classic fair food items!" - Michael d
"What a pleasant day for a State Fair! Beautiful weather, clean fairgrounds, pleasant people, wonderful food. Every booth was staffed and each venue was outstanding! From wood working to Natural Resources to the Lottery, a great time was had by all. The tractor shuttle was $1 and a great way to get around." - 214tb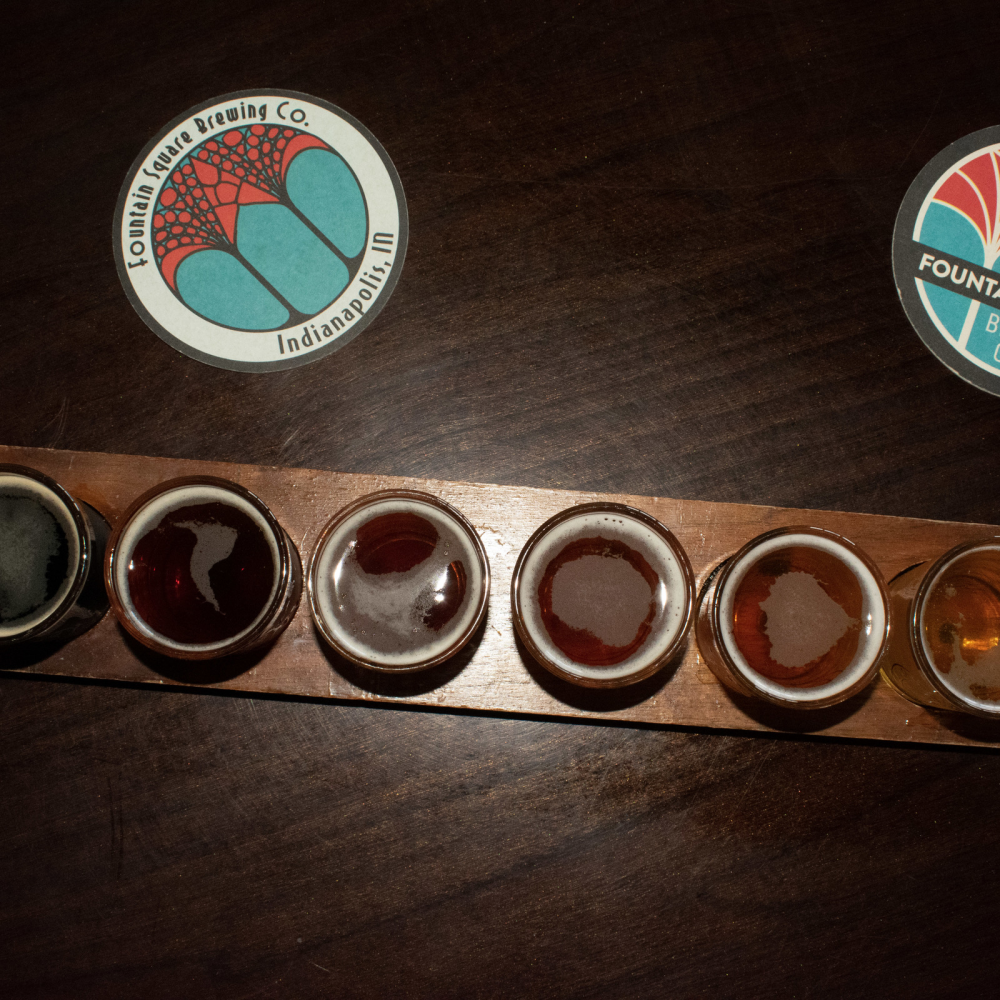 Source: Fountain Square Brewery
Average review score: 4
Couple ratio: 25%
Craft beers are, in many ways, better than the commercial beer you can buy in your local supermarket. That's what makes Fountain Square Brewery such a great dating spot for couples who love booze - they've been brewing and serving some of the best craft beers in the city since 2010. The brewery has its taproom open daily from the afternoon 'till late in the evening. Expect anything from a rich IPA to some fine pale ale on tap. If you're really curious, you can check out their website to see what they've got on tap at the moment, so you can head over there if you see a brew you like or want to try out.
What couples say about Fountain Square Brewery
"We enjoy brew pubs and tap-rooms. This is a fun place with Dead music playing and quirky artwork all around. The beer is really good too!'pooh219
"Great beer- we even took a growler back to the hotel to finish. Reasonably priced. I recommend doing a sampler first so that you have the opportunity to taste all that's there." - Jking824
"We were here on a night when a food truck served food outside in the cold. A little rough trudging through the rain. We both tried some beer. The flight for $5 is a nice way to sample. On Sunday they have a special to fill a growler for $5. If I go back I will try another flight and pick a beer for the growler and try on of the other fountain square restaurants" - Mike N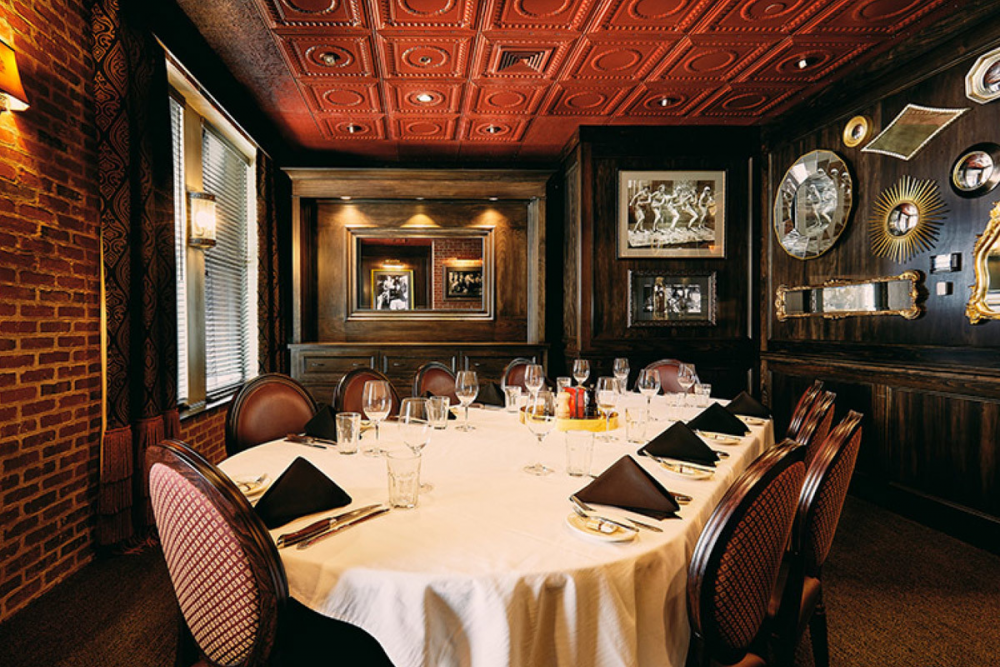 Source: St. Elmo Steak House
Average review score: 4
Couple ratio: 25%
Unless you're a vegetarian, it's hard to not appreciate a finely grilled steak. St. Elmo's Steak House knows this too well, as they've been serving up some of the best steak in town since 1902. Being listed in Forbes magazine is an obvious plus, but the dining experience speaks for itself. One of the great things about St. Elmo Steak House is its privacy - you can dine with a loved one or with your family with peace of mind, as they have dedicated rooms to cater to their guests. Book a reservation for this steakhouse and visit them from 4:00 p.m. to 11:00 p.m. on weekdays (they're open for longer on Saturdays and shorter on Sundays).
What couples say about St. Elmo Steak House
"We were seated in the bar area where there was a lot of people and activity. The staff was very friendly, the food and drinks were excellent. My filet was prepared exactly as I ordered and was very tender and tasty. The potatoes and navy bean soup that accompanied the dinner were also very good. Overall a great dining experience. I would definitely like to come back again." - 214martina
"We went to this place about a week ago service was great I just knew it was going to be some BS but they were very well put together the establishment very clean and courteous the host is very friendly everyone passed you agree to you with a smile nice Ambience for business or special occasion will be back very soon" - plumbowler
"What an outstanding evening we had as a family of 10 together at St. Elmo's earlier this week. We were seated in an upstairs private room with Andy as our server who was just phenomenal. He catered to our every need and paid attention to every detail, including that of our 4 grandkids. We had ribeyes and steaks, the famous shrimp cocktail and of course the traditional bean soup that you can't get anywhere else! It was truly a great way to spend and evening and birthday!!" - Phil C
Why St. Elmo Steak House is a great date spot
"St. Elmo Steak House is a great date night spot because it's a traditional steakhouse with a lively atmosphere known for excellent steaks, sinus-clearing shrimp cocktail, and professional service. St. Elmo was named an America's Classic by the James Beard Foundation and is consistently recognized by media as one of the top steakhouses in the nation. Not to mention, St. Elmo Steak House has been around since 1902, so experiencing the history of one of the world's most iconic steakhouses is truly special." – Craig Huse, President & CEO Huse Culinary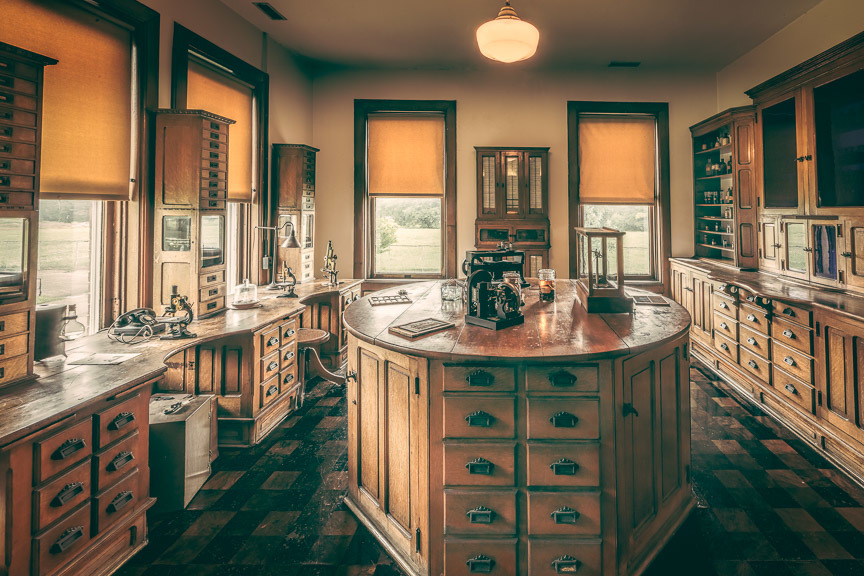 Source: Indiana Medical History Museum
Average review score: 4
Couple ratio: 24%
Who says that dates can't be educational? Any medical practitioner will love taking a trip to the Indiana Medical History Museum, the home of the city's local history in terms of medicine and disease. You'll get to explore some old and dated medical records, images of past hospitals and facilities, and some laboratory equipment and tools that show how far medical technology has come. You'll need to shell out $10 a person if you want to check out their exhibits. Indiana Medical History Museum is open from Wednesdays to Saturdays from 11:00 a.m. to 4:00 p.m. so be sure to drop by before they close late in the afternoon.
What couples say about Indiana Medical History Museum
"My wife and I are both in the medical field, so this museum was right up our ally. It is one of the original medical school buildings in the country and houses historic pieces from the past 100 years. The tour guide was friendly and informative on a guided tour that lasted about 45 minutes. There is a room full of brains with different malformations with descriptions. Also, there is a beautiful garden outside with labeled descriptions of each plant and what they were used to treat. It is off the beaten path, but well worth the time." - Joshua N W
"The tour of this little museum was excellently conducted by Emily. The museum is in an old pathology lab that was part of Central State hospital. It is like walking in to a time capsule because almost everything in it is original to 1896 or the 1920s upgrade. Learn about the history of an important research lab as well as about medical history. You have to take a guided tour but it is very worth it. Their website gives the days and times you can take the tours. There is free parking." - K1187HBlisag
"My husband & I decided to take the tour, while on weekend getaway from Ohio. We both are in the medical field, & found the guided tour to be pretty cool. It was worth the cab ride from downtown (it was only like 3 miles, but from the taxi ride, it appeared as though some of the areas might not be the safest for walking). We both enjoyed the history & science, as well as the specimens, in jars, (brains mostly) of some of the mental health illnesses they were studying & looking for cures for." - hippiechick1973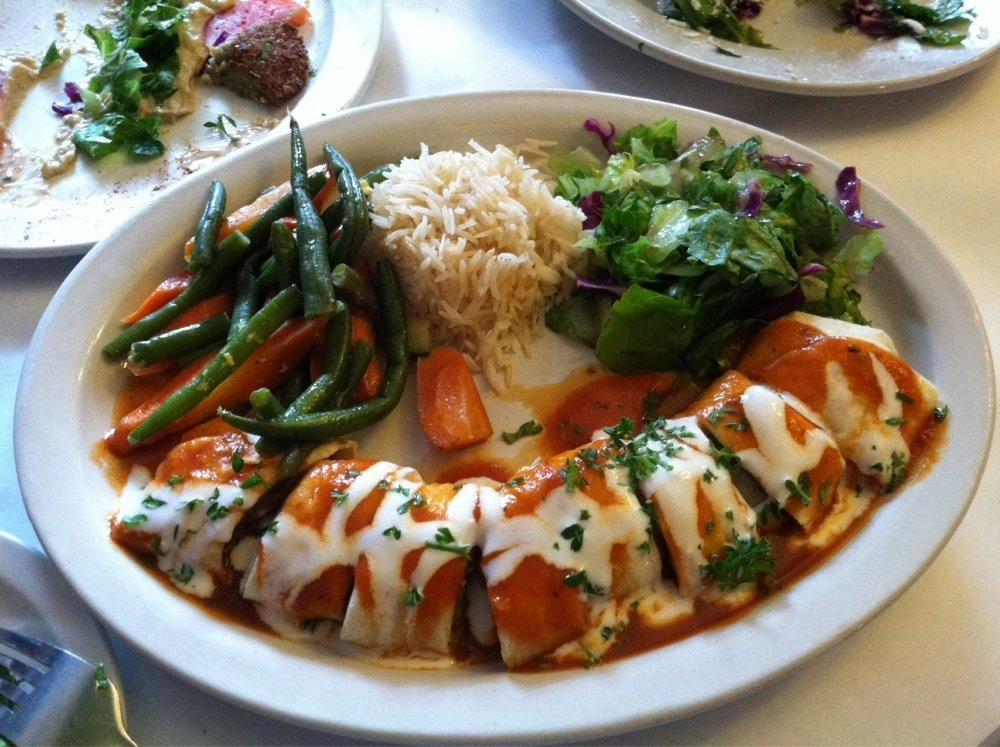 Source: Bosphorus Cafe
Average review score: 4
Couple ratio: 24%
There isn't much competition when it comes to Turkish cuisine in Indianapolis. Bosphorus Cafe stands out as the first and only Turkish restaurant in town, and just because they hold somewhat of a monopoly doesn't mean that their food is any less than delicious. Enjoy some classic Mediterranean dishes as well as Turkish favorites like kofte and doner. Bosphorus Cafe serves their lunch specials from 11:00 a.m. to 2:30 p.m. from Mondays to Fridays, and they're open from around 11:00 a.m. to 9:00 p.m. most days (check their website to see the full schedule for weekends).
What couples say about Bosphorus Cafe
"My husband and I came here on a date night because I saw they had doner kebab, and we were not disappointed! The service was great and the atmosphere was lovely- but both of those things paled in comparison of the food. We started with the borek appetizer, which blew us both away. Then He got the bosphorous special so we got to sample a lot of items from their menu, and all of it was seasoned perfectly and incredibly tasty. As locals we will definitely be returning!" - superkatelin
"We took a chance with no reservations and was able to get seated around 5 pm. Soon after the place filled up so we were glad we came early! We had the Dolma appetizer and the Lamb Mediterranean. Both were very good. The entree came with rice and a salad. We also had the baklava and rice pudding for dessert. Very good! They have a nice wine and beer list too. Would love to come back when in the area!" - 243DLP
"Best Turkish food I've ever eaten. There wasn't anything I didn't love about Bosphorus... The service was friendly and quick, food excellent and huge portions, and the atmosphere is quaint and home-like. The portions were enormous, we ate until we felt we would burst and still had leftovers to take home for lunch the next day. You really need to eat here!'WallaceRoger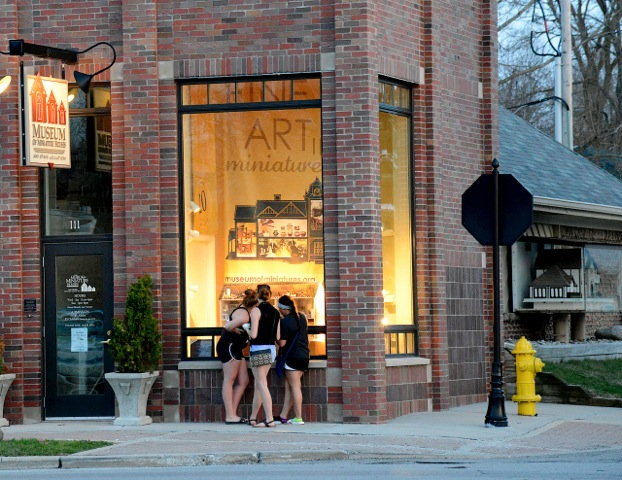 Source: Museum of Miniature Houses & Other Collections
Average review score: 4
Couple ratio: 24%
In order to preserve miniatures and dollhouses three artisans created a museum open to the public to see their collection. Museum of Miniature Houses is a place where craftsmanship meets art and it welcomes everyone to enjoy it. They have displays of historically accurate and precisely scaled models of various decades. The museum has a great layout and plenty of room so it is accoodating for all ages with enough room to rest between viewing. Customers note the accuracy and attention to detail each model exhibits and this definitely will be a place to talk about!
What couples say about Museum of Miniature Houses & Other Collections
"In the Arts District of Carmel, this museum holds many dozens of miniature houses. The houses were built in various decades and reflect various architectural and design styles. Houses are filled with interesting furniture, artwork, staircases, chandeliers, magazines from the time period, people, pets, and even mice. Our favorites included the Sherlock Holmes room and a house with a hidden compartment holding a letter to a grandchild from the grandparent who built the house. We stayed for nearly 90 minutes, until closing, and could have spent even more time there. I'd recommend this for curious men and women, young and old." - GregIndiana, Muncie, Indiana
"unbelievable place! Doll houses from 1820 and beyond! The workmanship is amazing. Be prepared to be amazed at the quality of the interiors of each house. There must be 6-8 rooms FILLED with miniature houses from all over the world. I could have lingered all day. Downtown Carmel and their Arts District is a treat and only 15 minutes from downtown Indy." - Pamelajune11, Cincinnati, Ohio
"I rate museums in miles - how far is it worth going to see. If you are into miniatures, it is easily a 50 mile museum. If you are not, it is still about a 15 mile museum. (It is only about 8 miles of I-465.) Floor space isn't big, but nothing else is either. It will still take a lot of time to digest just what has been done. When you see the detail, you will marvel. The period pieces are just so correct. Most are scaled a 1/12, but some are 1/24 and even a few 1/48. Yes, place setting, candles and all. My favorite was the carpenter shop. but it is all a wonder. Be very sure to check hours and admission. It took us a while to get there because our passing time was always wrong." - Matthew C, New Boston, Michigan
Why Museum of Miniature Houses & Other Collections is a great date spot
"The Museum of Miniature Houses is a great place for a day-time date. When you enter our museum, you enter a magical world of fine art in miniature. Since there is so much detail, it helps to have two people looking at the same item simultaneously. One often sees things the other one misses. You can also find out a lot about your date by what he/she likes the most among the miniatures." - Elaine Mancini
Source: Kuma's Corner
Average review score: 4
Couple ratio: 23%
For those couples who are into goth, metal, or anything of that sort, Kuma's Corner can be a great place to frequent. This restaurant serves burgers, sandwiches, and much more, using their great-tasting beef. What sets Kuma's Corner apart from most restaurants, though, is its connection to Metal and heavy music. You can enjoy their Demiricious and Bloodletter burgers while jamming out to some of the indie metal bands that perform there. Head over to 1127 Prospect St. To start banging your head to some sick music, or just enjoy the cuisine. You're bound to have some fun there either way.
What couples say about Kuma's Corner
"My husband and I love to go to Kuma's on date night and sit at the bar. We don't usually sit at the bar but Kuma's is different and special. The food is delicious. We try to go at least once a month to try the burger of the month. I love their made from scratch soup and they seriously need to bottle their blue cheese dressing. My experience has been that Kuma's prides itself on great service and quality food. Lastly, the beer selection is the best I've seen. It is incredible and will spoil you." - Emily F
"We each had specialty burgers (10oz) on pretzel buns. Massive amounts of hand cut delicious fries and homemade chips. Burgers were perfectly med rare. Interesting heavy metal theme with shows bills and other items. Music was similar themed but not so loud to overrule table conversation. Wide variety of beers, ales craft drinks." - Kathy L
"We had the Mastodon burger and the Famous Kumar burger. They were outstanding. The waitress, Alex, was awesome and the drinks were dirt cheap. Four wild turkeys for $5 each. Will definitely return." - takemetothegauley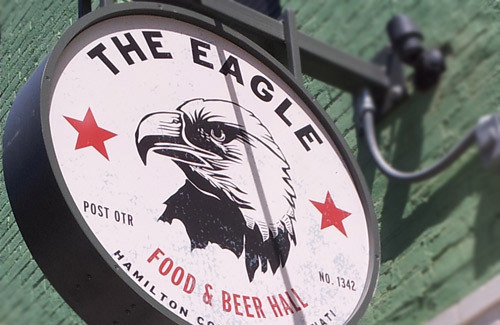 Source: The Eagle
Average review score: 4
Couple ratio: 23%
If an all-American dining experience is what you'd prefer for your date, then The Eagle is the perfect restaurant for you. Located at 310 Massachusetts Ave., this chain of American diners serves its menu to the citizens of Indianapolis, with dishes ranging from bar snacks to good old fried chicken. Speaking of range, The Eagle uses only free-range chickens in their dishes, so their ethical practices can allow you to dine with some peace of mind. They're open from 11:00 a.m. daily to midnight on Sundays to Thursdays and 3:00 a.m. on Fridays and Saturdays.
What couples say about The Eagle
"This is the third Eagle restaurant we have tried - Cincinnati first a few years ago then Columbus and Indianapolis on this trip. Great food and great people. I ate the chicken and mac and cheese at all three and it was fantastic across the board. Best mac and cheese ever!! Love the chicken! A must for anyone visiting Ohio/Indiana." - meemoe2019
"Went with a friend and had the best fried chicken sandwich with Mac and cheese that I've ever had. The Mac and cheese was by far the most spectacular dish I've ever had." - wwynn95
"We recently took a vacation just traveling around to different states trying different restaurants and checking out casinos. A food-cation so to speak. This was our last stop and by far the best restaurant we tried to date. We had Toby for a server who was over the top friendly, great at recommending the best items on the menu and just made our visit. We took his recommendation and ordered 1/2 chicken, grilled cheese and the spoon bread. Absolutely the best grilled cheese we have ever tasted. As odd as it sounded to have apricot preserves and apples on a grilled cheese...paired together perfectly. Chicken was juicy and the crust was delicious and crispy. Spoon bread was terrific. We found all the staff to be friendly and professional, the food amazing and the atmosphere a great place to be. The manager even came over to chat to see where we were from and even paid for our meal. (first time that has ever happened...in all our travels) Overall...it is a MUST try for anyone who has not been there. We will be making another trip...just to try other items on the menu! (Thanks to management for the special welcome..and to Toby for being so patient and friendly while we tried to decide!) Definitely a new favorite for us!" - jdstrider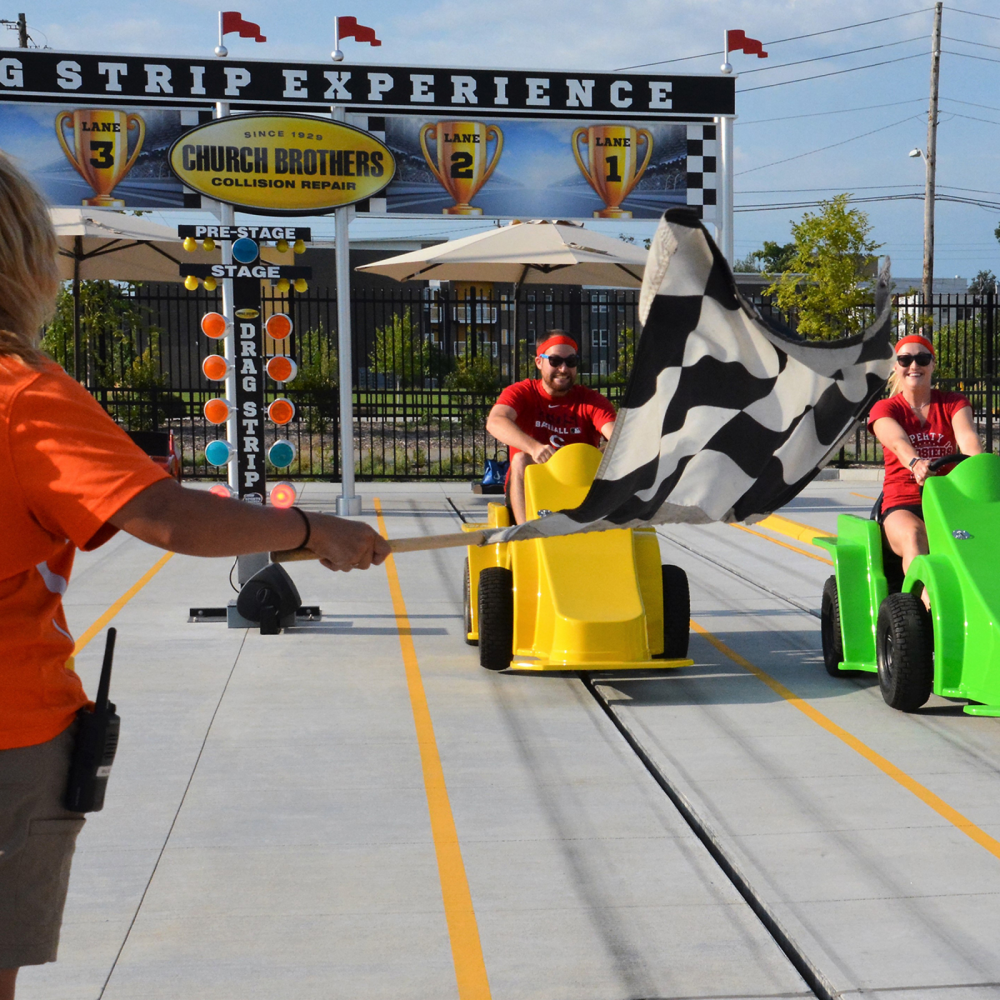 Source: The Children's Museum of Indianapolis
Average review score: 4
Couple ratio: 21%
For parents, sometimes the only date option before the kids are in bed is a child-friendly one. If you're in Indianapolis, visit the Children's Museum - the best of its kind, voted [one of the top 50 coolest places](https://www.childrensmuseum.org/blog/time-kids-ranks-children%E2%80%99s-museum-top-50-coolest-places-2019) by TIME. The Children's Museum teaches people of all ages about exciting and important topics across history, natural sciences, and art. Notable exhibits focus on dinosaurs, American pop culture, glassblowing, and the International Space Station.
What couples say about Children's Museum
"This is a place that everyone can love. I recently went to the Star Trek Experience and it was great to have this so close to home. I love that they are constantly changing exhibits and making this place fresh and unique." - Travis
"I love the Children's Museum. It's fun to go with kids, but I've also gone without kids and have had a great time. Their exhibits are outstanding." - jefisch
"This is a wodnerfu place for children and will not bore the adults. There is something for everyone here! The exhibits can be enjoyed by all ages and there are so many things to do! Also, they have great after hours events. We are President's Club Members and will continue to be for as long as we can! We love it. someone just help us tell the kids it is time to go because we can never get them out of there!!" - Monish P
Why Children's Museum is a great date spot
"Every relationship could use a fun escape from the everyday pressures we all face," said Dr. Jeffrey H. Patchen, president and CEO, The Children's Museum of Indianapolis. "What better place to enjoy each other's company than the world's biggest and best children's museum, which offers everything from playful exhibits, to beautiful art, to extraordinary science? A number of romantics have chosen to propose on our century old carousel, underneath the world's largest Dale Chihuly glass-blown sculpture, after a trip down our 47-foot-long Yule Slide and even in our annual Haunted House! And of course, we continue to host weddings each year! Museum by Moonlight is an annual event for adults only and is the perfect date night! On Feb. 29, from 8 p.m. until the Water Clock strikes midnight, the world's largest children's museum is throwing a party for kids at heart. Exclusively for adults 21 and over, guests can explore five floors of new and classic exhibits, enjoy drinks (first one's on us!), and refuel with free food samples from restaurants. Typical adult only activities include learning about the science of beer or how to do wine tastings. We also have several DJ's and dancing. One of the more popular activities has been the Silent Dinosaur Disco (couples put on headsets and listen and dance to their own music – so people are dancing to different beats creating a fun visual) All proceeds benefit The Children's Museum Fund, which ensures that all children and families, regardless of income, can experience the museum throughout the year. So, buy a ticket, have an unforgettable night, and help out some kids! "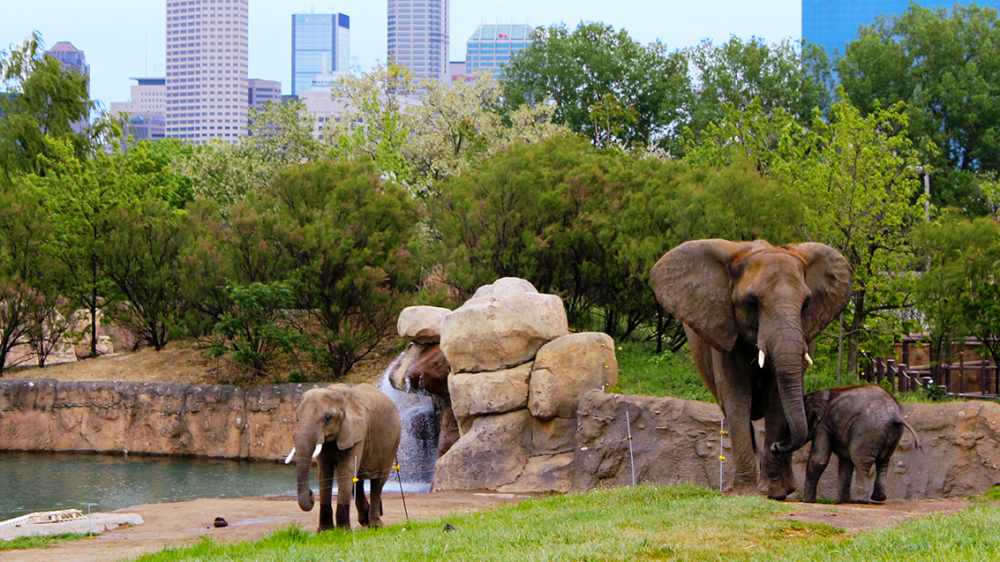 Source: Indianapolis Zoo
Average review score: 4
Couple ratio: 21%
The Indianapolis Zoo, opened in 1964, is home to over 320 species across its various biomes and special exhibit centers. Covering marine life, forest animals, and desert fauna, the Indianpolis Zoo also cares for critically endangered primates like the Sumatran and Bornean orangutan. The zoo is a great option for a child-friendly date, or just for a pair of nature lovers. The zoo is [constantly adding](https://www.indianapoliszoo.com/zoo-news/) new exhibitions and animals to meet.
What couples say about Indianapolis Zoo
"Indianapolis is always a visit for us in May and throughout the summer. We stop at least once a year at the zoo. They seem to always to adding and updating it. Today we noticed the awesome BiCentennial Pavilion for gatherings or picnics. Our favorite stops are always the walrus, Bears (on a good day he waves to you) and the new Macaque Monkeys—you could watch them all day long! The place is clean and easily laid out to see everything. I also encourage spending the extra money to see the Butterfly exhibit next door. You will never see so many beautiful butterflies flying around in the same area. My husband and I are in our 50's. We've come on our own or with our grandkids—all the same, it's a great time." - Karen P
"My husband and I thoroughly enjoyed our day at the zoo. We arrived at opening and spent the entire day here. We enjoyed the layout of the zoo as it was very clean and had plenty of places to sit. We went to as many of the animal talks as we could fit in and found them very interesting and informative, especially the macaw and the bear talks. Plus, it gave you a chance to see the animals when they were the most active. The food was pretty good, we especially liked the Westside café and the individual pizzas. Loved the zoo's mission of animal conservation throughout. Didn't mind not having a straw or lid for our drinks. The dolphin show's message also was very well done and thought provoking. After riding the steam train at Dollywood a few weeks prior, my husband decided he wanted to ride the train here. LOL! It was a little hard for two boomers to fit in the train as it is designed for kids, but we thoroughly enjoyed the behind the scenes tour and narrative and even the funny bongo music it played! Would do it again even though I bruised my knee trying to get back out. As a huge penguin lover, I was most excited to see the penguins. We waited around for the feeding that started 10 minutes late. We were a bit disappointed it did not have staff explaining about the penguins or the feeding process like they do at Ripley's Aquarium. I would have liked to learn more about these species of penguins as they didn't seem to want to eat as much as African penguins. The back walls also looked like it was well past time to re-paint. We came back later towards the end of our day and the lights were turned off in the exhibit? Again, it would have be helpful to have someone there explaining why. We stayed for a little bit of the Zoolapalooza and it was also fun. Overall, it was a very enjoyable day and we will certainly return!" - mdyale
"My wife and I were in Indy for one day. We opted to go to the Brickyard and the zoo. Neither stop disappointed. The zoo is well laid out so that you have minimal backtracking to see all of the exhibits. There is also a nice dolphin show and train ride to enjoy." - James S
Why Indianapolis Zoo is a great date spot
"The Indianapolis Zoo isn't just for kids and families, it also happens to be the perfect place for your next date night. The triple-accredited zoo, aquarium and botanical garden has plenty of picturesque places to capture new memories. Beyond a visit to see animals or hand-in-hand stroll through White River Gardens, the Zoo is home to many seasonal experiences for couples, including summer concert series with craft beer, and holiday events like Christmas at the Zoo (complete with a mistletoe scavenger hunt). With extended evening hours, craft cocktails and a variety of festive activities, it's a perfect way to wind down after work or for a romantic weekend adventure. Plus, the Zoo is part of White River State Park, making it a quick walk to the canal, downtown restaurants, shopping and more!"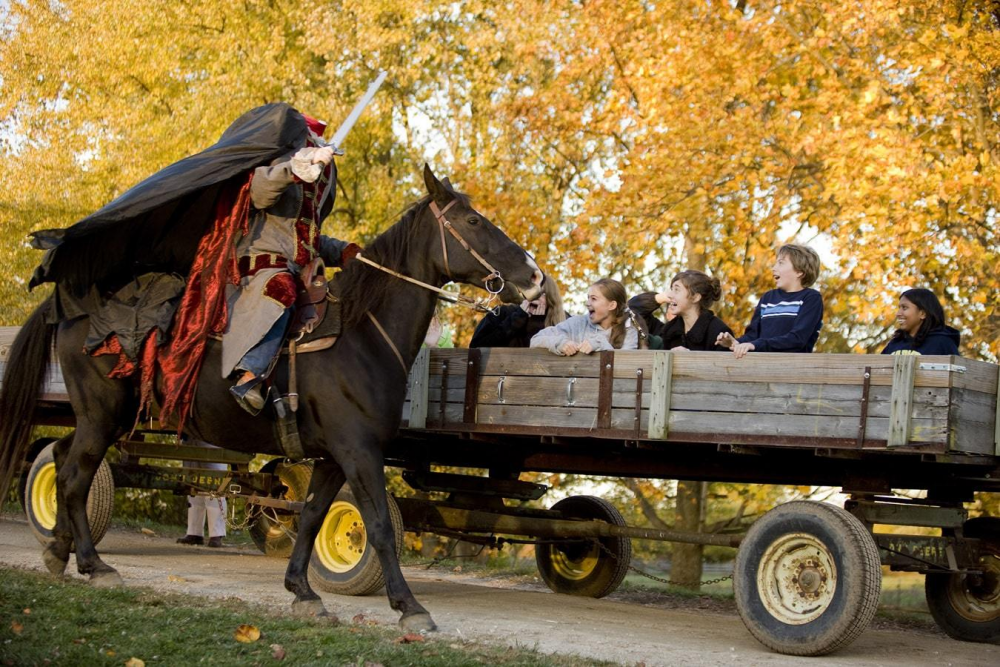 Source: Conner Prairie
Average review score: 4
Couple ratio: 20%
Situated about 30 minutes North of central Indianpolis in the city of Fishers, Conner Prarie is a living museum steeped in history from the Civil War era. The museum was once home to William Conner, a prominent fur trader and politician who married a Lenape woman and negotiated a peace agreement with local Native Americans. The historical site in Fishers features a full restoration of the 1800s infrastructure in the area around Conner's home; a dry goods store, schoolhouse, doctor's office, trading post and more are available to explore in this 800 acre site.
What couples say about Conner Prairie
"Even though the night we visited was raining we had a great time at the Candlelight Christmas in Prairietown. We had never been to Connor Prairie before so I'd recommend visiting during the day time before attending this event. The lantern lit walkway is charming, however, the rain made it very dark for us and we couldn't see the exterior of the buildings or the in character staff that were outside. It just felt a little like we were missing half of the atmosphere. I'd absolutely do it again and will be back to visit the entire park at a different time of year to get the full experience." - jillikin
"This is a must see. It is a great stop in the fall. The air was crisp and the grounds were pretty. It was exciting to travel the village and speak with the charters who are dressed and stay "in character" for the time period." - tedact
"My wife and I went here last month. I remember it vaguely as a student in elementary school but it was a good surprise going back and enjoying it just as much! We went early, right when they opened, on a Friday and there was no crowds. It was very well kept and everyone there was very informative and helpful. Saw a lady making pottery, Apple pie, and someone doing blacksmith work." - Chris A
Why Conner Prairie is a great date spot
"Conner Prairie makes a great date spot because there is always something special going on. From History on Tap to our Headless Horseman festival and A Merry Prairie Holiday, we have something for everyone."