The 15 Top Dating Spots in Kansas City (According to Couples)
A city famous for jazz, theatre, craft beer and unique barbecue cuisine, Kansas City attracts a wide range of couples that love comfort food and culture. Kansas City's history is vibrant and full of artistic and technological advancement, and its varied districts simultaneously evoke a feeling of both vintage grandure and raw minimalism.
For this article, we looked at the most highly-praised dating destinations according to real couple reviews. By analyzing the percentage of online reviews left by couples vs. non-couples, we found both the highest rated and the most date-friendly spots. Let's look at the rankings for Kansas City!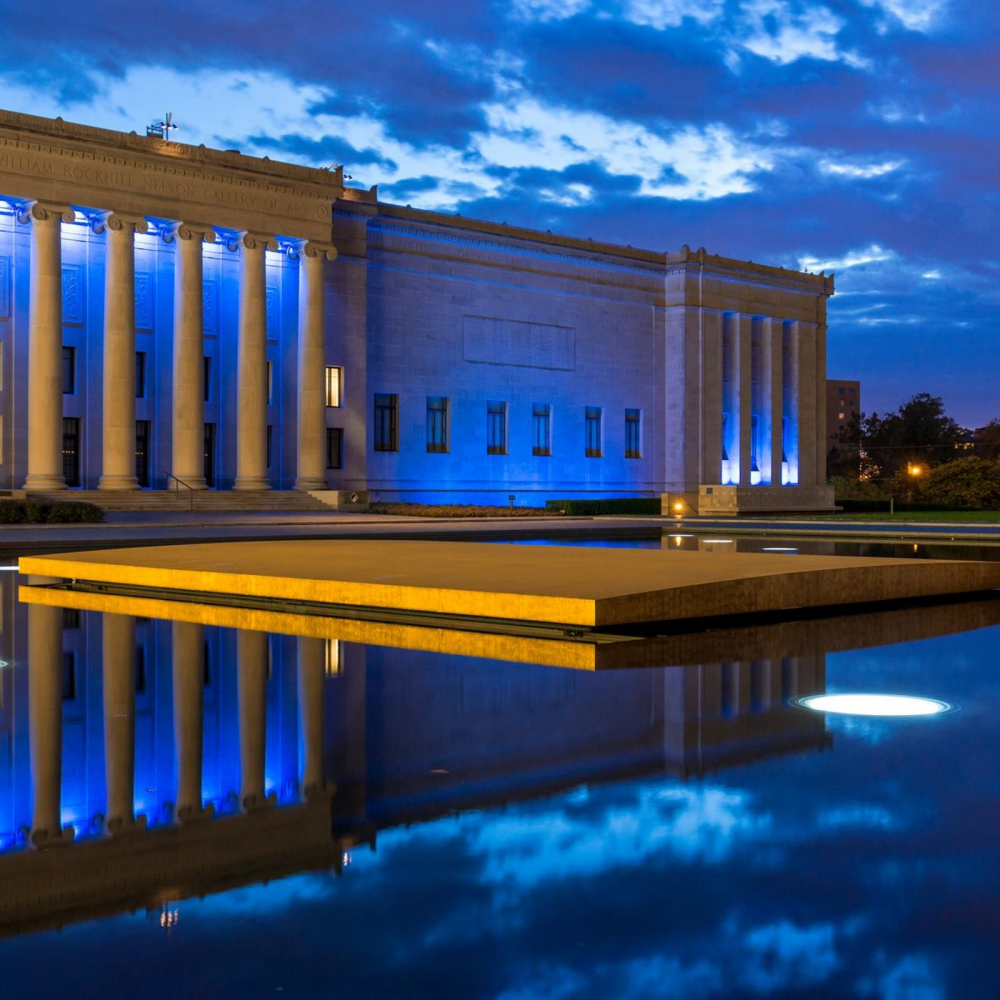 Source: The Nelson-Atkins Museum of Art
Average review score: 5
Couple ratio: 28%
There are some amazing artistic locations all over Kansas City, but the Nelson-Atkins Museum of Art stands out as one of the best. A must-see location for any art lover in the big city, the Nelson-Atkins Museum of Art is renowned for its extensive collection, featuring art from almost every single continent on Earth. Even the museum itself is a work of art, with its Bloch Building being rated as one of the prettiest in Kansas City It's free to enter too, perfect for a day out for people from all walks of life.
What couples say about The Nelson-Atkins Museum of Art
"Beautiful collections of European and American Art. The collections organization in time period, from antiquity to contemporary art, gives you a great perspective of the evolution of art. The collection of art from Asia is outstanding. The gift shop has beautiful findings at reasonable prices and the staff at the shop is helpful and friendly. The staff at the museum was overzealous and unhelpful, with some exceptions. The art is labeled with small print and we had to get close to be able to read it, making some of the staff to act like prison guards. The collection is extensive, we spent two afternoons and wished that we could have spent more time." - Cesar
"The Nelson Atkins museum of art never fails to delight. The old section and the many treasures can be explored for days and is free. But sometimes we want to go for a special exhibit only—and if you just want to see the featured exhibits(there is an extra cost), you can quickly access those without entering the rest of the building. We were in Kansas City with only a few hours left, and hoped to see both the Nefertari and daguerreotype exhibits— both fascinating and educational! We parked in the garage, accessed the special exhibit area within minutes, and enjoyed those exhibits for approximately two hours, including a quick stop at the museum store. We were back on the road within minutes. So go. Whether you have two days, or two hours, it's wonderful!" - Anne M
"I have been planning to visit this Museum for 3 years and it was worth the wait. The staff was fantastic, the variety of art was exceptional, and the Nefertiti exhibit was well worth the price!!" - Marc F, Lincoln, Nebraska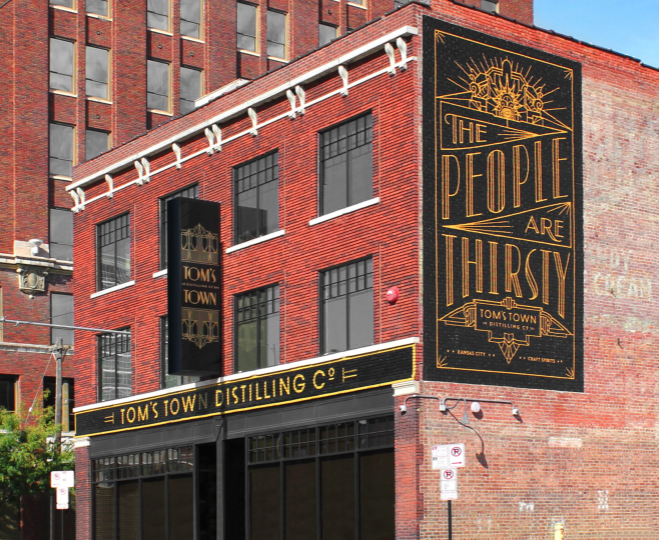 Source: Tom's Town Distilling Co
Average review score: 4
Couple ratio: 43%
Kansas City is home to some world class distilleries, and Tom's Town Distilling Co really embodies a lot of the city's soul, spirit, and culture. With its art deco lounge and tin ceilings, this rustic yet elegant location welcomes you in with open arms, with master mixologists and spirit experts behind the bar, ready and waiting to serve you up some stunning cocktails, spirits, and bar snacks too. If you're looking to taste some of Kansas City's finest local spirits, this is definitely one of the area's must-visit locations, with Tom's Town making some of Missouri's best bourbon, gin, and vodka.
What couples say about Tom's Town Distilling Co
"Had the tour, tasted the liquor, Tony absolutely killed it! Would recommend this tour to anyone in KC!" - Brendan C
"Had a great time at the tour! Tony was an awesome tour guide. Their spirits are some of the best I've ever had. Gin for the win! The food was great as well! Be sure to visit the lounge as well, it feels as if you're being transported back the era where it all began!" - Roylee S
"My boyfriend and I have never been on a distillery tour before and it was so fun. It was super educational and the guide was very experienced and knowledgeable." - Sarah W
Why Tom's Town Distilling Co is a great date spot
"Tom's Town is a distillery, and at first blush you might not think of it for a romantic night out," said David Epstein, Founder. "But our tasting room and bar/restaurant are very glamorous and cozy, with an art deco feel. Gorgeous green velvet banquets, marble-topped tables, candlelight, and a roaring fireplace all make for an intimate - and fun (!) experience. Combine that with some delicious craft cocktails expertly mixed by one of the city's top mixologists, and you've got all the makings of a very special evening!" - Kirsten McGannon, Marketing Director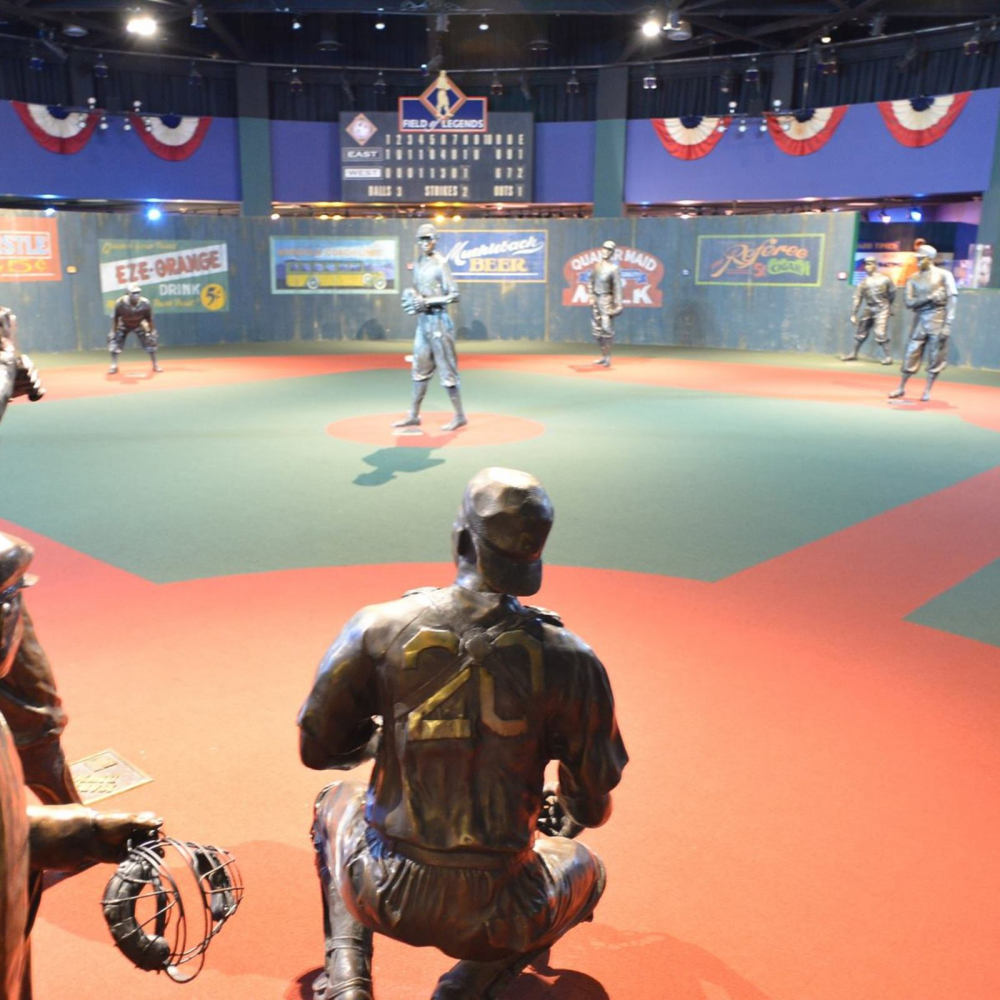 Source: Negro Leagues Baseball Museum
Average review score: 4
Couple ratio: 49%
African-American communities and individuals have played a huge part in the development of baseball over the years, and the Kansas City Negro Leagues Baseball Museum honors those contributions in the best possible way. This privately funded museum space is fully dedicated to the history of Negro league baseball in the United States, paying homage to the fine work of such players as Alfred Surratt and Buck O'Neil. Exhibits include informative placards and interactive spaces, with plenty of pictures, memorabilia items, and game-worn uniforms from players in the Negro National League and Negro American League too.
What couples say about Negro Leagues Baseball Museum
"This is the first time visiting this place and the overall experience was excellent! The Museum did an outstanding job in telling the story of the Negro Leagues! The museum did an outstanding job organizing the various exhibits. This museum was very educational and some very interesting facts! We took about two hours in seeing the various exhibits. Parking for this venue is street parking only. Highly recommend this place!" - Carlos T, Mansfield, Texas
"Came by before a game. Small but packed museum. We were lucky enough to happen upon a tour. The guide was fantastic and really helped the exhibits come to life. Definitely worth a stop if you are in the area." - JJK812, New York City, New York
"For younger folks, it is amazing what occurred in the early 1900s and the effect on baseball. The history of the Negro Leagues and the players is succinctly told with pictures and memorabilia from the time. The Field of Legends is fantastic with statues that are bronze but somehow feel lifelike." - Daydream628681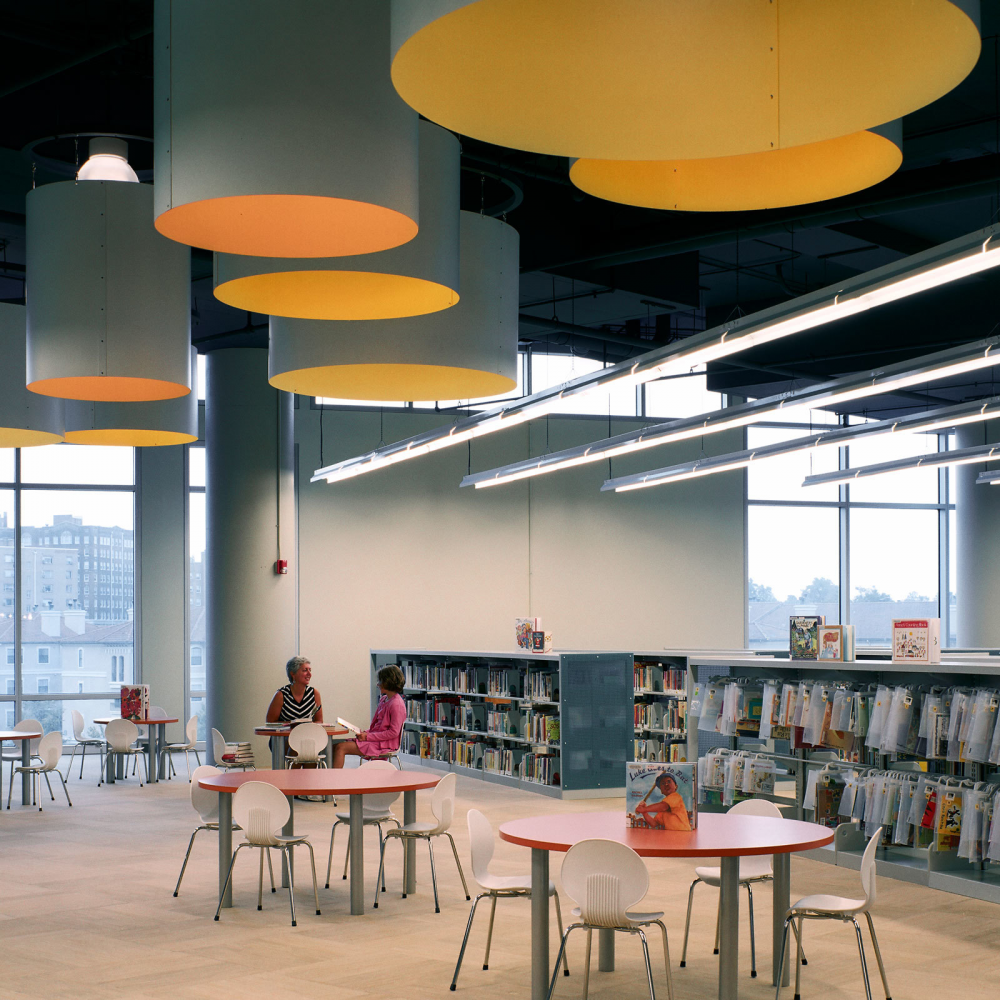 Source: Kansas City Public Library
Average review score: 4
Couple ratio: 44%
Looking for a good book in Kansas City? Searching for one of the area's most historic and beautiful buildings too? Head on down to the Kansas City Public Library. Established back in the 1870s, the Kansas City Public Library is located right in the heart of the city and is home to some fascinating special collections dedicated to local history, including postcards, photographs, maps, city directories, and old news articles from the 19th and 20th centuries. In short, it's a prime spot for anyone who wants to engage with the city's history while also browsing a vast collection of books and documents.
What couples say about Kansas City Public Library
"Wonderful classic library building, great architecture. Open late many nights so you can drop in on way to dinner or back." - BronxSteve, Bronx, New York
"We went as a mixed group of 15 adults and middle school students to see the book spines on the outside of the library. We ran into a snag when we got to the library to find out that the book spines are painted on a parking garage a block or so away. The library itself was stunning and the students loved checking out the door to the gigantic vault in the basement. The roof has a garden and a giant chess set that kept everyone entertained for quite a while. The library is right on the street car route so it was easy to get to and well worth the time we spent there." - jjmomof3, Chilton, Wisconsin
"Our plans changed and we had time to kill--perfect diversion with friendly helpful staff--don't miss the book wall on the outside of the parking garage." - K H, Redwood City, CA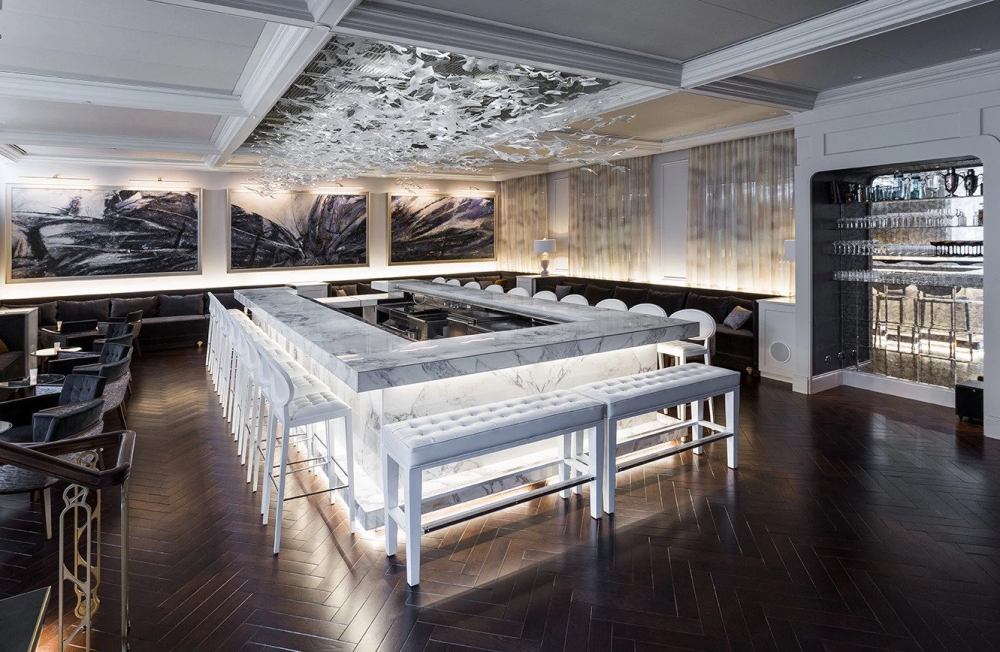 Source: The Monarch Cocktail Bar & Lounge
Average review score: 4
Couple ratio: 30%
Anyone searching for a great place to enjoy quality cocktails and light bites in a refined, sophisticated, stylish setting should definitely head on over to the Monarch Cocktail Bar & Lounge. Housed in the historic Country Club Plaza area, this award winning cocktail bar uses local ingredients, but takes its inspiration from many countries and cultures around the world to offer a myriad of flavors and experiences to every guest. It's a great place to go when you're looking to kick back, relax, and socialize in a comfortable space with nothing but top class food and drink on offer.
What couples say about The Monarch Cocktail Bar & Lounge
"Crazy scene and very hip. Happening place. The most sophisticated cocktail bar I've ever seen. Go. Very classy and very unique." - Mary M
"4 of us for a Saturday night celebrating a very special birthday. They were kind enough to allow us to bring in a bottle of champagne and then we each tried one of their cocktails. They give you a little "welcome" drink and a small snack bowl -- how nice! Service was excellent, place is gorgeous and has a nice feel good vibe about it. We have been to other craft cocktail bars that take forever to make their special drinks but Monarch has it down --- special ice cubes, lovely menu -- something for everyone -- highly recommend before or after dinner." - MidwestWineLover, Midwest
"We have had cocktails here five or six times. Weather has been pleasant so we have chosen the outdoor patio. We order a drink called the Louisiana purchase, a $17 cocktail served in a glass chilled with liquid nitrogen. It's not on the menu but always available. The waitress tosses out the nitrogen as she arrives at your table. The nitrogen exits the glass and evaporates instantly. It's an entertaining show and you then have the coldest glass you will ever have. The drink is delicious." - Frank M, Leawood, Kansas
Why The Monarch Cocktail Bar & Lounge is a great date spot
"I feel Monarch is a great date spot for many reasons, Monarch Bar provides a lush yet, approachable atmosphere that is relaxing and allows people to be themselves. Many dates comment on how easy it is to converse over our cocktails and small bites in a space that makes you feel like you have traveled out of town right here in KC. " - Brock Schulte, Bar Director of The Monarch Bar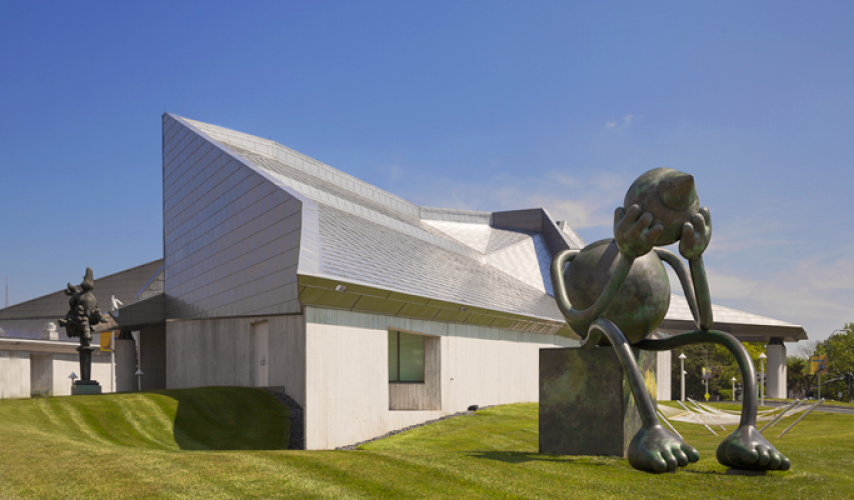 Source: Kemper Museum of Contemporary Art
Average review score: 4
Couple ratio: 29%
One of Kansas City's top artistic hotspots, the Kemper Museum of Contemporary Art has been around since 1994 and draws in tens of thousands of visitors each and every year. It's the biggest contemporary art museum in the whole of Missouri, with the vast majority of its collection being donated by the museum's founders, Bebe and R. Crosby Kemper Jr. It includes more than 1,400 works from historic to modern artists like Jackson Pollock, Jasper Johns, Arthur Dove, Louise Bourgeois, and David Hockney. There's also a lovely cafe with over 100 paintings to admire as you eat.
What couples say about Kemper Museum of Contemporary Art
"We booked Café Sebastianne for Sunday brunch at 10 a.m. when the museum opens. A great way to start your visit. Delicious food (great coffee) in an amusing setting of ceiling to floor paintings before touring the small, but interesting collection of modern art. We very much enjoyed our visit." - 29Lorenzo, Washington, D.C
"This is an average contemporary art museum. It is a small museum as are most contemporary museums. Go to the Nelson instead." - Charles P, New Port Richey, Florida
"We had a great time taking in the different artists. I love the openness of this small gallery and the staff was so helpful! Free parking and free will donation. We also loved the gift shop and picked up a few things!" - Natalie W, Lincoln, Nebraska
Why Kemper Museum of Contemporary Art is a great date spot
When asked why *they* think it's a great date spot, Kemper Museum of Contemporary Art's representative told us this: "- Kemper Museum of Contemporary Art opened in 1994 and boasts a rapidly growing Permanent Collection of modern and contemporary works of art from around the world. Located just off the County Club Plaza in downtown Kansas City, the museum boasts free parking, stunning architecture, and contemporary art making it the ideal location for any special outing. - The intimate size of Kemper Museum allows for quiet strolling through the four galleries featured in Kemper Museum's signature building, designed by Gunnar Birkerts. - Open until 9:00 p.m. on Thursdays and Fridays, the works on view showcase the art and artists of our time, provoking insightful, enriching conversation. - Located in the heart of Kemper Museum is one of Kansas City's premier restaurants, Café Sebastienne, which combines the worlds of contemporary art and contemporary cuisine. Serving lunch, Tuesday through Friday, and an award-winning brunch on Saturday and Sunday, the artistic menu is complemented not only by the aesthetic setting but by an eclectic wine list where an array of hand-selected boutique and single vineyard wines are available alongside a dynamic cocktail program featuring locally-sourced spirits and ingredients."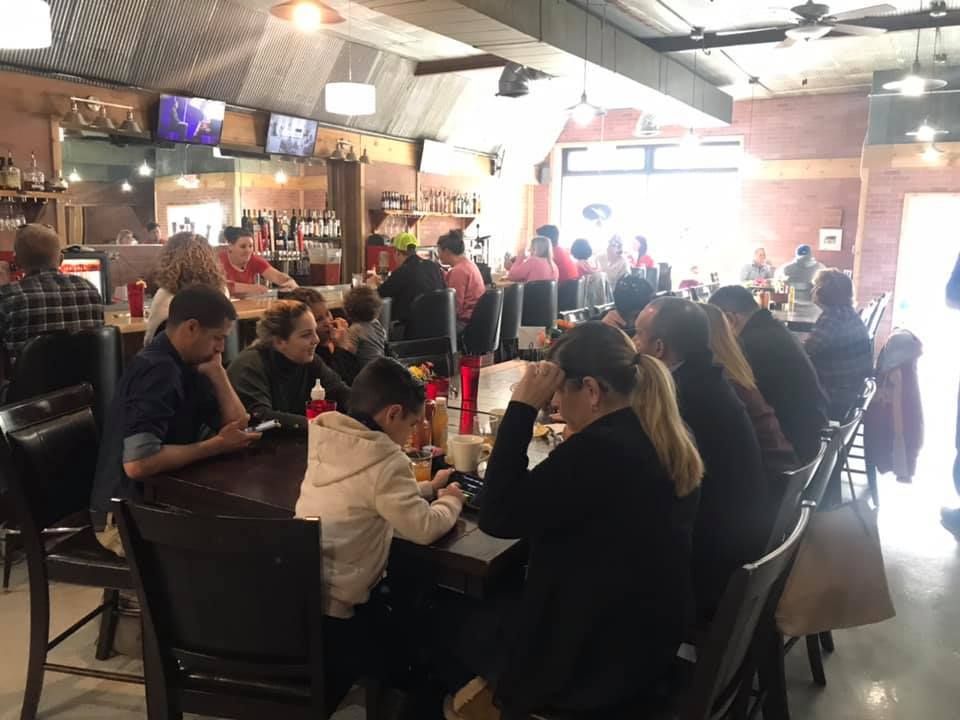 Source: EJ's Urban Eatery
Average review score: 4
Couple ratio: 28%
If you're looking for a top spot to eat in Kansas City, there are dozens of amazing options to choose from, but EJ's Urban Eatery might be the perfect place for anyone in need of a comfortable setting, friendly service, and top quality BBQ food. Part of what makes EJ's Urban Eatery so special is the fact that the menus are always changing, with new meats and options becoming available each month, so you can go back time and time again and try something different on each and every occasion.
What couples say about EJ's Urban Eatery
"We decided to try one of the off-the-beaten-path places for breakfast, and so glad we did! Just a 5 min drive from our hotel downtown, we really enjoyed the Urban Diner atmosphere and the amazing food! Our server Elizabeth was one of the nicest people I've ever met and really felt like family dining there. My wife had the grits with shrimp and biscuits and I had the breakfast special with thick cut bacon and eggs. Definitely worth checking out when you're in KC!" - briantM6469WH, Springfield, Missouri
"We just happened to be in the west bottoms yesterday and had lunch here. It was Saturday and we could have chosen any of the excellent sounding brunch options but opted for lunch items instead. The shrimp and grits was excellent and the brisket grilled cheese sandwich was awesome. I expected thin meat in between the cheese. I got thick slices of wonderfully rubbed and smoked, melt in your mouth brisket! You enter the eatery and will see chalkboards across the room with menus and specials. There, you select your food and are given a number to carry to your choice of a shared or separate table. You will have an assigned server that takes your drink order and was attentive to other details, but they have one of the best team service models I have ever encountered. The entire dining experience was excellent! If you haven't been here, go. I know we are looking forward to a return visit soon." - cte39794, MO
"The meat was tender and delicious. The sides were all great. We had squash casserole, sweet potato, green beans, mac & cheese & dirty rice. They were all very delicious. The bread pudding was a special treat!" - KSindt, Overland Park, Kansas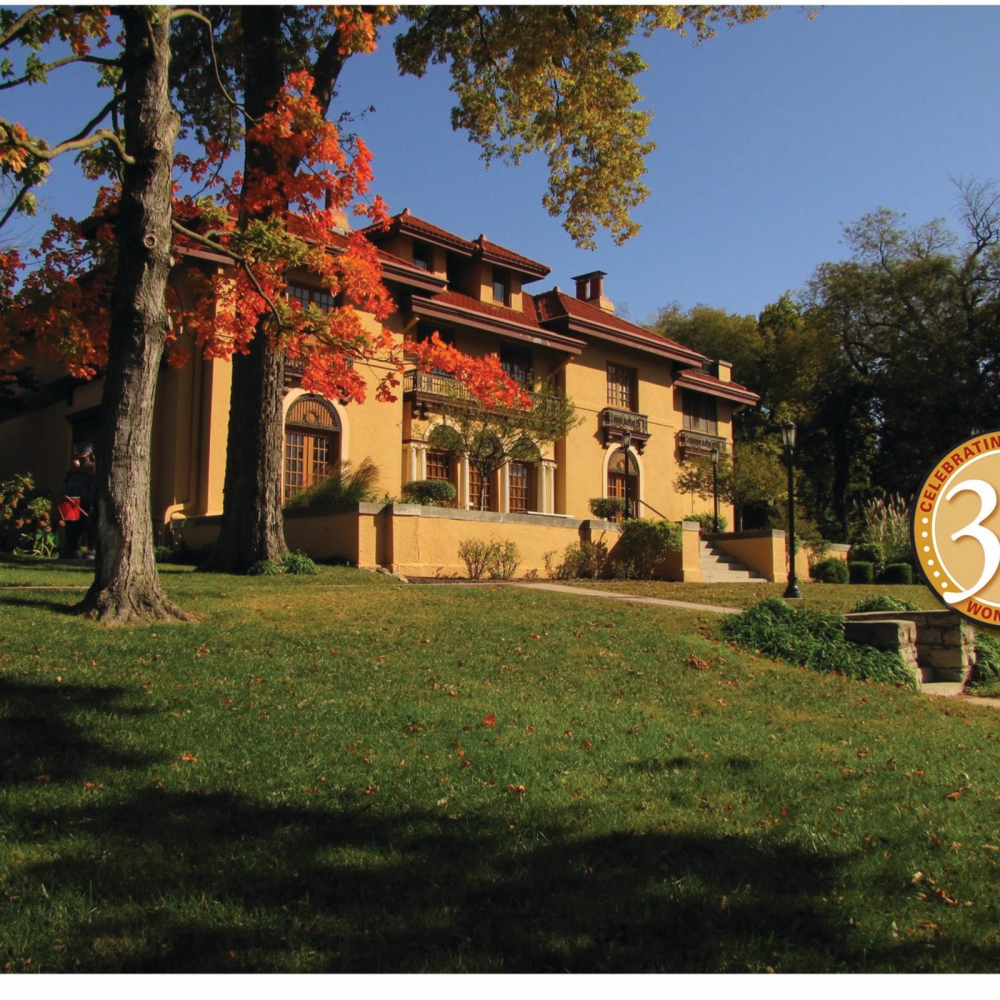 Source: The National Museum of Toys and Miniatures
Average review score: 4
Couple ratio: 28%
A charming little spot on the University of Missouri Kansas City campus, the National Museum of Toys and Miniatures is a wonderful place to visit for anyone who wants to revisit their childhood, look back to the playthings of the past, and learn a little more about how toys and miniatures are made. The museum offers a total of more than 33,000 square feet of exhibit space and 72,000 objects in its vast and varied collection. Tens of thousands of people visit each year, enjoying the combined collections of Mary Harris Francis and Barbara Hall Marshall.
What couples say about The National Museum of Toys and Miniatures
"What a wonderful collection of toys and miniatures. We arrived shortly after the museum opened for the day and were nearly the last patrons to leave. Furnished dollhouses and vignettes showcasing fine pieces by artisans are displayed on the first floor; an array of toys fills the second floor. The museum staff were all friendly and helpful in answering questions. Special thanks to Docent Dick for his many stories and helpful guidance....every visitor should be lucky enough to cross his path! Miniaturists—this should be on your bucket list!" - 47jnaiek, Memphis, Tennessee
"My husband and I were absolutely amazed by the sheer size of this museum and how extensive it is. There are rooms upon rooms of gigantic dollhouses handmade out of wood and decades old. All kinds of preserved toys from ages ago, plus toys from our childhoods. We didn't know we would be so in awe of how well done this museum is. This place is such a little-known thing that we've encouraged everyone we know visiting KC to go check out this gem." - Kari Newton, Decatur, Alabama
"Very cool museum, with one floor of toys and games from all eras, and one floor of artistic miniatures. Really well- explained and laid out. Lots of fun." - BronxSteve, Bronx, New York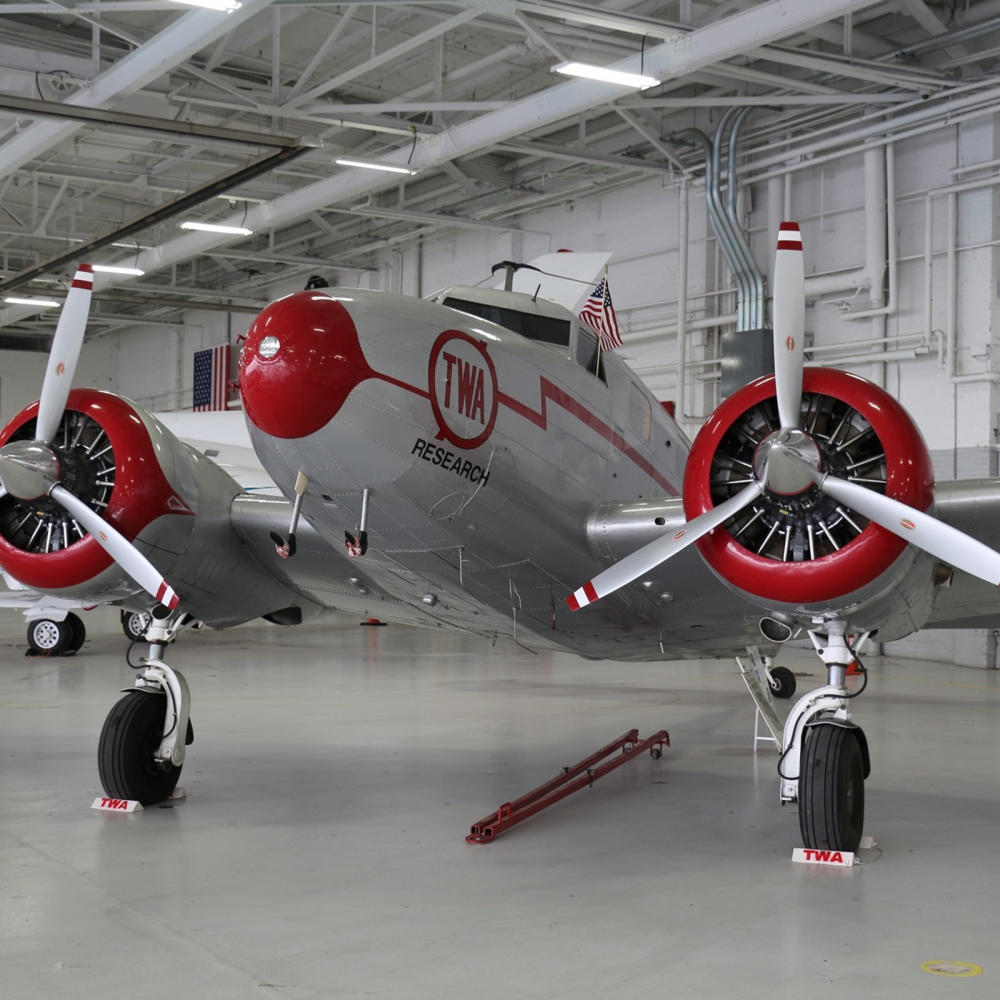 Source: TWA Museum
Average review score: 4
Couple ratio: 25%
Honoring the history and heritage of Trans World Airlines, the TWA Museum is one of the most interesting educational sites in all of Kansas City. TWA existed from 1930 through to 2001 and was initially founded to run a route from NYC to Los Angeles via Kansas City, so the airline and the city have always had a special connection. Now, visitors to the TWA Museum can enjoy admiring a wide range of TWA artefacts and memorabilia, as well as cockpit simulators, a flight simulator, and much more. It's a veritable haven for anyone with an interest in aviation history.
What couples say about TWA Museum
"What a neat place! The highlight is almost certainly the tour guides, most of whom are retired TWA employees. They were full of wonderful stories, and opinions on which barbeque place is best for lunch, both of which were highly appreciated. My husband is a huge plane nerd, and l'm defintely not. We have both had a great time though, so I'd say this appeals to a broad range. Hidden gem for sure." -Charlotte S, Bettendorf, Iowa
"If you love flying and learning about places and flying, you'll definitely appreciate the TWA Museum. A lot of memorabilia, information, planes and other items make this an extremely interesting place to visit. The narration on the audio guides was beneficial. Appreciate this hidden gem for what it is - a labor of love - and you'll have a great time. We stayed for an hour - we had another appointment - but I wish we would have stayed longer. And spend the time to talk with former employees who are working there, they'll enjoy it and you'll appreciate their passion." - amarillobulldog, Amarillo, TX
"Very nice museum with lots of information about the history of TWA. Our tour guide, Matt, did a great job of explaining the displays and even got to fly the flight simulator at the end. Well done and highly recommended!" - Pat M, Lawrence, Kansas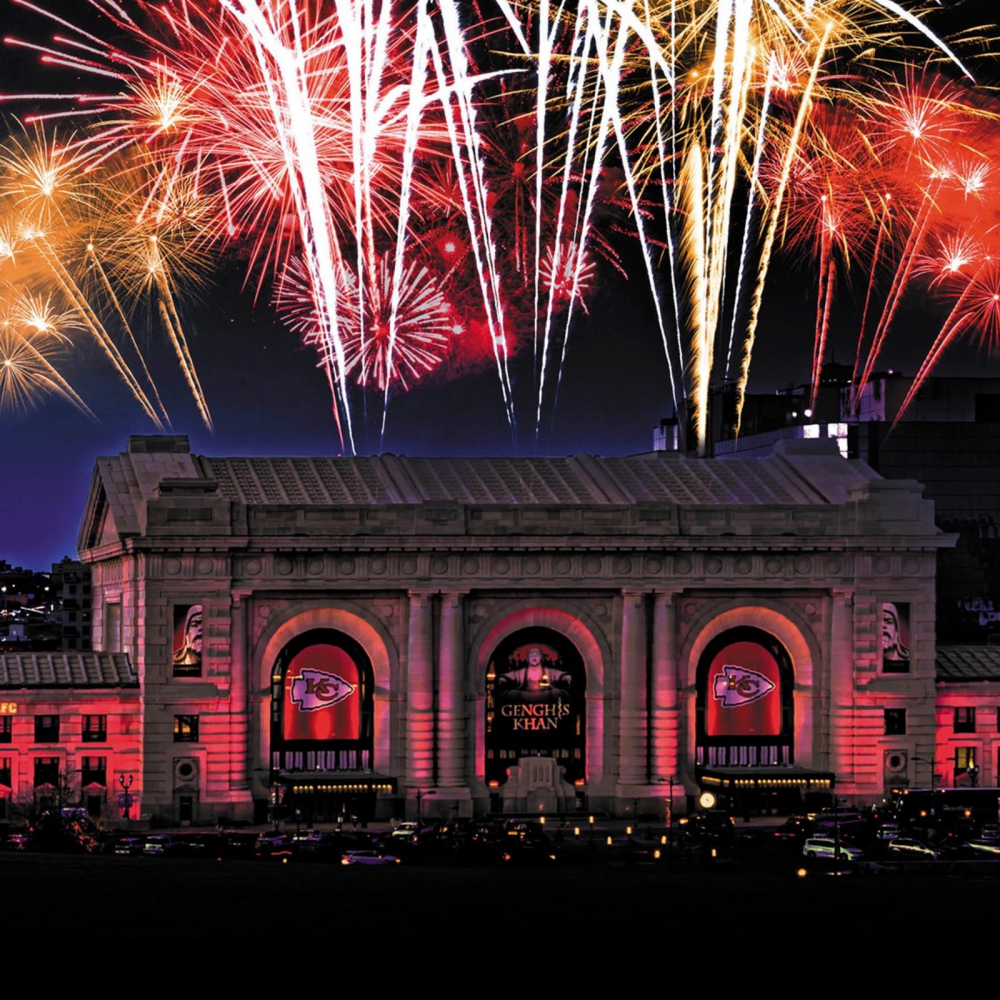 Source: Union Station Kansas City
Average review score: 4
Couple ratio: 52%
Of all the many historic buildings and beautiful landmarks around Kansas City, Union Station Kansas City stands out as one of the most impressive and iconic. First opened in 1914, this stunning union station served the city all the way through the early 20th century, World War II, and beyond, before closing down service in 1985. It has since been refurbished and reopened as a museum and cultural complex, a hub of educational, entertaining, and engaging exhibits and attractions for visitors of all ages to enjoy. Whether you're just admiring the building, exploring the exhibitions, or even checking out a 3D movie on the 'Extreme Screen', there are always happy memories to be made at Union Station.
What couples say about Union Station Kansas City
"Great for kids and families and train buffs. Beautifully decorated for the holidays, lots to see on a rainy day." - Julie S, Minneapolis, Minnesota
"Basically Grand Central Station in NYC only not as nice or big. There was exhibit there on Genghis Khan at the time but cost whopping $20! Not worth going. Yawn." - Max D, New York
"Walked over to union station via the Link. We were really just strolling to see what was around on our first night when we stumbled across this amazing architectural find. With its 95 foot ceilings, it stands in beauty. It has numerous attractions inside. The only downside is that most of them close at 5 or are closed on Mondays. The escape room is the only attraction that I am aware of that stays open later. The IMAX theatre was only showing Lego batman in the evening when we were there or we would have tried it. We viewed Pompeii, for a small exhibit it was fairly priced and a great visual example of life in Pompeii. We did not enter the science museum. We did eat at Harvey's one of the two restaurants located there. We loved the atmosphere and people watching. Be prepared there were a few homeless people sleeping on the benches inside, but they were no bother to us." - Amanda S, Pilot Knob, Missouri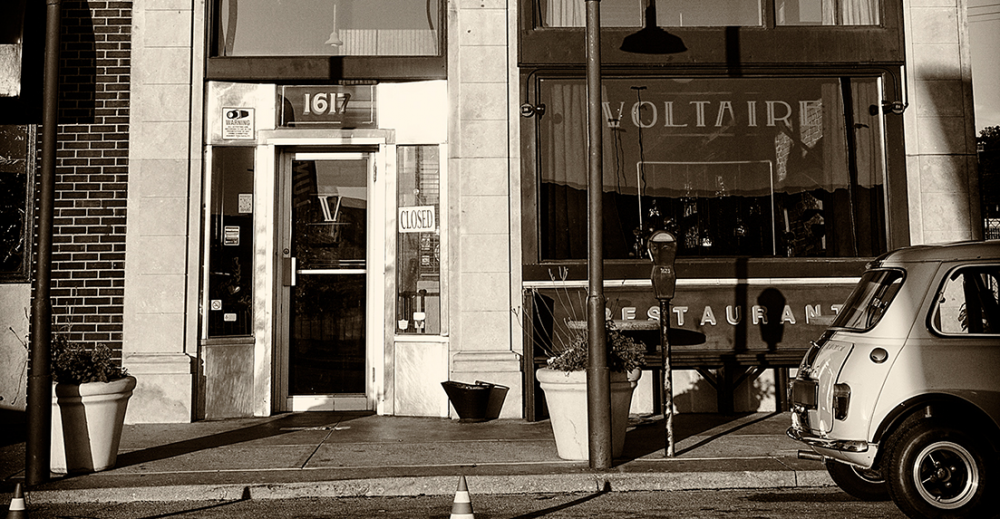 Source: Voltaire
Average review score: 4
Couple ratio: 51%
There are dozens of amazing places to eat all over Kansas City, but if you want something refined, sophisticated and bursting with European-style elegance, Voltaire is the place to be. This New American bistro welcomes you into a rustic-contemporary space, gorgeously decorated and designed from top to bottom. The menu is filled with delicious and innovative meals and snacks, with a fine selection of world wines also on offer. Visit on Wednesdays for 50% off selected plates and drinks, or head on down to Voltaire on Thursdays for some life DJ sets.
What couples say about Voltaire
"For us, you cant substitute new builds for old charm and this establishment has it all. A charm from the 1800's and a new age chef. We had a great brunch, a modified turkey bacon burger, eggs Benedict with perfectly done prosciutto and avocado, then pancakes with blueberry compote. All were excellent and presented perfectly. The bloody Mary's and Mimosas were very satisfying. Lot of construction in the area and parking isn't easy, but worth the trip. Enjoy this one!" - stevefZ6437MH, Columbia, South Carolina
"We are a group of four who like to experiment with various KC brunch spots. Today was the day for Voltaire and we were not disappointed. Wait staff was great and Mariah spent extra time with us answering questions about the history of the bldg, as well as, menu items. The Voltaire Bloody was tasty with a kick. The Pomeranian was refreshing with the perfect balance of salty/sweet. The grilled skirt steak and eggs were divine....not a morsel left. The lemon ricotta pancakes were light and fluffy. Skip the syrup as they are plenty sweet. The Eggs Benedict was one of the best we've had. The egg was perfectly creamy and runny; asparagus was al dente; Hollandaise was light, creamy with a hint of red pepper. We plan to return often. Outstanding meal! Outstanding service! Outstanding ambiance!" - Kcbookworm1, Kansas City, Missouri
Why Voltaire is a great date spot
Here's what Voltaire representative told us: "With a unique, chef-inspired seasonal menu and an approachable cocktail & wine list, Voltaire offers something for everyone. A cozy ambiance and selection of curated vinyl records accentuate Voltaire's intimate, rustic atmosphere."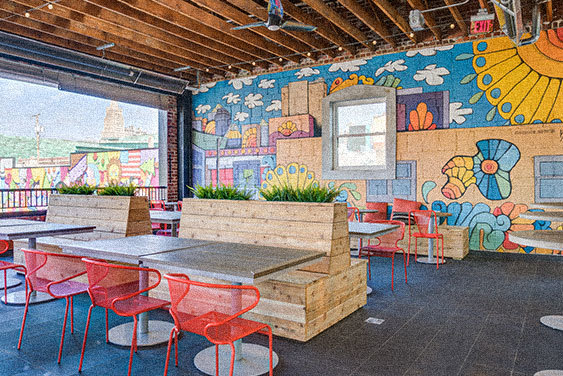 Source: Parlor
Average review score: 4
Couple ratio: 27%
Set across three levels, Parlor is one of Kansas City's top food halls, offering a wide range of dining options to please every palate and tantalize every tastebud. Redefining the very concept of what an eatery can be, Parlor offers everything from casual American snacks to gourmet meals from around the world. It also features two bars for those who simply want to sit, drink, and socialize, and various lively events are held at Parlor from time to time too. From pizza and pasta to sushi, seafood, and sliders, you'll find it all at Parlor.
What couples say about Parlor
"When you want to host a party but you don't want to cook or clean... then Parlor is your place. Even though last R is upside down, this place is so awesome. Our little party of four chose from Korean (Sura Eats) and Karbon (kinda Mexican with a Mediterranean flavor) along with some cocktails and beers from the main bar. We sat at the bar for a while and chatted before moving upstairs to the veranda?? where we had dinner and chatted some more. Then we dropped by the entry way and sat on the couches and chatted some more and marveled at what a great food hall Parlor is. They have stations around with caraffs of water and complimentary glasses, napkins, forks and such. No waiters to stop by and ask if you are ok (no need, because you're at Parlor and obvs you are more than ok). A great selection of menus to choose from. Atmosphere is just freaking cool. Choices of inside or outside or barside, Even though they don't have a dessert place, Parlor is just so much fun." - jwiley963, Lee's Summit, Missouri
"An interesting concept. 6 different kitchens, two bars, and a nice upstairs balcony. The food we tried was pretty good, not 5 star but if you want to be adventurous this is a good place to be. The upstairs bar made a great old fashioned. Don't be too confused by the unisex bathroom upstairs, one big unit with individual, completely walled in stalls." - randrj, Lindenhurst, Illinois
"We had a great time here. Lots of food options, seating, just a great atmosphere for meeting up with friends. Drinks are slightly pricey, so for us it won't be our go to place. But it sure is fun!" - LauraB377, Kansas City, Missouri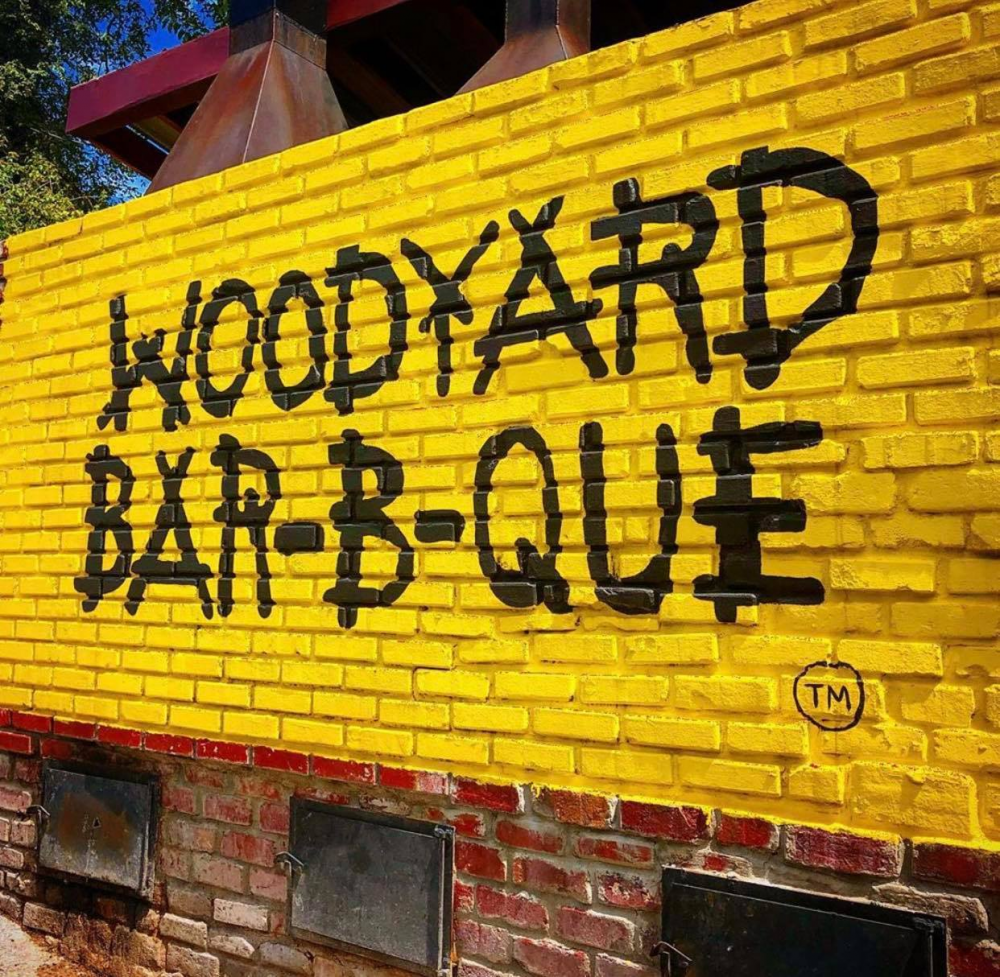 Source: Woodyard Bar-B-Que
Average review score: 4
Couple ratio: 21%
Situated in a prime spot on Merriam Lane, Woodyard Bar-B-Que is one of the top BBQ eateries in all of Kansas City, which is quite an impressive feat considering the city's reputation for high quality BBQ food. There's lots of outdoor seating here, making Woodyard Bar-B-Que a great spot to visit on warm and sunny days or mild evenings, but you can eat indoors too, choosing from a fine selection of smokehouse meats, delicious chili, and lots of quality draft beers ready and waiting for your enjoyment. It's a BBQ lover's paradise!
What couples say about Woodyard Bar-B-Que
"We learned about Woodyard from Guy Fieri's Diners, Drive-in and Dives! We wanted to try the famous Kansas City bbq and we didn't think Guy would steer us wrong. We had never had burnt ends before and boy they were so good! The cheesy corn was delicious too! The girl who took our order was awesome! She answered all of our questions and chatted with us about Ky bbq!!" - GPrevette14, White Plains, Kentucky
"This BBQ place was absolutely awesome. Every bite made your mouth water. Glad we found this place, and will definitely be back anytime we are in KC." - Dwayne A, Parker, Colorado
"Convenient to I-35, with ample parking front and back, and indoor and outdoor seating, what we found here is large, reasonably priced portions, but by KC standards, the 'cue itself is second tier at best. $23.25 bought a refillable soft drink, a 1/2 slab of baby backs (5 long bones), and small but ample sides of cheesy corn and shoestring potatoes in lieu of the usual KC fries. There was nothing memorable about the sides, but the ribs were distinctive for their lack of seasoning. They were properly prepared, but so bland that you will definitely want to try one of the two house sauces-- an original (slightly sweet), or the hot (slightly spicy). If you live in the KC area, our recommendation would be to place a to go order, and liven up the ribs with a stronger sauce such as L.C.'s or Dreamland. In sum, the portions here are filling, and the prices reasonable, but there is better 'cue to had in KC." - jetsly, Minneapolis, Minnesota
Source: Jose Peppers
Average review score: 4
Couple ratio: 21%
If you're looking for Tex Mex delights in either Kansas or Missouri, Jose Peppers is a name you simply have to know. This Tex Mex chain has several locations around both states, including a prime spot right in the heart of Kansas City. Jose Peppers offers up a really delicious menu, including sizzling fajitas, cheesy quesadillas, and some super specialties too like Pollo Magnifico, Carnitas Tamales, and Roasted Poblano Pepper. You can also enjoy some awesome cocktails at Jose Peppers as you soak in the lively Mexican atmosphere of the restaurant itself.
What couples say about Jose Peppers
"We chose this restaurant from the many at the Legends shopping center mainly because it was new to us and we like Tex-Mex food. We were seated promptly, served chips and salsa immediately and greeted by our server. We each ordered margaritas and browsed the menu. The offerings are typical of a restaurant serving Mexican food. One of us ordered Quesadillas and the other, a taco salad. Both came within a reasonable time and were very good. The taco salad was good and had a good supply of guacamole and sour cream. Our server was attentive and friendly." - Joelyn O, Milwaukee, Wisconsin
"After a day of shopping we were tired. Since we were already at Legends Mall, we saw the sign for this place and Mexican food sounded good. The salsa was unique and very good. The food was fresh and we liked it in every way. We would return if in the area again. Complimentary chips and salsa." - tgbiz, Tulsa, Oklahoma
"Bright modern interior, yummy chunky salsa, all the food was good. I had the carnitas tacos, really good. Even the cilantro rice was great. Definitely recommend." - karengrudzinski, Tulsa, Oklahoma

Source: Gus's World Famous Fried Chicken
Average review score: 4
Couple ratio: 21%
Kansas City is home to some of the finest fried chicken in America, and you can enjoy some incredible flavors over at Gus's World Famous Fried Chicken. Part of the Tennessee chain that has been featured on such shows as The Best Thing I Ever Ate and Man vs Food, this location offers up some of the more tempting, addictive, and thoroughly delicious hot and spicy fried chicken around. It's an unmissable destination for anyone who loves fried chicken, with friendly service and a cozy atmosphere too, plus a great range of homemade desserts like Chocolate Cheese Pie and Pecan Pie.
What couples say about Gus's World Famous Fried Chicken
"Stopped to grab a to go order of chicken to take back to Des Moines around noon on a Sunday. It was surprisingly not busy, and we were greeted immediately by a young man asking if we are eating in or taking to go. He was most helpful in getting our order placed, helping us through our options and the specials of the day, then getting us water for while we waited. It took no more than 5 minutes for our order to be filled and we were on our way. Definitely great spot for great chicken!" - Anne, K
"Loved this place. Chicken very juicy and the pies are awesome. Nice and spicy chicken and great staff." - jdhah987, Missouri
"We had just picked up Joes BBQ when we passed Gus'. Being in town only for one night we were already doing a sampler dinner so stopped for some fried chicken too. Got a chicken leg and thigh to go. Wow. It was fabulous! Next time we're in town, we will be back!" - Lilly O
Why Gus's World Famous Fried Chicken is a great date spot
"Gus's Fried Chicken makes a great date spot as you can walk in and be yourself. The environment is casual and easy, allowing you to relax. The food is soul nourishing, bringing you to a place of comfort. The music playing on the jukebox just might be a little Marvin Gaye or Stevie Wonder - great date music - right? And lastly, who wouldn't want to share a 40oz beer while on a date? OK, maybe there are some, and if that is the case (depending on the location) you can pop a bottle of Dom Perignon and share a piece of chocolate chess pie warmed up with a bit of ice cream." Wendy McCrory