The 26 Top Dating Spots in Memphis (According to Couples)
As the heartland of Blues, the birthplace of Rock 'n' Roll and where Elvis lived, Memphis has no shortage of exciting date spots that need to be visited at least once in a lifetime. Alongside these classic attractions that everyone knows, there are many secret bars and romantic destinations hidden away from tourists. This guide will give you an overview of the best-loved spots for couples according to daters themselves. We won't just cover the most world-famous names, but the actual spots that local Memphians frequent! Let's have a look at the rankings.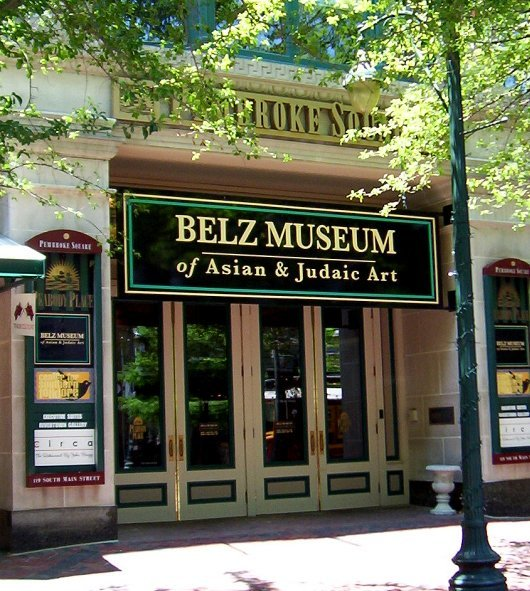 Source: Belz Museum of Asian & Judaic Art
Average review score: 4
Couple ratio: 42%
Even if you're not the most holiest of followers, Belz Museum of Asian & Judaic Art is a must-do for any art lover once in this lifetime. From mainstay collections featuring Judiac and Hollocaust-based art, to special exhibits, this Main Street art house has the greatest collection of Asian art in the South. If you're just looking for a educational afternoon stroll, the museum has a lot to offer with its incredible sculptures and paintings. So maybe spend an afternoon in this private collections, as you learn about the views of the world through the lens of Asian and Judaic culture.
What couples say about Belz Museum of Asian & Judaic Art
"We were shocked and staged at what we were treated to when visiting the museum. This undoubtale is the best Asian exhibit we have seen in our world travels. The Smithsonian needs to build a museum so the world can enjoy. One word for museum. AWSOME!" - Ed R
"We are still thinking about our visit and would go again. Very inexpensive ticket, I think $6, and what a collection of jade and all kinds of Asian Art!!! It is just incredible actually. The Jewish section is also very special and interesting.'Heidi C
"This place is amazing. Tons of insanely detailed sculptures and art work from China, a few things from Japan, and a collection of Judaic art. I was expecting a small museum with some nice pieces, but instead there was room after room of exquisite artwork. Make sure you have enough time to see all of it." - tigerflute
Why Belz Museum of Asian & Judaic Art is a great date spot
"The Belz Museum of Asian and Judaic Art is a quiet and intimate cultural experience made up of the largest Asian art collection in the region and one of the few dedicated Judaic art exhibits in the nation. The museum contains many unique examples of imperial Chinese art from the Qing dynasty, China's final imperial dynasty. From intricate jade carvings and hand-carved furnishings to an authentic Mills Company Violano Virtuoso that plays European Judaic melodies, the Belz Museum of Asian and Judaic Art is sure to impress your date.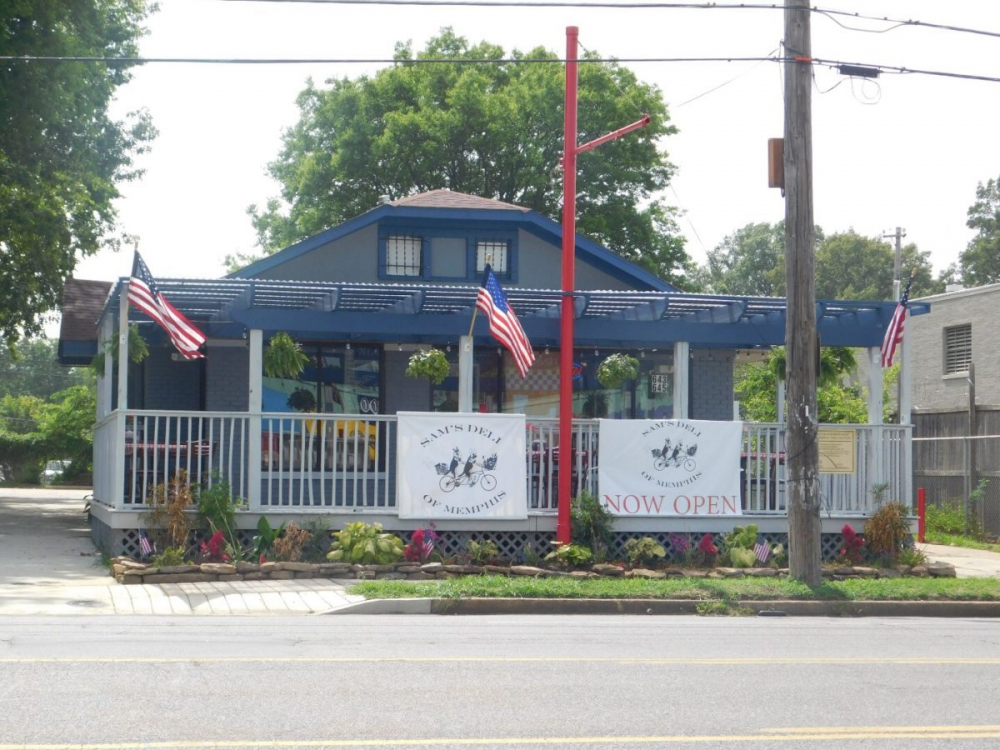 Source: Sam's Deli of Memphis
Average review score: 4
Couple ratio: 40%
If you're thinking about visiting Memphis, you can't skip Sam's famed deli near uptown Memphis. Located just east of downtown, this cafe may have a strong focus on quick eats - but boy are these some of quite tastiest eats you'll find in the state. Early afternoons are typically busier with a menu ventures from breakfast basics to ambitious entrees including The Cubana, which is wildly raved about. Other guest favorites includes Chicken Tikka Delight and Gyro Sliders. So if you're ever near Memphis, check out this moderately-priced deli. It's worth noting the deli is closed on Sunday and Monday.
What couples say about Sam's Deli of Memphis
"Sam's is now located on the Highland Strip. I never had the chance to try Sam's when they were on Perkins, but they have now opened a restaurant on Highland. My first time was great. Prices are very reasonable. My $9 bibimbop was full of fresh ingredients, flavor and spice. May be my new favorite spot on the strip. Sandwiches also look ridiculously good. Will be back.'CoreyBr1188
Source: Levitt Shell
Average review score: 4
Couple ratio: 28%
If you're looking for a scenic music venue hidden in Memphis's midtown district, look no further than Levitt Shell. Best known as the place where Elvis Presley gave his first paid performance, this open-air amphitheater will give you all the historic feels as this is where rock and roll was born. Plus, the venue recently started hosting free concerts and films for the public on weekends throughout the summer. So if you're looking for a date night out on a budget, the historic Levitt Shell at Overton Park is a local favorite.
What couples say about Levitt Shell
"We took the MOJO tour and stopped here. This is where Elvis got his big break. They were setting up for a free concert that evening. We returned that night and thoroughly enjoyed the free concert. Families sat in their lawn chairs and blankets and enjoyed dinner together. We didn't have chairs, but there were benches for us to sit on at the top of the hill. We arrived right at 7:30 and found parking. They were selling food from the food trucks. The evening was so good, with the sunset and cooler weather. There are bathrooms for use. We wanted to go the next night too, but we had to return our rental car. It is worth the effort to attend the free summer concert series here. Look into it." - knnjones
"My church hosts events here often. I loooove the atmosphere. It is great for the large events we have with our church familly. Usually after church, we can go straight to the zoo :)" - Reagan D
"It was fun visiting this outdoor venue and seeing where Elvis sang for pay for the first time. He sang "It's Alright Mama" and one other song. When they wanted an encore, he just sang the same two songs again, because that's all he was prepared to do! (At least that's what our guide told us)." - Susan J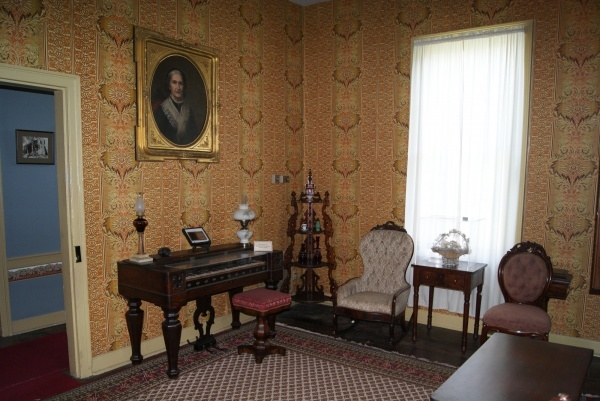 Source: Magevney House
Average review score: 4
Couple ratio: 50%
Listed as one of the oldest homes in Tennessee, this one-acre historic residence is home to one of the widest collections of samurai armor in the world. In 1941, the descendants of Eugene Magevney gave the property to the City of Memphis, which adapted and operated it as a house museum. So you won't find another residence of this kind in all of Tennessee. The home also hosts seasonal events and is only open on the first Saturday of every month. While this won't fulfill your full afternoon, the charm of this historic hideaway is must-do for many locals.
What couples say about Magevney House
"The Magevney House is supposedly the oldest surviving residence in Memphis. Built in the 1830's for an Irish Immigrant, this is not a mansion, but a 3-4 room frame house that still has a lot of charm and history. The tour, which is only on the 1st Saturday of each month, is free and takes only about 20 minutes. The exterior takes only 10-15 minutes. This is still a nice tour and well worth the time. Some original but mostly period furniture pieces." - IverJohnson
"We love to see and appreciate the homes of long ago. This house is a must see for anyone who loves history." - OKwanderers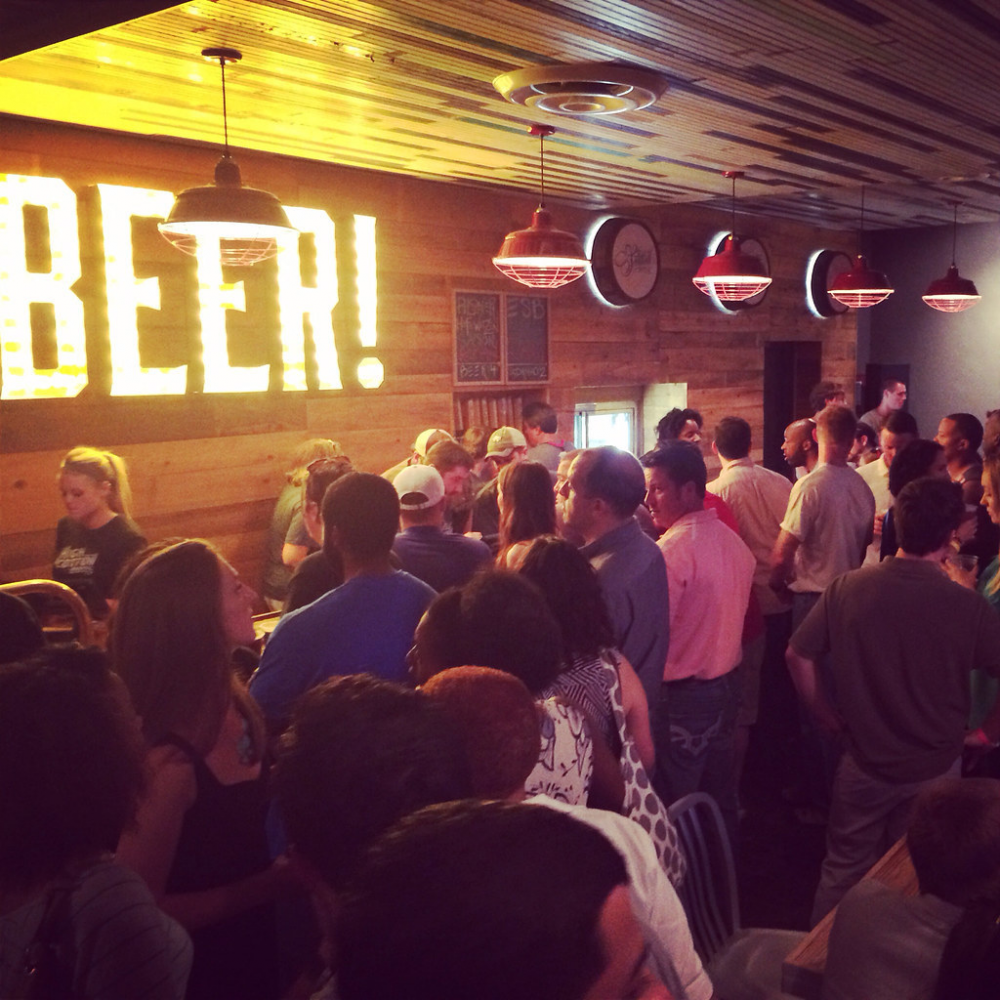 Source: Memphis CVB
Average review score: 4
Couple ratio: 46%
Located close to Memphis' downtown district, this brewery will have guests raving for their ambitious selection of beverages from lagers to ales to IPAs. Hosted in a great area with easy parking, this local brewery entertains guests well into the night. The rustic fixtures with contrasting bright and contemporary colors may contribute to this, but it's the social nature of the taproom that's its draw. And while you won't find any cuisines here as his is strictly a tap house with the finest liquors and IPAs on tap - you'll be returning time and time again for high spirits and good times.
What couples say about High Cotton Brewing Co. Taproom
"My wife and I stopped in here for a beer and an appetizer. Both of the beers that we tried for very good! We went next-door to the attached restaurant called edge Alley, the food was good and the place was really cool. Most importantly, every person working in both places was really nice! We are from out of town and this was our first stop in Memphis, a great example of southern hospitality. If you are in town, you should stop, I don't think you will be disappointed." - omatraveldog
"We called in here when visiting Sun Studio last week and loved it. We tried a flight of beers then sampled a few pints during happy hour, all tasted great. The place was bustling, friendly and the staff were pleasant and helpful. Would visit again!'Stu_1977
"Always a great atmosphere with great beer. We all have different tastes in beer, but always seem to find just what we like here. One of my local favs." - beky294
Why High Cotton Brewing Co. Taproom is a great date spot
"We think High Cotton is a great spot for daters because of its central location between the social hot spots of midtown and downtown Memphis. And our taproom offers a very warm, casual bar environment with 10 beers on tap sure to meet any beer drinkers palet. Our neighboring restaurant, Edge Alley, is the cherry on top, offering up a wide range of casual American fare for weekend brunch all the way to romantic dinners."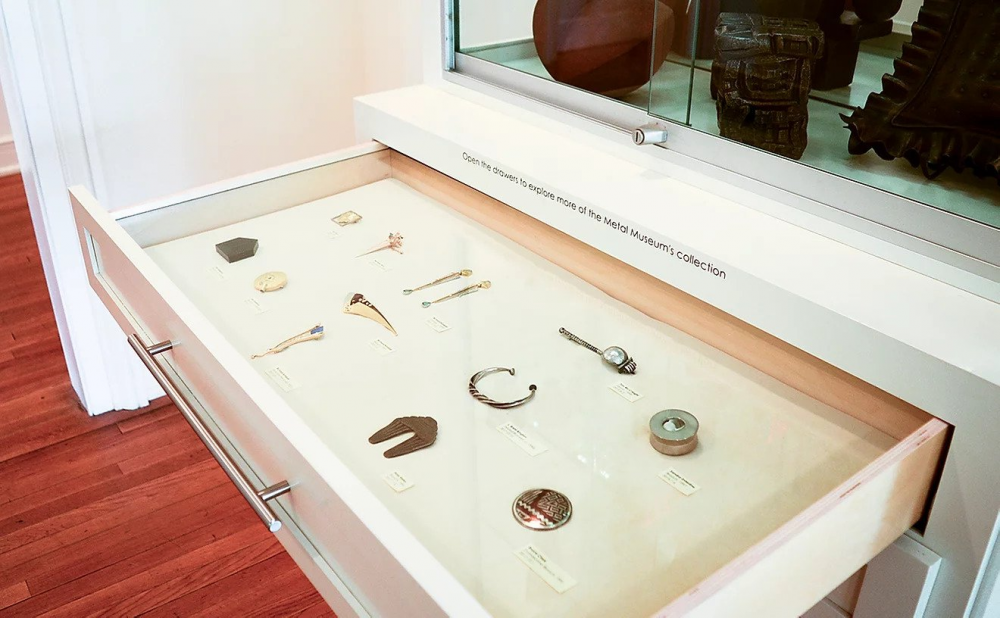 Source: The Metal Museum
Average review score: 4
Couple ratio: 35%
Built inside a former United States Marine Hospital, the Metal Museum is a mainstay for visitors seeking exploration of Southern war history. And with over six buildings and 3000 items to boast in their exhibitions, the museum offers quite the experience as Civil War history is alvie and well here. They even feature traveling exhibits and a working smithy on sight for live metal work demonstrations. And even though most exhibits stay open year round, the seasonal attractions is what have veteran returning to this popular museum time and time again for new experiences. Every fall, the museum also hosts its popular Repair Days Weekend, where volunteer metalsmith from the country repairs metal objects for public viewing. With over 30 years of history, you'll love this getaway from eras before.
What couples say about The Metal Museum
"We visited and toured the Metal Museum in mid-February and enjoyed a truly unique and interesting historic and artistic site. The talent exhibited by the featured artists in iron, copper, silver, gold, etc. was amazing. The video clips accessible outside of the foundry were very educational. The grounds and the sculptures outside, as well as the views of the MS river, were also worthwhile. Most unbelievable of all, the price of admission for seniors was cheap -- too cheap for the value of the art and the experience. We highly recommend this museum!" - pasdedeux092907
"This is a museum of metal sculpture. The gates ar covered with many small sculptures in many different form. Inside is very interesting. Outside ar many sculptures and there is a good view of the "Big River" form t he gazebo. There's also a foundry and blacksmith shop." - Clarence D
"This was the second time we have visited the Metal Museum. I have also recommended it to several friends visiting the Memphis area. Not only is the metal work amazing, it sets on a lot over looking the Mississippi River, such a beautiful area." - WPFry
Why The Metal Museum is a great date spot
"The Metal Museum features small, intimate gallery spaces with contemporary metal art exhibits. There's always something interesting to see or talk about, and shared art experiences can bring people closer. When you're seen everything in the main buildings, visit the blacksmith shop or foundry. There is a viewing area to watch artists at work and ask them questions. We even have short classes that are fun to take as a couple! When your day is complete, take a walk to the riverside gazebo and enjoy the best view of the Mighty Mississippi in all of Memphis. Tip: Come in the fall, when the days are shorter and the sun sets right at closing."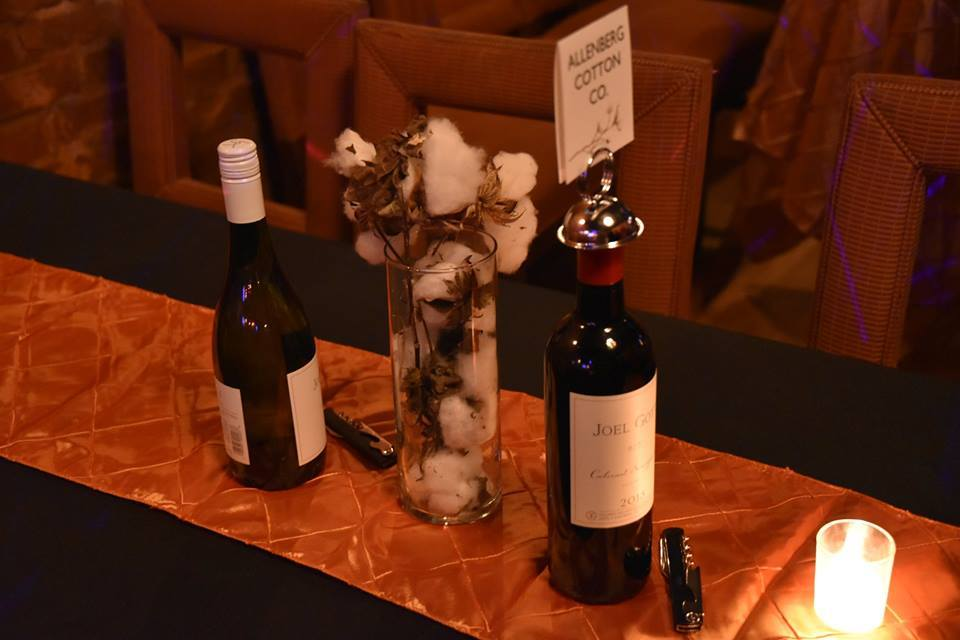 Source: Earnestine & Hazel's Bar & Grill
Average review score: 4
Couple ratio: 34%
Defined as America's best dive bar - this rustically-themed Southern bar is a Tennessee original with environs that rival that of a set of your favorite college teen drama. With a strong focus on having picturesque though dark-moored atmosphere, this dive bar is destination for a good time. From a wide beer collection to appetizers, they offer some of the best brews in a good vibe. Plus, the bar just oozes history when you first walk in. Popular favorite includes the Soul Burger, which validates the popular of this tourist trap amongst locals.
What couples say about Earnestine & Hazel's Bar & Grill
"We were in Memphis for Beale Street Music Festival and we ended up here every night. The website says the place doesn't open until 5pm. Well, that isn't true. Happy Hour is posted as 5-8pm. The soul burger, the juke box and the history of the place are all claims to it's fame. But really it just has this welcoming vibe. It's bottle beer only, a short list of maybe six choices. The burger is the same, no options. Just order, pay and eat, it comes with chips, not fries. The burger is dressed with mayo, mustard, pickles, cheese and grilled onions. The sign reads cash only but you can run a tab on a card. While the juke box is all that's promised, there's a band at night, we listened to R&B one night and jazz the next. All good players. Rumor has it it was a former brothel. Maybe next time we'll take the tour." - Americana29
"Pretty cool place. Loved the atmosphere, the beer and the famous soul burger. We had a look upstairs at what was once a brothel and is now reportedly haunted. We even got a few photos with some very strange images in them. If I ever visit Memphis again, I'll definitely visit again." - Sue19342
"We were on a ghost tour and I was so excited to check out this spot. I have read so much about Earnestine & Hazel's and our tour ended at this haunted building. We were happy to see that this dive was dead and the upstairs was awesome. Make sure to visit the different rooms upstairs and maybe you will see a ghost! We sure did!!!! This place is FULL of history and full of exciting/scary stories! We look forward to going back there to have some soul food and drink on our next visit to Memphis!" - Whitney D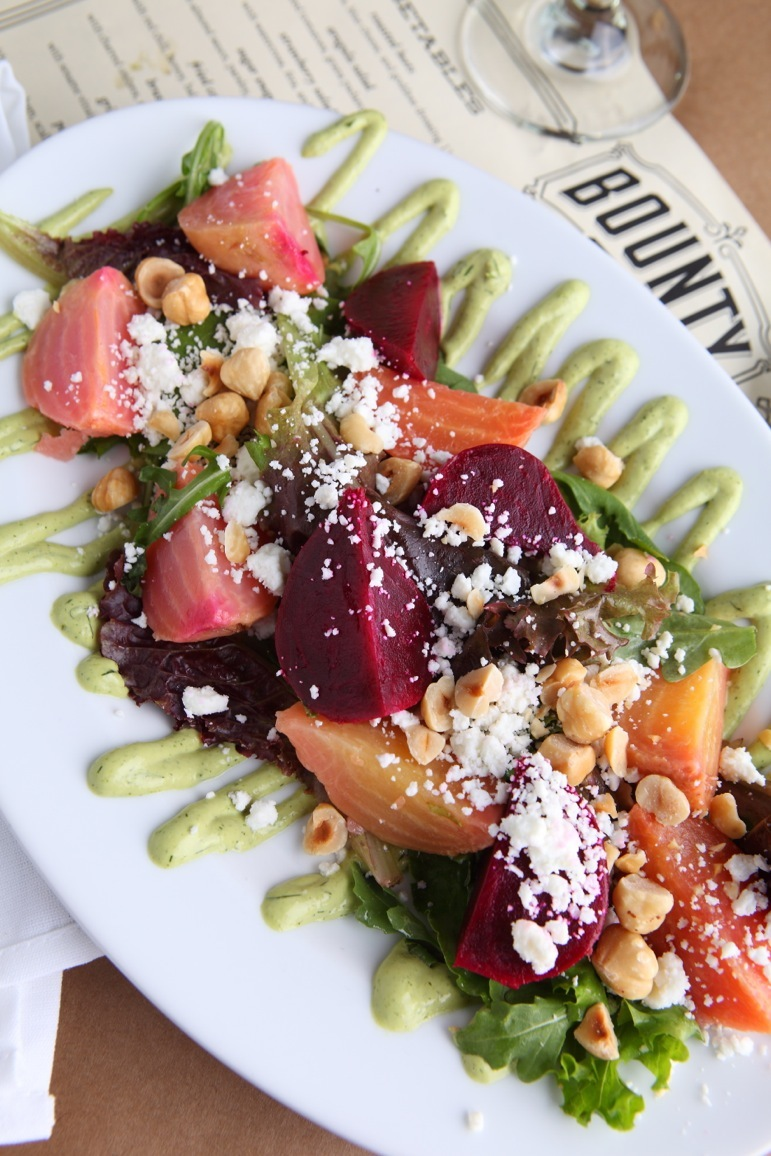 Source: Bounty On Broad
Average review score: 4
Couple ratio: 33%
When's the last time you've had a restaurant experience with farm-to-table dishes? Well if you haven't tried this new contemporary concept, you may want to check out Bounty On Broad. Located in Memphis' Broad Avenue Arts District, this new contemporary eatery has instantly became the talk of the town. With its simple plates, creative cuisines, and specialization on special experiences, Bounty On Broad is a tasty escape for any age looking to salivate at the mouth. While many may believe the restaurant caters towards those with Vegan interests, its brilliance lies in its ability to cater to every guest. Popular dishes include any steak and the delicious Chocolate Nirvana - made for every chocolate lover.
What couples say about Bounty On Broad
"We frequent this Resturant often and always have an amazing experience. Their Crisp Brussels are one of the best dishes I have ever eaten in my long lived lifetime. Excellent Tenderloin, Oysters, and seafood selections. Service is always top notch and the historic atmosphere is casual, warm, and inviting. Bounty on Broad is one of our favorite Memphis eateries." - Dupont2Traveler
"We were there on a Saturday night for dinner and it was very good. We had chicken which was deliciously seasoned with fingerling potatoes. Dessert was excellent as well as the service. I would definitely go back." - judyb412
"We ate there for an anniversary date night. I stumbled across this place online and was intrigued by the concept. I love a farm to table/responsibly sourced type restaurant. Almost everything is made in house. The concept claims to be family style, but I didn't really feel that. However, the food was amazing. I ordered the duck duo. The calvados sauce that comes with it is indescribably delicious. Everything was perfectly prepared. My husband ordered the chicken wings, I thought they were okay, but he loved them. The pomme frites were delicious. We also ordered the cheese tray which I loved except for the crackers. A little constructive feedback would be to serve house made crackers or crostini instead of store bought crackers. But aside from that, the cheese selection was wonderful. We were offered another option instead of the blue cheese because we're not fond of blue cheese. Our server was very attentive to our needs. There was a minor hold up with our food coming out on time, no fault of our servers, but she handled it amazingly! Yes, we tipped her well for it. We had the cheesecake and chocolate nirvana for dessert. Again, both were beautifully prepared. We look forward to returning." - 155jaimep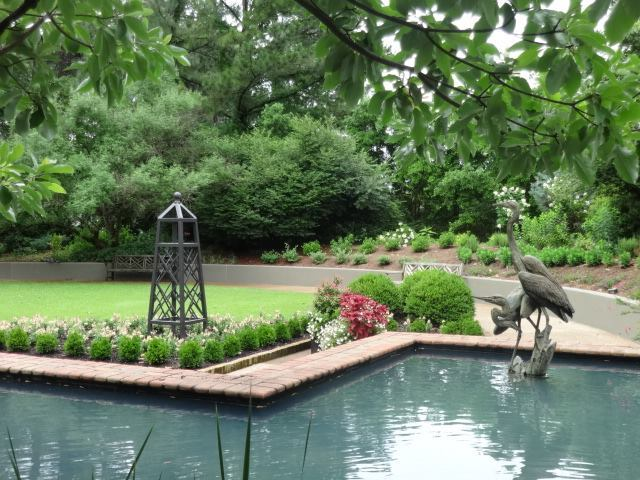 Source: Memphis Botanic Garden
Average review score: 4
Couple ratio: 32%
Regardless of the season, the Memphis Botanic Garden always boasts a wide variety of beautiful plants, flowers and trees. Plenty are sourced from the local area, but specimens from as far afield as Japan and Siberia are on show in its renowned Iris Garden. Of note are its rose garden, with 75 varieties to see, and the garden's Hosta Trail which was honored by the American Hosta Society in 2005.
What couples say about Memphis Botanic Garden
"We started in "My Big Backyard"...two seniors, a set of parents and their two and four year old children. I would be hard pressed to say who had the best time playing in all the different settings. This is an OUTSTANDING hands on children's garden! After 1:30 of hard play, we dragged ourselves to the butterfly garden...and just the walk there was one of the best adventures! No one wanted to leave...and we'll find a way to come back. This is a "don't miss" attraction unless the weather is truly miserable." - Pat8674, Huntsville, Alabama
"Stopped in Memphis for 2 days on our way to New Orleans. Although it was crazy hot and humid we had a wonderful time admiring this beautiful place. Very family friendly. It is a must if you're passing through, visiting for a few days or live there. A true gem for the city." - slydog9, Chicago, Illinois
"What a pleasant way to pass the day. Relaxing to stroll through its many well kept gardens. Wonderful areas for younger families where kids can interact with gardens at their level. Looking forward to returning in another season." - Robert A., Ooltewah, Tennessee
Why Memphis Botanic Garden is a great date spot
"The Garden offers 96 acres of beautiful gardens to explore. Spend your day date venturing through our many areas, taking in all of the beauty that this central memphis location beholds. Looking for a fun date night? Throughout the year Memphis Botanic Garden host many events with you in mind. Cozy up next to a fire pit while you visit the holiday lights, or dance the night away as you sample chocolates and beverages at Whiskey, Wine, and Chocolate. The Garden is the perfect spot to bring your special someone for a day, or night, of fun! "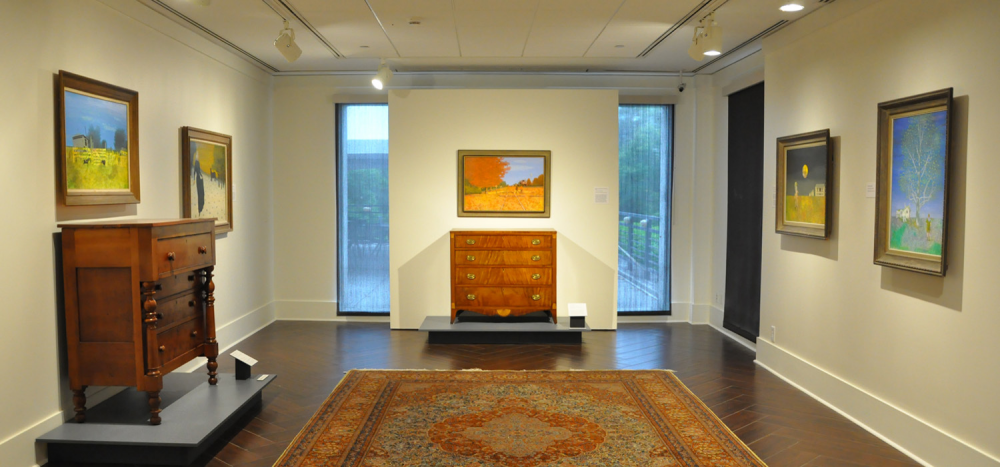 Source: Memphis Brooks Museum of Art
Average review score: 4
Couple ratio: 32%
The Memphis Brooks Museum of Arts features one of the most diverse showcases of art and post-modern architecture in all of Arizona. Being the oldest and largest art museum in Tennessee, this non-profit facility has boasts over 20 galleries, art classrooms, and research library for anyone looking for more knowledge. Their popular the community event series is even more popular amongst locals looking to create their own art pieces in a setting perfect for a date night. So with over three stories of history and learning opportunity, this venue may be your answer to an afternoon away from the Memphis heat.
What couples say about Memphis Brooks Museum of Art
"We went to Memphis for the first time because my wife wanted to see the Bouguereau exhibit as well as the Paxton exhibit at the Dixon Gallery nearby. They both exceeded our expectations and the Brooks Museum is a lovely space." - attony
"We went to check out the Georgia O'Keeffe Visions of Hawaii display. The museum staff were all pleasant and we'll informed. Like the short video of her stay in Hawaii and about her trip over to the different islands. The only negative was they have a live cymbals disk!at that seem to keep going off during us trying to listen to the short movie. Made it hard to hear. They have several exhibitions that are good. Loved the tree in the lobby along with the animals made from unusual materials. The bistro had great cake. We had a great time." - Renee S
"We went specifically to see the Georgia O'Keefe exhibit which we had missed when it was a few hours away of our home. That was exciting to see, but we stumbled on some other permanent and temporary exhibits that were fantastic. I am only sorry I didn't budget more time to spend there. Plus the cost is so crazy inexpensive compared to what you play elsewhere. Small café and gift shop. Friendly staff." - bluesmama11
Why Memphis Brooks Museum of Art is a great date spot
"Visitors agree the Memphis Brooks Museum of Art is a great date spot for it's convenient Midtown location, intimate galleries, special events, and dining option. Visitors are able to spend as much or as little time as they like exploring the galleries then grab lunch, coffee, or a glass of wine in Café Brooks. Our complimentary admission and extended hours on Wednesdays until 8 p.m. make the museum a perfect stop on your date night."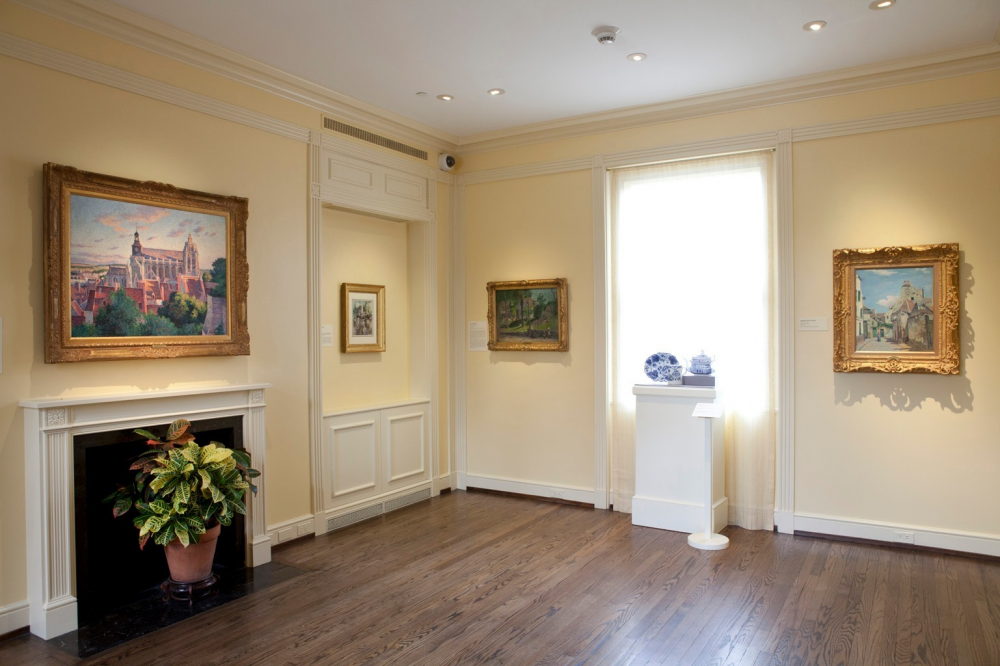 Source: Dixon Gallery & Gardens
Average review score: 4
Couple ratio: 31%
Located in the heart of Memphis, the Dixon Gallery & Gardens is home to the finest art collection in Memphis. It is also considered to be the premiere botanical gardens in of Tennessee. With a rotating gallery and beautiful landscapes, the museum has an ambitious collection for any art connoisseur. It's also an epic escape from the Memphis heat with some of the cities best educational offerings amongst a quaint Admission is also fairly based with students, seniors, and any under the age of 17 paying less than $5. This makes it among the best attractions that Memphis has to offer.
What couples say about Dixon Gallery & Gardens
"We thoroughly enjoyed this garden! It's smaller for those of us who have a limited number of steps. Many inspiring garden ideas and photo opportunities. Love this place! The gallery is exceptional as well." - g00seg
"My wife and I visited Dixon Gallery & Gardens on April 6 and the gardens were absolutely beautiful! Tulips were truly amazing! We visited on Saturday when admission is free from 10:00am until noon. The museum (gallery) was also very nice. Would definitely recommend." - rbinark
"My husband and I visited Dixon Gallery & Gardens for the first time even though we live a short distance from Memphis. During our visit, we were fortunate to see the Annual Daffodil Show and the spring tulips blooming! The weather was pleasant and the gardens were lovely! I didn't know what an incredible collection of art that this location housed! If you love art and natural beauty, this place should be on your must-do list when visiting or living in Memphis, Tennessee. The staff and volunteers were very friendly, informed and helpful." - snall72417
Why Dixon Gallery & Gardens is a great date spot
"The Dixon Gallery and Gardens makes a great date location because walking through the art museum or gardens will spark interesting conversation between two people in a safe environment. In addition to wonderful art, beautiful gardens, and interactive components, the Dixon also features an intimate café and museum store for couples to sit and have a meaningful conversations."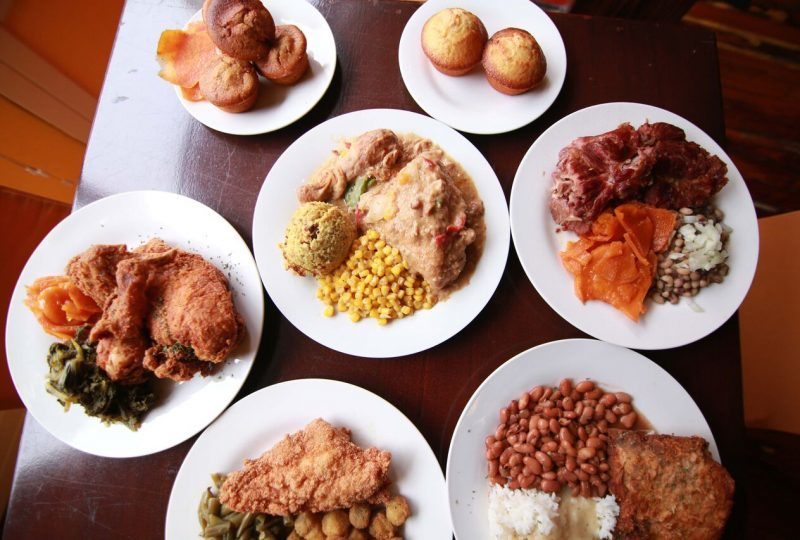 Source: 99 Cent Soul Food Express
Average review score: 4
Couple ratio: 29%
If you're looking for a economically-priced dinner retreat from the Memphis heat, 99 Cent Soul Food Express is the place to be. While only a few of the side items are actually 99 cents, the rest of the menu is to die for although priced higher. From Southern barbecued favorites to deep-fried exclusives, you'll feel quite at home in the restaurant's cafeteria-styled setup. The brightly red exterior even screams history as the restaurant's theming lives in the 50s and straight out of a Grandma's start-up vision. Popular dishes include the oxtails, smothered pork chop, and meatloaf.
What couples say about 99 Cent Soul Food Express
"This little spot is at the trolley stop as you leave the gift shop of the Civil Rights Museum Annex. Got It? We just needed liquids, but saw the desserts and left with huge slabs of a lemon pound cake and a caramel cake. It's very small, but adequate seating and great service. The next time we are in Memphis we will make it a point to eat a full meal there." - davenliane
"We stopped at the restaurant after visiting the Civil Rights Museum. I'm glad we brought out appetites. The food was very good, the staff was very friendly and the place was nice and quaint. My wife had the ox tails and I had a big fried pork chop. All the vegetables are 99 cent each. My wife had the peach cobbler and enjoyed it. Come in hungry, leave full. Enjoy!" - Jerome M
"If you're going to the national civil rights Museum this is the perfect place to go for lunch. It's two doors up from the museum. It's a small, bright sunny space. Very friendly service. Excellent food. My husband and I had the catfish lunch, with two sides, cornbread, and a drink. Catfish was excellent. It's a new restaurant and I hope it makes it." - mas1105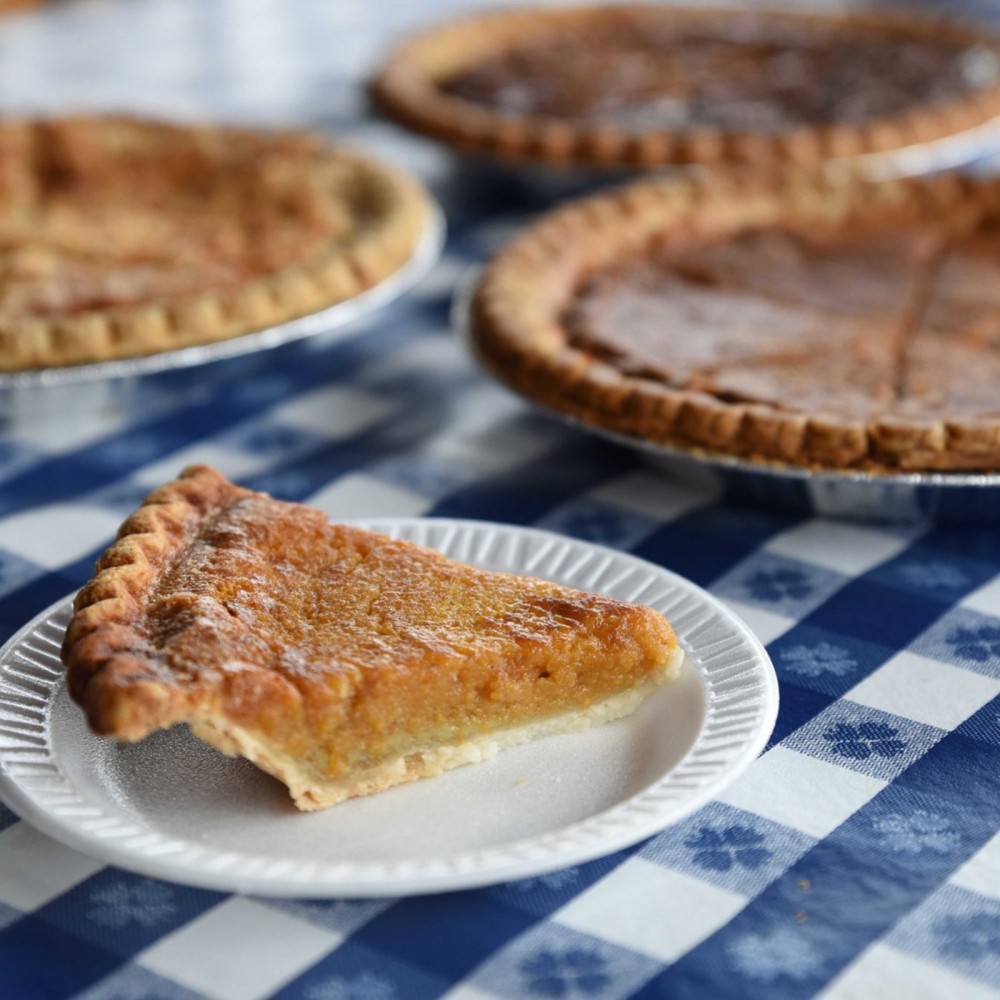 Source: Gus's World Famous Fried Chicken
Average review score: 4
Couple ratio: 26%
Since 1953, the Bonner family has been making its now-legendary home recipe for fried chicken available all across the United States. With 29 locations in 13 states and winning [numerous awards](http://gusfriedchicken.com/category/links/), Gus's World Famous Fried Chicken lives up to its name and proves that their old recipe is just as irresistable today.
What couples say about Gus's World Famous Fried Chicken
"98 degrees this day and we walked to eat the best fried chicken anywhere. It was well worth it. I would recommend this as a stop to anyone when you visit Memphis!!" - geraldc102, San Antonio, Texas
"Stopped in on our recent visit to Memphis. Place was clean and welcoming. Great service and delicious food. A must visit on your next trip." - Melisa B
"We went early to avoid crowds and lines. Brandy was a great waitress. She Immediately enticed us with fried green tomatoes which were yummy. We ordered 2 piece dark meals. Chicken was a bit too spicy for us but it was juicy and tasty. Great beans and coleslaw too. It is a Memphis experience so just do it!" - DVenturer, Cleveland, Ohio
Why Gus's World Famous Fried Chicken is a great date spot
"Gus's Fried Chicken makes a great date spot as you can walk in and be yourself. The environment is casual and easy, allowing you to relax. The food is soul nourishing, bringing you to a place of comfort. The music playing on the jukebox just might be a little Marvin Gaye or Stevie Wonder - great date music - right? And lastly, who wouldn't want to share a 40oz beer while on a date? OK, maybe there are some, and if that is the case (depending on the location) you can pop a bottle of Dom Perignon and share a piece of chocolate chess pie warmed up with a bit of ice cream." Wendy McCrory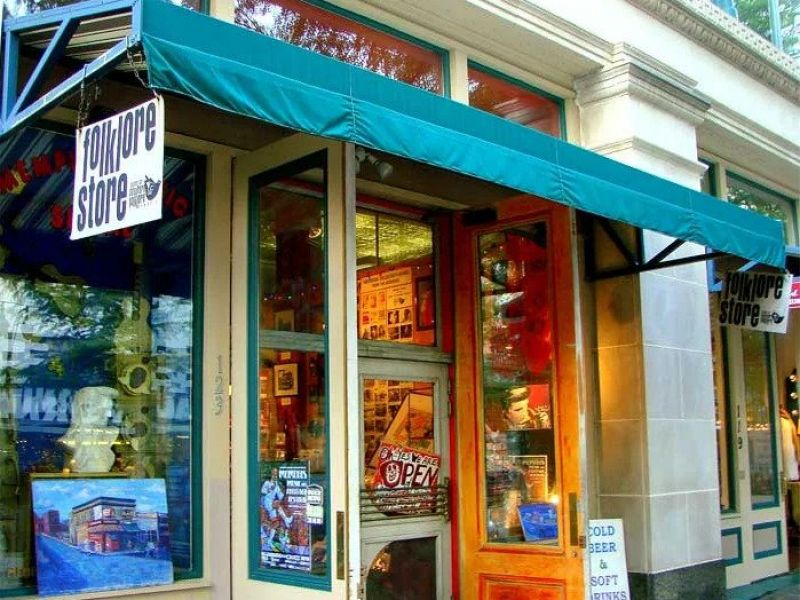 Source: Center For Southern Folklore
Average review score: 4
Couple ratio: 45%
Celebrate the arts and musical crossroads at this heritage-filled step back in time. Located in Memphis' downtown, this quaint and magnificent musical experience features everything from talked-about tours to exhibits celebrating Memphis' music culture. The center is best know for their Music & Heritage Festival, where over 600 musicians, cooks, and folks artist perform at a two day festival hosted on Labor Day Weekend. So from good times to educational stroll through history, this hidden gem in the soul of city is a favorite for out-of-towners and locals alike.
What couples say about Center For Southern Folklore
"We came into the cafe by accident, just looking for something cool to drink. The cafe had all this neat stuff on the wall, and soon we made our way to the little museum: a nice collection of photographs, paintings, quilts, memorabilia, curated by people who clearly love the local culture. We saw a couple of the videos that they had made. We spent a delightful hour. It looks like it would be a perfect spot to listen to music, though we were not in Memphis for a weekend." - Jp L
"We visited the Center for Southern Folklore on a Saturday night when J Train was playing. The owner was very welcoming, and the band was fun and interactive. We thoroughly enjoyed our visit, and will definitely be back!!" - CatCatCase
"We attended an evening performance here, which was very entertaining and a perfect introduction to contemporary Southern music. Prices were reasonable, nobody forced you to buy anything after your $5- donation, and the entertainers were of very high quality....I live three miles from the George Washington Bridge, and I'm told I have high standards for entertainers, but these people were fine." - jjoeandjoan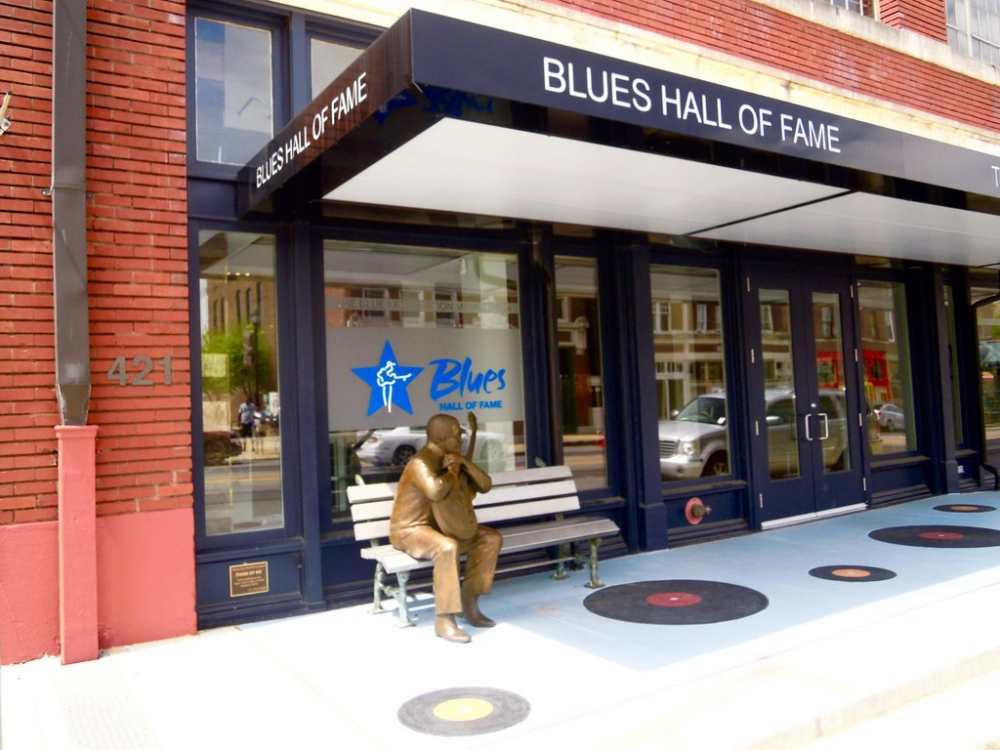 Source: Shein Die
Average review score: 4
Couple ratio: 42%
Housed in the heart of Memphis lives the Blues Hall of Fame, a music museum featuring those who have contributed to the blues museum. While the museum isn't your typical music collecting haven, this Tennessee destination beholds some great names and artifacts from the world's greatest musicians. Only recently being open to visitors, the Blues Foundation started honoring inductees in 1980s. So talk about having an exclusive experience walking down music's memory lane with some of the greatest artists to ever perform in a famed city like Memphis. You simply won't find this experience elsewhere.
What couples say about Blues Hall of Fame
"We visited Feb 9th about 2 pm. The staff was very friendly and welcoming. The young lady at the front desk was very pleasant and helpful. Very clean and bright. The exhibits are very tasteful and the amount of audio is incredible. Most music museums leave you long on visual but short on audio. This one is just the opposite. A couple of suggestions would be more videos and maybe a connection for bluetooth since some of the audio was hard to hear. I know space is limited but a few more artifacts would be enjoyable as well. Overall loved it!" - jeffwH3549JI
"Frankly, our expectations for the museum were not that high. We mostly stopped in to see if our names were inscribed on the donors' wall as we had pledged a fair amount to ensure that the Museum actually found a home. And it's found a great one in a "comeback area" of Memphis. The downstairs Museum area seems a bit small relative to the Gallery Area upstairs but the kiosks are VERY deep in interactive content. My guess is that it cannot handle too many visitors concurrently but you can soak up alot of blues history (and tunes) if you take your time at each kiosk. Long live the Blues!" - Philip C
"We found this by accident and it turned out to be a great find. Walked through displays honoring the blues and early southern music performers. The displays included not only biographical material but stage costumes, musical instruments and personal items of interest to a fan. Best of all, a hall of fame volunteer spent time conversing with us about Memphis and the music." - jmlubinski2
Why Blues Hall of Fame is a great date spot
"The Blues Hall of Fame is regularly enjoyed by couples, as music, and especially the blues, easily connects people. In addition to the 10 interactive galleries where couples can enjoy blues artifacts, stories, and music, we have two private listening rooms, where couples can find a private space to listen blues music and find that special song that speaks directly to their own relationship."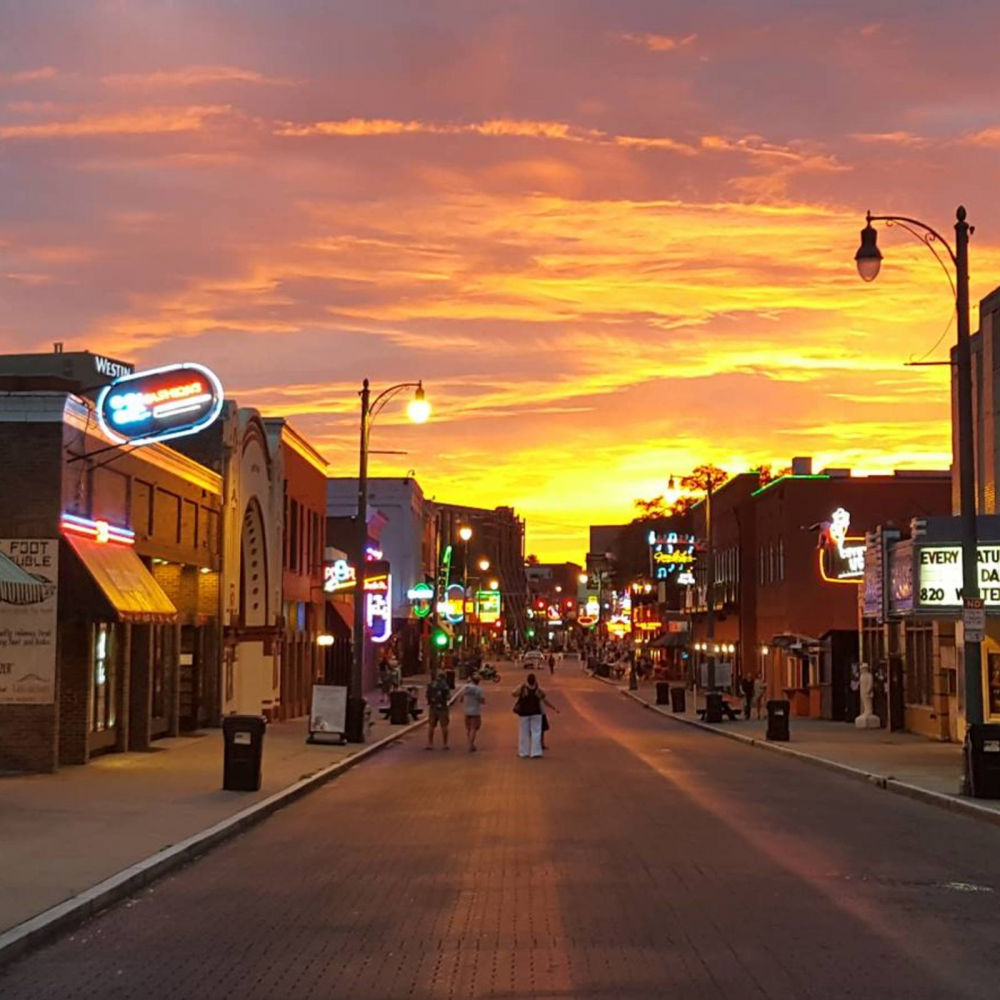 Source: Lew's Blew Note Bar & Grill
Average review score: 4
Couple ratio: 40%
Located on the world-famous Beale Street, Lew's Blew Note Bar & Grill has struck a chord with locals with its unique blend of delectable dishes, great music, and high spirits. Often a go-to on weekend and weekday nights, the bar is open all week with extensive operating happy hours. And the prices are reasonably as well. So if you're looking for a music paradise in the heart of Memphis, this is your place. Popular dishes include the catfish and anything fried.
What couples say about Lew's Blew Note Bar & Grill
"My husband and I found Lew's via YELP. It is on the quieter end of Beale Street but a hidden gem. We found ourselves there on a rainy day in the early afternoon. We were greeted by Lew and his wife Marilyn (the owners). When we arrived the band was about to take a break but Lew asked that they continue playing. As we sat at the bar we were served and well taken care of by Lew and Marilyn. As it was early the bar was still fairly empty, but the later it got the more it began to fill up and we were encouraged to stay because another band/singer was going to be performing. We elected to stay and were not disappointed. Cuzin's 3 and Ms. Nikki played long and hard! It was so much fun we decided to go back the next night. Marilyn gave us her name and said if we called her early she would save our seats. We arrived at 8pm and our seats were saved for us at the bar. We ordered some wings and they were DELICIOUS! They had 4 different performers that night the highlights being Holyfield, an older blues singer who was amazing!! We didn't want him to stop singing! When he was finished we enjoyed Ms Nikki! She's a little rash, a little dirty, a little crazy and we LOVED her. Lew and Marilyn are the best! Marilyn is extremely observant, notices when you need a drink before you have to ask. She recommended the flavors or wings we got and were very happy with the choices. If you are looking for a place with great music, great wings, NO COVER and great service this is the place for you!" - nomadmom
"My husband ordered the catfish dinner and I had the shrimp tacos. Best catfish ever and the tacos were delicious! The staff was awesome. Definitely check this place out." - jennifernu
"My husband and I decided to make a dinner stop in Memphis on a cross-country trip. We knew Beale Street was the place to go, so we parked on a street close to Beale Street (for free!), and just started walking. After walking up and down Beale Street, we decided to stop in at Lew's. I am so glad we did. The drinks were fine, the BBQ was better than average, but the music was incredible. Don't go here if you like the fluff of touristy places, or if you're bothered by having less-than-excellent service. If you want somewhere that feels like you're a local, where the band weaves in other local talent seamlessly, and that is good in-your-face blues played loudly, you will love it here. We only stayed for about 90 minutes because we had to get back on the road, but I would definitely go back if we are ever driving through Memphis again." - angiegoc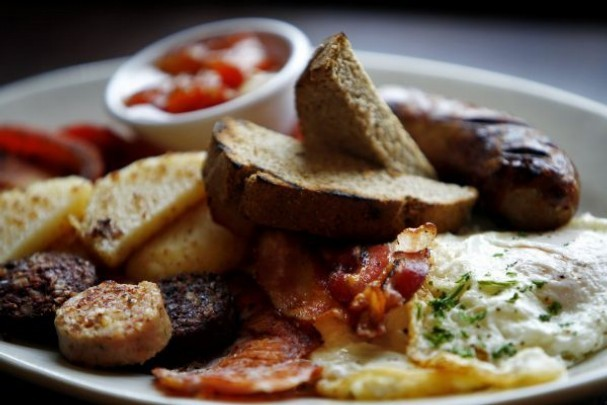 Source: The Brass Door
Average review score: 4
Couple ratio: 40%
Housed inside an old-school Irish pub setting, The Brass Door is a local favorite for their authentic and upscale presence in a town full of opposing rustic retreats. With a severely ambition selection of Irish ales, mixed drinks, and wine glass by the glass, this casual restaurant is a must visit for anyone looking for a good time with side of spirits. Unlike many local taverns, The Glass Door does take reservations and hosts guests from the late morning into the evening. This speaks to the popularity amongst locals and it's food is to die for. Popular dishes include the Fish & Chips and Irish Breakfast for brunch.
What couples say about The Brass Door
"We went here after a Redbirds game on an anniversary trip. They are decidedly Irish - Irish dishes, Irish drinks (beer and whiskey mostly). But all of the food we got was great - my husband had the corned beef sandwich and I had a burger w/ blue cheese. They were both great and the fries are seasoned really well." - kavbt1983
"We popped in here at 11am and asked if they were showing the Man Utd v PSG champions league game at 2pm. The barman checked the channels for us and said he would. We went and did the tour of stax museum and came back at half 1. The barman put the game on for us at 2. He was really chatty and friendly. It was 8 dollars for a large glass of Marlborough estate wine and 4 dollars for a bottle of Coors light. We had the chicken goujons to share and they were fab. I would really recommend this bar" - Donaldson74
"We went to the Brass Door yesterday. The house made soup was delicious. The beer and cheese dip was off the charts and so were the pretzels they served with it. The corn beef sandwich melted in our mouths. Fun atmosphere with thoughtful servers. We will definitely be returning. It's my new favorite restaurant in Memphis!!!" - 1JJH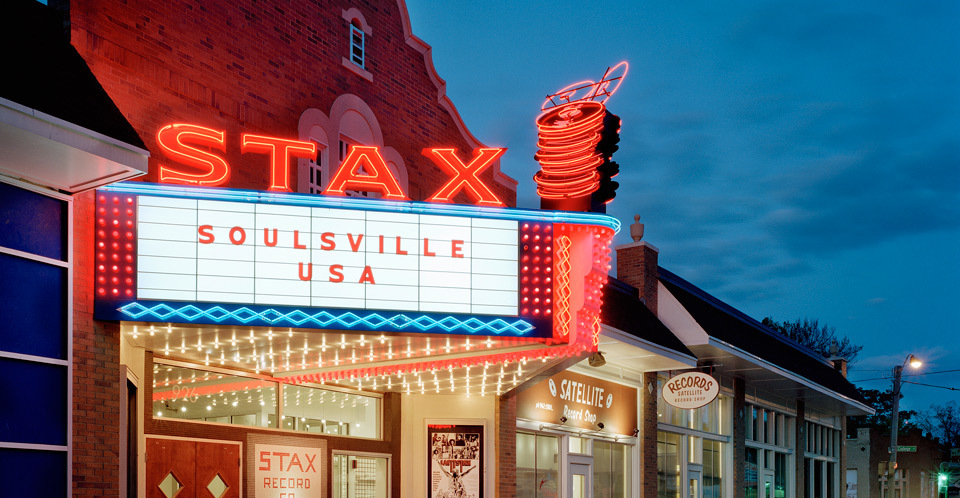 Source: Stax Museum of American Soul Music
Average review score: 4
Couple ratio: 39%
Fans of Stax legends like Otis Redding, Booker T and Albert King, will be fascinated with the 1,600 square meters of exhibitions on show at the Stax Museum of American Soul Music. Featuring over 2,000 films, photographs and instruments from the golden era of soul, the museum opened in 2003 and resembles the original Stax Recording Studio's architecture and decor. The museum isn't just for fans of the Stax label, either; it displays material from famous artists like Marvin Gaye, Al Green and Aretha Franklin.
What couples say about Stax Museum of American Soul Music
"As a couple of a certain age we couldn't possibly miss the Stax Museum, so we didn't and we weren't disappointed it is a fabulous document to the whole Stax legacy, a legacy that still burns bright after all these years!! Museum isn't too large as is easily doable on the same day as Sun Studios which is exactly what we did!! Parking is easy on the car park behind the museum building! Value for money is pretty good too!! If you like the sound of sweet soul music then here's the place to vist!!!" - Johnatan L., North Wales, United Kingdom
"This place is phenomenal. So well put together and informative and more importantly entertaining. The displays are well annotated and there is a fascinating video at the commencement of the tour." - Sam282, Los Angeles, California
"Our tour began with a film, which documented musical acts related to STAX. So enjoyable! We had great fun reviewing all of the exhibits and learning the back stories of these innovative soul artists. Loved seeing the gold plated Cadillac which belonged to Issac Hayes! We also danced to a few tunes on the dance floor!" - InternationalSuz, Naples, Florida
Why Stax Museum of American Soul Music is a great date spot
"The story visitors experience at the Stax Museum is one of a culture of love and respect between singers, musicians, writers, and producers from all walks of life during the 1960s and 1970s, all of whom were working together to create some of the most indelible music in history including a lot of love songs. It's a very nostalgic experience but also a lot of fun and couples often just dance their way through the museum. It's a feel good trip down memory lane, perfect for couples on dates or even couples using the museum as an offbeat wedding venue." Tim Sampson, Communications Director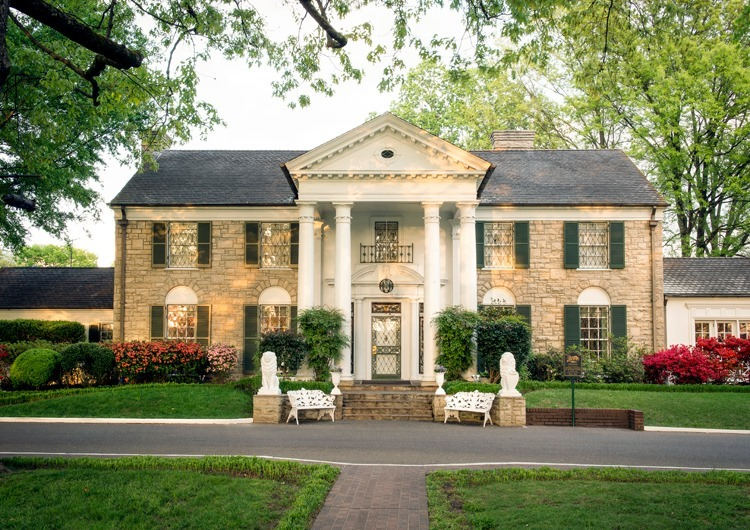 Source: Graceland
Average review score: 4
Couple ratio: 38%
Graceland, the Home of Elvis Presley. Must much else be said about this incredible experience for one of the most famous men in rock n' roll? This famed museum will take you on an unforgettable journey of the life of Elvis Presley and how he changed the face of pop culture and music forever more. Homed at his former iconic residence, Graceland features 20 of Elvis' cars, exhibits on his life, and an inside look at his beginnings that you won't be able to find anyone else. A visit to Memphis isn't complete without a stop at this artist's renowned Tennessee home.
What couples say about Graceland
"My wife and I did the VIP tour and it was amazing and enlightening to see how the king lived. All the people that worked there were friendly and knowledgeable. We did all the museums and Elvis Presley personal planes although we thought the planes were a rip off trying to get an additional 5 bucks out of each of us. They should have thrown it in since the VIP tour was $100 per person. Gift shops were nice but very overpriced." - Andrzej1222
"We had planned just to see the house but decided to see everything. It was amazing, very interesting. Elvis was a very generous, kind person. It's sad to see how he was exploited. We planned to spend an hour or two, but ended staying about 5. Found it to be very interesting. Much more to see than just the house. Would recommend paying a bit more to see everything. Cars, museums, artifacts of Elvis." - kas22
"This was my second trip to Graceland but the first after the renovations. It was awesome. My girlfriend and I really enjoyed the entire experience. It's amazing to see what influence Elvis had on so many genres of music. Absolutely a must visit when you go to Memphis!!" - lsulaw91
Why Graceland is a great date spot
"Graceland is one of the most iconic destinations in the world, and we attract couples from around the globe every day. Whether it was an item on their "bucket list" or they have a shared love of Elvis, the home of the King is the perfect date spot. We see so many couples holding hands as they walk the same halls as Elvis once did and taking selfies in front of the Mansion or his trademark jumpsuits, all while songs like "Can't Help Falling in Love" and "Love Me Tender" provide the soundtrack for their tours. Beyond dates, a number of relationships have even come full circle at Graceland; we've heard from couples over the years who met here for the first time, only to return and get married at our Chapel in the Woods. We're excited that Graceland and Elvis are able to play a part in so many love stories."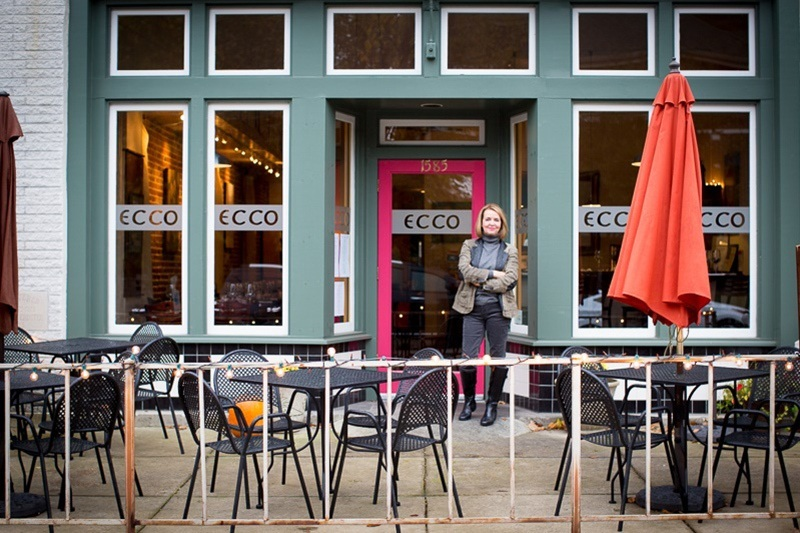 Source: ECCO on Overton Park
Average review score: 4
Couple ratio: 37%
With Mediterranean-inspired cuisines set in the cities most visited park, this scenic Memphis restaurant is a palette's paradise as it provides familiar Southern taste and global influenced plates. The rustic European design signifies that guests are about to embark on something different from area offerings. With a mid-morning opening times and a brief closure during lunch, ECCO on Overton Park features seafood that's to die for in all of Memphis. The Modern European influence on their homemade soups and sandwiches are also to die for. Other popular plates include the Duck Breast Marsala and Antipasto Plate.
What couples say about ECCO on Overton Park
"I picked up my date at the airport not knowing where to grab dinner in Memphis. She suggested we try Ecco. I called and they put us on a call ahead wait list. When we arrived we were promptly seated at a nice table for 2. Kayla was our server and she was capable and competent. We met two of the family members who run Ecco. One brother works in the kitchen and the other in the dining room. Great experience thanks to Kayla and the crew. Genuinely a lovely neighborhood gem. Diverse selection of entrees and fairly priced" - Memphistraveler65
"This is a small Resturant in the middle of Evergreen historic district. They have inside seating and an outside gazebo for when the weather is nice. They do allow dogs in the gazebo and have heaters for when it's chilly. The food is very good and they have a large wine selection. I recommend if you are looking for something away from more touristy places and want a great dinner" - jpblake
"This is one of my favorite restaurants in Memphis. It is classy but not stuffy, and serves delicious food. They have several vegetarian dishes, which as a vegetarian I appreciate. Their cheese platter is also delicious, and their cheesecake! I love the atmosphere, and the deck in the back is nice too. I'd recommend this for anyone wanting a nice dinner and experience!" - AnnieRosie7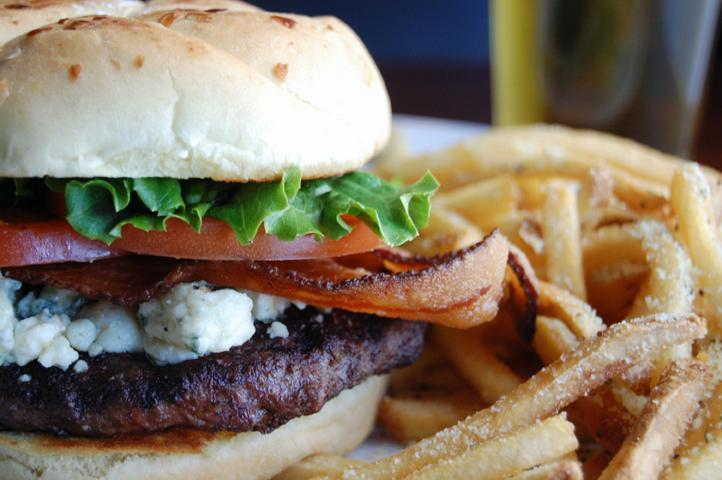 Source: The Majestic Grille
Average review score: 4
Couple ratio: 32%
If you're looking for a contemporary all-American restaurant with classic vibes, you might want to check out Downtown's Majestic Grille. With silent films playing in the background, this Tennessee treasure has your typical American cuisine in a setting with a twist. Brunch includes their signature eggs Benedict, smoked salmon hash, and French Toast at quite the reasonable price focused on excellence. Other local faves at the restaurants include an upscale spin on BBQ ribs and grilled pork tenderloins. So definitely check out The Majestic as you won't find a better themed bistro than this classic-themed eatery straight from the Silver Screen.
What couples say about The Majestic Grille
"My husband and I love visiting the Majestic Grille for our anniversary. Shaun was an excellent server and our steaks were cooked perfectly. We also really love the rosemary bread and dessert cups! We can't wait to celebrate #16." - shelli922
"We moved away from the heat and smell of Beal Street (and disappointment), and found the majestic grill. We sat outside and people watched but inside is magnificent. The food was great, the service was bloody great, no pressure to eat fast, to fit in more covers and tips. Free non alcoholic drinks and free dessert shot glasses. And lots of horse drawn carriages, with dogs on the drivers seat to watch going past." - scotp393
"My wife and I recently needed to get a great meal before going to Hamilton at the Orpheum. We both enjoy the food at The Majestic and decided we wanted to go. Did you know that it started as a silent movie theater over 100 years ago? (This is why they're showing old movies on "the big screen" while you're eating).What a great decision we made. Oh, since so many people do go to The Majestic when they go to the Orpheum, it's always a good idea to make a reservation, or go early enough to get a seat at the bar. Actually, I did call for a reservation, but was told they were booked up before Hamilton. We decided to go a bit earlier and did get seated at a table upstairs. We had great service too. My wife enjoyed her Salmon. I opted to go with the Grilled Pork Tenderloin which came with Maple-glazed carrots. The tenderloin was quite tasty, moist, tender and well-seasoned. Although it was served on a bed of garlic mashed potatoes, it was the Maple-glazed carrots that truly grabbed my taste buds on this visit. They were sliced thin and well-flavored with maple and butter. They simply melted in my mouth. Delicious meal. As great as the dinner was, we also had a good dessert afterwards. I went with the Oreo Chocolate Mousse while my wife went with the Tiramisu. The best part - the smaller servings are the right amount of dessert after you enjoy your incredible dinner. All for only $2. If you are planning to go to the Orpheum, plan a visit to The Majestic for a meal before - or after - the performance. A great compliment to your outing to The Orpheum." - David E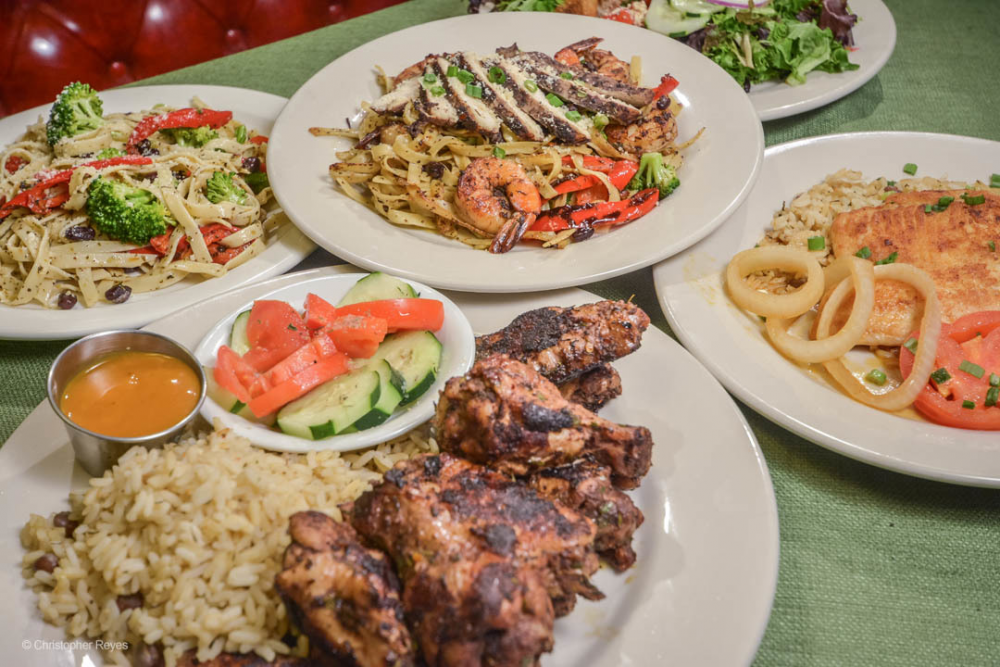 Source: Evelyn & Olive
Average review score: 4
Couple ratio: 28%
Home of the best Jamaican food south of the Macon-Dixon line, this cozy Southern establishment has a big menu full of delectable entrees from chicken and seafood. Locals rave about the restaurant's homegrown feel and vegetarian section on their otherwise classically Southern menu. They host a lunch special from 11am to 4pm and an extended happy hour for those looking to try it out without spending much. But if you do plan on stopping by, we'd suggest Jamaican Jerk wings and shrimp doused in boom boom sauce. These two dishes alone will have you salivating for more at this Downtown eatery.
What couples say about Evelyn & Olive
"This was my first time trying this restaurant and it did not disappoint. The food was great. The service was a little slow. During the time of our visit, they only had one server and she was also the bartender. Other than that, the food arrived hot and fresh. I can't wait to visit again." - laquentusj
"We absolutely love this restaurant, I had the curry goat which is not on the menu. I loved it, spicy and tasty as ever. My husband had the catfish roll and he loved it too, they play Jamaican music the whole time which is even better so we will be back" - jacksewnsew
"My husband and I had a great time here. We were looking for somewhere different & we were also missing Jamaica & thought this would be a good place to try. I'm so glad we did! My husband had the Appleton Rum Pork tenderloin & I had the Jerk Oxtails. We shared the Salt & Pepper shrimp appetizer which was AMAZING. The best shrimp I've ever had. The Jamaican rum punch was also good but not as thick in texture like in Jamaica. For dessert we shared the cream cheese pound cake which was warm and rich. We plan on returning this week!! I like that it was very low key and the crowd was mature. We also had a really sweet waitress. Clean restrooms were a plus!" - Tallen1984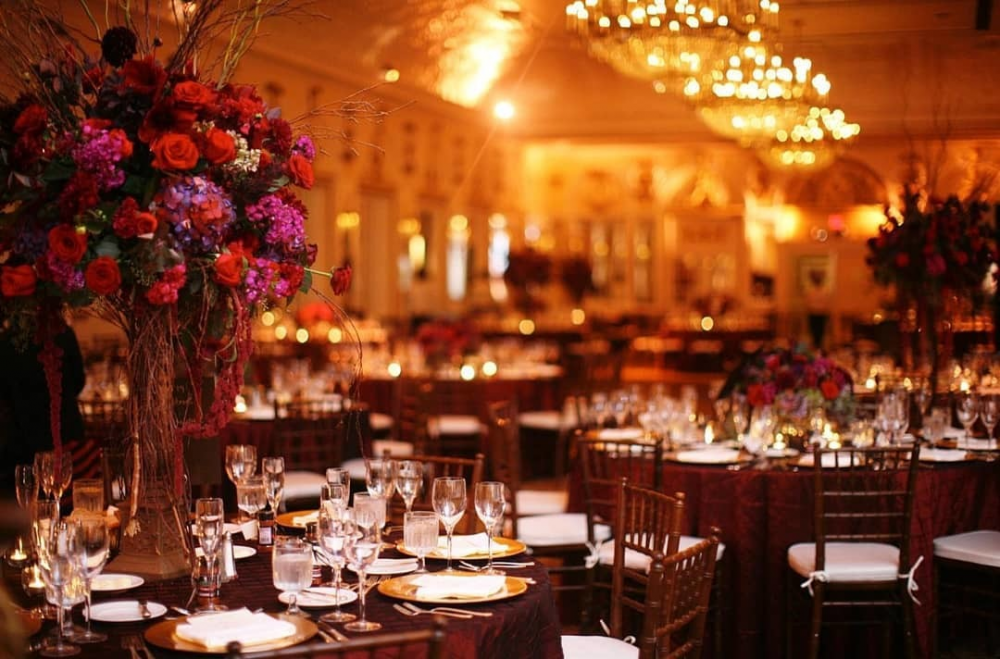 Source: Lobby Bar At The Peabody
Average review score: 4
Couple ratio: 60%
Set in Memphis' popular downtown bar crawl, Lobby Bar At The Peabody is a quaint bar inspired by interior designs of the Southern countryside. Hosted in the Peabody Hotel, its handcrafted cocktails and classic spirits will influence more than a good time. From comfortable seating amongst a lush setting, this popular bar features an elegant atmosphere that can't be found nearby. While many come for the drinks, the desserts are the popular dishes at this hidden gem. So check it out if you're even in the downtown area for a unique bar experience.
What couples say about Lobby Bar At The Peabody
"We visited this bar one afternoon for a coffee and to await the famous Peabody ducks. The hotel lobby is a throwback to old America and Art Deco design, which was of more interest to me than the ducks were.. Service was good. It was only later and just before the ducks were due to return to the lift that we moved to this area to get a better view of them on the red carpet. We were told by the head of security to stay behind the barrier and to keep access to the lifts clear, which we duly did. He then allowed latecomers to stand in front of the shop fronts on the opposite side of the passageway to us, where there was no barrier. He then repeatedly came to my wife and I and told US to keep the passageway clear, when he could see that we were clearly behind the barrier. When the ducks came, he then allowed everyone to move in front of us and stood himself in front of us, thereby preventing us taking the photographs that we had waited some considerable time for. He could have easily avoided this if he had stopped people standing in front of the shop fronts." - PATRICKDON
"We just happened upon this place, while staying at The Peabody. What a wonderful surprise. They had an older gentleman playing the piano with a female blues singer accompanying him. It's a very laid back, casual atmosphere. We're already planning on returning soon." - knowsgoodfood2016
"We visited/stayed at Peabody a few times before and we always enjoy this Lobby Bar Lounge. It is very comfy and relaxing. Just sit there and watch happy people passing by. It gets crowded around the duck march. We had a pleasant server even though it was very busy time during the late afternoon on New Year's Eve. I'd differently recommend this lounge! (Watch out for their Wasabi Green peas, they are spicy!!! LOL)'yumikoc382
Why Lobby Bar At The Peabody is a great date spot
"The Peabody Lobby Bar is a classic and will always impress your date. For decades, it's been THE spot to see and be seen, and you never know who you might spot. Even if you only have eyes for each other, you'll want to be scanning the room for rock stars, athletes, actors and politicians."
Source: Blues City Cafe
Average review score: 4
Couple ratio: 35%
If you're looking to visit a world famous bar that is synonymous with Memphis' music scene, you must check out The Blues City Cafe. With visitors ranging from former presidents to recent Grammy winners - this retro cafe is an easy win for any music lover looking for history and a good time. The eclectic menu options allows for a quick sit or a moment of relief as live music is a main stay at this Downtown Memphis eatery. The restaurant's inviting setting also guarantees an at-home feeling from the time you first step foot off the town's music row. Just be sure to order their Golden Fried Catfish and the World Famous Ribs - they're signatures here.
What couples say about Blues City Cafe
"Great night, loved the Brandon Cunning band that's playing in this cafe every sundaynight. Loved it food, big portions so we had enough after the starters, but the ribs seem to be outstanding accorsing to the reat of the fueata!!food," - 457cindyv
"We visited Blues City Cafe on 2 separate evenings - the first time in just the live music bar where the staff were helpful and friendly and the band were INCREDIBLE (I can't remember their name though which is really annoying - the Brad something Band? Sorry.) They played some classic songs from Tarantino films (plus other music) and put on a great show - all songs had us dancing in our seats! Good beer selection too. The second time we visited was for food in the main restaurant - which was so good! The staff again were great and we had half rack of ribs (literally fall off the bone, delicious - note a half rack was more than enough for 1 person), gumbo (perfectly spiced) and tamales with chilli. All food was delicious and I'd definitely recommend a visit. Try to get there early though as there always seems to be a queue out of the door! We arrived just before 6 and was sat immediately but there was a queue when we left, probably around 7ish" - JoannaS681
"We were steered here by our hotel front desk...the catfish and ribs were awesome, as well as the sides! We waited 45 min on a Tuesday night at 7:00 as the place was packed! We walked around, listening to live music in the meantime...it was definitely worth the wait! You can reserve a table in advance." - mle3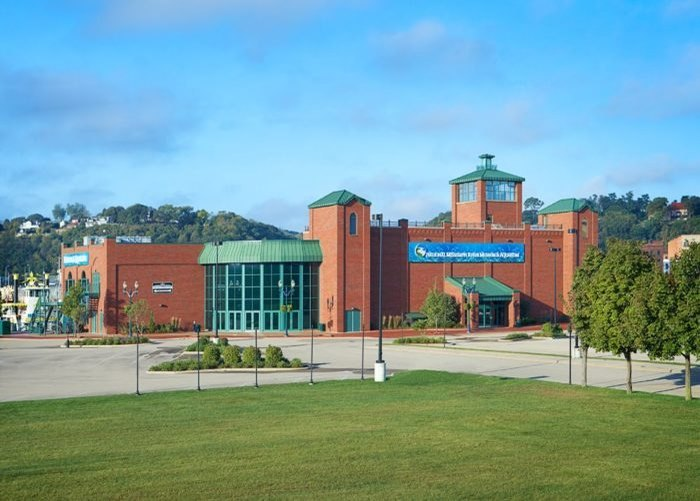 Source: Only In Your State
Average review score: 4
Couple ratio: 28%
Located on Memphis' famed Mud Island (which isn't actually an island), the Mississippi River Museum is a historic road down memory lane with an exhibition of the lower Mississippi River Valley. With a full-scale replica gunboat and over 18 galleries, its easy to get swept away in a knowledge-filled adventure from a bygone era. From displays dedicated to the Civil War to other events typically surrounding the museum, this is a must-do for any history buff visiting the area. The museum is only open on Thursday through Sunday and during the summer month through October, but it's a great getaway when do inevitably visit.
What couples say about Mississippi River Museum
"We were impressed with this visual representation of the Mississippi, it's flood plains and depths. After spending over an hour walking the length of the exhibit, we wished it would have continued all the way up river to Itasca! And the museum on site was an excellent depiction of the river history, boats, people, music...all the interesting facets the that make Memphis history fascinating." - Iowaismy_home
"We wanted to take the pedway over to Mud Island. It was $10 more to visit the museum. We decided to add that and it was worthwhile." - Terry P
"We wanted to take a trip on the Mississippi. Our guide was very informative...learned a lot about the history of the river. Do it on a beautiful day so you can enjoy the scenery" - Elena R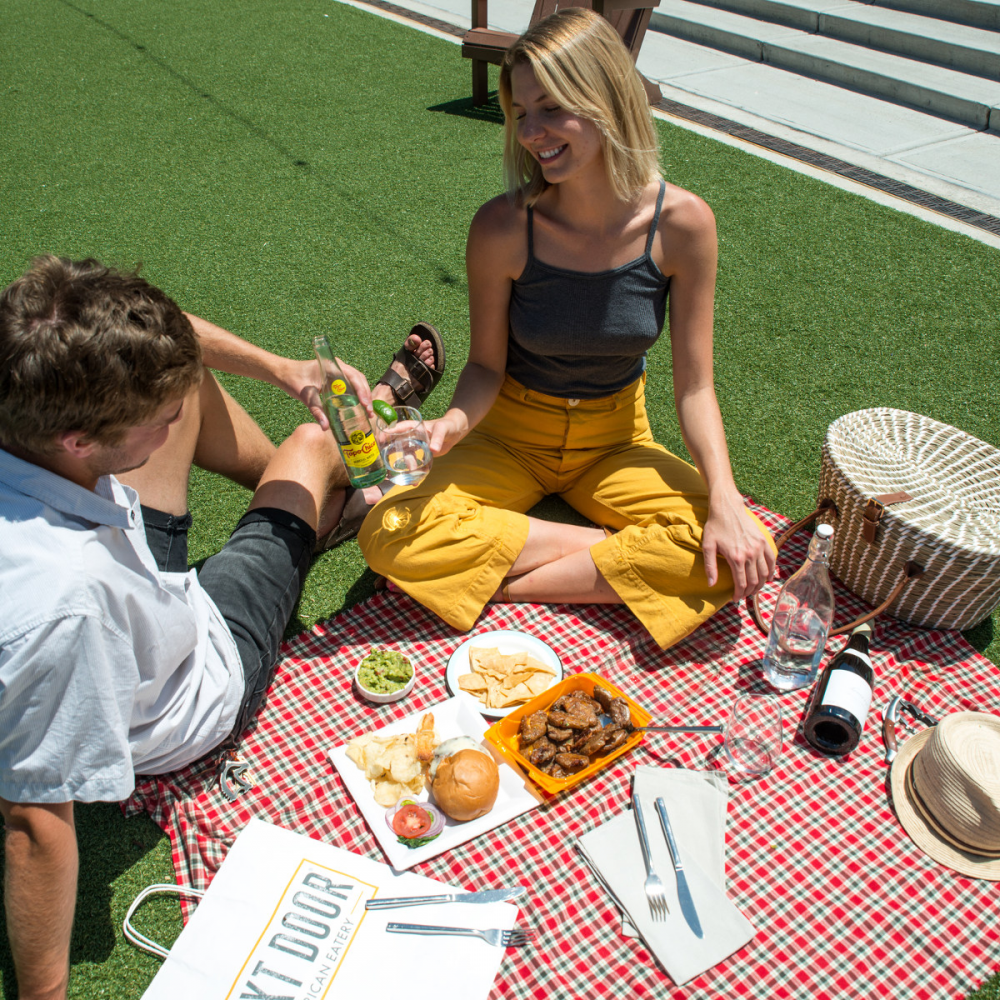 Source: Next Door (Memphis Crosstown)
Average review score: 4
Couple ratio: 21%
Next Door American Eatery is a franchise known for serving unprocessed, US-sourced comfort food across Colorado, Tennessee, Indiana, and Ohio. Its beer, burgers and sandwiches are served in a modern, urban setting with pleny of American charm. As well as a great menu, Next Door support great causes. Its mission to go 100% zero waste is almost complete, and environmental efficiency is behind everything they do. At Next Door, you get good food and a good cause in one go.
What couples say about Next Door (Memphis Crosstown)
"Went with another couple and we 100% loved everything we ate. We had starters of the calamari and also the hummus. Both were excellent. The calamari was so incredibly yummy. The hummus came within spicy tomato and chickpea sauce that was delicious. For entrees we all had different things...the spicy shrimp, the salmon bowl, cowboy burger. I had the slow cooked meatball bowl and it was beyond excellent. Best meal I have had in a while. Highly recommend. Tasted fresh and pricing is really reasonable for what you get. Loved it!" - MemCer, Memphis, Tennessee
"Our first visit to Crosstown for those who would not know, is renovated old, huge Sears Roebuck. There are several places to eat, get ice cream, coffee, etc. A new brewery has been built on the end and recently opened. There are also regular, full time businesses located there. The Next Door restaurant has an ideal location with indoor and outdoor seating. Nice menu but not extensive. Food was very good and we shared different sandwiches. They have full bar including local beers." - trish1323, Memphis, Tennessee
"Next Door has a unique philosophy of locally sourced foods and an eclectic take on American food standards (think upscale bar food or gastro pubs). We were blown away by the quality of our meal and the service. In fact, we met just about the entire staff - managers, servers, bartenders - except for those in the kitchen. The decor fits in nicely with the Crosstown Concourse. We will definitely come back for more." - Ken B Memphis, Tennessee
Why Next Door (Memphis Crosstown) is a great date spot
"Next Door Memphis Crosstown makes a great date spot for its delicious, shareable, real food. Gluten free, dairy free, vegan, vegetarian, paleo, keto, Next Door has something for everyone - no matter your diet or food sensitivities. Couples enjoy the Snack and Share items like Kale Chips, Fries & Curry Aioli, and the Loaded Smashers while playing classic board games and sipping on hand crafted cocktails, kegged wine and beer." - Courtney Walsh, Communications Director at The Kitchen Restaurant Group