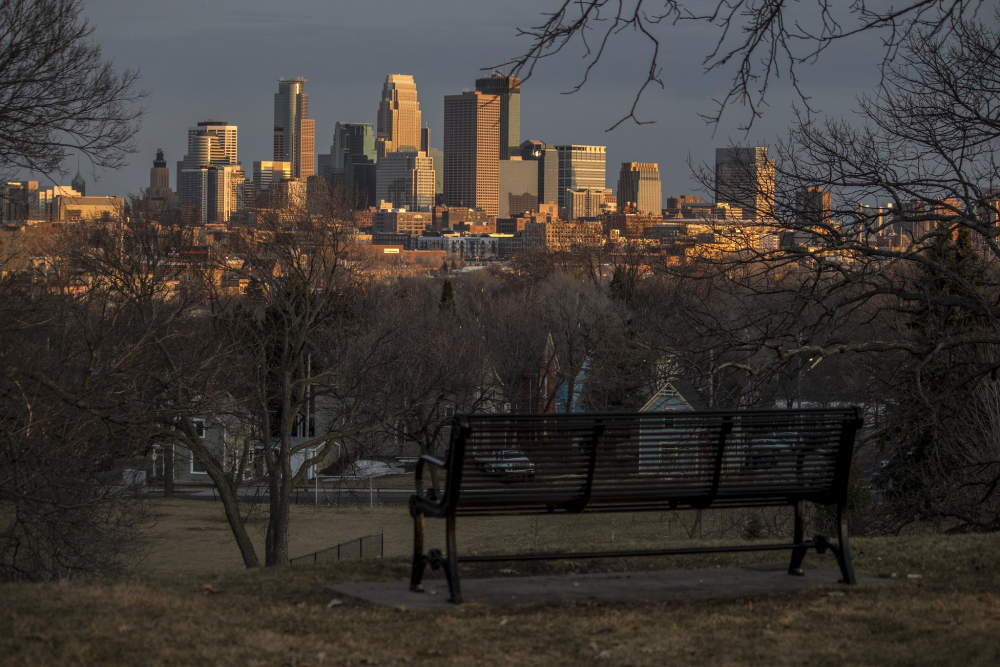 Source: flickr.com
If you've spent any time in Minneapolis, then you have already been captured by the "Minnesota charm". In addition to its beautiful architecture, the bustling city has a reputation for being extremely welcoming to newcomers. But Minneapolis has more to offer than friendly locals and high-rise office buildings; it's known for its rich culture, enthusiastic traditions, and vibrant nightlife. And when it comes to unique dating spots, the Twin Cities do not disappoint.
Whether you need the perfect spot for a cozy brunch, intimate evening, or a night out of the town, we've got you covered. By averaging review scores and evaluating mentions of highly-praised dating spots across the web, we put together this guide to help you find the perfect Minneapolis date idea for you and your other half.
We also judged Minneapolis's best date spots by the ratio of reviews left by couples vs. non-couples. This gives you extra insight on how popular the spot is with real and actual daters.
Let's see the absolute best date spots in Minneapolis, ranked by their popularity with couples.
1. HUGE Improv Theater
Couple ratio: 80%
Aggregate review score: 4.0
Looking for something a little different for your weekly date? Nothing says "I love you" like a long evening of laughing together. HUGE Improv is a surprisingly inexpensive ($5 a ticket), a nonprofit theater company dedicated to long-form improv scenes.
Longform is 45 minutes of no-rules improvising that attracts popular comedy groups like the Bearded Men, Mustache Rangers, Gay/Straight Alliance, The Minneapolis, and Last Action Movie to put on one or more scenes. It's guaranteed to have you cracking up.
What Daters Say
"We went for the first time and loved it. The players were talented and kept the audience roaring. The space was cozy, yet they had a bar. The ticket price of $5 is very low for the high quality of the performance. I would highly encourage comedy lovers to check out this theatre. Perfect place for a first date, or for a destination while in Uptown. The free parking is also a perk. We will be back, as will many more once word of this place gets around." - Taylor
"The audience was super-friendly, which was really nice- from chatting up different locals, we learned something about the area and something about improv." - Tony G
Why HUGE Improv Theater is a Great Date Spot
HUGE hosts popular events like the Black & Funny Improv Festival and the Twin Cities Improv Festival. There are shows every night, with titles like "Startrek, The Next Improvisation" and "Improv-A-Go-Go." Friday and Saturday nights are the busiest, but there's almost always room at the show!
"We have shows almost every night of the week. The date is easy to schedule and there's always something to talk about," said Jill Bernard, Director of Education at HUGE Improv Theater.
What to Do Nearby
Grab a meal before the show at Volstead's Emporium, moto-i ramen & sake house, or It's Greek to Me - all with an aggregated review score of 4 or higher! There's also Fuji Ya if your honey is craving sushi or Pizza Luce's Uptown location if you're coming from the south.
2. Grand Cafe
Couple ratio: 68%
Aggregate review score: 4.0
Grand Cafe is a Minneapolis classic made new again by chef Jamie Malone. Charming and nostalgic, playful and surreal, the Grand Café is a delightful date spot for anything from a quick bite to a full meal and evening long conversation. The Grand attends to every carefully crafted detail - from tableside presentations on marble carts to the zinc topped bar, handmade in Paris in 1923.
The South Minneapolis bistro has been around for 70 years, and the owner has obviously thought to honor that in its new iteration. The menu is a part traditional-European, part playful-modern. You and your partner can share the rich custard Foie Gras Royale, served with creme gitaines or the Red Prawn Castella, with a balance of salty-spice and delicate, sweet sponge cake.
What Daters Say
"We had eaten at the former iteration of Grand Cafe and really liked it. But under new ownership it has become a stand-out for great food in Minneapolis. The menu is short, which to me is a good thing as I know all ingredients are in season and super fresh. The steak is perhaps the best my friends, husband and I have ever had. The ambiance is low key and the service is superlative. We are blessed, as is Minneapolis, to have this great neighborhood restaurant." - Anonymous
"This is our second visit to this fabulous restaurant. Our server, Lara, guided us through a wonderful meal--with every bite of every course just wonderful. We'll be returning here on a monthly basis. It's a great place!" - Doug B
"Unpretentious. Understated. Not trying too hard to be cool like so many places (although the ambiance is very nice indeed). Easily the best restaurant I have been to in the Twin Cities (and that includes the Spoon and Stable -- which will cost you roughly 50% more than the Grand Café). I'll be back for more." - Peter G
Why Grand Cafe is a Great Date Spot
Called quirky, timeless, magic, and charming, Grand Cafe is one of Minneapolis's neighborhood restaurant gems. With weathered vintage oak floors and a massive gas oven dating back to the space's origins as a bakery in the 1950s, Grande Cafe is a feast for the eyes and stomach.
Owner, chef and Minnesota native Jamie Malone calls the space "sweet, cozy, and romantic". Can you really ask for anything better for a date with your sweetheart? Make a reservation today and see this lovely dichotomy of past and present Minneapolis for yourself.
What to Do Nearby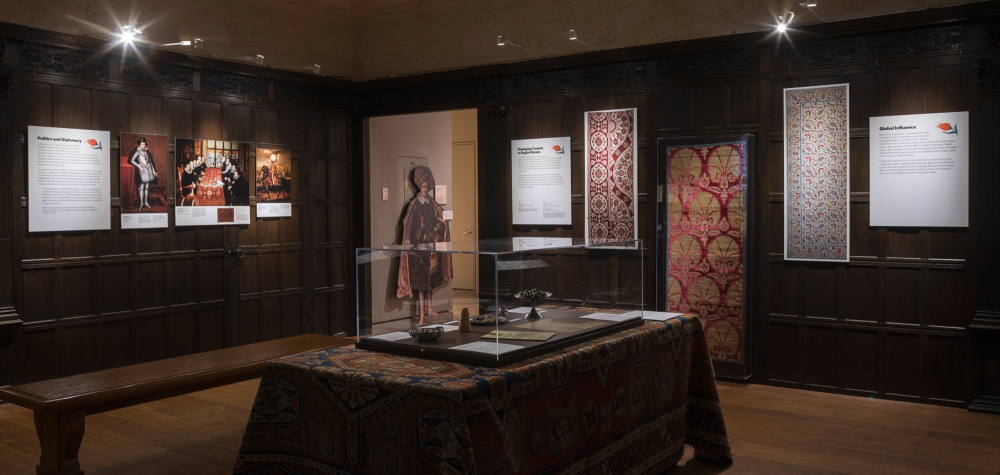 Source: artsmia.org
Grand Cafe is less than two miles away from the Minneapolis Institute of Art, a fine art museum that is home to more than 90,000 pieces of art. Check on the current exhibitions to plan your date.
3. Fhima's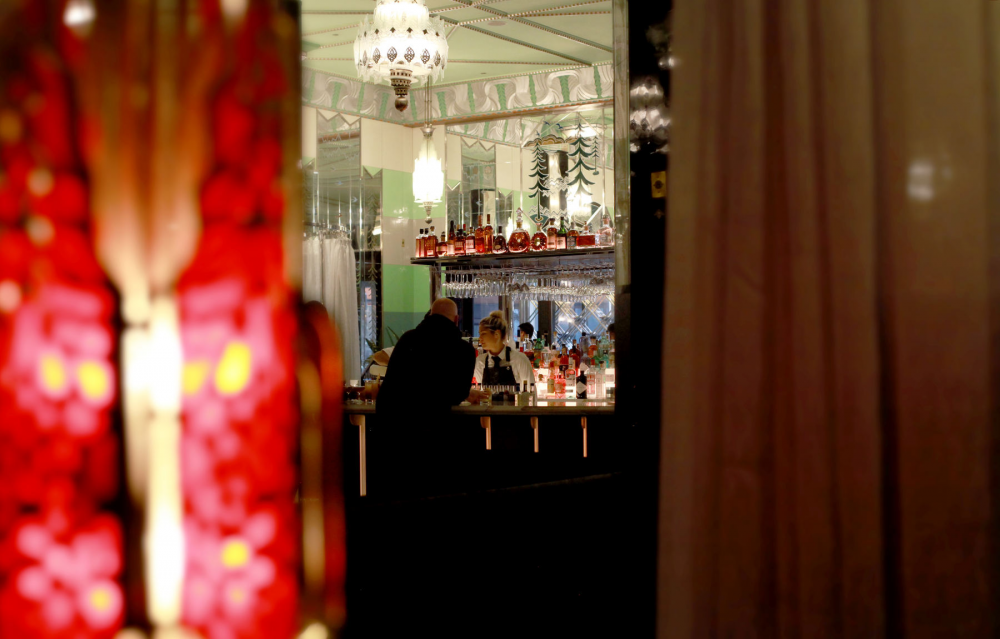 Source: fhimasmpls.com
Couple ratio: 53%
Aggregate review score: 4.5
Set in historic downtown Minneapolis, Fhima's is a fresh spin on French Mediterranean cuisine. They pride themselves on using only the highest quality ingredients sourced from local Minnesota.
Whether you're in the mood for some clever cocktails or exquisite French-inspired cuisine, Fhima's Art Deco ambiance is the perfect setting for your date.
What Daters Say
"Went to Fhima's before seeing a show. Hands down one of the best restaurants in Minneapolis. Incredible happy hour with reduced prices on both food and drinks. The chicken sandwich was out of this world. Creative and delicious cocktails. The staff were so friendly and the table service was impeccable. Art Deco decor is beautiful, funky, and classy. A welcome change from the prevalent urban warehouse overpriced theme of most Minneapolis restaurants. Must go!" - Anonymous
"Our food was fantastic, and everyone working there was super friendly and attentive. The Art Deco interior transferred from the old Forum Cafeteria is a wonder to behold. Be sure to take a look around - it's like stepping back in time to a 1930's movie set." - Anonymous
"Jaw-dropping architecture, stunningly friendly customer service and fabulous food make this our newest favorite restaurant! The pastis mussels, the lamb tagine, and the seafood special on ancient grains were intoxicatingly delicious...but save room for the apple tartatan...a carmelized baked dessert that was the perfect end to a perfect evening." - P Bailey
"Service top notch. Friendly and personal but not intrusive. Our server Barbara was professional yet warm. Food-to-die-for. I had the featured entrée "Berber" which was scrumptious mixed seafood in harissa-like soup that included Chilean sea bass, scallops, baby squid, and many plump succulent mussels (no rubber here). Their mushroom small plate was exquisite. And elegant tasty starters. They served the guys a version of an Old Fashion that included flaming at the table. Everyone in our group of four were foodies and in heaven. Dress up. Reserve one of the "kissing booths." It's an evening to dine!!" - Anonymous
Why Fhima's is a Great Date Spot
The Chef and Founder of Fhima's told us, "having the privilege to be the caretaker of this historic space is a privilege that the Fhima's team does not take lightly, it is with reverence, respect and homage to this history that the space has been restored, menus created and an attention to the most intimate detail has been considered. An experience awaits every single guest. An experience focused on feeding all your senses; sight, sound, smell, taste, service, and general ambiance. The world outside disappears for those few hours you spend in one of the most tantric spaces in the world, Fhima's Minneapolis".
What to Do Nearby
If you're jonesing for dinner and a show with your darling, Fhima's is perfectly located. It is surrounded by historical theaters like The State Theatre, The Orpheum, Pantages, and The Skyway.
It's also not too far from some great shopping and points of interest like the Bob Dylan Mural.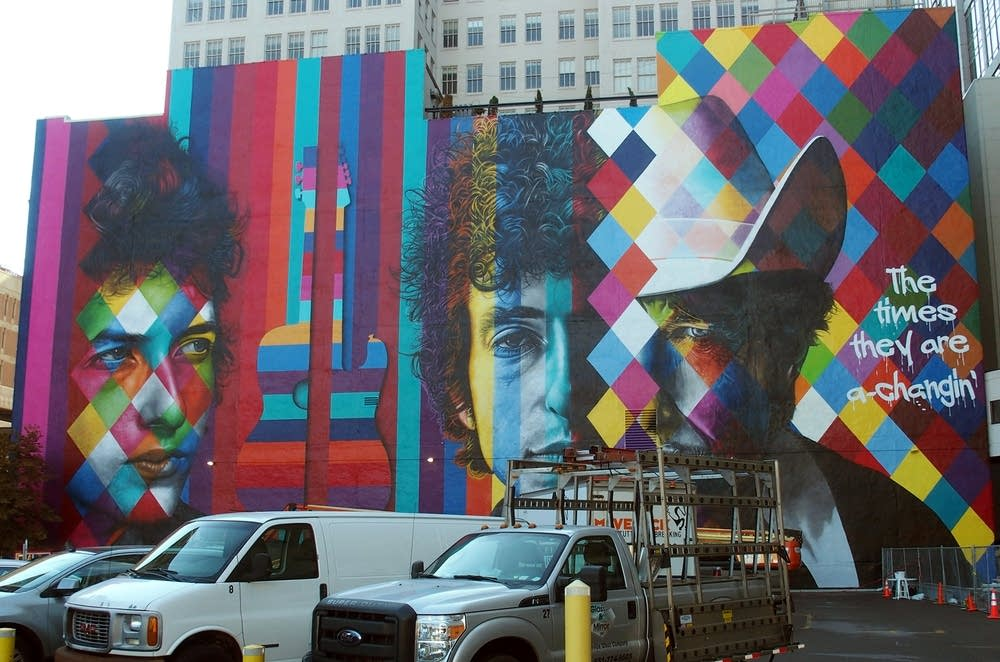 Source: apmcdn.org
4. Young Joni
(Source: nytimes.com)
Couple ratio: 43%
Aggregate review score: 4.5
Featured in the New York Times, Vogue, Esquire, The Wall Street Journal, and many more publications, Young Joni's owner Ann Kim isn't running just any pizza restaurant. Young Joni's menu is full of mouth-watering and uniquely named dishes like The YOLO; This Lamb is Your Lamb, and La Parisienne. Young Joni defies labels - it isn't really Italian, it isn't entirely Korean, but it IS absolutely delicious. If your date is craving pizza but it isn't really your thing, check out one of their many other options on the menu!
What Daters Say
"We were first timers and will definitely be back! We sat at the chef's bar and it was so fun to watch the chef up close. Our waitress, Kari, was the best in the business!! She was the best server we've ever had! We ate the Korean BBQ pizza and loved it. The cauliflower is a must have. Their ice cream is homemade and delicious. Enjoy!" - Anonymous
"A friend recommended Young Joni and we couldn't be more pleased. Everything about this place says come in sit down relax and enjoy our outstanding food prepared especially for you! The food was delicious and interesting. Everything was perfectly prepared and thoughtfully presented. The service was excellent and the bill was reasonable. We will definitely return next time we are in town. Way to go!" - Wade
"This restaurant comes with high expectations and our experience was that it exceeded them! The "other" menu items are not to be missed and we all felt were better than the pizza and the pizza is amazing. Ambiance was great, we had no problems with conversation and we were sitting right by the door. Can't wait to go back soon!" Jim and Rita H
"Hard to find a bad thing to day about Young Joni. The atmosphere is warm and inviting, a great space for friends or casual meetings. The food ties in the comforts I crave with the caliber of execution that is usually reserved for fine dining. Really enjoyed the traditional Korean and Asian flavors represented in new, thoughtful ways. Bravo, can't wait to go back!" - Anonymous
Why Young Joni is a Great Date Spot
Young Joni combines a fine-dining experience with hospitality, warmth, and a casual atmosphere. If the raving reviews and multiple awards don't convince you, the plates of wood-fired pizza and artful, seasonal ingredients will. Constructed in a former Polish community center, the restaurant's seating area basks in the warm light of the open kitchen's wood-fired ovens. The beautifully designed atmosphere, delicious food, and photobooth (no, really!) will create long-lasting memories of your date night.
What to Do Nearby
Young Joni has everything it takes to make a great evening out. Great food, great atmosphere, and great location! Just down the street is Dangerous Man Brewing Company which is touted as a Can't-Miss Stop for craft beer fans. Dangerous Man is a microbrewery and taproom that focuses on producing small-batch craft beers.
5. Bacon Social House
Couple ratio: 43%
Aggregate review score: 4.5
Despite the name, the newly opened Bacon Social House has more on the menu than just that great American staple. It even features vegetarian options like the "Beyond Burger," a plant-protein burger-lookalike. Most of the dishes, however, contain at least one of their six flavors of bacon. If you aren't sure which flavor to choose, never fear. You and your partner can test out the Social House's "Bacon Flight," which touts a selection of flavor choices like Applewood, Barbeque, Candied Bacon, Habanero, Paleo Friendly, and more.
What Daters Say
"I took my husband to Bacon Social House as a surprise tonight. He LOVES bacon, and I would much rather have a pig as a pet than eat it. My husband loved his bacon-wrapped meatloaf with accompanying mashed potatoes, gravy, and mixed vegetables. I had a DELICIOUS blue corn tortilla crusted walleye served with succotash and a delicious beurre blanc sauce. I checked before we went there to make sure I could get some fish or a vegetarian entree, and they had both. Our server Rosa was a delightful young woman! The servers all wore t-shirts that said
'Peace, Love and Bacon and More Bacon'. I bought one for my carnivore daughter for her birthday (or Christmas) and I suspect she will love it- please don't tell her!! I recommend this restaurant highly for bacon-lovers and friends and family of bacon lovers!" - Janet N
Why Bacon Social House is a Great Date Spot
Located at 3rd and Park just two blocks from U.S. Bank Stadium, this location serves brunch and dinner 7 days a week. Parking is available in the garage across the street. Bacon Social House packs your favorite meat option into everything from Pancakes to their amazing Bacon Wrapped Meatloaf. Their signature Bacon Bloody Mary even contains bacon-infused vodka! The rest of their drinks menu is a powerhouse of clever, well-crafted beverages, perfect for a day date or evening out.
What to Do Nearby
The Bacon Social House is within walking distance of several Minneapolis gems, like the US Bank Stadium, Mill City Farmers Market, and Armory theater.
6. Hola Arepa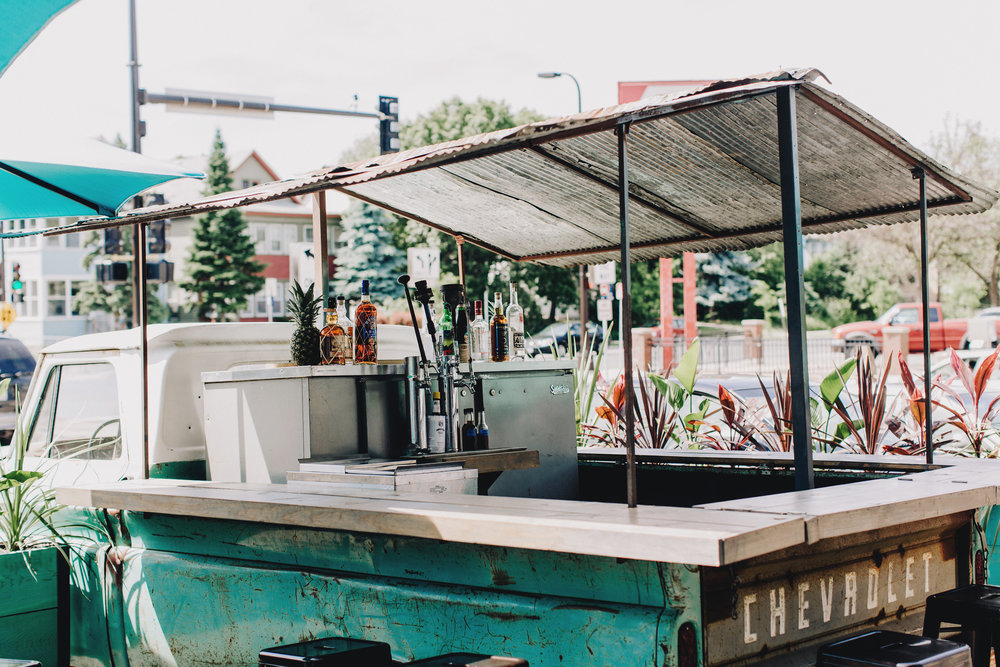 Source: holaarepa.com
Couple ratio: 43%
Aggregate review score: 4.5
You may not believe it, but this Latin street food-inspired restaurant got its start as a food truck. The newly refreshed brick-and-mortar Hola Arepa is located in South Minneapolis. They serve Latin American-influenced small plates, Venezuelan-style stuffed arepas, and delicious craft cocktails. This multiple award-winning eatery offers gluten-free options and are vegan and vegetarian-friendly. They make their food from scratch and fresh daily. If you're looking for a delicious place to take your other half, you'll want to make Hola Arepa a regular on your date-night circuit.
What Daters Say
"We were headed to another restaurant when my husband suggested trying Hola Arepa as we drove by it. We liked the food and the service! It was a bit cool in the indoor veranda, but we are hardy Minnesotans! The fried plantains are superb. We loved the arepas. My husband had pork, and I had chicken. Huge servings. We will return!." - Anita D
"Talk about a burst of flavor! Hola Arepa is a hidden gem in the twin cities. You feel like you are at a beach cabana enjoying tropical food and drinks. Do not go without trying the Tostada Chilaquiles and the Silver Dollar Cachapas. Yumo!" Anonymous
"My wife and I were in the area and decided to drop in. What a great decision! We ate outside due to unseasonably warm weather. Delicious food and great atmosphere. I would recommend it to anyone." - Craig
"My husband and I came here after a day of biking around town on a friend's recommendation. So good!! Had the pork and sweet potato. Can't say enough about how delicious it was. Would definitely come back and recommend to friends." - Megan B
Why Hola Arepa is a Great Date Spot
Voted Top 10 Best Brunch 2015 and Best Late Night Happy Hour 2018 by City Magazine, Hola Arepa has amazing food for any meal of the day. Appealing to the eye and the taste buds, Hola Arepa's atmosphere is dynamic, upbeat, and energetic.
If you're looking for a weekend morning date spot, try their Arepa Benedict.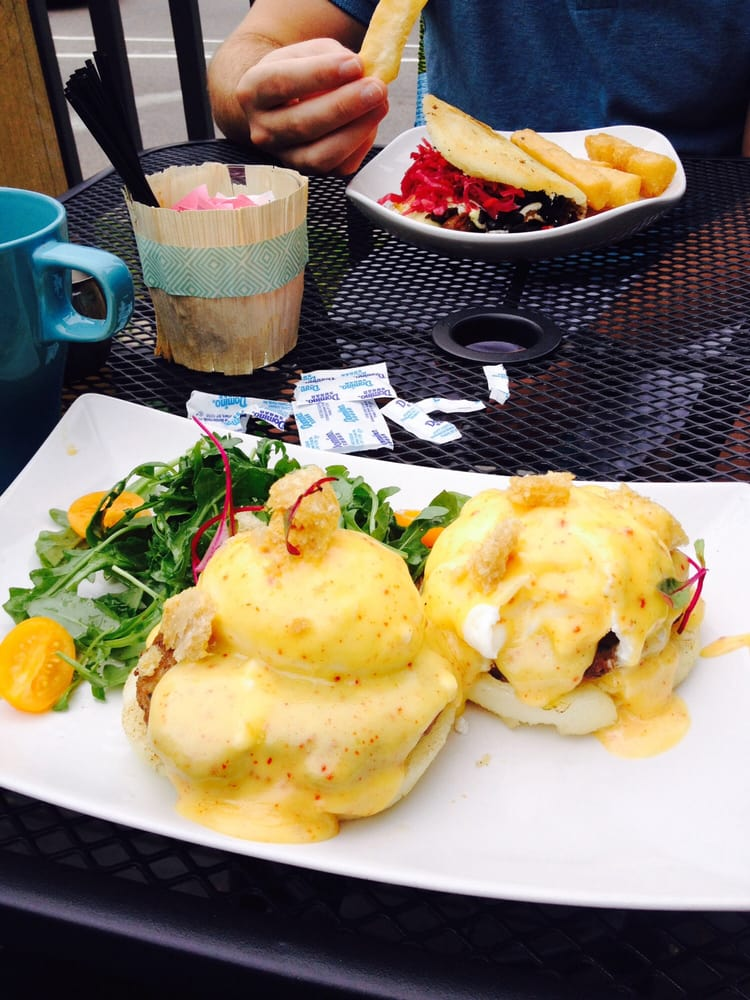 Source: yelp.com
This take on the breakfast classic combines chorizo, soft poached eggs, beans, tamarind-ancho, pickled cabbage, cotija, tomatoes, jalapeno, and scallions for a whole new flavor profile. If dinner is more your speed, you can't beat the Moqueca, a Brazillian shrimp stew. Don't miss out on this perfect spot for a night-on-the-town or a comfy brunch with your loved one.
What to Do Nearby
A local favorite, The Kingfield Farmers Market makes a great finish to your Sunday morning brunch date.
"Great selection of produce, coffee, food trucks, cheese, fish and family friendly music. It's the right size smaller than the biggest markets, but big enough to be relevant." - Bob F
If you're looking for something a little more intimate and, well, musical, The Warming House isn't too far and is an excellent venue to check out talented local musicians. Located beneath a bicycle shop, it has comfortable seating and great ambiance.
Finally, there's Minneapolis's Lyndale Park Rose Garden. Take a walk around Lake Harriet and stop by America's second-oldest rose garden. Perfect for a sunny morning or warm evening stroll.
7. Hai Hai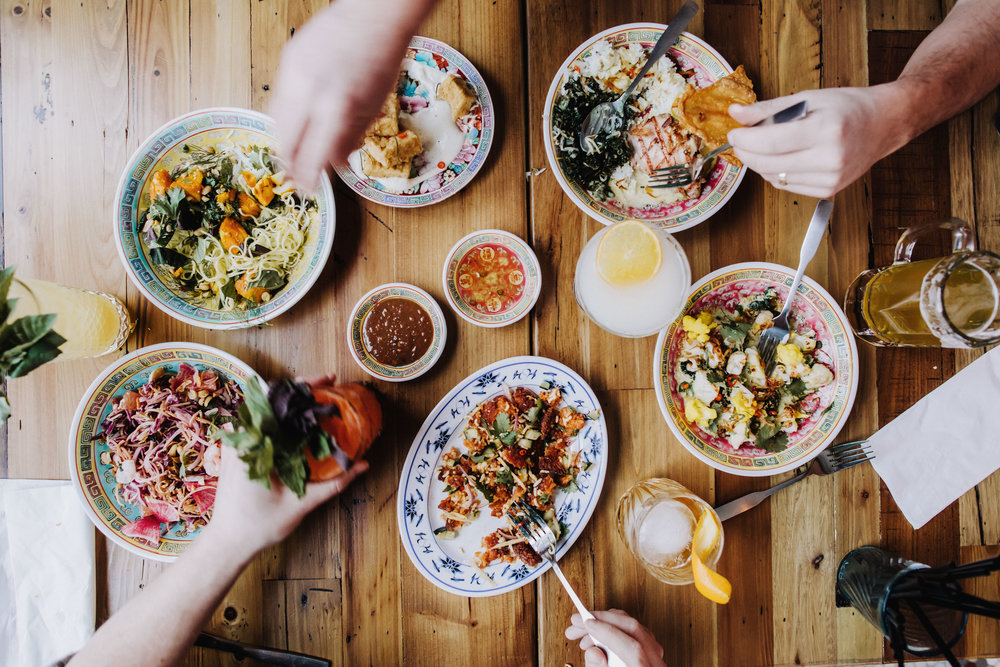 Source: haihaimpls.com
Couple ratio: 40%
Aggregate review score: 4.5
Hai Hai, owned the same culinary geniuses responsible for Hola Arepa, was inspired by Southeast Asian street food. You'll find new favorites on their menu, which features many lesser-known regional dishes along with surprising fusions Chef Christina Nguyen is well known for. Hai means "two" in Vietnamese - the name is a nod to the location's past iteration as the infamous dive bar and strip club, "Deuce Deuce."
If you and your honey love dishes like pho and pad thai, but are looking for something new and exciting, try Hai Hai. Their entire menu is unforgettable and inspiring - not to mention vegan, vegetarian, and gluten-free friendly.
What Daters Say
"The freshness of the herbs combined with excellent blending of flavors make for a winning combination. We sampled a variety of dishes and each was delicious. Try the Vietnamese crepe with mushrooms. Very unique and made you feel healthy just eating it. The drink menu is bigger than the food menu and has some different flavors, just ask the great bartenders named Bryce and he will steer you right." - Ken B
"There's no competition in the Twin Cities for this gem of a restaurant. That is why it's always busy. We enjoyed every dish. Brussels sprouts with pork belly was a standout." Debbie B
"We have eaten a lot of Thai food before and highly recommend this restaurant. The food is sensational. Great chilli buzz. Brilliant flavour. Small but perfect menu. It was packed when we arrived and people just kept on coming. We had the divine Henry as our waiter and his service was perfect. Would I eat here again? How about tomorrow. We had the spring rolls, deep fried tofu, beef lard and Bali chicken. Wow" - Anonymous
"Just go. Bright flavors, bright colors, cold drinks. We did go right at 530 pm to get in without waiting and were seated on the patio. Just go- it was so delicious!!!" - Florence
Why Hai Hai is a Great Date spot
Christina Nguyen, the owner of Hai Hai, told us, "Hai Hai is a lush plant-filled oasis that transports you somewhere tropical and far away from its Northeast Minneapolis location. The vibe is casual and bustling, with both indoor and outdoor patio seating. The James Beard-nominated restaurant serves Southeast Asian street food dishes & tropical cocktails that are bold and playful. Tucking into shareable, exciting dishes with your date will spark up some conversation about places you love to travel, and ordering a couple of boozy slushies will make your visit feel like a mini-vacation".
What to do Nearby
Tour the Firefighters Hall & Museum - we promise it isn't just for kids! - Or take a glassblowing class at Potekeglass, located near Hai Hai in studios #612 and #106 of the California Arts Building in the NE Minneapolis Arts District. The classes are taught by a 26-year veteran of the glasswork arts, Malcolm Potek.
If you're looking for something a little different, check out Splatball, Minnesota's original indoor paintball company! They specialize in low-impact style paintball, so you won't end up making too much of an impression on your date.
8. St. Genevieve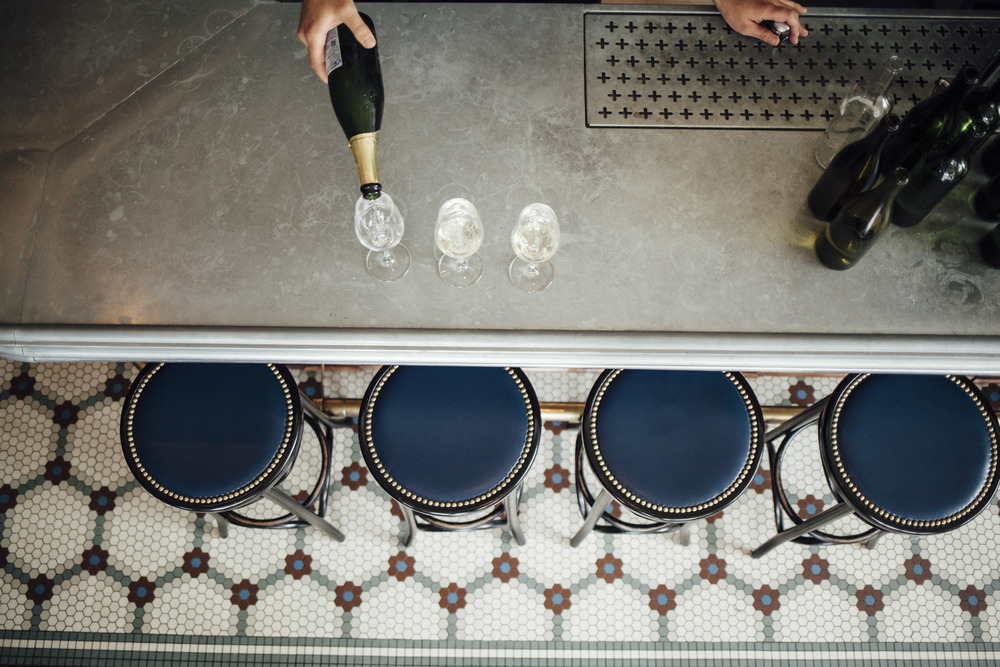 Source: stgmpls.com
Couple ratio: 38%
Aggregate review score: 4.0
Steven Brown, the owner, and Chef at St. Genevieve (and Star Tribune's Chef of the Year), was inspired to model his restaurant after the cafes of pre-World-War-II Paris. It's plaster walls and magical ambiance will transport you and your better half to a scene of quintessential romance.
Whether you're there for a first date or to celebrate a much anticipated anniversary, the delicious cuisine, exemplary service, and genuine glamour of St. Genevieve will make it an occasion to remember.
While it is undeniably French, don't make the mistake of thinking St. Genevieve is stuffy. The servers are engaging and well informed both on the menu and the champagne - of which there are seven varieties, available by the half-glass, glass, or bottle. The prices are more than reasonable, especially considering the quality of the dishes.
What Daters Say
"We went there with friends who had been there before and wanted to make sure we experienced the place. Simply marvelous. The location and service were fantastic. The food is amazing. Great selection of wines." - Anonymous
"It was a very special night! the service was great, and the food was amazing. The restaurant has a great vibe, and the neighborhood is very cool. The oysters both raw and grilled were very good. The french onion soup is wonderful even on a warm evening. The entrees were awesome we had the pork chop, mussels, and the Nookie dish. The creme brulee was a perfect way to finish the meal. If you have not tired St. Genevieve you should put it on your list." - Scott B
"We like Saint Genevieve for both brunch and dinner. The various breads/croissants are phenomenal. Various brunch and dinner options are clever and creative. We've been there on a number of occasions and it's always a treat. The decor is nice and classic French to add to the overall ambiance" - Bill T.
"Love this place so much, we have dined here several times and just stopped in for wine and French fries today. It truly reminds me of the lovely little bistros of France. The service, space, and food are all devine!" - Keely
Why St. Genevieve is a Great Date Spot
Sam Marshall, St. Genevieve's General Manager & Beverage Director explained, "Whether a late lunch with an old friend, first date, or a dinner to celebrate a milestone, we think that StG will transport you beyond her plaster walls on a journey made all-the-more-magical by the kitchen brigade who toil to produce food that is at once reminiscent, contemporary and thoughtfully sourced. The cuisine borrows from the past and from Paris today, where passionate young chefs have again reinvented French food. Add in some genuine hospitality, warm service and a glass or two of champagne".
What to do nearby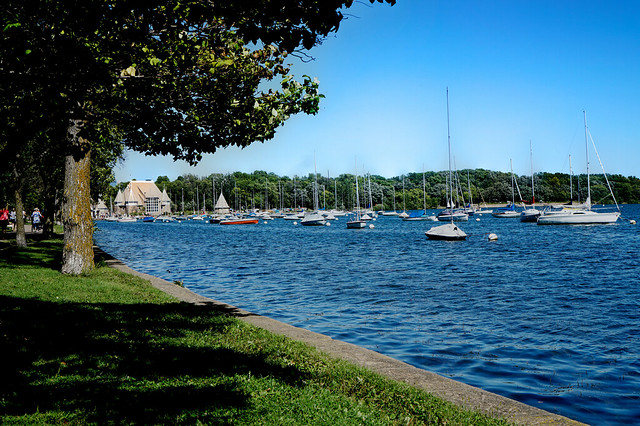 Source: flickr.com
After your Parisian tavern experience, take a quiet walk along the banks of Lake Harriet or tour the fascinating and opulent Museum of Russian Art. The area surrounding Lake Harriet boasts rose gardens, fountains, outdoor music venues, and more, making it the perfect place to finish your enchanting evening.
9. 4 Bells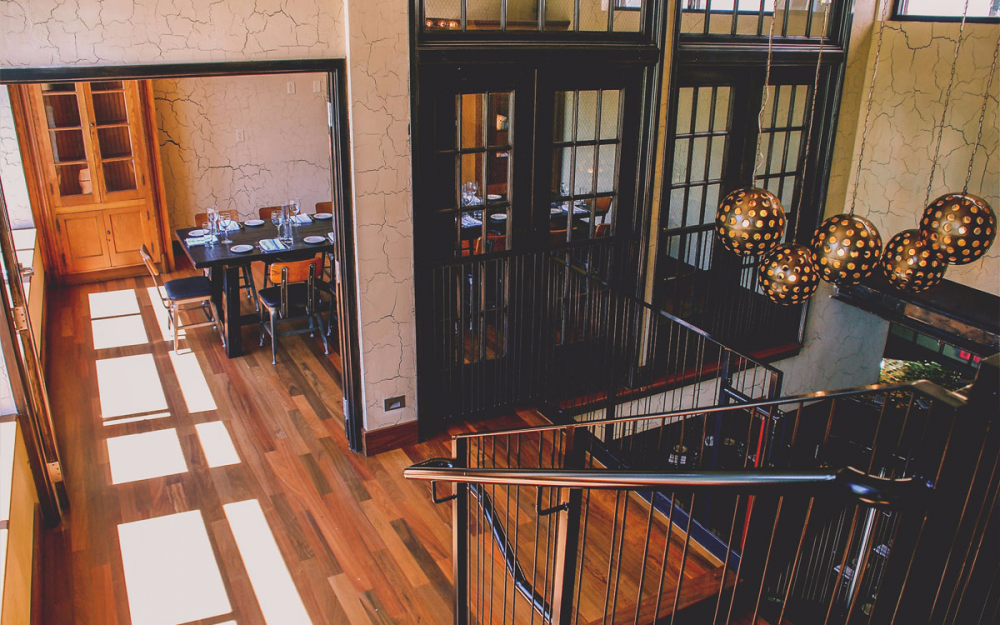 Source: 4bells.com
Couple ratio: 36%
Aggregate review score: 4.5
You might not expect to find amazing, fresh seafood in Minnesota, but we'd like to tell you about 4 Bells, Minnesota's Award-Winning Seafood House. Coastal fish is overnighted and local fish is sourced straight from Minnesota's ten thousand lakes and rivers. An urban atmosphere, unique design, and American comfort food with a distinctive flair make this one of Minneapolis's great date spots.
What Daters Say
"Great food, awesome staff, and a wonderful setting. We have enjoyed the rooftop, the front patio, bar seating, and the dining room. The crab cake was just right as an appetizer. We loved the fresh catch of the day and, of course, fried chicken. Craft cocktails are top shelf, and their wine selection was thoughtfully done. 4 Bells never disappoints." - Travis
"The service, food, atmosphere, and music were tremendous. 10/10 would recommend. Brandon is a top notch chef and made the best food imaginable." - Alex S.
"First timer tonight! Had the pleasure of sitting at the kitchen bar top. Every course was delicious and well thought out. Flavor depth was amazing too!! Highly recommend the steak tartar or the calamari if you like a little spice. My pork chop was incredible, cooked and seasoned perfect. My girlfriend had the cod which was equally as good!
"What put this place above and beyond for me was I found out the chef visits all of the suppliers for their meat to make sure the animals are being treated with a real life and cared for. Pretty cool to know that much thought is going into a restaurant like this!" - Derek S.
"Simply the very best bar and server staff in town. Rooftop is wonderful all year. Oysters are a must!" - Jenny Z
Why 4 Bells is a Great Date Spot
What makes 4 Bells unique from other Minneapolis restaurants is its huge choice of seating options, cosy corners, chill outside spots, and delicious food. There are two bars (regular and raw - featuring fresh ocean fare) and a Rooftop section that is dog-friendly. No matter the vibe of your date, 4 Bells has you covered.
Try the hugely popular Baby Octopus, Red Snapper Ceviche, or the Shrimp Etouffee if you're in the mood for a brunch date. We should probably mention, they've got the best-fried chicken in the Twin Cities for 2019.
What to Do Nearby
4 Bells is surrounded by some fantastic sightseeing opportunities, including The Basilica of St. Mary, St. Mark's Episcopal Cathedral, and the Minneapolis Sculpture Garden.
If you're in the mood for some window shopping and a stroll, check out the Nicollet Mall, the heart of downtown Minneapolis. Home to some great historical architecture, it's not only a great place to browse, but it's also easy on the eyes.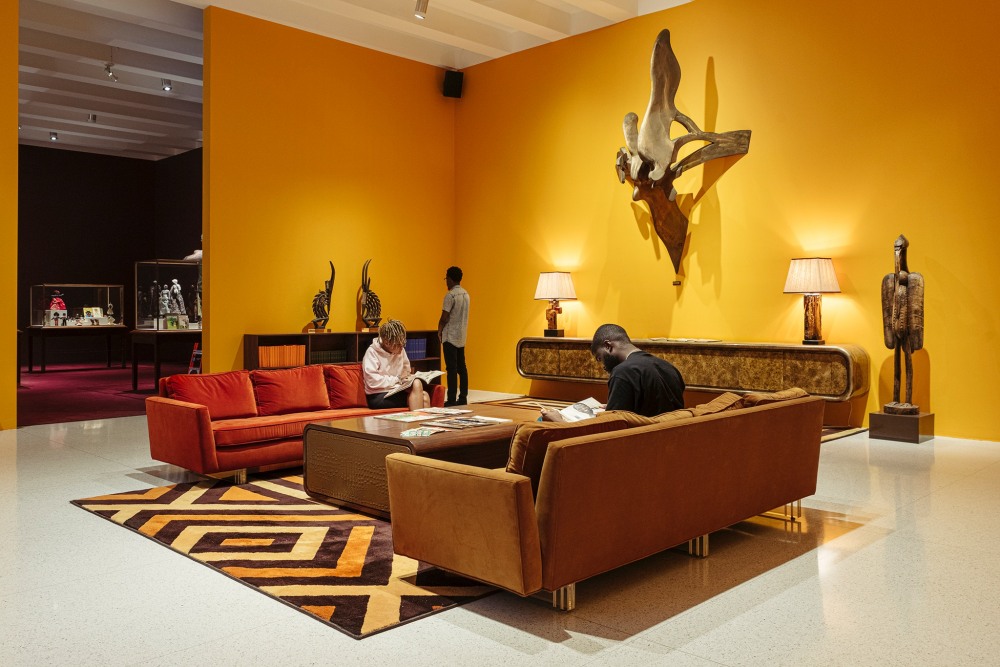 Source: walker-web.imgix.net
Also nearby is the Walker Art Center, one of the leading art exhibitors in the world, presents modern visual art and design exhibits. It also features dance, film, theater productions, and musical performances.
10. Amore Uptown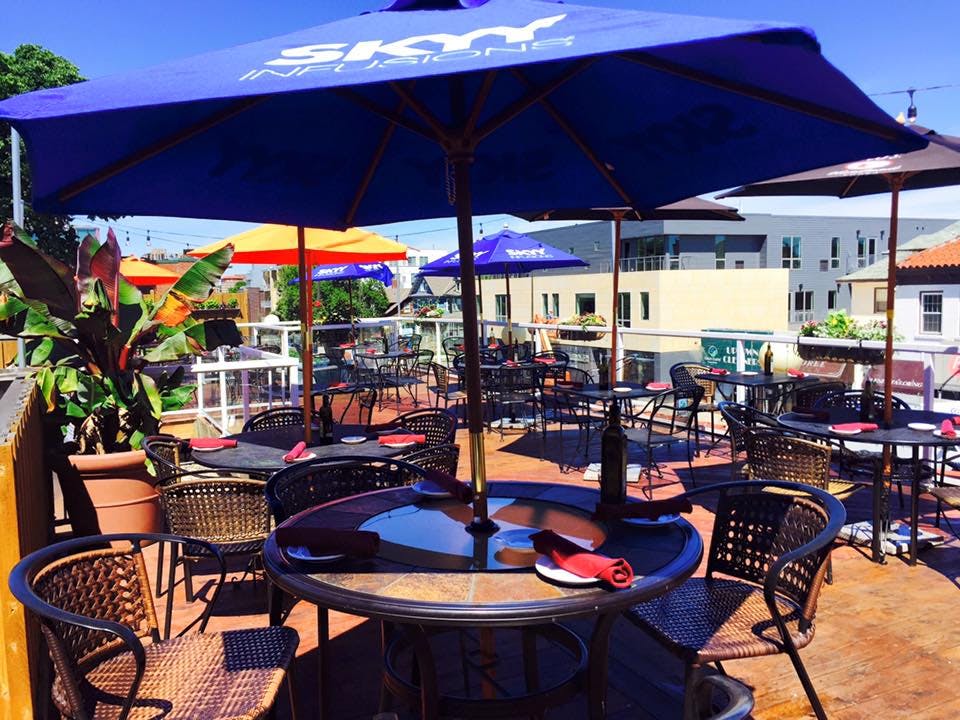 Source: getbento.com
Couple ratio: 35%
Aggregate review score: 3.5
Amore Uptown is home to authentic, old-world Italian with a twist. This friendly, neighborhood restaurant has such a homey feel that the staff will soon know you by name. Your romantic date will be tucked away from the bustle of the main dining area, or, in the Spring and Summer, you can take things outdoors to the cedar rooftop deck. You and your date can enjoy Amore's updated classic Italian dishes and exceptional cocktails at one of the Twin Cities' favorite eateries.
What Daters Say
"We happened to be in uptown enjoying the nice day by the lake and casually went in for lunch. We were blown away by the amazing pasta selections and delicious appetizers. Service was excellent and the rooftop terrace is amazing. We will be back soon!" - Brian M
"We were in Uptown shopping and went to Amore Victoria Ristorante for dinner and were so glad we did. Our server, Wren was awesome and the food was excellent. We started our meal with the pan seared gnocchi, followed by the Lombardi salad and my entree was the Pollo con penne e Shitake. The flavors in my entree were outstanding and with the large serving I brought home leftovers. We had a very enjoyable dinner in a lovely restaurant!? - Anonymous
"Excellent Italian fare at a reasonable price. There are many options on the menu. Our server, Nina, was awesome. Nice facility and location in Uptown close to Lake Calhoun. Parking lot next to the restaurant. We will be back!" - Anonymous
"Amore is a cozy Italian eatery located by a corner on W Lake St in Uptown Minneapolis. The the candle lights and the dark interiors make it a perfect spot for a date night in the twin cities. It was just starting to snow when we decided to head out to Amore for dinner last Saturday. Needless to say, it was a beautiful sight !" - Haleema F.
Why Amore Uptown is a Great Date Spot
Newly renamed and under new ownership, Amore Uptown retains its extensive wine and cocktail bar. Their cellar holds over 120 varieties - and is available for private dining. There's some romantic date inspiration! Sunday through Tuesday, they offer half-priced bottles.
Come for the food, stay for drinks. Their award-winning mixologist and wine director Sean has competed in the Iron Bartender Competition in Minneapolis, so you know you're getting a quality drink. Some diner favorites from the dinner menu includes the Uptown Bolognese, Pollo Marsala, or their signature Gnocchi Pistachio.
What to Do Nearby
After enjoying a great meal at Amore Uptown, check out some other Uptown establishments like Calhoun Square - the heart of Uptown and home to a plethora of indoor shopping and entertainment businesses.
There's also the Lake Calhoun Bridge if you'd prefer to keep your date on-foot and intimate.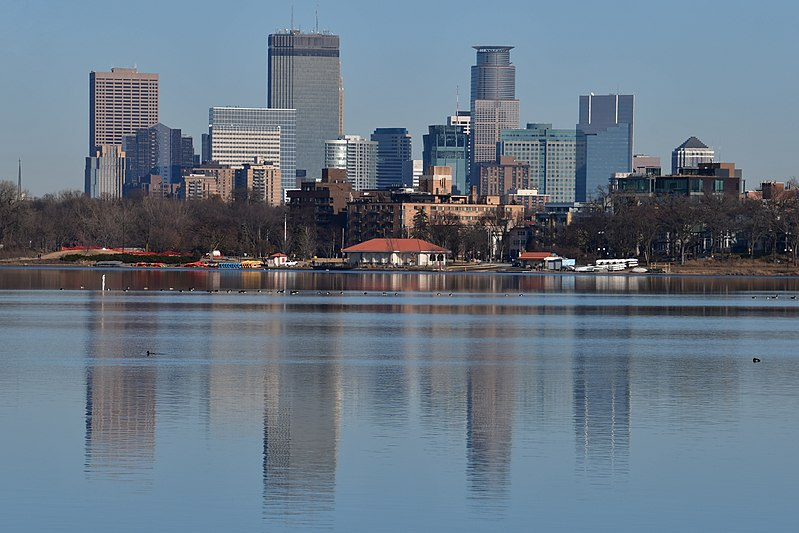 Source: wikimedia.org
The views of the lake are breathtaking, and it isn't far to Wheel Fun Rentals. Wheel Fun features a large selection of stand up paddleboards, canoes, and kayaks...or bikes if you'd like to stay on land.
11. Punch Bowl Social Minneapolis
Couple ratio: 31%
Aggregate review score: 3.5
If you're looking for a date spot with a little more action than your average eatery, consider stopping by Punch Bowl Social.
Founder and CEO, Robert Thompson, has created a date-night environment stocked with the best music, food, games, and drinks. They emphasize "dirty modern" and want everyone to be as comfortable as they would be in their favorite dive bar, but with made-from-scratch style food and all-you-can-sing karaoke.
If you and your partner (and maybe 10 of your closest friends - group dates are important too, right?) are looking to cut loose and have fun, grab a PBR and try out Punch Bowl Social! With more than 15 locations outside of Minneapolis, they've got to be doing something right.
What Daters Say
"We went with a group of about 20. Waitress very friendly and had great recommendations. The falafel burger was insanely good. The spicy fries were very good. No complaints from our party. Lots of fun things to do... some free others are not. (Bowling, giant Jenga, ping pong, Etc) Very fun!" - Margaret S
"Had an awesome night out with a lot of friends and PBS was the perfect spot for it. Aside from tons of great drinks, the food was good and games were excellent. If you have 8 people or more be sure to hit up the 8-person foosball table!!! Bowling, darts, pool all great too!!" - Anonymous
"Enjoyed stopping here for an appetizer and a drink. We had the lobster bacon fries and I chose from the extensive non-alcoholic drink menu, while my husband had a Manhattan. The service was friendly and speedy, especially considering the sheer number of customers." - Mac
"We met a group of friends and fell in love with this place. Yard games, karaoke, bowling, great food and drinks. Make it a point to check this place out." - Nicole W
Why Punchbowl Social Minneapolis is a Great Date Spot
General Manager, Andrew Marson, told us "With all of our activities and games, craft cocktails and tasty food, Punch Bowl Social Minneapolis is a great spot for first dates and for couples looking for a fun night out. Board games and bowling lanes make for great ice breaker activities for first dates, and our private karaoke rooms and vintage arcade are awesome options for a couple looking to let loose on a night out. Plus, our shareable punches and scratch kitchen menu round out a perfect date outing."
What to Do Nearby
Punchbowl Social is pretty much a one-stop-shop when it comes to a high-energy, big-fun date night, but if you're looking for some pre-game activities, there's plenty nearby.
Showplace Icon Theatre (we hear the bacon popcorn is pretty amazing) hosts pretty much everything from folk dancing to music to movie screenings. Reviewers say:
"Overall, it is always a good experience seeing a movie here. The theaters are great, with great picture and sound. The assigned seating is great. The bacon popcorn from upstairs is an absolute must. It is good enough that I have gone there just to get it without seeing a movie." - Dan S.
12. Lake & Irving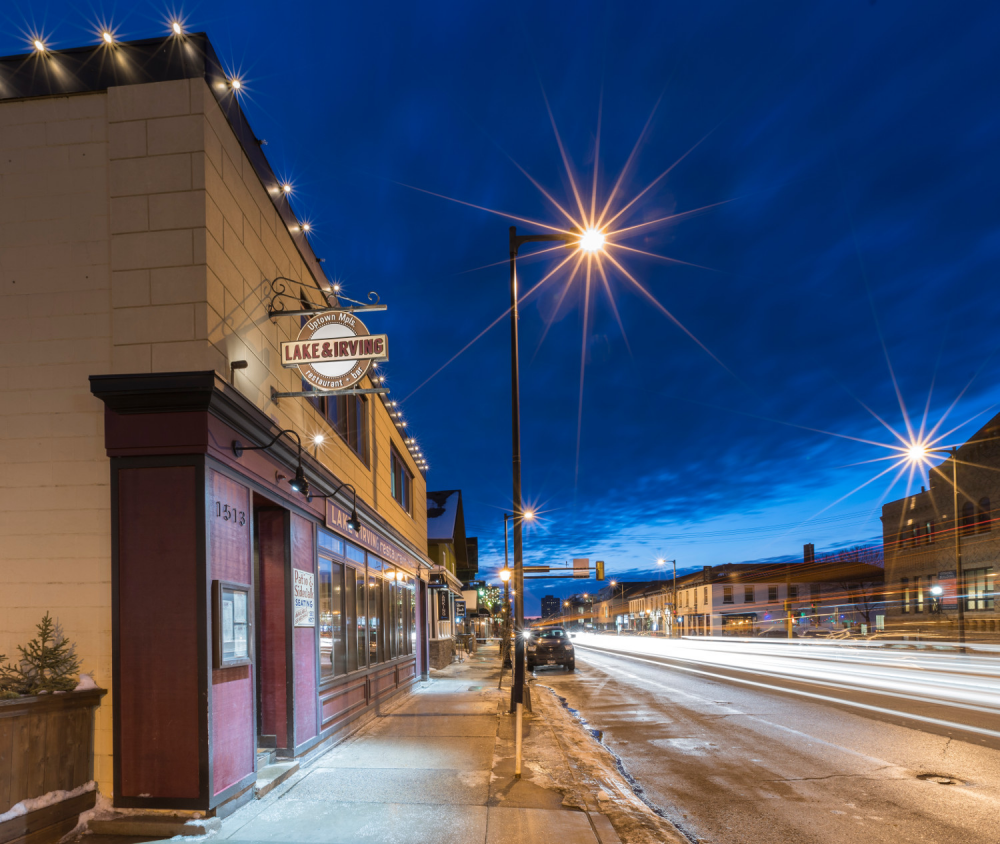 Source: getbento.com
Couple ratio: 29%
Aggregate review score: 4.5
They've got everything from brunch, dinner to in between (really, they have a literal "In Between" menu), which makes Lake & Irving the perfect location for an impromptu date. Self described as "casual but classy" L&I's menu may look like a lot of typical American fare, but you (and your tastebuds) will be pleasantly surprised by unique twists, like the ghost pepper aioli in the otherwise traditional Breakfast Bowl. The Brunch drinks menu features some must-tries too. "They Didn't Say Banana", for example, is a perfect blend of rum, coconut water, banana liqueur, and lime.
If you and your date are in the mood for a quick snack with a great atmosphere, try their "In Between" menu. The Small Plates section boasts Furikake Chicken a Wild Acres chicken thigh glazed with kabayaki and sesame seed or the Barn Burner Fries dusted with cayenne pepper powder and served with ghost pepper aioli.
What Daters Say
"We chose this for our anniversary based on the reviews and the menu.
Not super hungry due to the heat, we chose four small plates - calamari, cauliflower, stir-fried vegetables, and tuna - after choosing two cocktails.
Patio seating was pleasant, food and drinks were tasty, the service was excellent, and the food came very quickly, so we made it to a movie earlier than planned." - Joy H
"Amazing, Fantastic, Awesome is how to describe Lake & Irving. My husband and I had our 5th Anniversary dinner tonight at Lake & Irving, and the owner/chef extraordinaire created an amazing five course meal for us." - Janice D
"My Valentine of 45 years and me had a wonderful dinner at Lake and Irving. We were surprised at the quality of the food at this restaurant. This was a first time there for both of us. Being it was Valentine's weekend, the menu was short, but included a great starter and dessert. There were four in our party and we each tried something different. No one was disappointed. The presentation was wonderful. Keep up the good work, we will be back." - Adah L
Why Lake & Irving is a Great Date Spot
The owner explained, "L&I is a casual neighborhood spot that offers approachable but elevated fare with culinary influences from all over the world. We like to say we offer "American food with global flavors," and we believe our food, in addition to our cozy atmosphere and casual but professional approach to service, is what keeps people coming back. We also have an expertly curated bar program with a great beer list, approachable but unique wine selection, and a cocktail list made up of both our own innovative originals and refined classics. Whether you're coming out for your weekly date night or getting the family together for a nice dinner out, we'll have a comfortable spot and great food for everyone that joins us."
What to Do Nearby
The Uptown area features extensive shopping, access to the river (and Wheel Fun Rentals if you're looking for some physical activity), and even Revamp Spa. If you're looking to surprise your loved one with an extra special date, consider treating them to a Hot Stone Massage!
13. Pizzeria Lola
Couple ratio: 28%
Aggregate review score: 4.5
Named after the owner's pizza-loving pup, Pizzeria Lola is a neighborhood restaurant with a fun atmosphere. The menu features wood-fired pizzas, flavorful salads, decadent desserts, and a rotating selection of craft beers.
With pizza dough made fresh daily, you can tell Pizzeria Lola cares about quality ingredients. They offer gluten-free, vegan, and vegetarian pies, so no one has to miss out on these fan favorites. Although they've got the classics like pepperoni, sausage, and cheese, many daters highly recommend their more inventive pizzas; Korean BBQ, Lady Zaza, and the Sunnyside are some neighborhood favorites.
What Daters Say
"My wife and I absolutely love Lola pizza. Whenever we are close to the pizzeria, we always make it a point to enjoy one of their amazing pizzas. If you enjoy stone oven baked pizza, it's hard to top this place. Go for it!" - Chuck S
"We ordered the My Sharoni and Hawaii Pie-O. The sausage and pepperoni is my most common order wherever I am and this was the very best I've ever had. The fennel sausage was rich and flavorful, the crust was the perfect texture and the sauce absolutely scrumptious. Service was friendly and fast." - Mindee M
"My boyfriend took me here for the first time the other day. It was SO GOOD. Very authentic, wood fire pizza. We got the margarita and it was delicious. The service was great, too! Very chill, kind servers." - Heather
"Loved the Atmosphere, great for date nights, nice ambiance. We tried the Korean BBQ and it didn't disappoint." - Sookie
Why Pizzeria Lola is a Great Date Spot
Lola's GM and Store Director, Emily O'Brien, told us, "At Pizzeria Lola, we believe the strongest relationships are built on and around the pizza. Sharing a pie opens up the gates for conversation, debate, and storytelling. Pizza is a means to reminisce about childhood birthday memories, college shenanigans, alternative breakfast foods, etc".
"If nothing else," she explained, "two people can have a heated (and flirty) discussion over the validity of pineapple on pizza (and then share our Hawaii Pie-O to test out the conclusion, which is yes, pineapple DOES belong on pizza). What a romance story, to start a relationship over a delectable, cheesy, delicious pizza pie. And what can be more romantic than ending your date at Lola by cozying up to snap a few pictures (maybe one with a smooch) in our classic photo booth?".
What to Do Nearby
Whether you're in the mood for shopping or a completely unique museum experience, Pizzeria Lola's nearby attractions have you covered.
Hunt & Gather Antique Store is home to the strangest and funkiest treasures in the town, curated with great taste. You'll enjoy perusing their ever-changing selection of the weird and wonderful antiques on offer here.
The Edina Aquatic Center has something for everyone. Equipped with pools of various sizes, water slides, a zip line, and a wave pool, it's got everything you need to work up an appetite before a visit to Pizzeria Lola!
The only museum in North America that preserves and presents Russian art and culture, a visit to the beautifully-renovated Museum of Russian Art, comes highly recommended.
"Nestled in a former church is an amazing collection of USSR art, stunningly displayed. Tour with a docent to hear of the lives of the artists, so restricted during Stalin's era and later. Not wanting to miss a thing, we returned a second day!", a happy dater said in a TripAdvisor review.
14. Edward's Dessert Kitchen
Couple ratio: 23%
Aggregate review score: 4.5
You know that feeling when the waiter comes around to see how everything is going and asks if you'd like a dessert menu? Your dinner was delicious (and huge), and now there's no room to satisfy your craving for sugar. At Edward Dessert Kitchen, the entire experience is dedicated to that poor sweet tooth has been neglected.
A perfect cap to any dinner out (or in!), Edward's features every imaginable dessert from classic bars and cookies to house-made ice cream, decadent verrines to chocolate samplers assembled just for you.
What Daters Say
"I had a delectable snickerdoodle with caramel and a truly great cappuccino. However, the star of the show was the souffle.. Served with sorbet on the side and topped with a sauce at the table, it blew our minds. Ethereal and unbelievable." - Adam S
"Edwards is one of those places you're so glad you know about. Besides the incredible and changing array of yummy desserts, it also has one of the most comfortable atmospheres and vibe you'll find anywhere. And don't miss their new brunch menu. 👍😍" - Rich P
"Edward Dessert kitchen is one of the best dessert kitchen in Minneapolis. We have visited three times and it never failed to surprise us. You would never be bored here, as they changed their menu every season, and each is worth trying." - Mihn H
Why Edward's Dessert Kitchen is a Great Date Spot
"Edwards Dessert Kitchen is the perfect date spot. It is better than a coffee shop because we have a full bar and it is better than a bar because we have amazing desserts. A dessert and a drink are a perfect combination for a first date, and if it's going great, you can stay for another drink and a cookie." - Tim Knight, Front of House Manager, Edwards Dessert Kitchen
Polly Madsen, Culinary Initiatives Leader, told us the spot makes a memorable spot for a date in Minneapolis' North Loop neighborhood. "Come in after dinner for a one-of-a-kind dessert experience where you can pair your dessert with a nightcap and relax in our beautifully restored historic building. Or, if the day time vibe is what you prefer, treat your date to a unique happy hour experience at our EDK Ice Cream Social, a concept we came up with to add some fun to the typical happy hour time frame with $5 ice cream sandwiches, sundaes and floats, and half-off draught beer and wine".
What to Do Nearby
Edward's Dessert Kitchen isn't far from the Warehouse District and many delicious eateries. Consider making the quick trip to Edward's from Clockwerk's Brewery or after a game at Target Field!
15. Hell's Kitchen
Couple ratio: 22%
Aggregate review score: 4.0
Hell's Kitchen is located in the heart of downtown Minneapolis. The award-winning restaurant is open seven days a week for every meal - and happy hour! Check out the underground lair, featuring a quirky bar with clever cocktails, locally brewed beers and wines for every taste. Their menu includes one-of-a-kind American-style cuisine that can't be beat.
What Daters Say
"Great place for a breakfast/brunch. On Sunday (I think Saturday as well) there is a live band. Great food. Great staff. Fun atmosphere." - MH Truett
"We have been to Hell's kitchen multiple times. We tried new things today including the hot cocoa which was to die for. Handmade and absolutely amazing!! Pancakes are always a delight as is the hot, strong coffee. Our waitress was so, so good!!!! Absolutely perfect experience!!!!!" - Rebecca S
"Hell's Kitchen is infamously known for its extensive mimosa and Bloody Mary bars on the weekends. Featuring every topping you could imagine and more. It's a must do if you're in the city for the weekend or enjoying a special occasion downtown!" - Ashley
"Hell's Kitchen is the best restaurant in Minneapolis in my book. We enjoyed our first meal here so much that we came back for brunch twice more on our three days in the city. I'm recently gluten free, and the menu/kitchen is VERY accomodating... nearly everything is modifiable and clearly marked on the menu for GF options. I've now eaten here twice for brunch and twice for dinner and every meal has been truly great." - Adam M
Why Hell's Kitchen is a Great Date Spot
Hell's Kitchen owner Cynthia Gerdes said, "the reason so many first dates occur in our underground lair here at Hell's Kitchen is that between our damn good food and drinks, our space filled with intriguing artwork by world-renowned Gonzo artist Ralph Steadman, and our interesting story (we were started by true "renegade" chefs, and we're set to become one of the few 100% employee-owned restaurants in the country as of 1/1/2020), there's plenty to talk about even during those inevitable awkward "first date" moments".
The restaurant has seen its fair share of wedding celebrations and holds a special place in the heart of many couples. "One couple comes back every single year to celebrate their anniversary in Hell, and they even bring their adult kids who grew up coming to our restaurant," Gerdes told us.
What to Do Nearby
Depending on what time of day you're finished with your Hell's Kitchen dining experience, there are a wide variety of attractions nearby.
The recently renovated Foshay Tower offers breathtaking views from its observation deck and fascinating museum experience. Weather permitting, the deck is open year-round from 12 to 9 pm.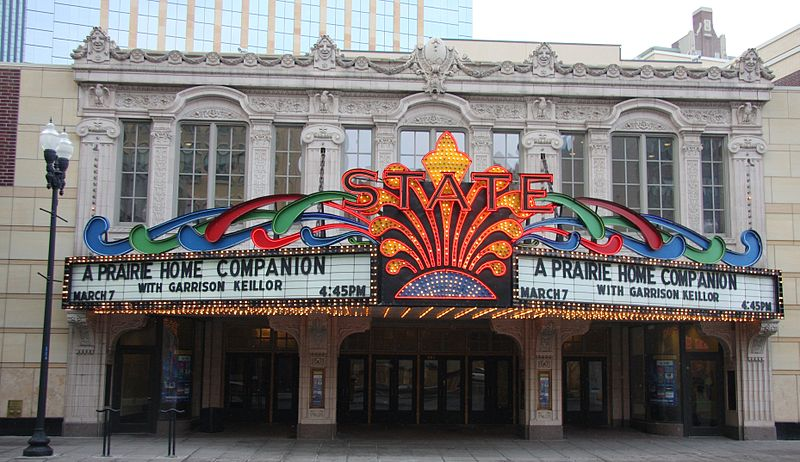 Source: wikimedia.org
Another popular nearby attraction is the State Theater, a beautiful venue that hosts musical events such as their annual Nutcracker production, popular bands, and orchestras.
"This is a classy restored theater. Everything I have seen there has been excellent. Centrally located with lots of parking ramps, bars, and restaurants in the area. It is even on the Skyway system so you don't have to get cold in the winter." - Chloe
16. Brasa Rotisserie
Couple ratio: 20%
Aggregate review score: 4.5
Don't be fooled by Brasa's size; this casual, Creole-style restaurant might be small, but its menu offers family-style portions with options for everyone. No need to worry about any diet restrictions either, the intimate restaurant offers a range of mouth-watering vegetarian and gluten-free dishes. Their Latino-influenced ingredients are all locally sourced from farmers who use sustainable methods. Reservations not necessary!
What Daters Say
"We go to Brasa about every other month. Love the simplicity of the food. We typically order many different small portions, I love the beef, my husband loves the pork. The guac and chips are great as are the Yuca. Casual atmosphere, no reservations. Like the patio in the summertime." - Anonymous
"We had a lovely evening on the patio! We shared some great chips and guacamole, sangria, and a pulled pork sandwich! The "RED SAUCE" is unbelievable! We bought a pint to go! Service was great!" - Anonymous
"In this small and intimate restaurant, great organic meats, pork and chicken are accompanied by delicious sides. Collard greens, black beans and rice, sweet potatoes are but a few of the sides. While the meat is exceptional, I'd return to work my way through the sides. Friendly and helpful service adds to the experience." - Anonymous
"Four of us went to Brasa on a Saturday night at 5 without a reservation. We got a great little booth and started to enjoy the very hipster vibe. It's a former service station; there is no need to hide its history. Then the food came out to delight our senses. The pulled pork was tender, maybe a bit of sauce would have jazzed it up. Others had chicken and gravy, and pulled beef, all were happy with their choices. The sides were shared by us and all delighted. The deep-fried plantains had a nummy dip, the collard greens were wonderful, the masa cakes just disappeared, as did the cornbread. One member of our party felt there were plenty of options for someone eating gluten-free. We did not have room for dessert, maybe next time. There will be a next time." - Randy
Why Brasa Rotisserie is a Great Date Spot
Brasa in Minneapolis provides an intimate and laid-back atmosphere for any date - lunch or dinner. The rich flavors, nourishing dishes, and helpful staff will give you a dining experience you'll want to revisit again and again with your special someone.
The restaurant has seen plenty of accolades in its time, recieving awards like Outstanding Chef, Best in the Midwest, and Best Soul Food from respected national press.
What to Do Nearby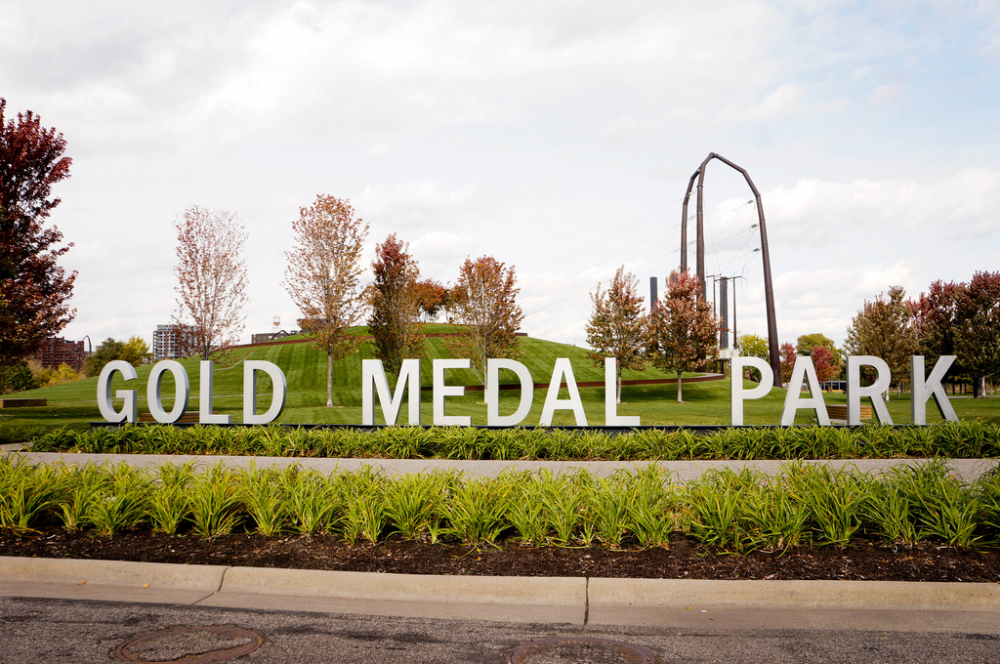 Source: landscapevoice.com
If you're not ready to end your date just yet, talk a stroll through the nearby Gold Medal Park. This well-maintained spot overlooks the Mississippi River and has space for a quiet walk or an invigorating game of frisbee. It features many interesting sculptures, including a Molecule, that will spark conversation while you enjoy the fresh air.
For an entirely different experience, check out the Soap Factory. Year-round, it hosts experimental visual, sound, and performance art installations and an annual Haunted Basement even for Halloween.
"I won't give anything away, but it was fun, disturbing, confusing, and tested a lot of people's comfort zones. You have to sign a waiver before being admitted, and you may get messy. :) It was about 30 to 45 minutes of "dark" entertainment." - Anonymous